Appliances such as dishwashers, ovens, and refrigerators are large purchases and require time and consideration. Sure, you could potentially purchase a basic fridge with a freezer mounted on the top for $500-$1,000, and a basic dishwasher for a couple hundred dollars. But if you want something high-quality, has more features, and is designed to last, the bill is going to quickly add up.
Since the cost of new appliances can add up into the thousands, people like to research and plan before making such a big purchase. They can spend months researching, but what if you don't have the time to do that kind of research?
That's where this article comes in. We're going to tell you the best time to buy appliances so that you get a high-quality machine without the hefty cost.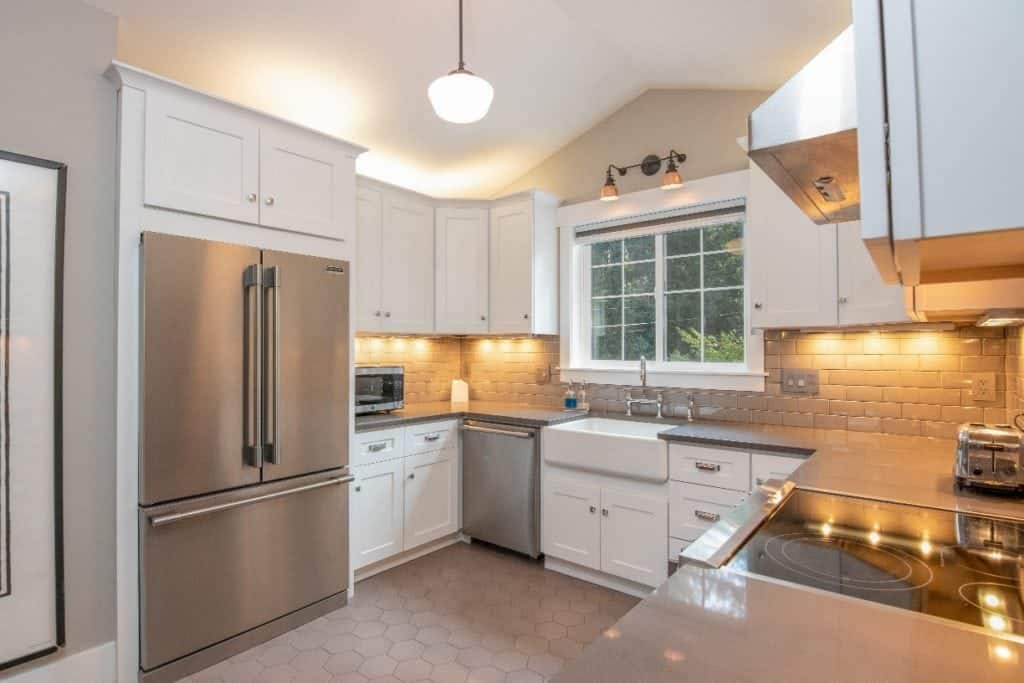 Holiday Weekends and Holidays
You might think that the only time to get good deals is during the major holidays such as Cyber Monday and Black Friday, but you can save some money on other holidays too. Appliance retailers and manufacturers tend to offer sales on three-day-weekend holidays such as:
New Years
Fourth of July
Labor Day
Memorial Day
Presidents Day
The best time to buy appliances includes holiday sales where you can spend half of what you would've expected to pay during regular days.
Cyber Monday and Black Friday are also great times to buy appliances. This is when discounts are typically at their highest, but you might have a hard time finding the home appliance you want since so many other people will be looking for the same thing.
You can also try to find deals after major holidays, such as Christmas, to see if you can't score a great deal on appliances as well. This is because stores over purchase for the holidays, so once that holiday weekend is over, they need to get rid of their excess to make room for new inventory.
Before the Release of a New Appliance
Similar to other electronics, the price of a new appliance is the highest it'll be when the manufacturer releases a new product for the first time. You can get a huge discount if you wait to purchase your appliance when a new one is released.
Think about it in terms of an electronic like the PlayStation 4. Those who purchase this new game console right when it came out probably spent more money than someone who waited to purchase the console until last week.
When a new version of an appliance is about to be released, this is often in the fall, major retailers need to make room for the new inventory, which makes it the best time to buy appliances.
End of the Month
Some salespeople and appliance retailers have monthly sales quotas that they need to meet. If this happens, the store wants you to purchase an appliance more than you need to purchase it, which gives you the upper hand to make a deal.
Fall and Winter Months
December, November, October, and September are the months when appliance manufacturers come out with new products and when holiday deals are starting to come out. This is the best time to buy appliances because stores tend to be more willing to give you discounts on older models.
However, refrigerators tend to be different. Manufacturers of fridges tend to release their new models in the spring, so if you're on the hunt for a new fridge, shop in the spring. May is Maytag month as well, so retailers offer savings and rebates on appliances made on Maytag.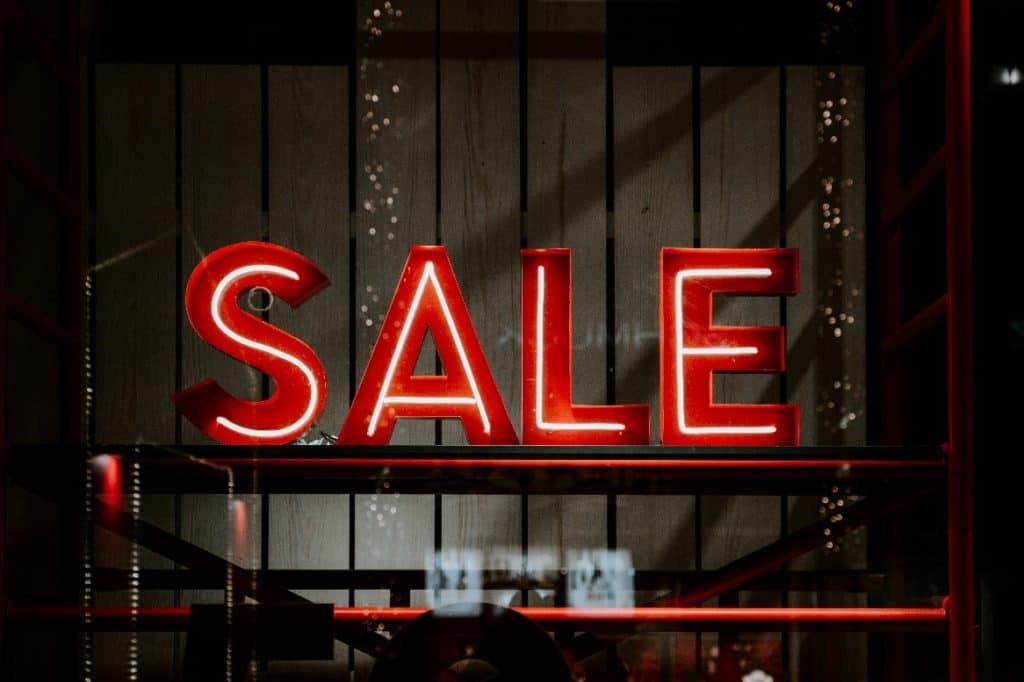 Back-to-School
This might seem like a weird time to purchase a major appliance, but there's one important thing to consider: students are leaving for school and moving into apartments and dorm rooms. Those same students will need microwaves, space heaters, and mini-fridges – and manufacturers and appliance retailers know this.
This is why it's the best time to buy appliances: back-to-school means affordable small appliances, so if you're looking for space-saving versions of your appliances, this is the time to purchase them.
Off-Season
There are seasonal appliances that people are only interested in during specific parts of the year. Think about ice cream makers, people are going to be looking for an ice cream maker in the summer. Once winter hits, especially in the mid-west, people aren't going to be on the hunt for that appliance anymore.
This whole thing makes an inverse effect because the best time to purchase appliances is during the off season. So, when looking for space heaters, look in the summer. Ice cream makers? Look in the fall and winter.
When looking for a new appliance, think about when a manufacturer might consider a season the "off-season" for that appliance. You can also do some research to find the answer, and it'll be worth the time you spend looking up the answer because you'll be able to save a bunch of money.
Floor Models or Open Box
One last thing to think about when purchasing appliances in the store: there's one more way to get a discount on appliances, and that's asking about the damage discount. For many appliances, such as fridges, small dings, dents, and scratches won't harm the actual performance of the appliance. But they can yield 10 to 20 percent discounts if you ask for them.
So, while they might not make the prettiest appliances, they're going to save you big time. You can also repair the damage yourself if you want to. This can save you money and give you a new project to work on.
Buy Online
Shopping online lets you search the prices of an appliance at several stores in a few minutes, but you can't see the appliance in person. So, buying online is best when you've had time to do your research, and you know what model and brand you want beforehand.
If you end up buying online, the best time to buy appliances is 3 p.m. and on Thursdays, according to Doug Berg. This is when retailers are more likely to reduce their prices.
Companies also give out online exclusive discount codes when you subscribe to their emailing system or rewards program. So, if you get the chance to do this for a company, such as BestBuy, you're bound to get appliance codes and discounts that you wouldn't get in-store.
Worst Time to Buy Appliances
You might be interested in the newest model that just came out, but don't make the mistake of purchasing it right when it comes out. Generally, new appliances are at their highest price during the first half of the year, and then decline significantly after the Fourth of July holiday. So if you're able to hold out during the Winter and Spring months, then you'll be sure to cash in on some major savings.
Another bad time to buy appliances is when you have an appliance that's broken, and you're in desperate need of a new one. While it seems counterintuitive to avoid purchasing an appliance when you need it, you'll end up getting a better deal if you buy before the crisis happens.
If you're waiting to purchase a new fridge until your old one dies, you're going to be in a desperate situation, and salespeople can sense that. If they know that you're desperate for a new fridge, they're going to try to sell you whatever they have without discounts.
So, while we aren't recommending that you go out and purchase a new fridge right after buying a new one, we're suggesting that you be prepared if your appliances are starting to show wear and tear.
Final Thoughts
The best time to buy appliances might seem counterintuitive. Think about it: the best time to buy appliances is in the off-season, during holiday weekends, and after new models come out. Who would've thought that purchasing an ice cream maker in the winter would make for a great deal?
Don't be afraid to ask for deals and discounts whenever you can. You never know when you might find someone who needs to meet a monthly quota and would be willing to give you a discount.
Avoid buying appliances when you're in desperate need of a new one. Remember: salespeople can sense your desperation and will play it against you. Plus, you won't have the time to do your research or shop around, so you won't have the upper hand.
Also, avoid purchasing new appliances right when they come out. You'll end up paying more for the appliance than you would if you waited a few months or until the next big thing comes out (think smartphones and game consoles).
So, if you're on the hunt for new appliances and you aren't sure when you should make the jump, hopefully, this article has helped. We hope that you've learned when the best time to buy appliances is and how to get the best discounts possible.