Whether or not you're Italian, we can all agree that pasta is one of the best foods around. When most people think of pasta, they might picture the typical long strands of spaghetti or the macaroni found in mac and cheese.
If you're looking to explore new, different kinds of pasta, ziti and penne are some great choices! However, there still exists some debate about where and when to use these two kinds of pasta.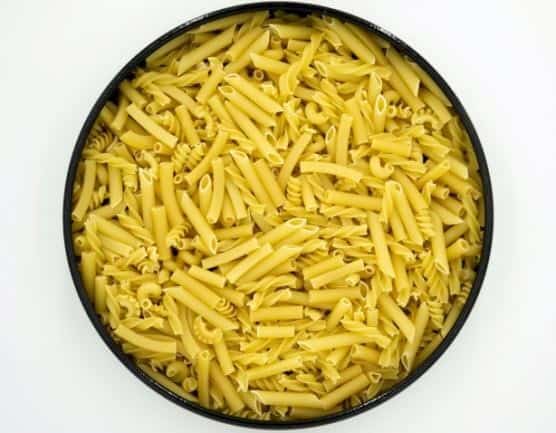 Though pasta may taste similar despite their varying shapes, it is essential to note that each has its own value. You cannot simply switch spaghetti when making mac and cheese, can you?
That being said, knowing your pasta is crucial knowledge if you're looking to be an expert in the kitchen. In this article, we're focusing on the two kinds of pasta mentioned above that are popular classics in many meals: ziti vs penne.
Difference Between Ziti and Penne
Taste
At their core, the tastes of ziti and penne are quite similar to each other. However, once you mix them with the sauce for a particular dish, it shapes the flavor and makes it distinguishable from the other.
Though both are kinds of pasta, you cannot simply interchange one for the other when cooking or baking. Since they are of different sizes and shapes, they have their own best-suited partners when it comes to sauce-matching.
Ziti works best with thinner pasta sauces like marinara, due to its size and shape. Baking is also a good way to make use of ziti, especially when you want it to be covered with grated cheese. Meat and vegetables are also ideal partners for baked ziti.
On the other hand, penne's structural make-up does not sit well with thin sauces. It is the pasta of choice for thicker and creamier sauces, such as carbonara or pesto.
Different kinds of cheese stick better to penne than to ziti, which makes it great pasta if you want to toss in some fresh cheese onto your recipe. When it comes to meat pairings, it can be paired with shrimp, Italian sausage, or chicken for a hearty meal complete with protein.
Size
Ziti and penne are somewhat similar in size, but with a slight variation. Penne pasta is usually shorter than ziti, but they share a similar diameter of about ¼ of an inch or less. However, if you look closely, penne technically has a wider diameter while ziti is narrower.
Ziti pasta is around 10" long during typical production stages, and is chopper short, though there are instances where you can buy and cook the 10" variation. Ziti served in restaurants and found on shelves to cook at home are around 3 inches.
Physical Appearance
The best way to differentiate these two kinds of tubular pasta, aside from reading the label on their package, is to acquaint yourself with their physical appearances. Since both kinds of pasta are tubular in shape and almost the same size, how can you tell one apart from the other?
The easiest way is to look for texture and. The texture of ziti is smooth as opposed to the ridged exterior of the penne. Penne often comes in two versions: a fluted one with sharp, as well as the smooth, variations. The ridged one is the most commonly used version of the penne.
Moreover, you can distinguish both kinds of pasta by looking at their pasta shape. Penne got its name because it resembles a pen with a diagonal tip for both ends.
Since it is cut at a certain angle, the tip of the penne pasta looks very much like a quill pen. On the contrary, ziti has a square cut giving it a hollow tube appearance.
Preparation Methods for Ziti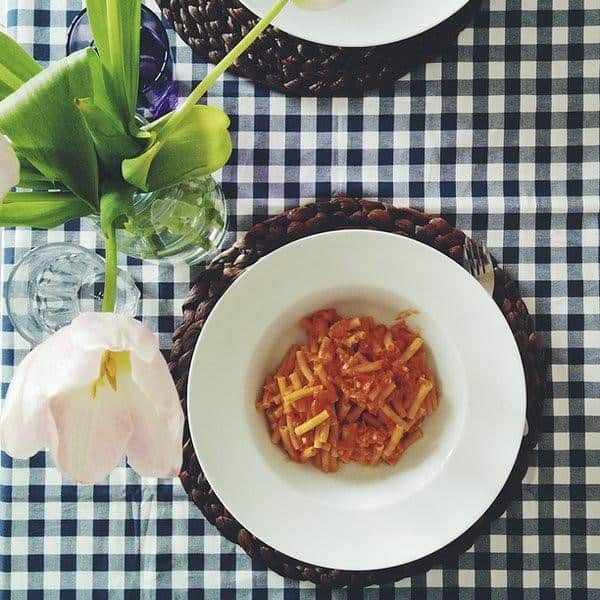 Typically, you prepare ziti as slightly undone. The moisture and steam from the sauce and additional ingredients will cook the pasta while inside the oven during baking. This is what makes ziti a great choice for oven-baked casseroles, and why you'll find many baked ziti recipe options online.
Preparation Method for Penne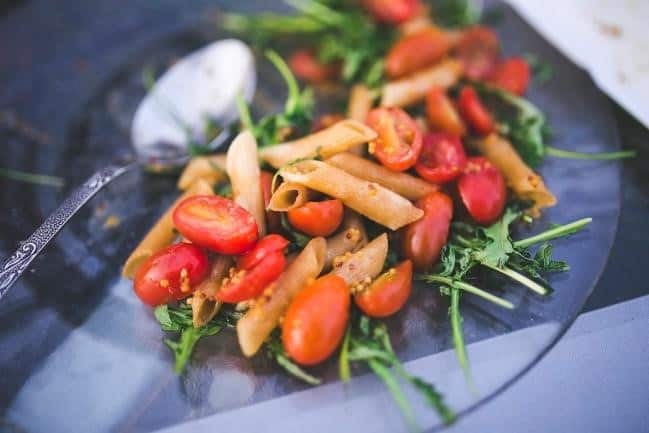 Penne is mostly prepared and served as 'al dente.' Cooking al dente pasta requires it to be boiled uncovered for 11 minutes as suggested by pasta brand, Barilla.
Some people may use penne for baking, but most professionals do not recommend it. Boiling before adding on pasta sauce and other ingredients is the best way to cook penne.
How are You Going to Use It?
Now that we know the differences between ziti vs penne, you may have a better idea of where and how to use them on your next cooking journey.
As said earlier, ziti is best used for recipes that require thin watery sauces. When cooked, ziti pasta becomes soft and buttery. Thus, it is the perfect choice for oven-baked pasta recipes.
In contrast, you can use penne for recipes that require thicker sauces. The sturdy structure and ridged texture of the penne can withstand thick and heavy sauces without breaking apart. Whenever you need to stew and toss the pasta together with your ingredients, you can use penne.
Final Thoughts
Is there a better pasta than the other? For me, both ziti and penne are equally matched. Though penne has more versatility with its sturdy design, it cannot compare to the wonders that ziti can offer when baked.
At the end of the day, it's up to you! Experiment, get to know your pasta, and pair it accordingly with your modes of cooking/baking. You'll be a pro chef in no time.