It's all about trying new things, boosting vitality and having fun. A splash of courage, some whipped up curiosity and bam: your very own, daring kitchen.
So, you're a foodie and you're looking for some culinary spice and adventure. Like us, you probably love healthy produce and flavorful new frontiers: they fill you with fresh, creative ideas! Right? Yes, we know. It doesn't always start like this and sometimes, even the inspired hit a wall. We've been there, and that's why we're here.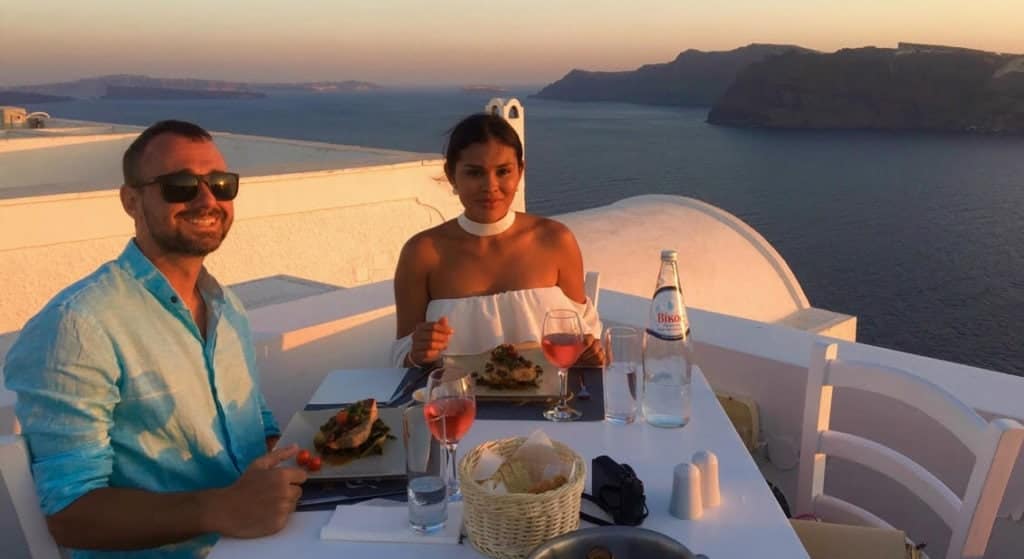 8 years on the road, 64 countries and counting …
I'm Ligia, and I'm glad you're here, because the best things in life are shared. Chris and I are a foodie couple, and a Nicaraguan - American recipe. We're adventure foodies and cultural culinary chefs by now. Travel was an acquired taste for me but once we got rolling, it taught us to expand our horizons. Soon enough local cuisines became our North Star, keeping us on our creative path and giving us moments to breathe out and share time. On the road and at the chopping board, we've pushed through feeling unsure. We've experimented. We've mixed things up and tossed things out. We've learnt to be bold.
New flavor frontiers, right from the source
Thanks to the warmth and generosity of unforgettable people, we've gathered secrets and specialties … sometimes over a wine or in the beating heart of local kitchens. In the recipes we offer, authentic secrets blend with our own experimental brand. The locals we met, knew what we know: there is no point if you can't share it. And that brings us to you:
The YOU in all things culinary
We get it! The essence is: vibrant healthy recipes with no sacrifice on flavor. Check! You're after fresh seasonal ingredients and subtle adventurous flavors. Check! You'd rather a colorful, good-vibe recipe than bland, technical details. Check! At times it's about 'short and simple,' at others about a 'labor of love' and getting lost in your kitchen. Check Check!
The tipping point between mediocre and well, fabulous!
Everyone loves a good tip. Finding them all in one place, well that's just nirvana. We know the niche, and lots of things come together to make a well-rounded experience. If it's nutritional info you're after, you'll find it on each recipe. Health benefits and seasonal insights are there too, plus alternatives for allergies or preferences. Techniques can be tricky, so you get hints on how to master them. We don't forget the artist or the artisan either: pizazz and presentation get their mention, and reviews on quality kitchenware ensure the master has good tools.
Join our journey
Food brings people together and we see it around us, every day! Our home dinner parties have become communal, hands-on magic as more and more friends and family, join us in the kitchen. On the road, it's a melting pot of ideas when locals and fellow travelers share cooking nights, recipe swaps and secrets.
Please share it with us too! Whether we're on the road or at our base, we're thinking of you and what next to send your way.
Thank you for being here. We wish you freshness, flavor and new frontiers.
Ligia and Chris ~ The Daring Kitchen