Tools:
Salt
Non-scratch Scouring Pad
Vegetable  Oil
Paper Towel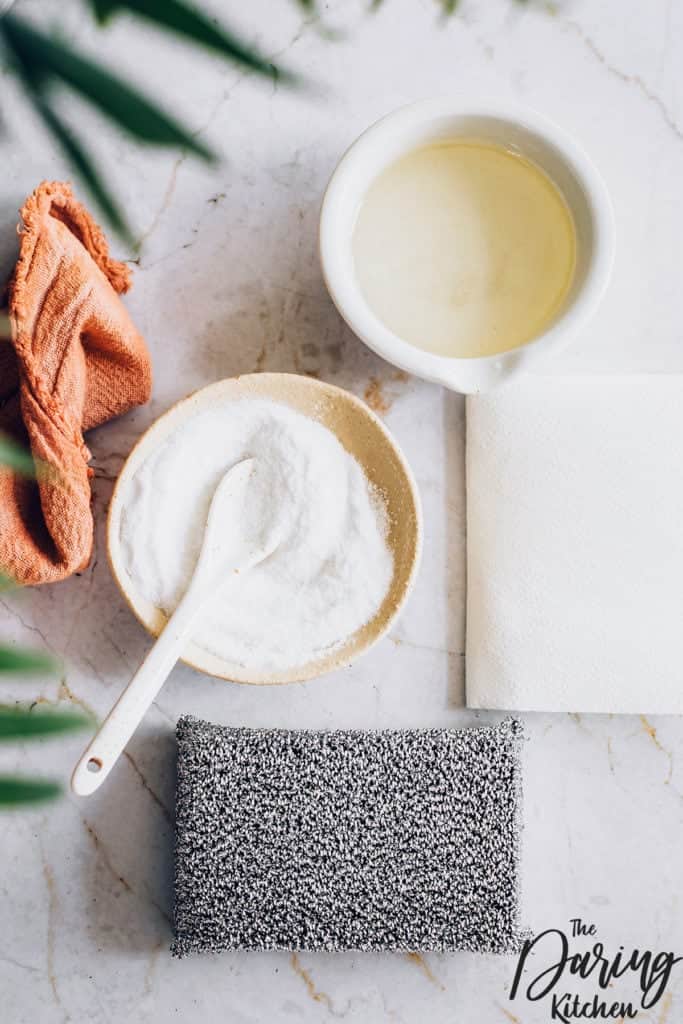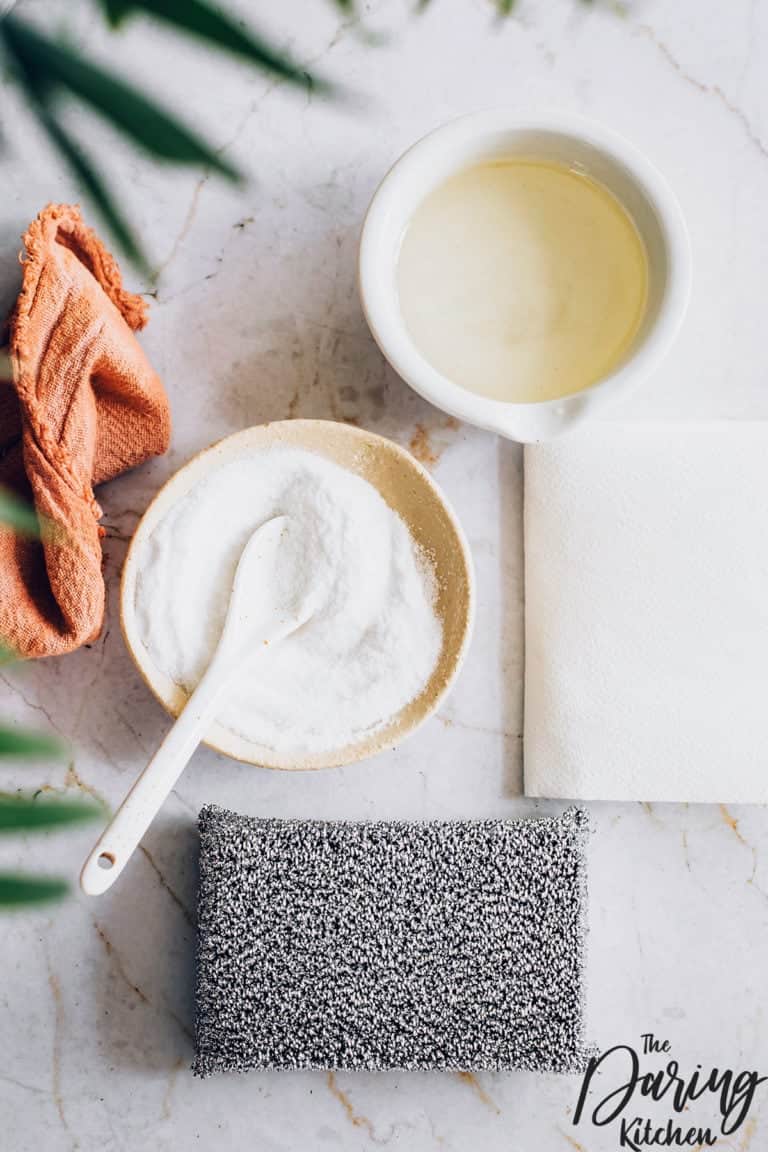 Method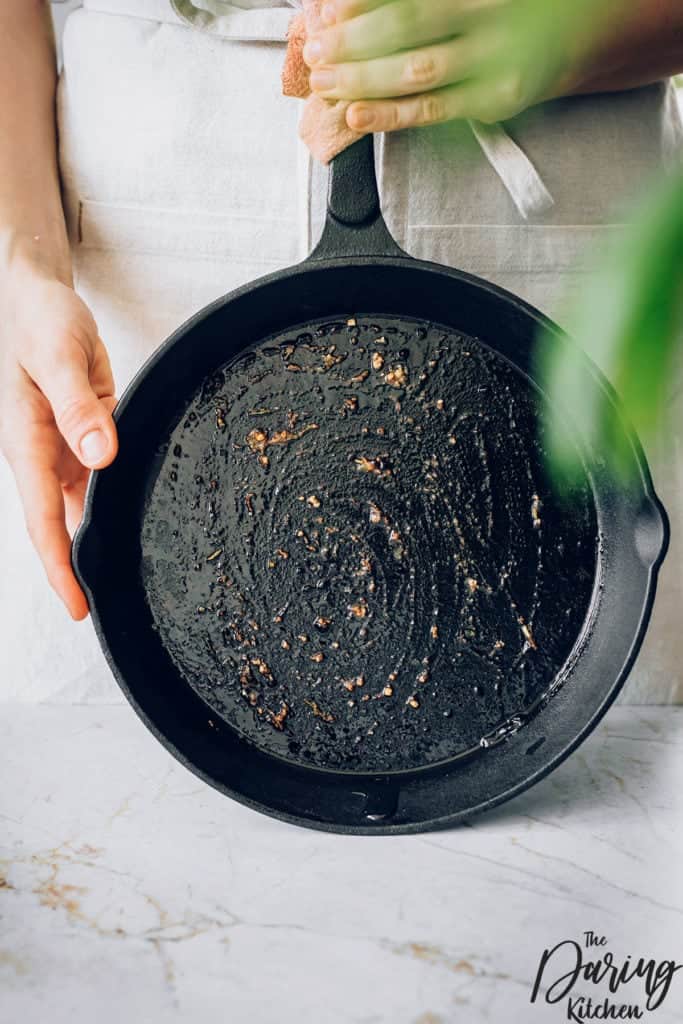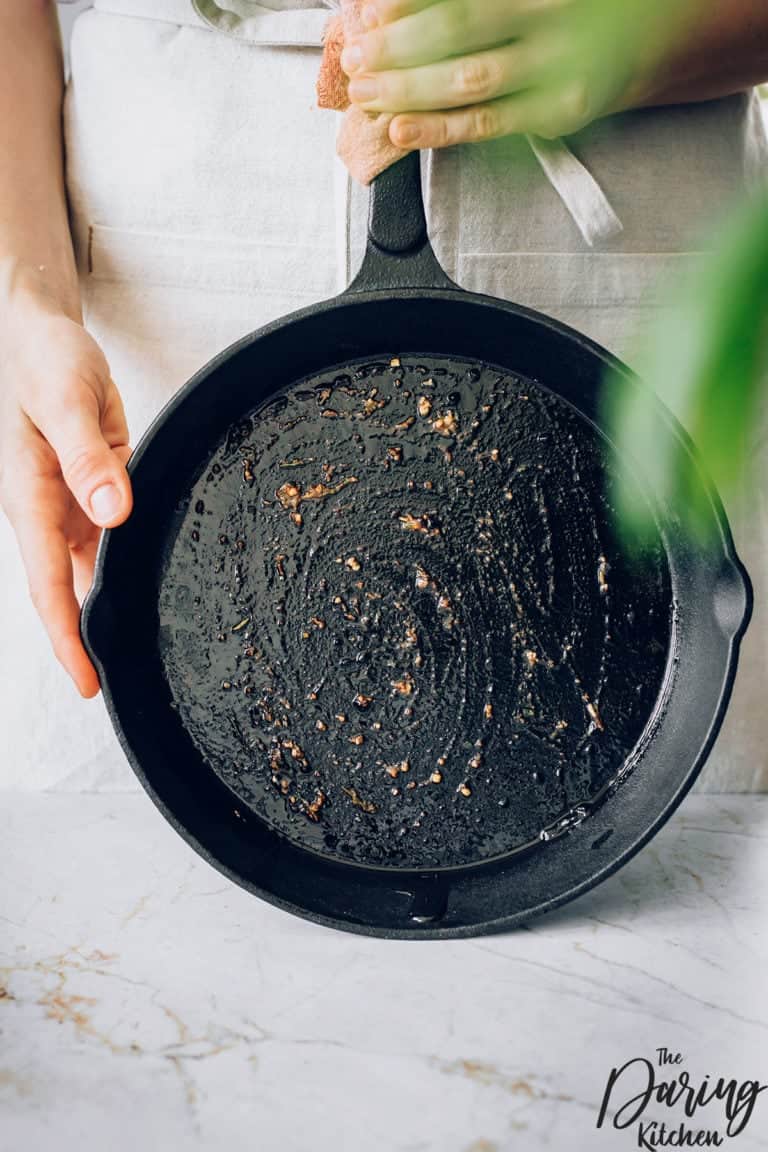 1. When you've done cooking, rinse the skillet with hot water.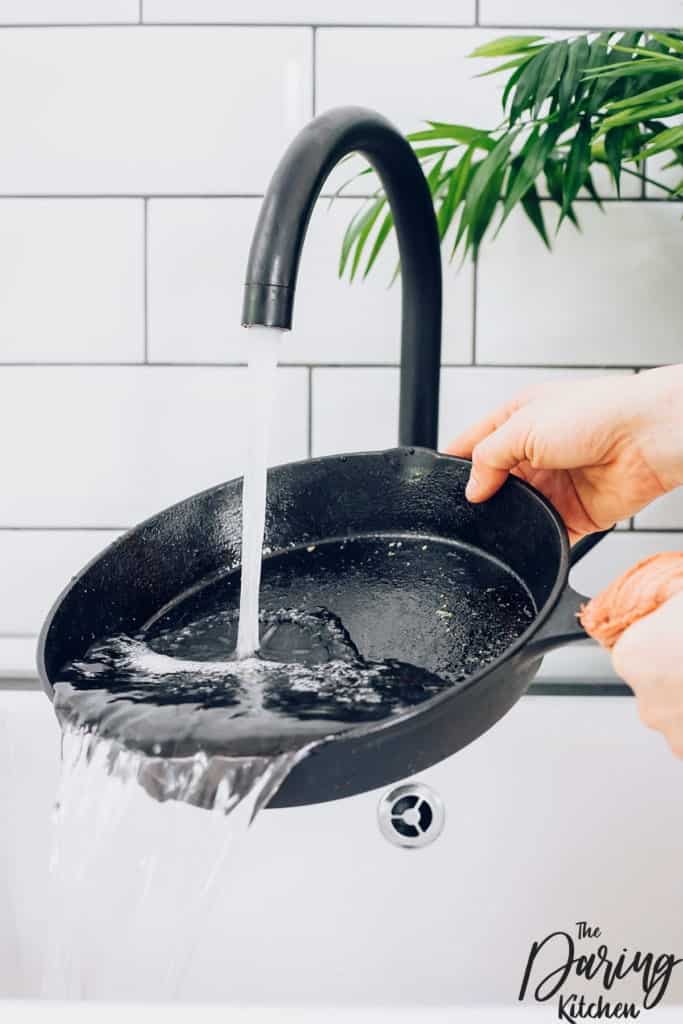 2. Add salt into the skillet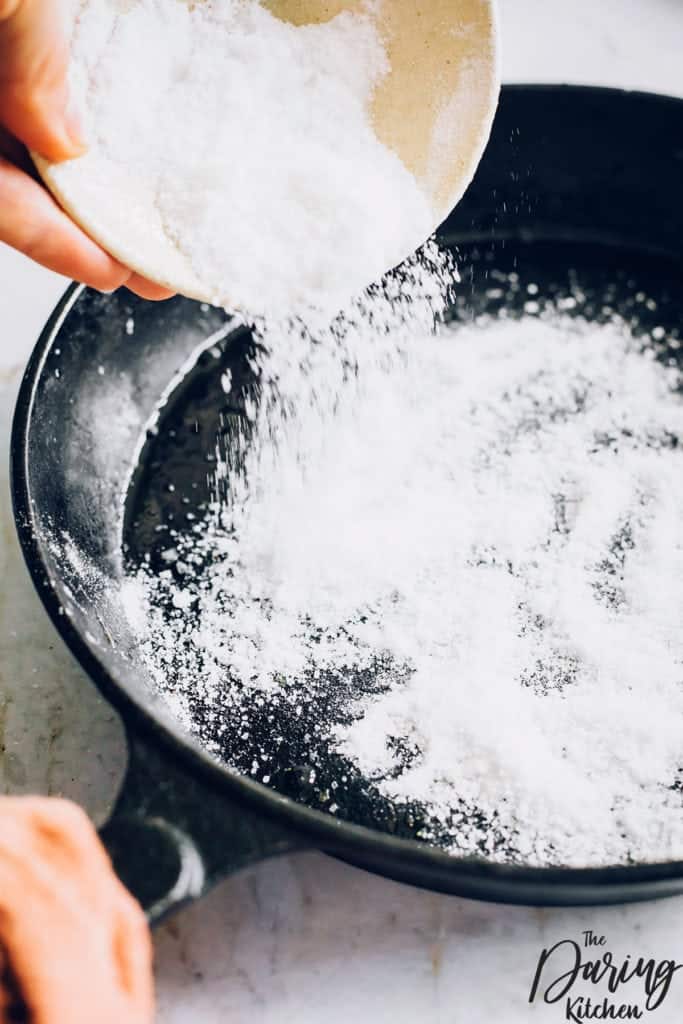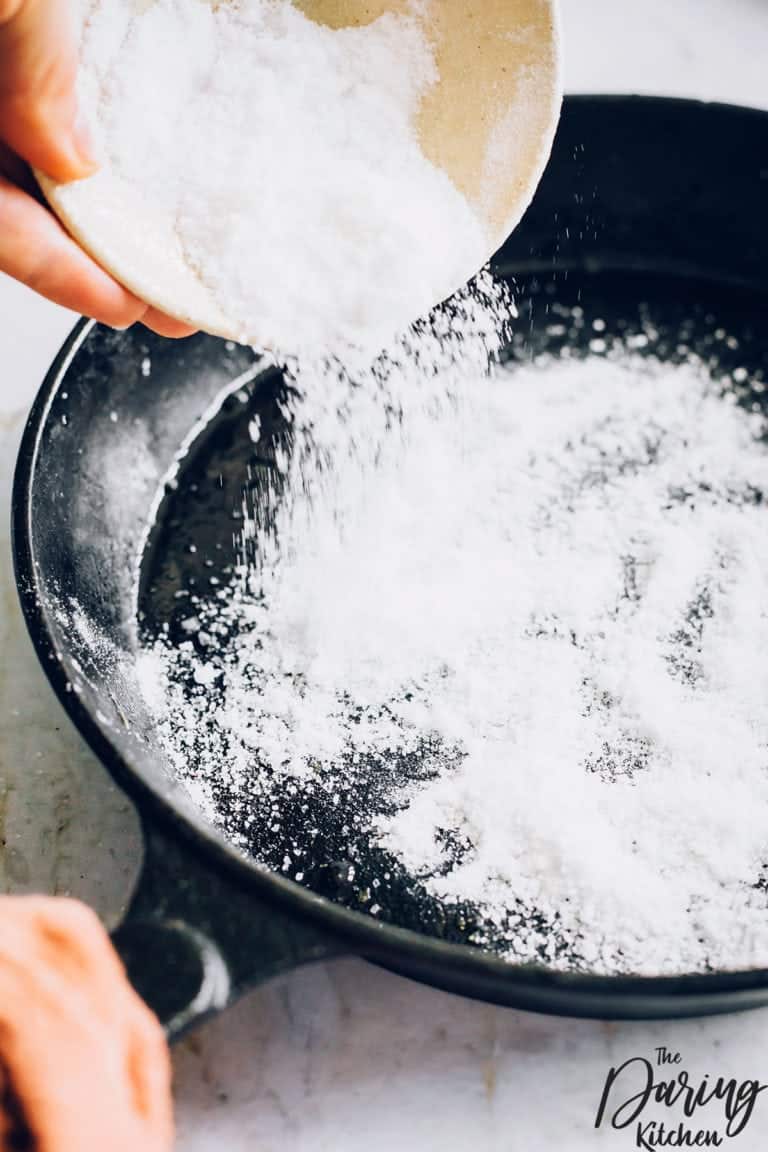 3. Scrub with the scouring pad to remove food residues that stick to the skillet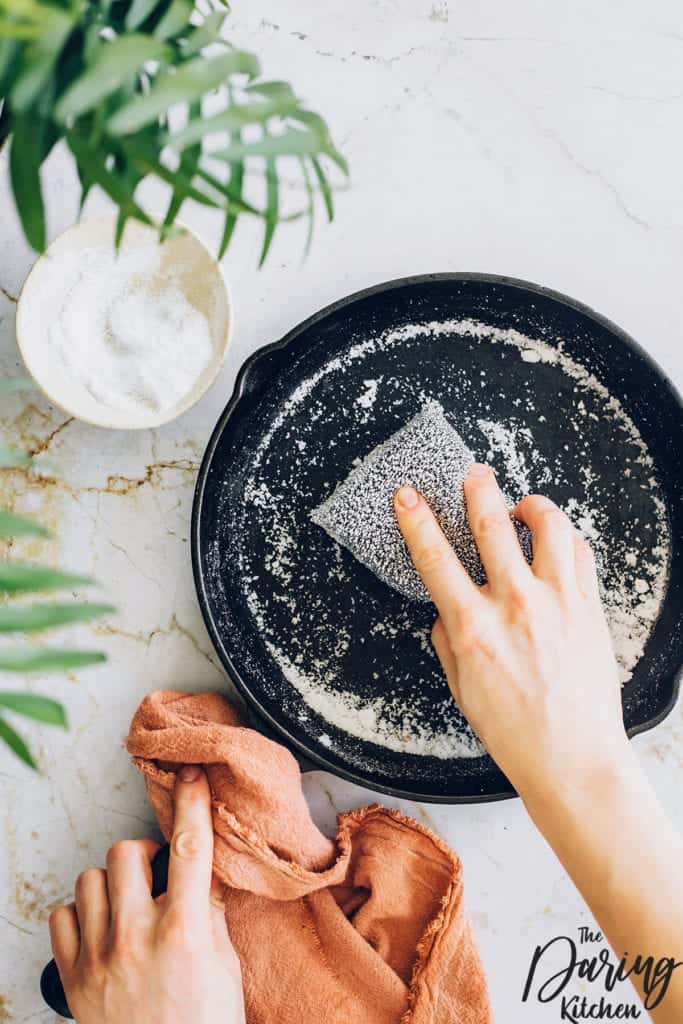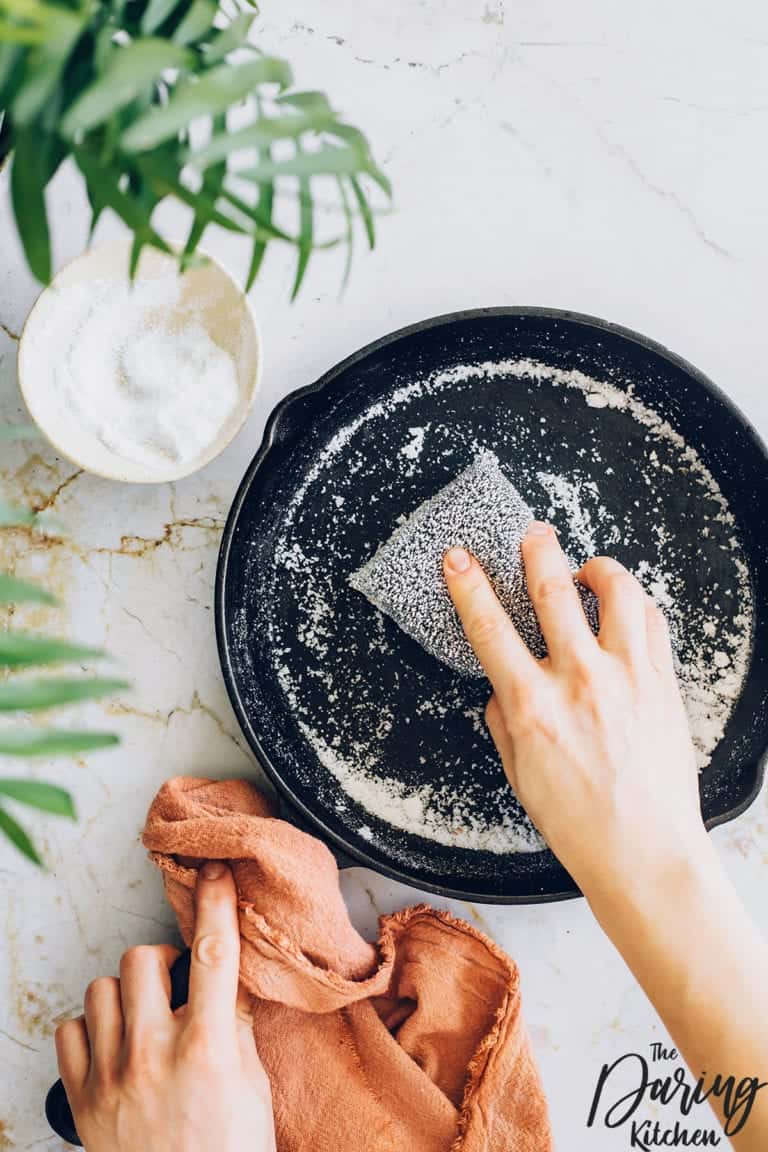 4. Rinse with warm water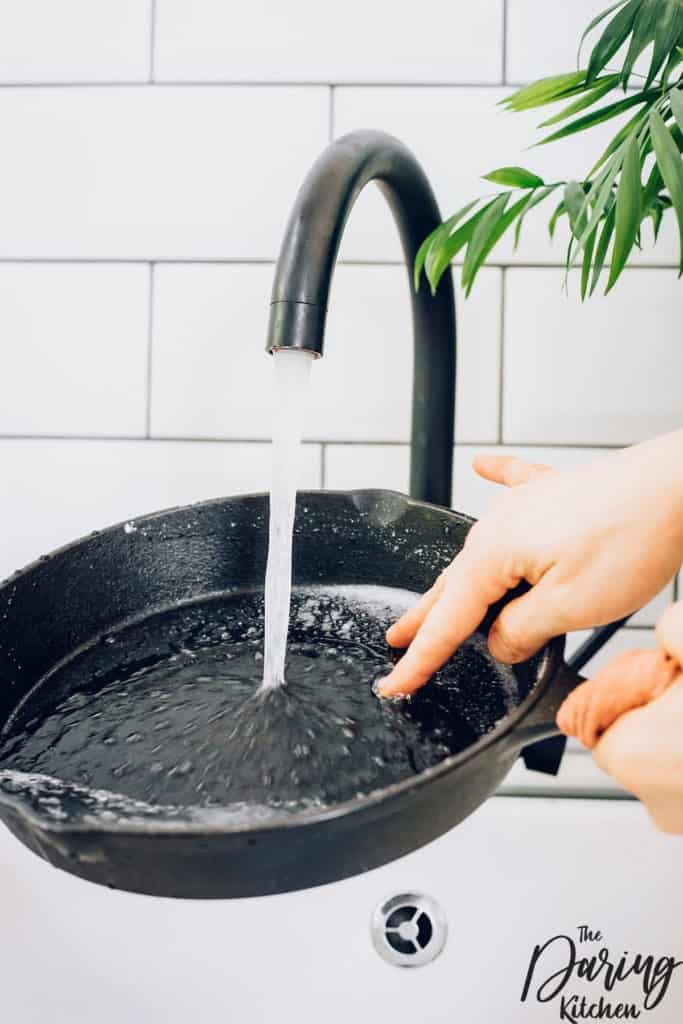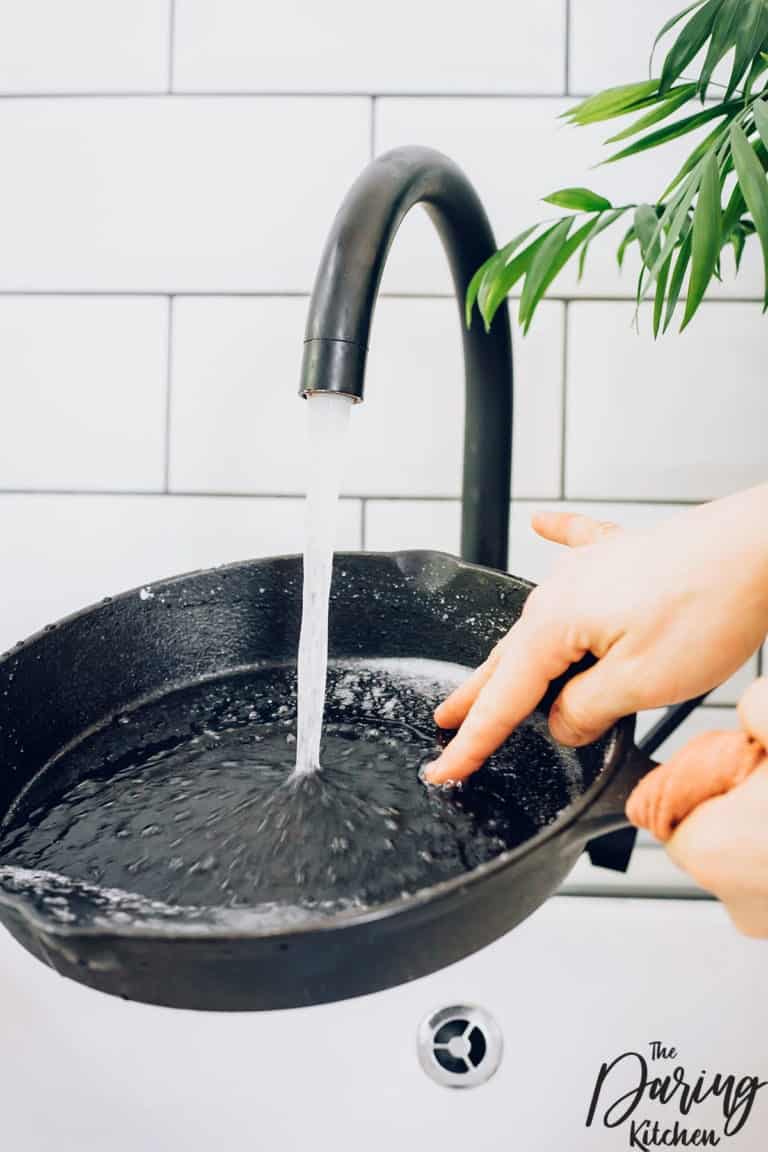 5. Pat dry with paper towel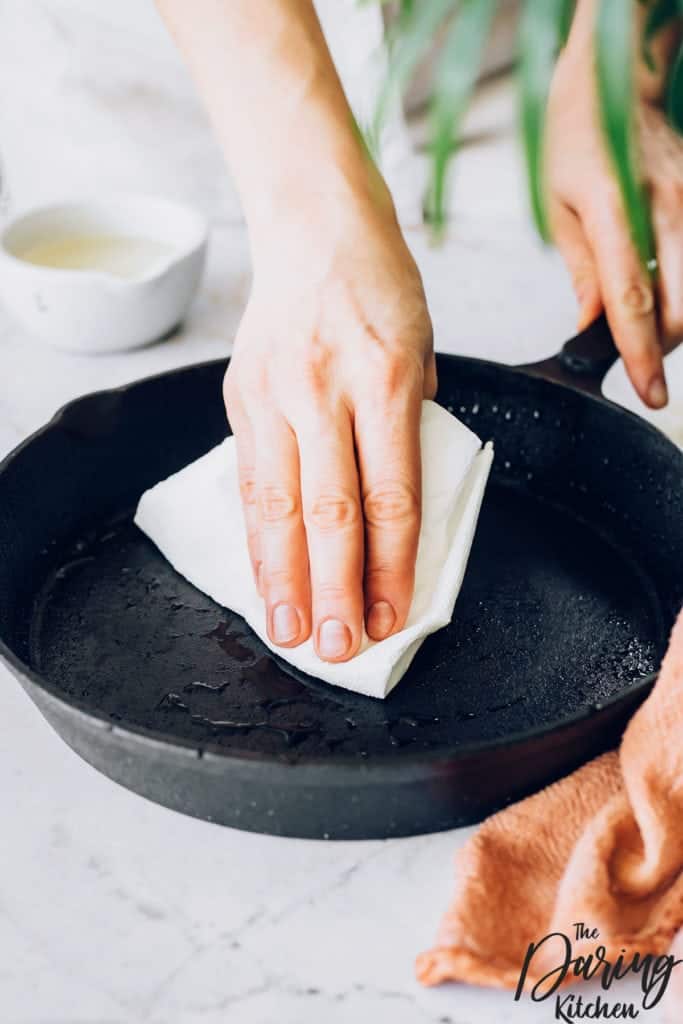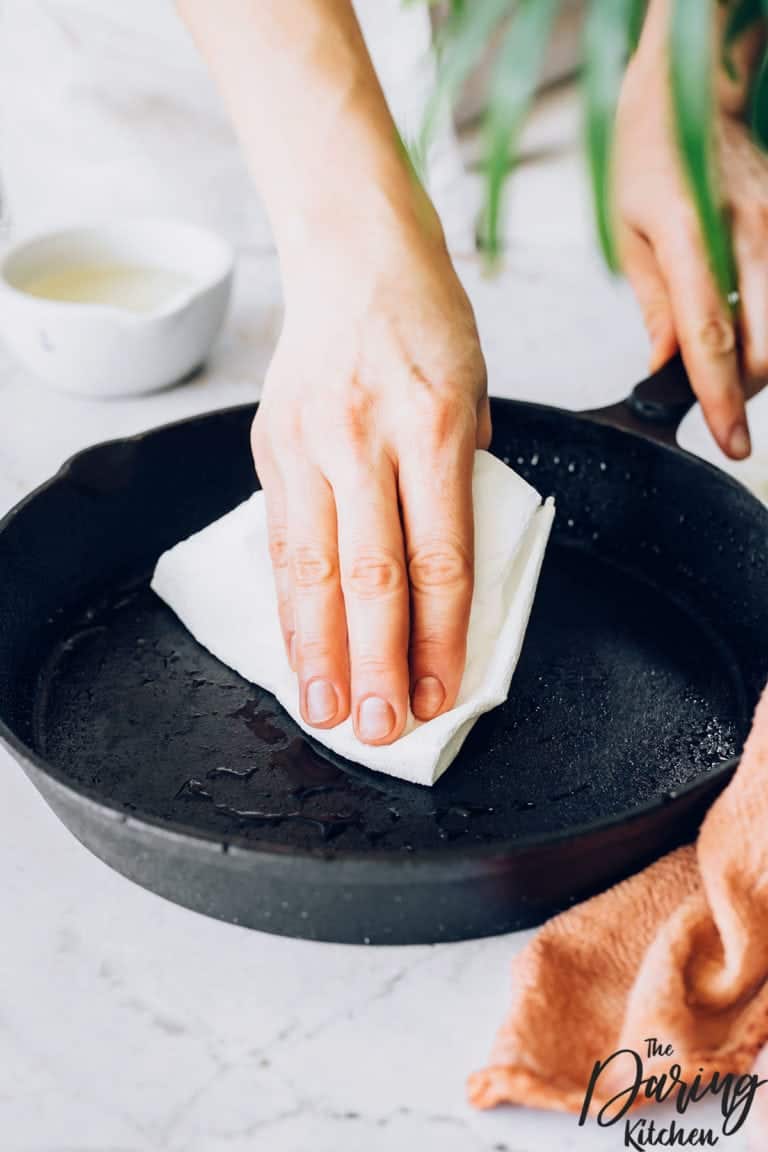 6. Add 1-2 tablespoons odorless vegetable oil, and use a paper towel to spread evenly and create a coating.Your skillet is ready for the next use!