Have you made a mess of your non-stick pans and aren't sure how to clean them? No worries, we have you covered with step by step instructions that have photos included or our quick and simple video.
Supplies:
Vinegar
Baking soda
Liquid dish soap
Non-scratch scrub sponge
Clean cloth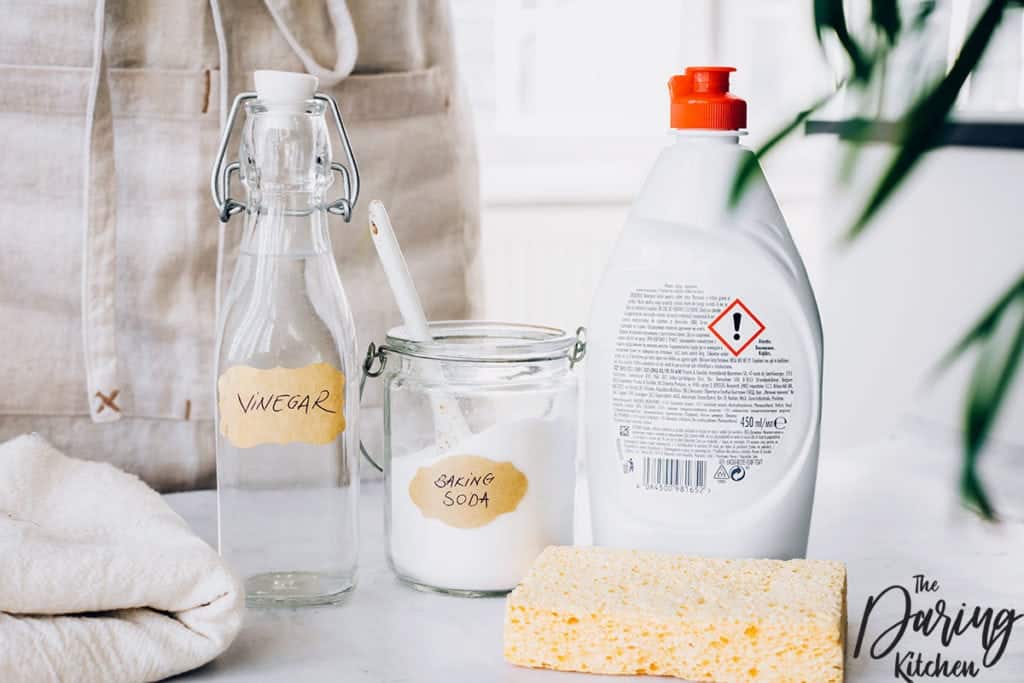 Instructions:
Pan Before Cleaning: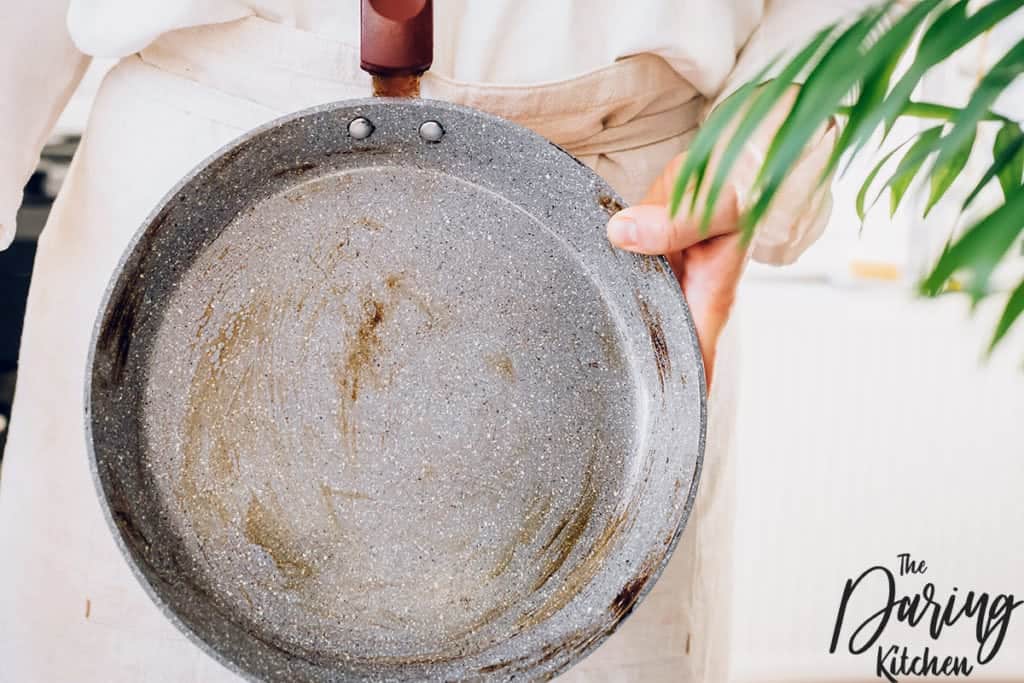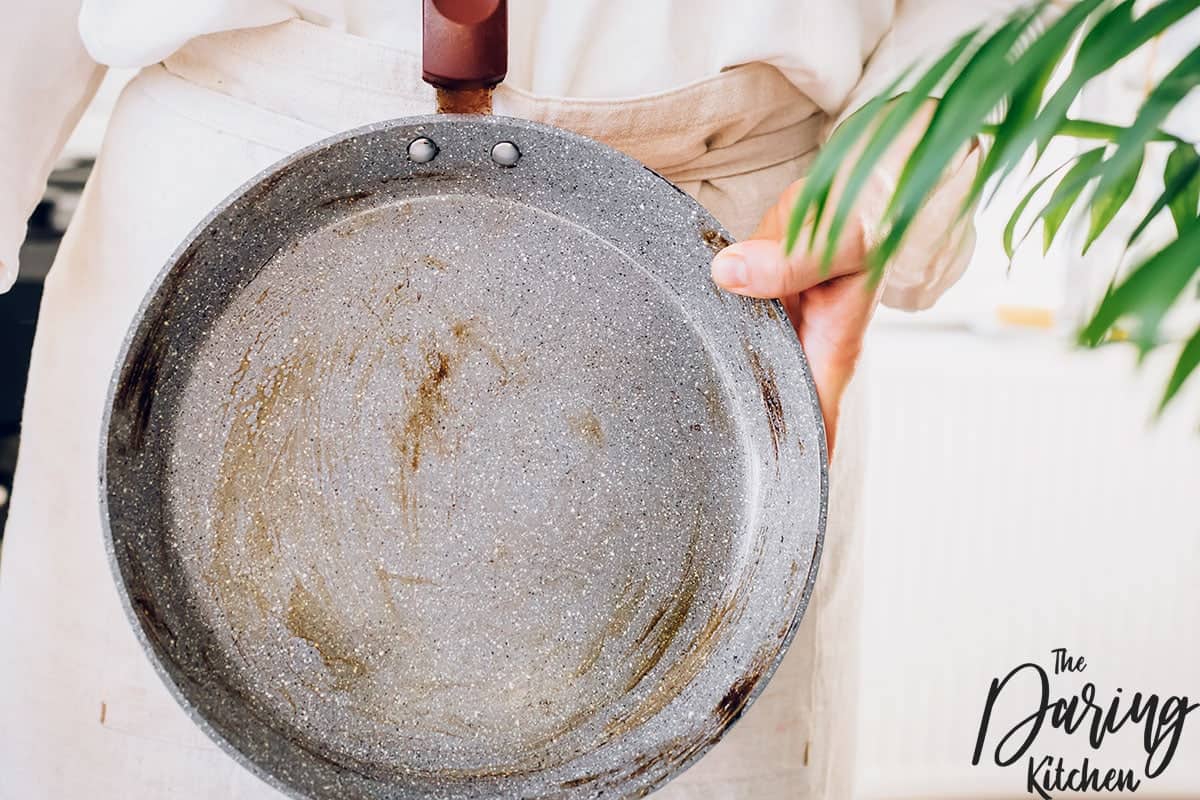 Step 1
Place the pan over medium heat, add 2 parts water and 1 part vinegar, and bring to boil.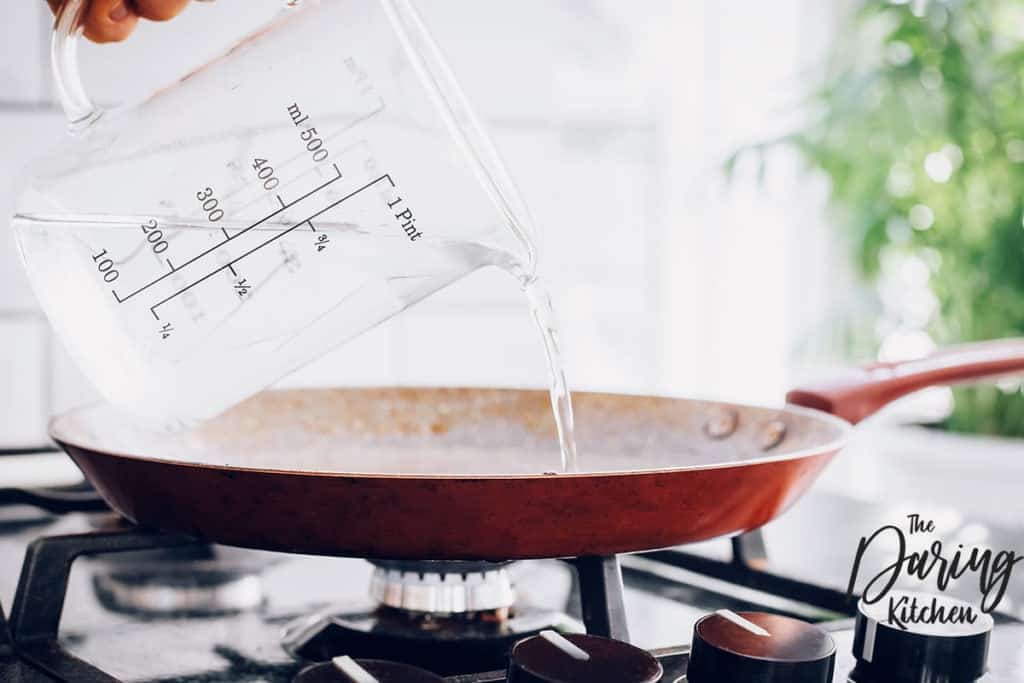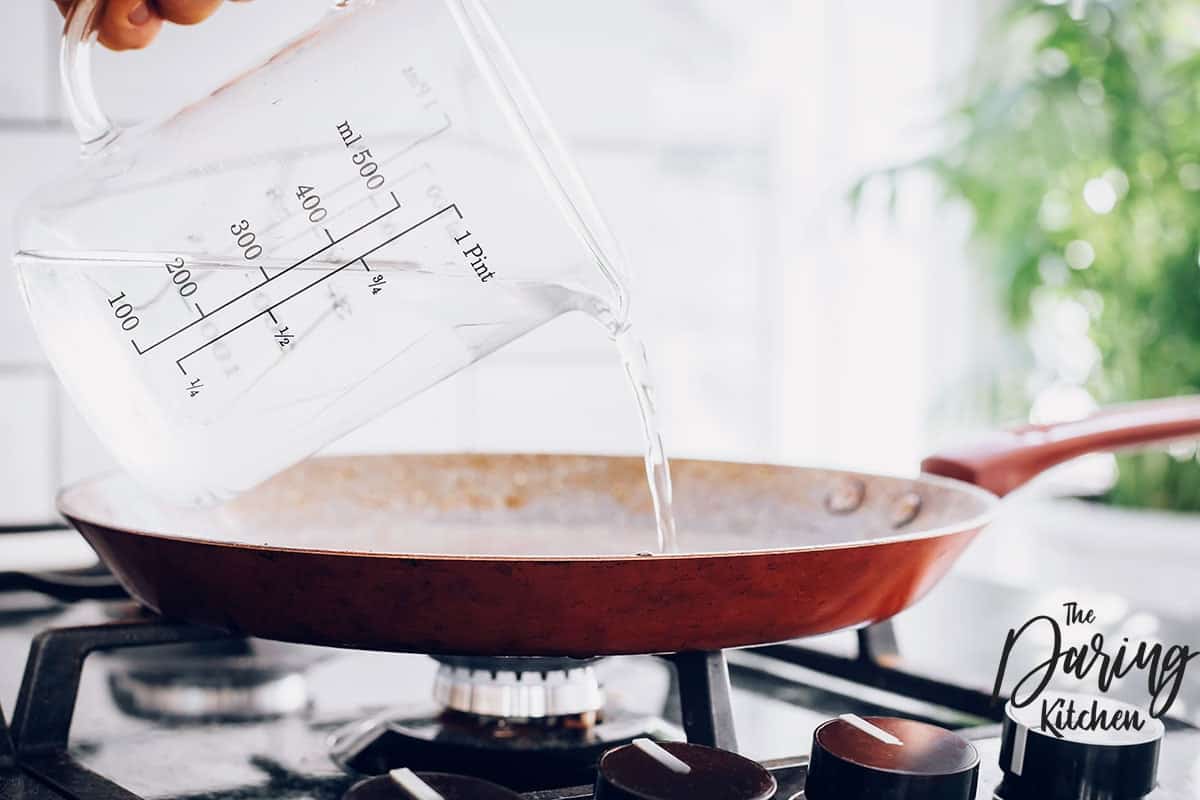 Step 2
Simmer for 5 minutes.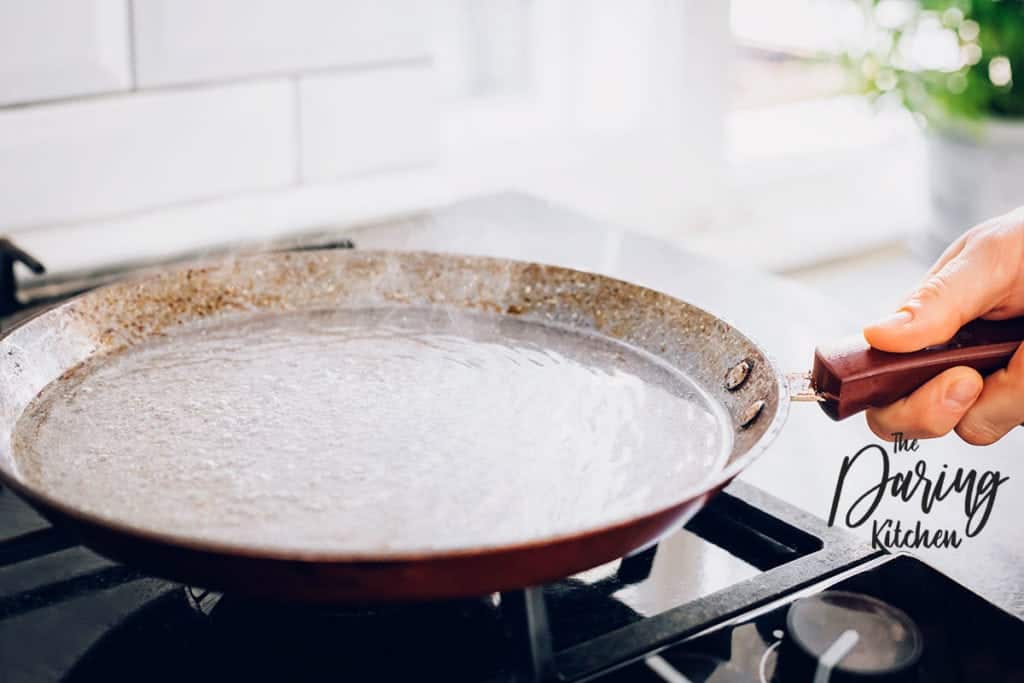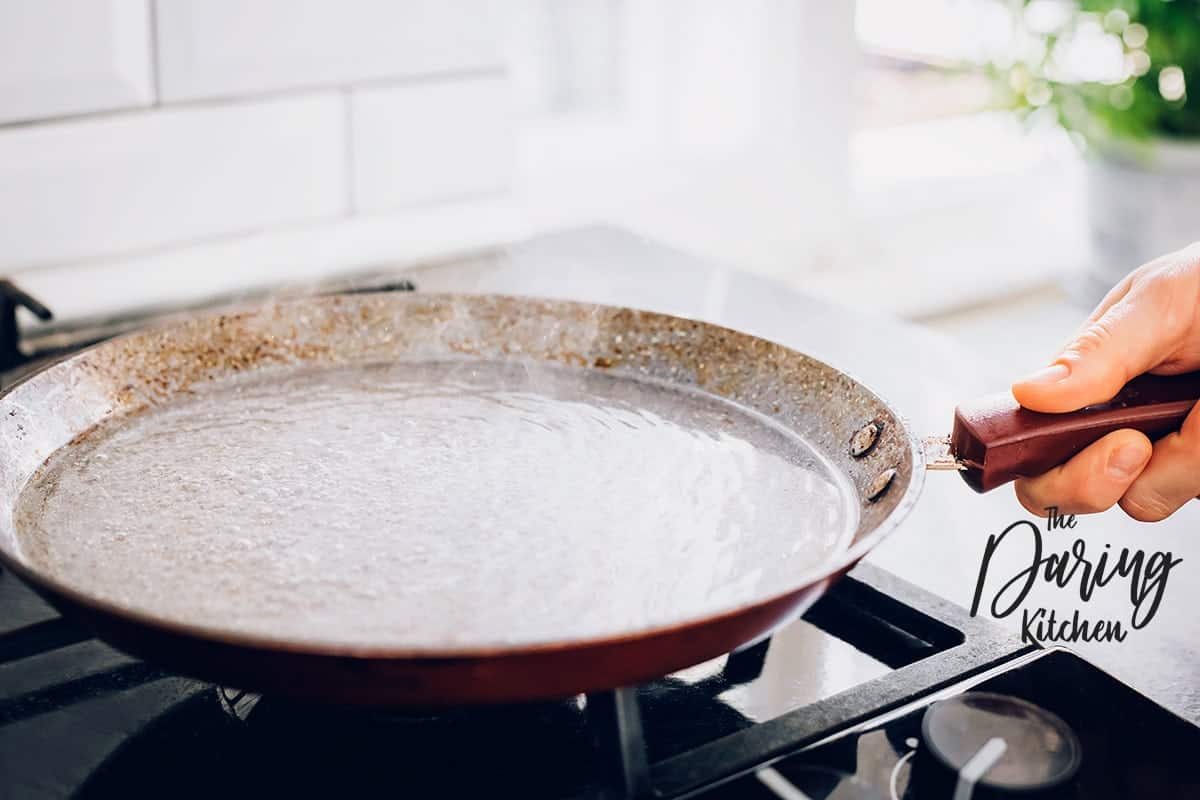 Step 3
Rinse with hot water.
Step 4
Add dish soap and clean with the sponge.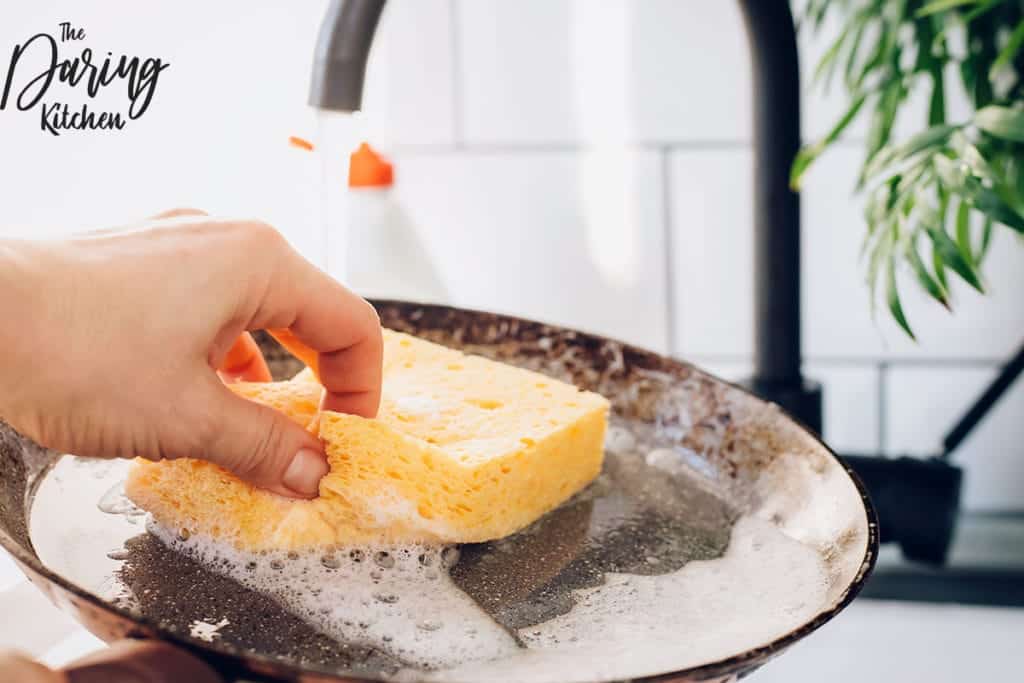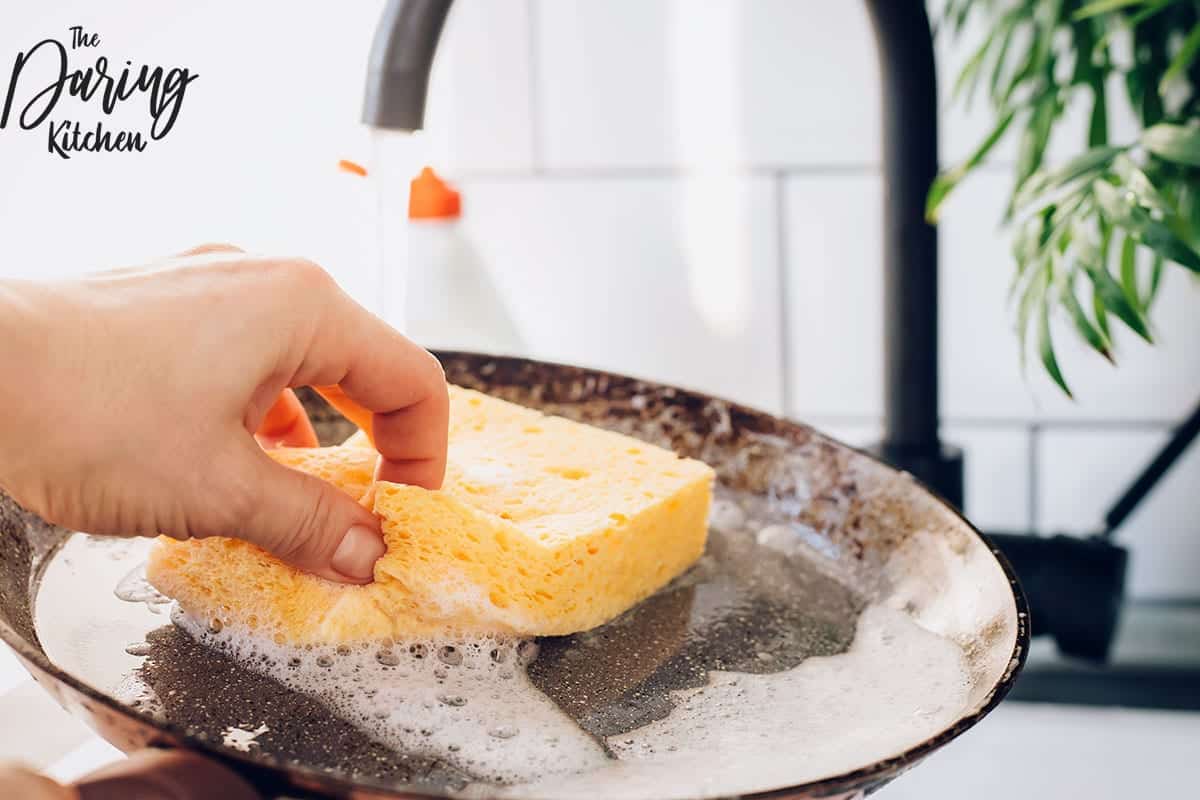 Step 5
If the dirt is stubborn, add baking soda and just a little water in the pan, enough to form a paste.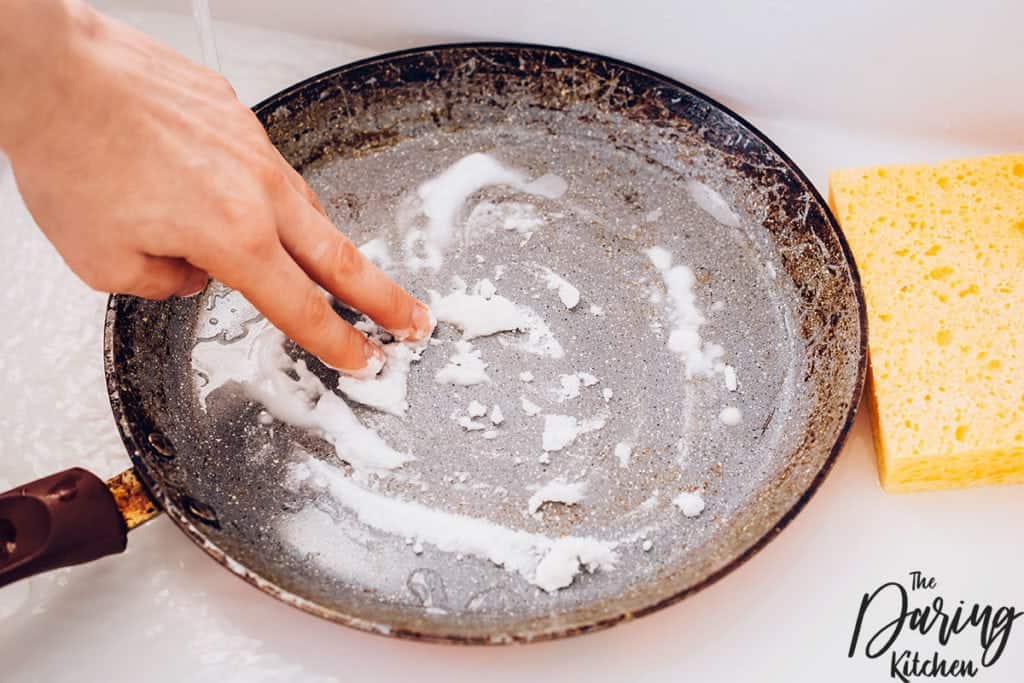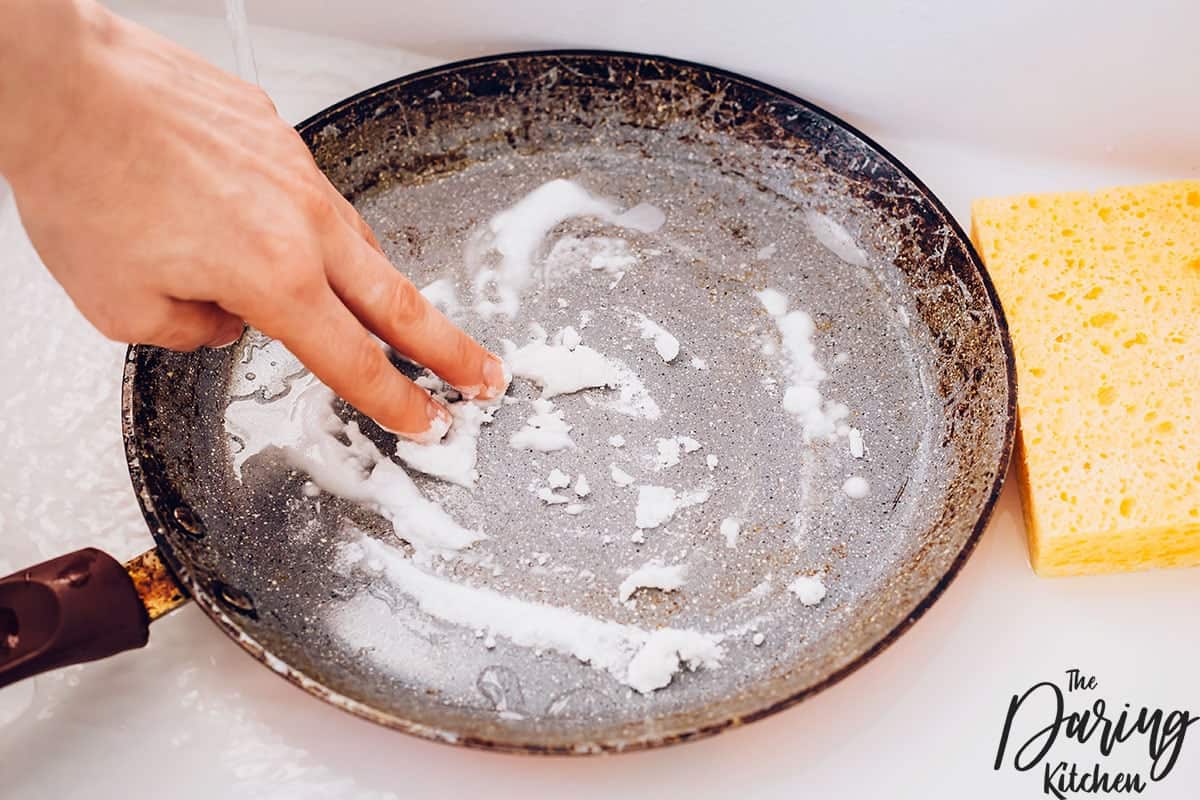 Step 6
Use the non-scratch sponge to clean the dirt using the paste.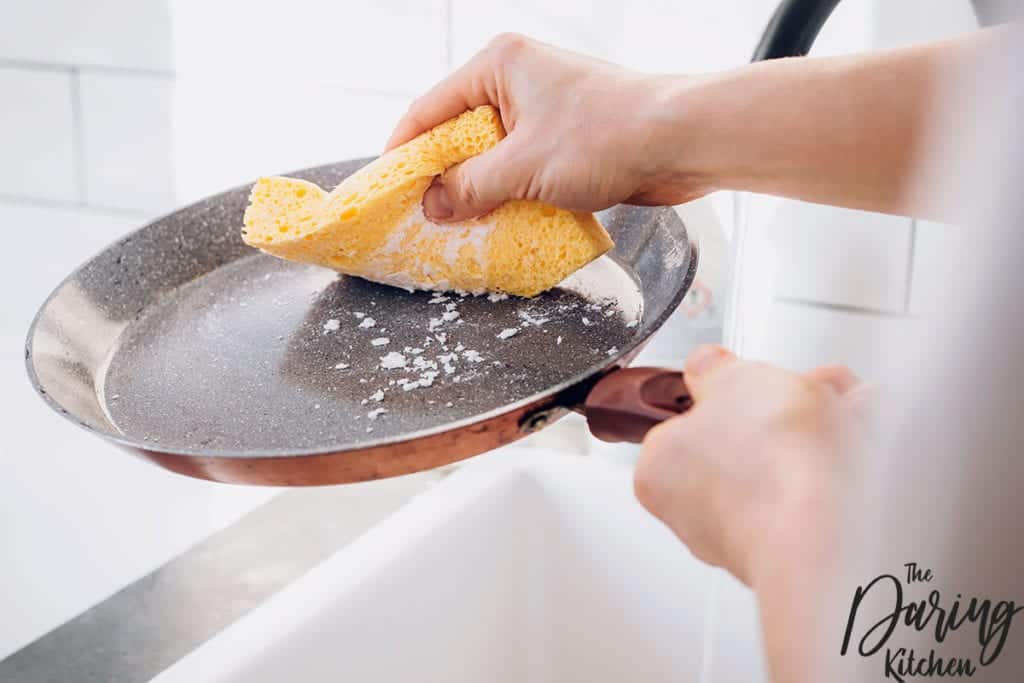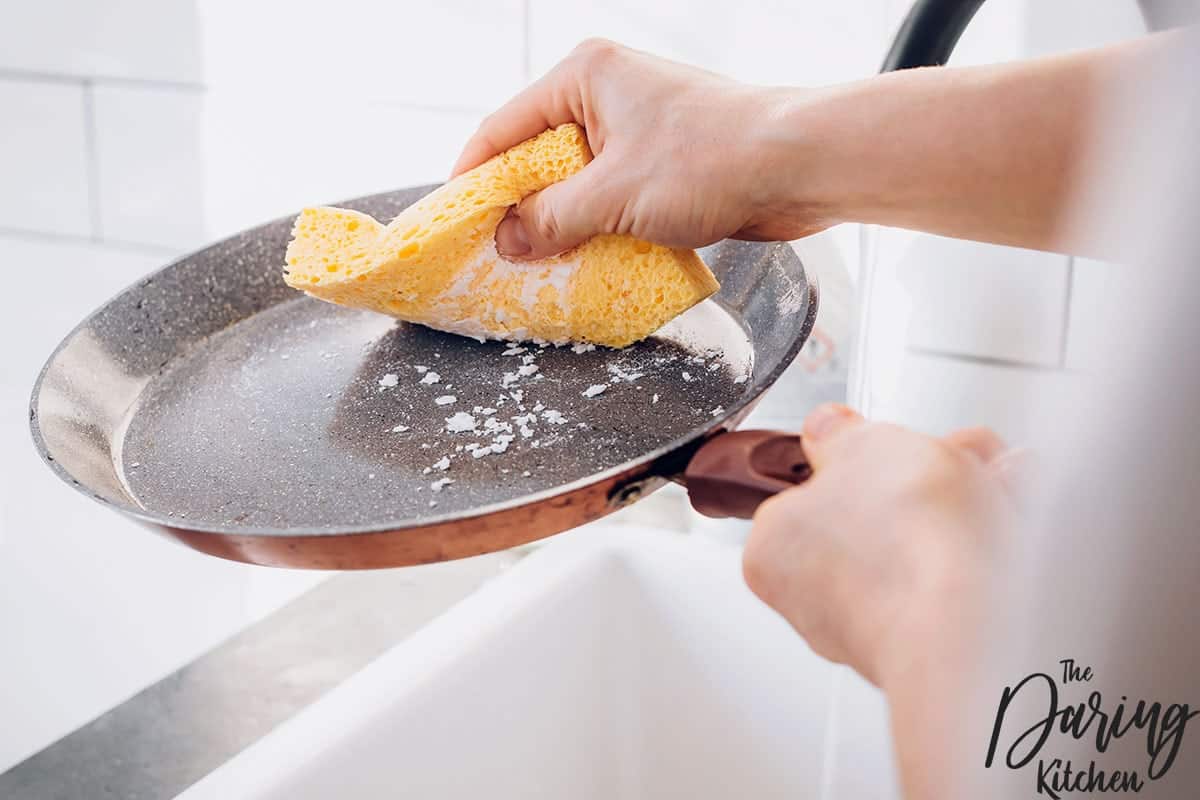 Step 7
Don't forget to clean the back of the pan too!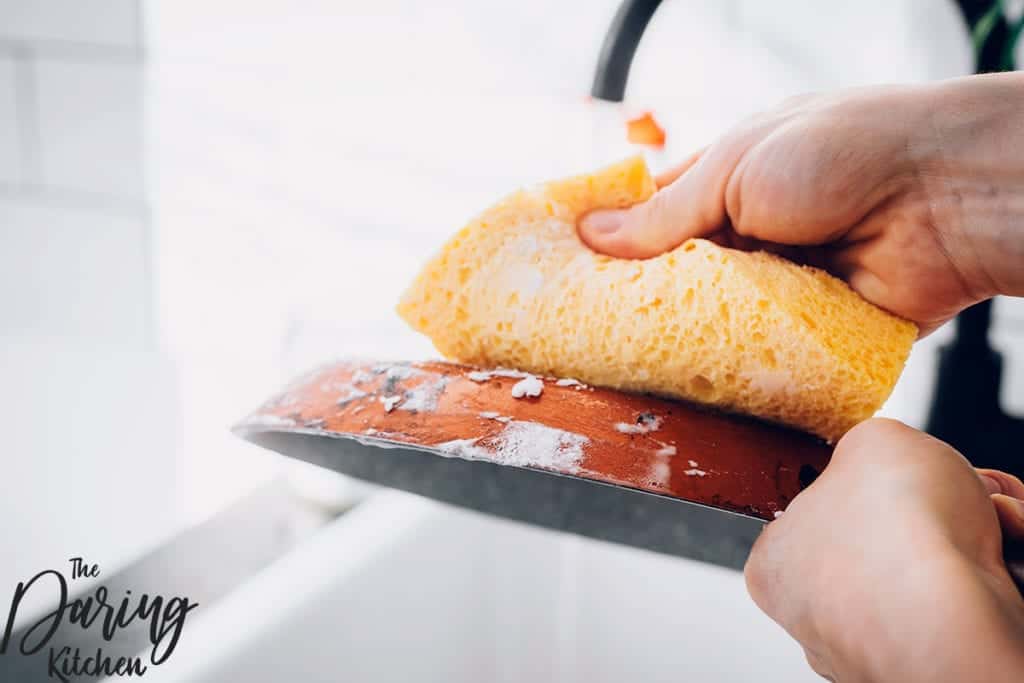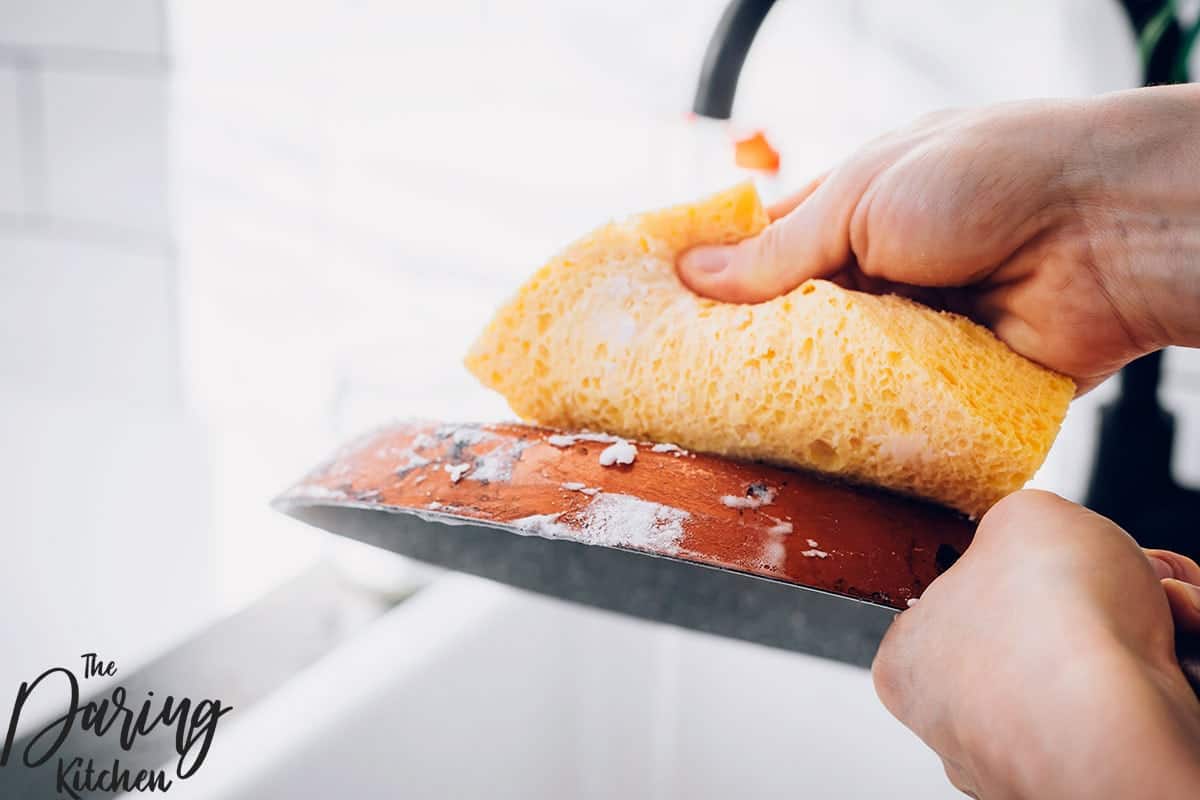 Step 8
Rinse with warm water.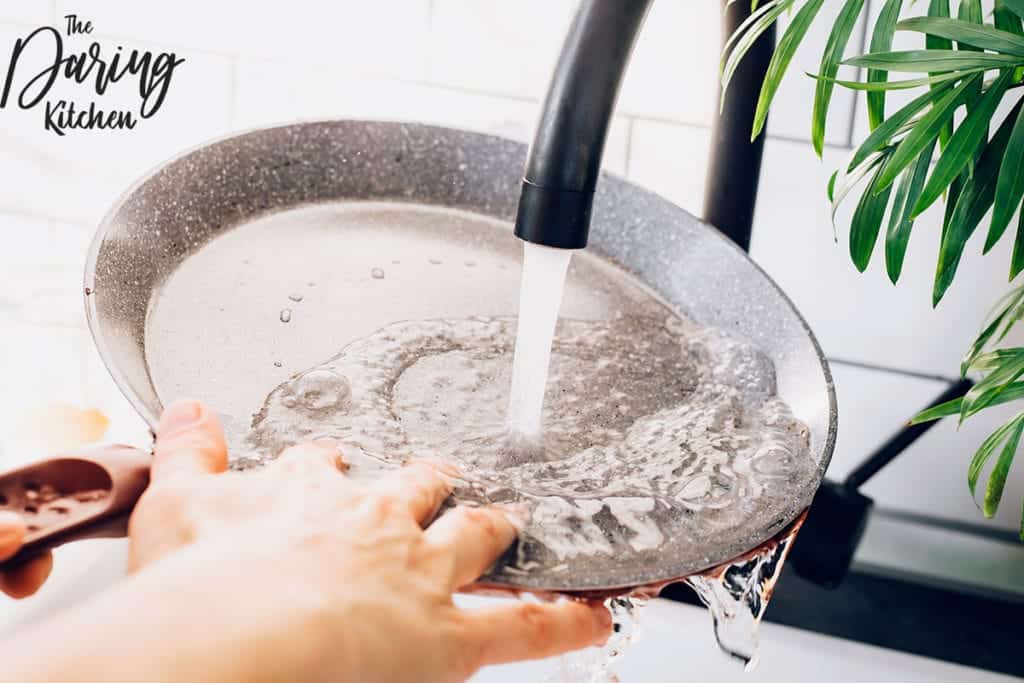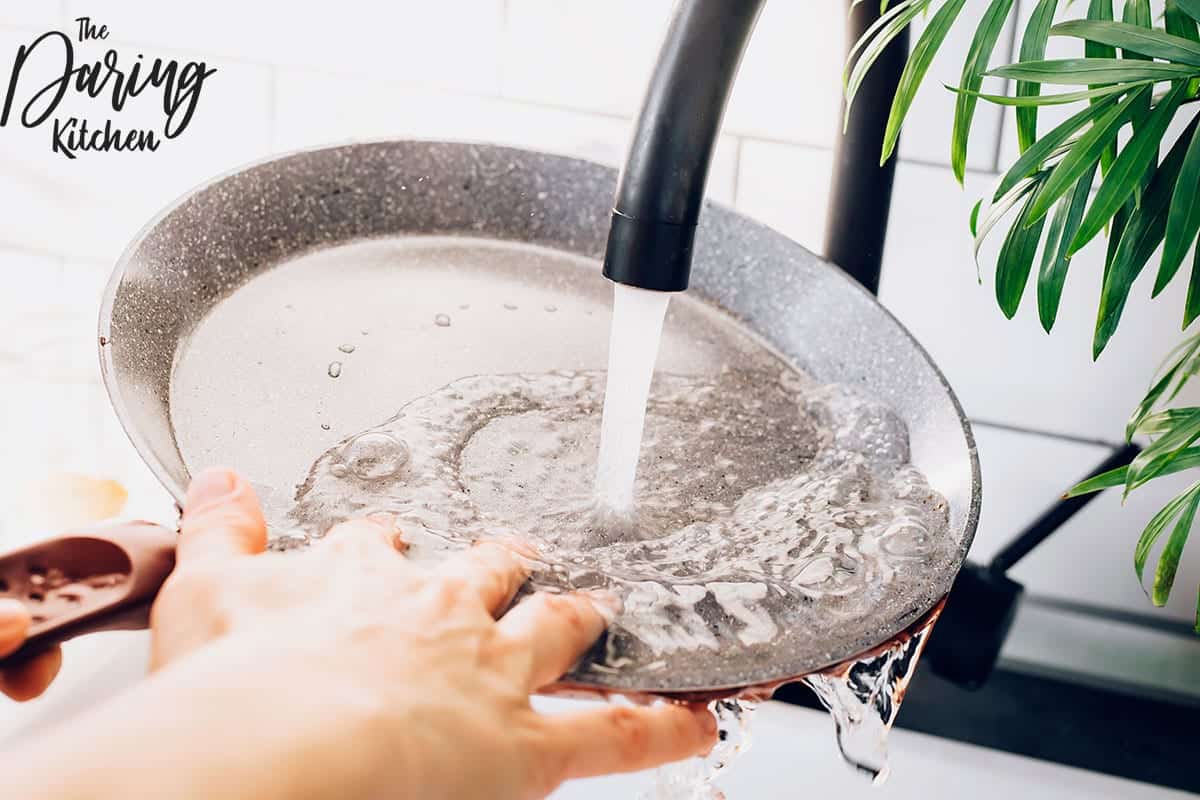 Step 9
Pat dry with the cloth.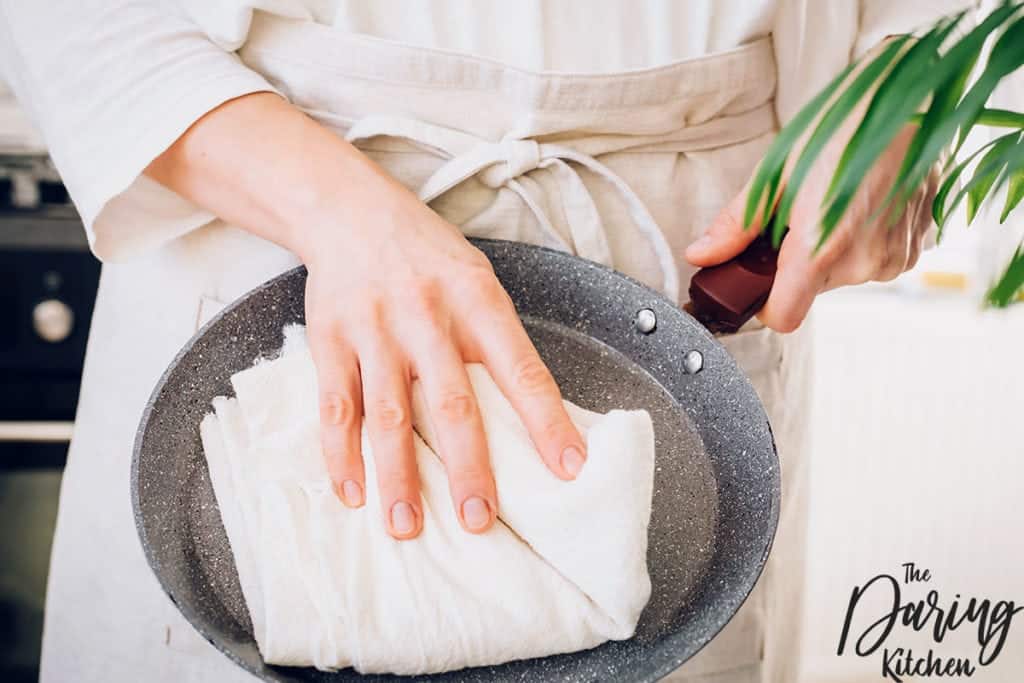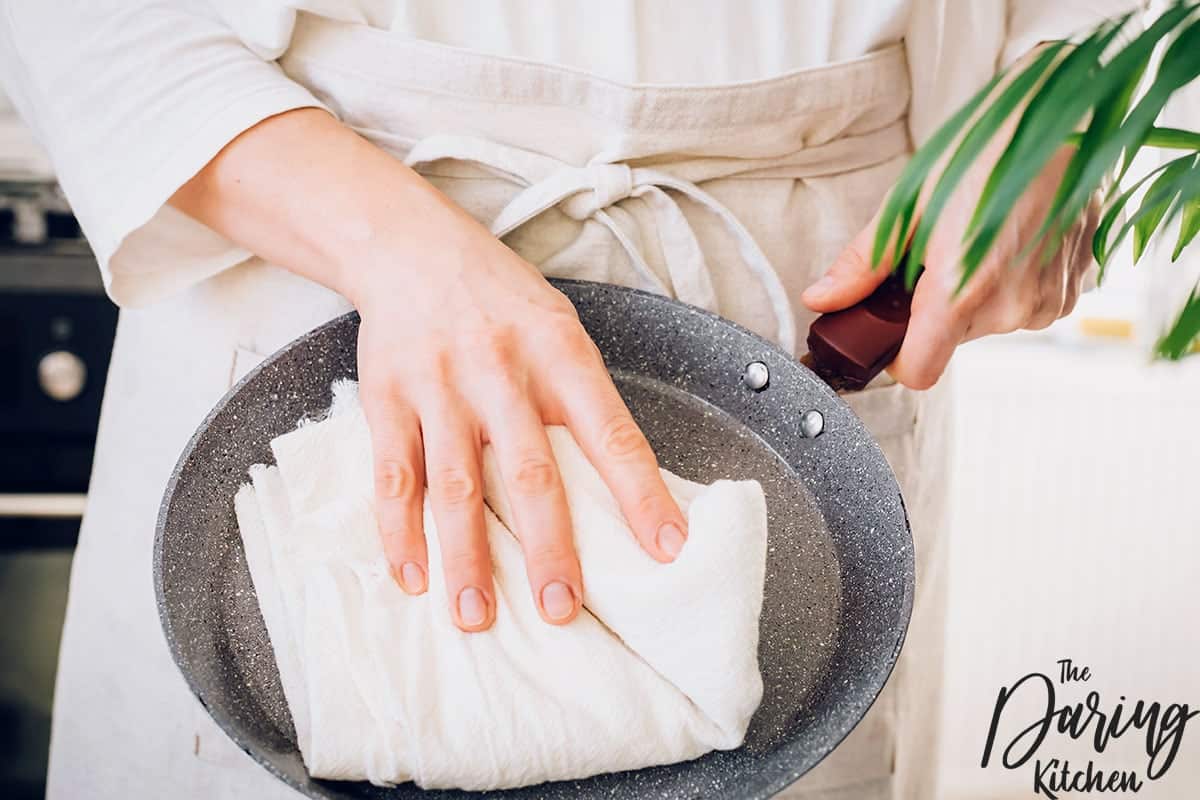 Final Appearance of Clean Pan: