We previously created a guide on best tofu press but we now have a step by guide on how to press tofu. This can come in handy for those of you who prefer to save a little money, or just those that realize how simple it is to press your own tofu at home.
Step 1
Remove tofu from its package and drain the liquid.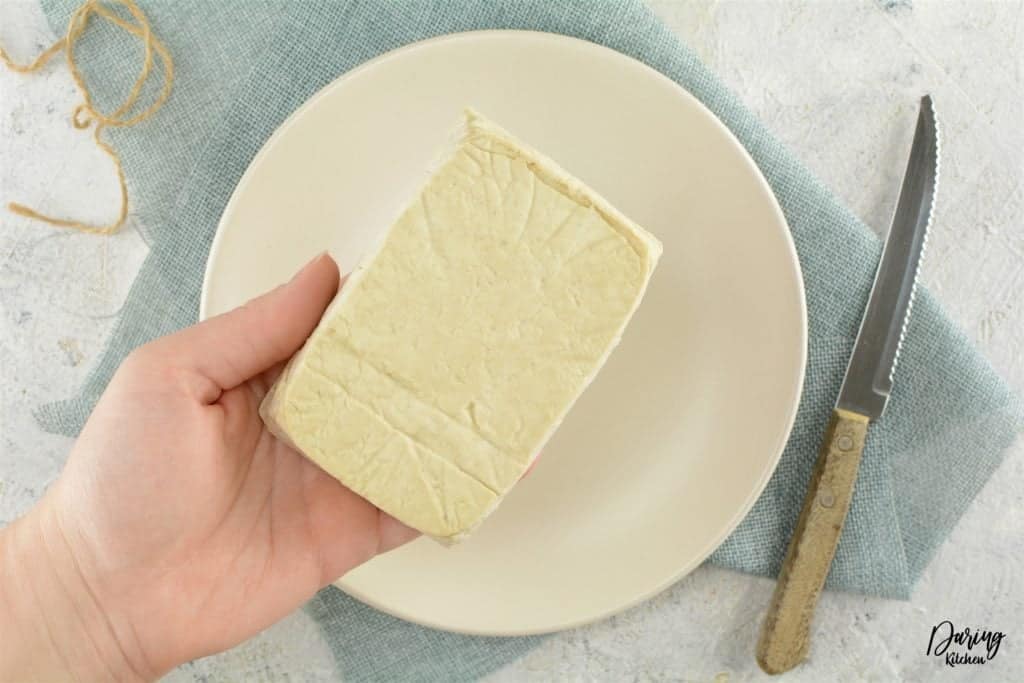 Step 2
Cut a block of tofu into two smaller pieces to make it easier to work with.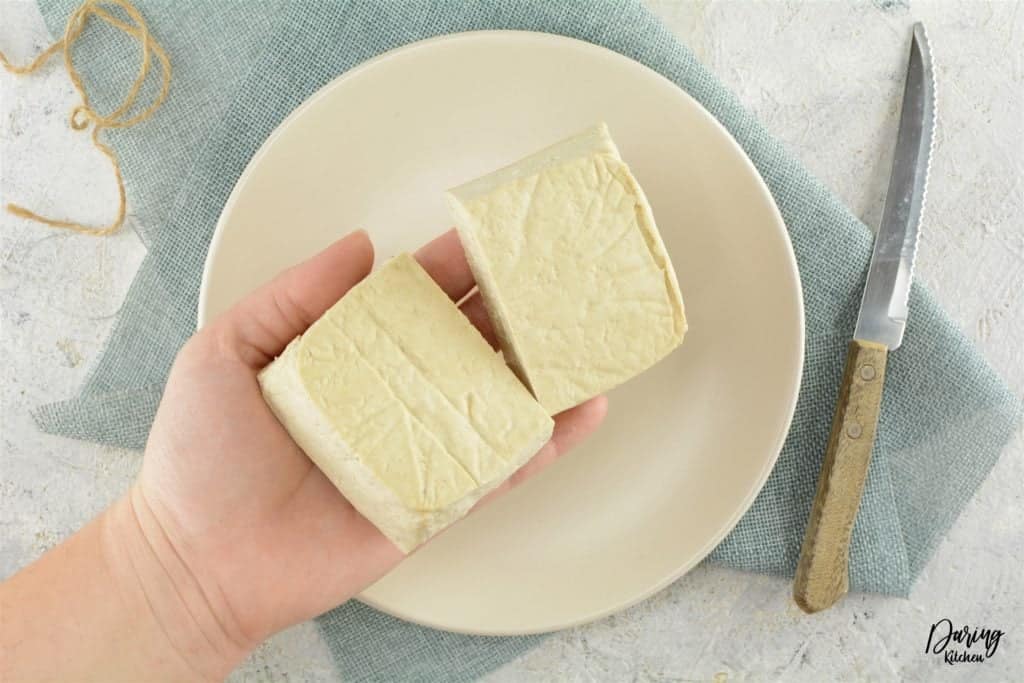 Step 3
Place a piece of paper on a dry plate and add tofu.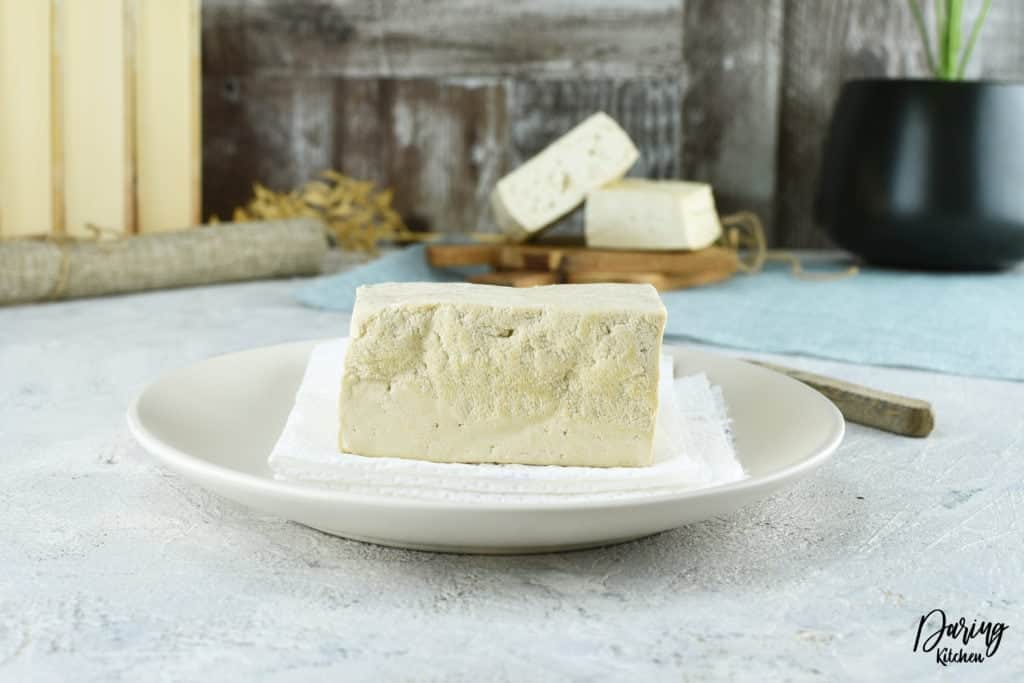 Step 4
Cover tofu with some more paper. Place a cutting board on top to cover the tofu.
Step 5
Press tofu with some books or other heavy objects for about an hour to squeeze the liquid.
Step 6
When done, remove the books and kitchen paper.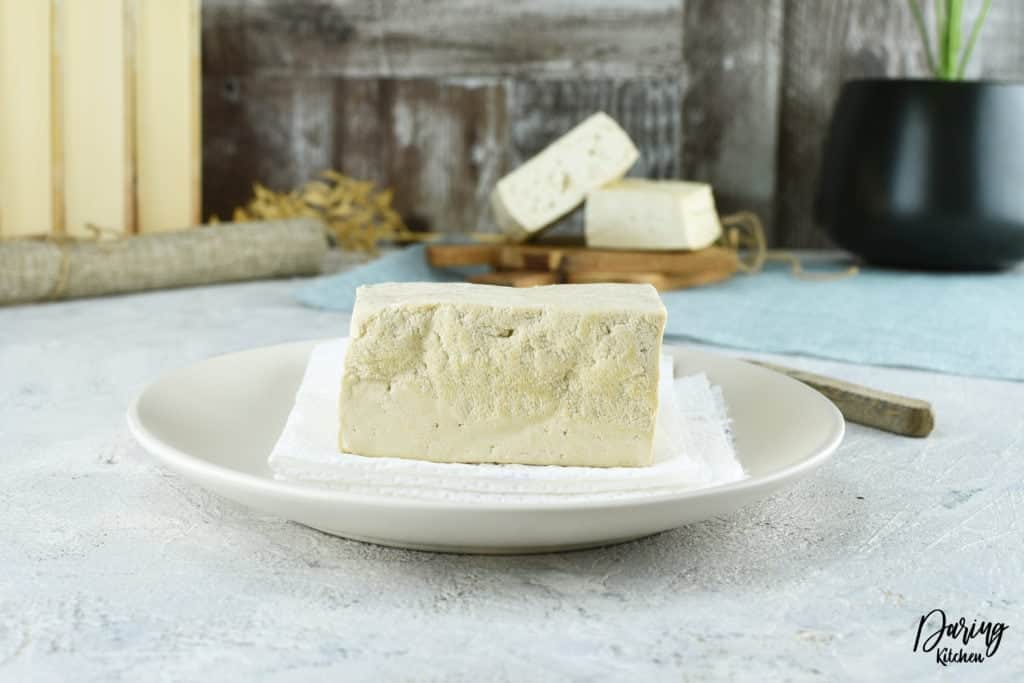 Step 7
Optionally, cut tofu into cubes and use immediately or freeze for later.