Making a delicious steak dinner on a budget has never been easier. 
Believe it or not, you don't have to invest in the best-quality cuts of meat in order to produce a tender, flavorful dish. Instead, all you need is the right equipment - knowing how to use a meat tenderizer is your first step in this process. 
Tenderizing involves breaking down the tough muscle fibers in a piece of meat to soften its texture, making it easier to chew (and also more palatable) as well as easier to use.
A good meat tenderizer will make quick work of those tough cuts of meat, from pork shoulders to chuck roasts, so you can use them in any kind of cooking. 
Here's what you need to know in order to use a meat tenderizer correctly. There are several different ways to tenderize meat, all of which will depend on what kind of tenderizer tool you have, what cooking method you plan to use, and what kind of tough cuts of meat you are preparing. 
Choose Your Meat Tenderizer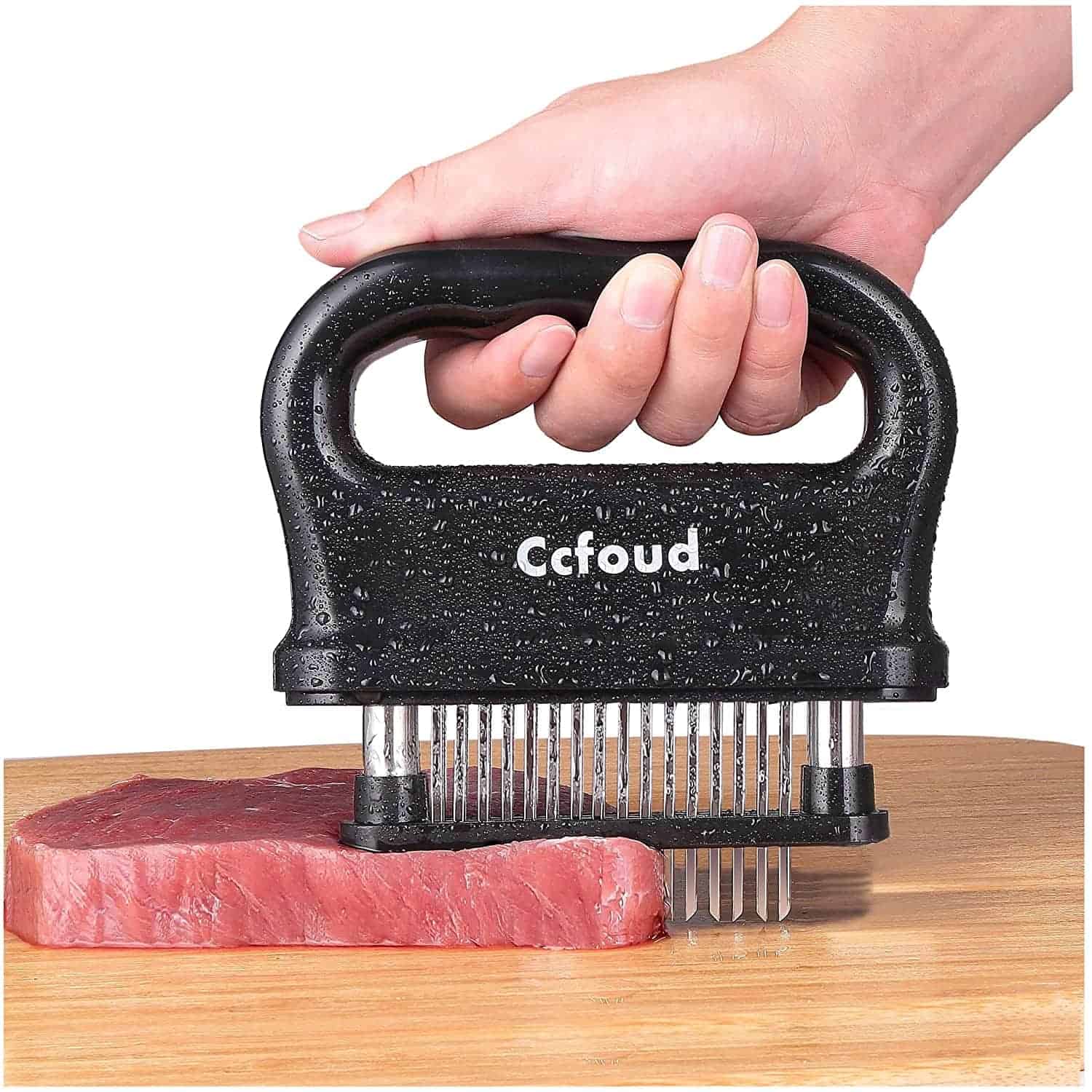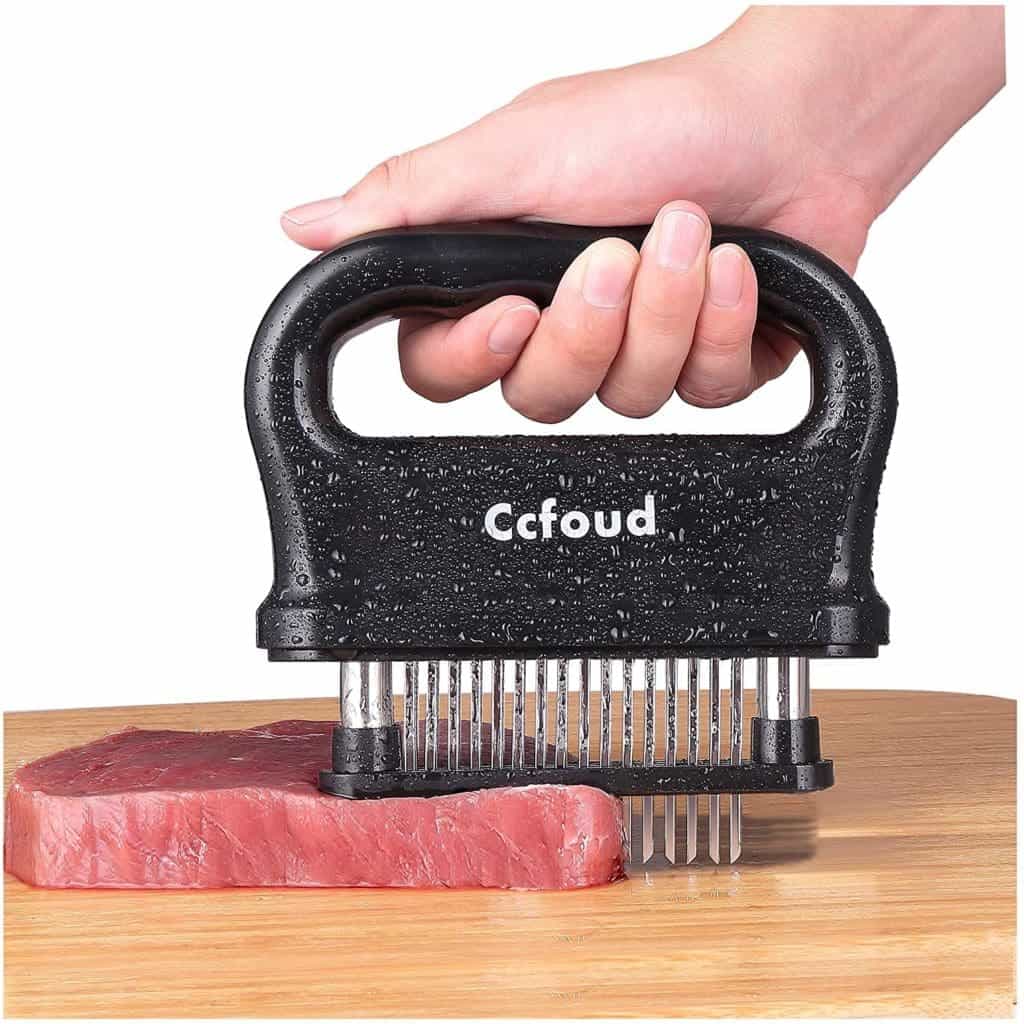 Start with the best meat tenderizer tool. There are all kinds of options out there that you can use, but usually, you will want to use a manual meat tenderizer (also known as a meat mallet). 
Meat tenderizers can be made out of metal or wood. Metal tenderizers are heavier, which will give you a bit more control.
How to Use Meat Tenderizer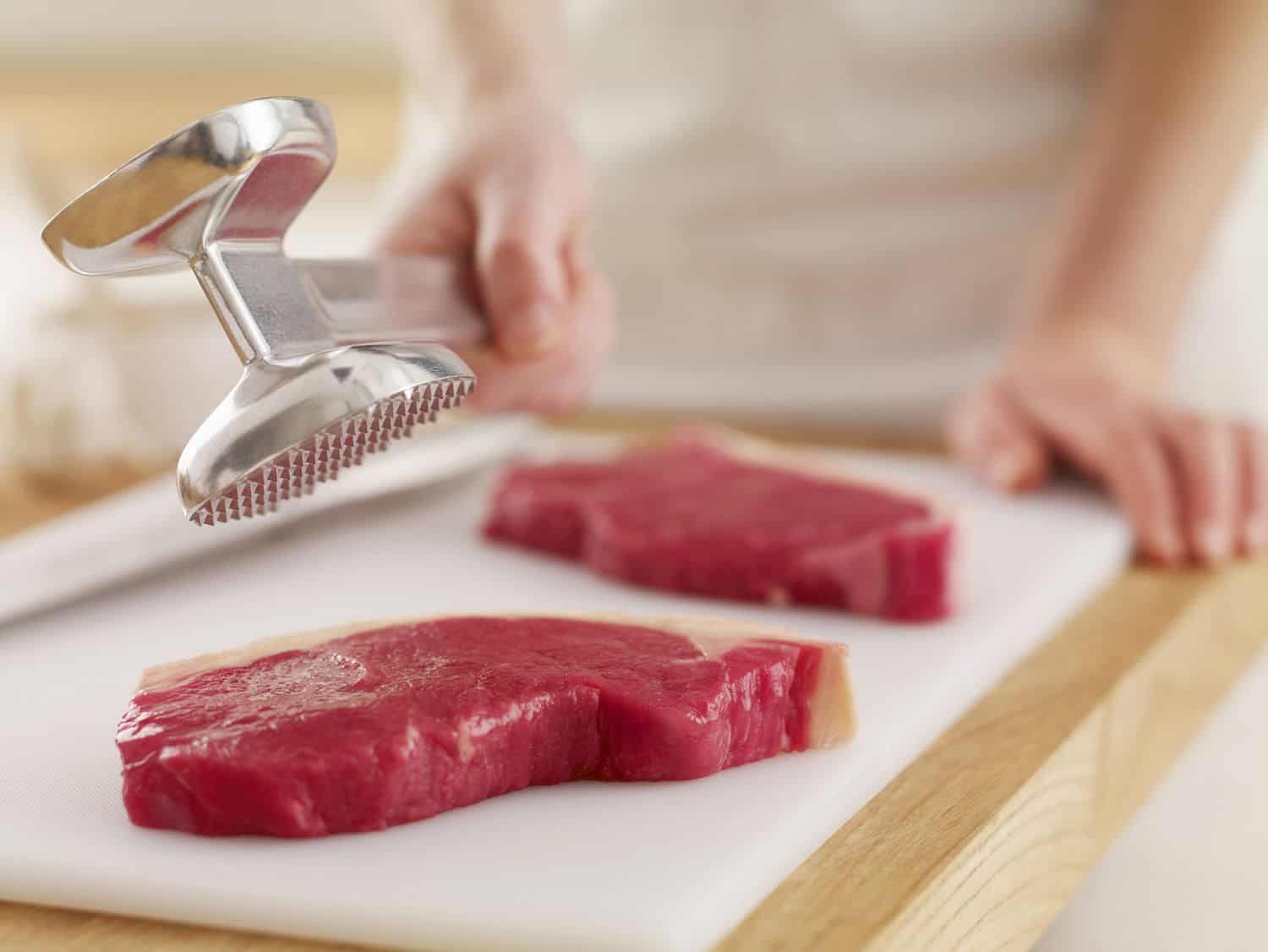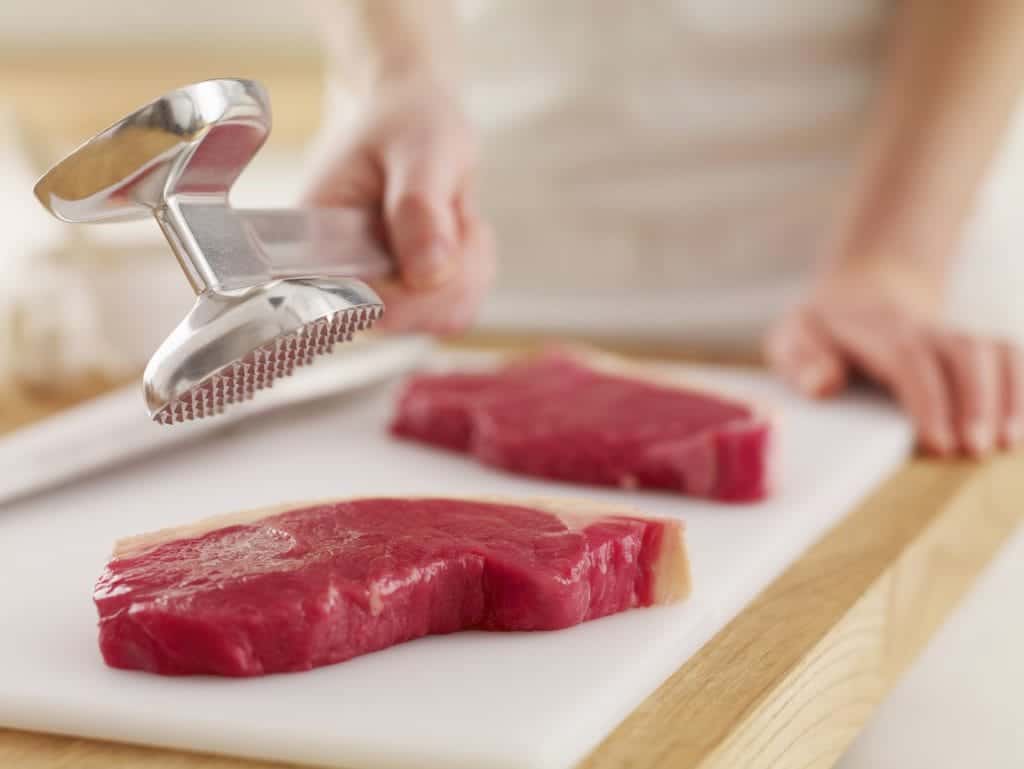 Start with a clean cutting board (ideally one that is much larger than the meat you need to tenderize - this can help prevent messes). Cover the meat with a layer of plastic wrap to prevent juices from flying everywhere as you use your meat tenderiser.
Then, use your mallet tenderizer to pound both sides of the meat. This will flatten it out, helping to release any toughness and make it more palatable for cooking. 
Ideally, you should follow up your tenderizing with some marinades which will help to infuse flavor and make the meat softer and easier to chew and use in your cooking.
Some good marinade ideas? Pineapple juice, red wine, and lime juice are all great options for filet mignon, stir fries, flank steak, and any other cut of meat. However, you can also use simple ingredients like sea salt, baking soda, and meat tenderizer powder to help loosen up tough muscle fibers and meat fibers, too. Many of these ways to tenderize also add a ton of flavor as they tenderize meat!
Marinate your meat for a couple of hours (or overnight). The tougher the cut of meat is, the longer it needs to marinate (and of course, the more work you may need to put in to tenderize the meat with your tenderizer tool, too).
Other Methods of Tenderizing Meat
If you don't have a meat tenderizer, don't worry. These tools aren't expensive, so it's worth investing in one, but if you find yourself without a tenderizer and still want to get the most of a tough cut of meat, consider using the end of a two-liter soda bottle (or even use a fork's tines to poke holes in a particularly chewy cut). 
You can also use something like a powdered meat tenderizers, salt, and baking soda to tenderize your meat. Even pineapple juice, with its high bromelain concentration, can loosen up tough meat fibers just as goo das a meat mallet, in many cases. 
Whichever option you use, tenderizing meat is an essential skill that every home cook should be aware of. You'll be enjoying a delicious home-cooked steak in no time (with no lingering jaw pain from tough, rough cuts of meat afterward, we might add).