Who said brownies had to always be unhealthy? With this magical 3 ingredient recipe, you will be stunned to discover how easy it is to satisfy all your chocolate cravings without any refined sugar.
The Easiest Sweet Potato Brownie Recipe
I am a chocoholic, that's for sure. That makes me a big fan of brownies. Sadly, all the brownies out there are usually loaded with sugar and are way too sweet. Being a dark chocolate lover and wanting to manage my sugar intake, I knew there had to be another way.
So often, I'd see these dessert recipes on Instagram and wonder - do these really taste that great? I tried a bunch, some awesome, some..not so much. But, these all gave me ideas on how to make my own dessert recipe hack!
With my love of chocolate, I figured out the perfect recipe. I always have leftover sweet potatoes, dark chocolate chips, and nuts on hand. With a little baking magic, I created fudgy sweet potato brownies that would completely fool you. Seriously, no one ever guesses that these are flourless brownies!
Also, these are great for everyone. Why? They are vegan, dairy free, and gluten free. If there are any nut allergies, the nuts are very easy to take out of this recipe too. This all makes these 3 ingredient brownies one of the greatest desserts to bring to any party.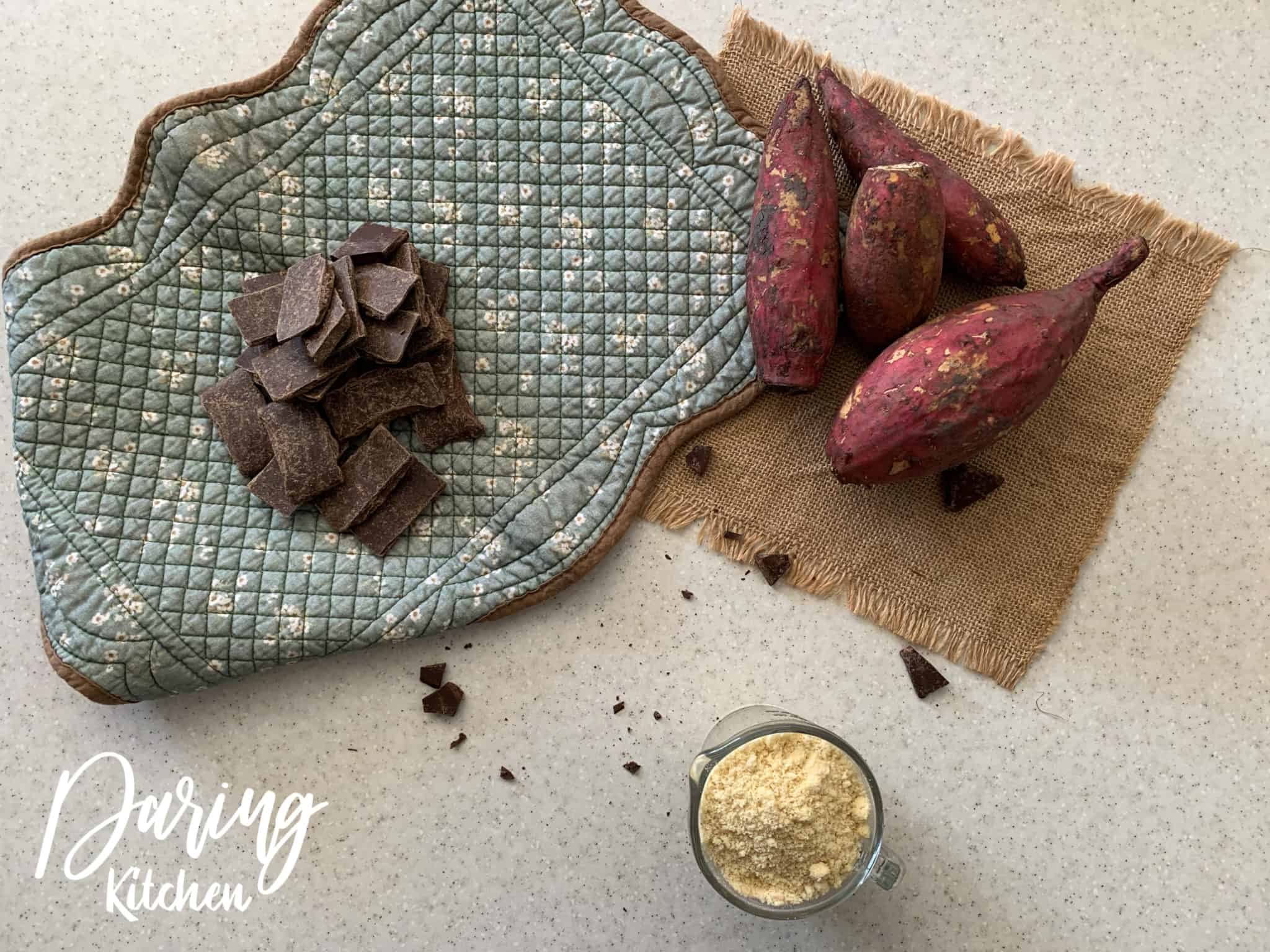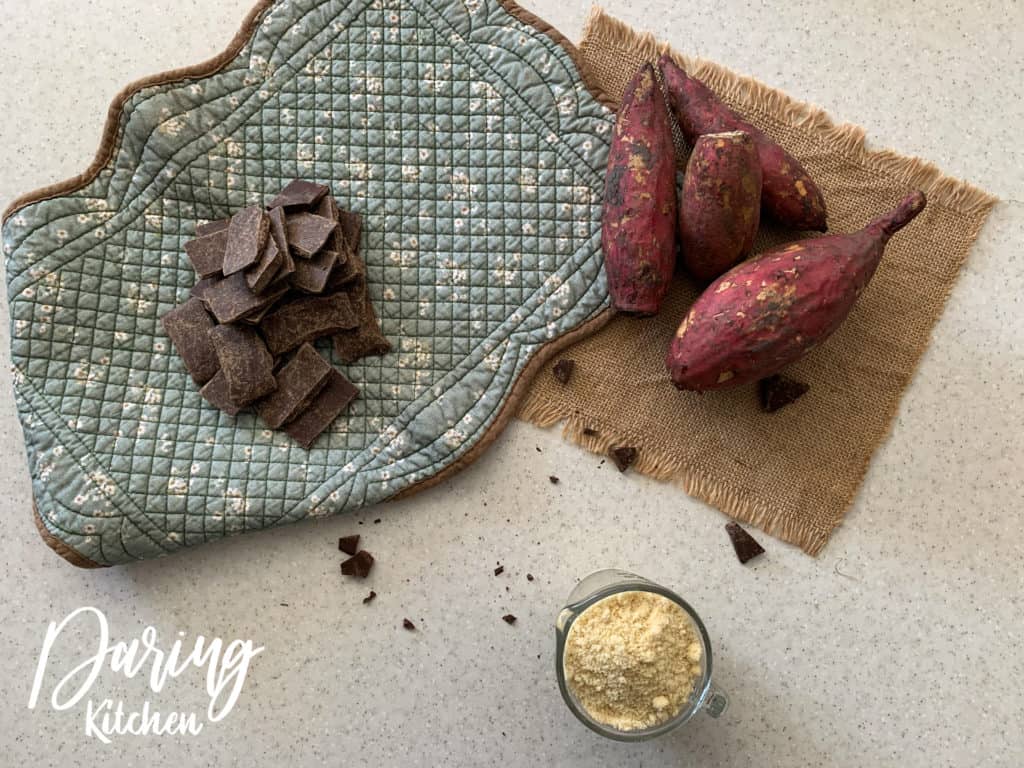 What are the 3 Ingredients?
So, what makes these vegan, gluten-free brownies so simple and great are just 3 ingredients - that's it. I am not kidding around here. Of course, you are free to add in extra things you like. But you only need 3 core things to make amazing fudgy brownies.
Sweet Potato - yes, that is the main secret ingredient. While many love to use avocado in their brownie batter, I prefer sweet potatoes. They lend an awesome texture and natural sweetness, making these chocolate brownies different from any others I've tried. Some folks love to use pumpkin puree instead, but I find that the flavor is a little too bold.
Dark Chocolate - You can use any kind of dark chocolate you want. I prefer to use at least 70%. I try to avoid chocolates with added sugars, so I usually seek out bars with cocoa butter and/or coconut sugar. Unsweetened cocoa powder can also work, but remember you need a little sweetness, too. If you go this route, I suggest adding in some maple syrup or honey. You can also add chocolate chips if you like!
Crushed Almonds - This gives that classic bite to nutty chocolate brownies I loved as a kid. You can also use walnuts if you like. Sometimes, I add in a little nut butter (almond butter, cashew butter, or sunflower seed butter work great!) to boost the nutty flavor and density of the brownies. Of course, you can omit these if you have a nut allergy.
That's all the ingredients - I swear! There's a lot of flexibility in this recipe, too, which I love. If you prefer moister cake-like brownies, add a little coconut oil for a boost of healthy fats. Or, maybe you like more traditional brownies that are dense and fudgy...Adding a nut butter you love is never a bad idea. The best part is all the ways to make these delicious brownies keep them dairy-free!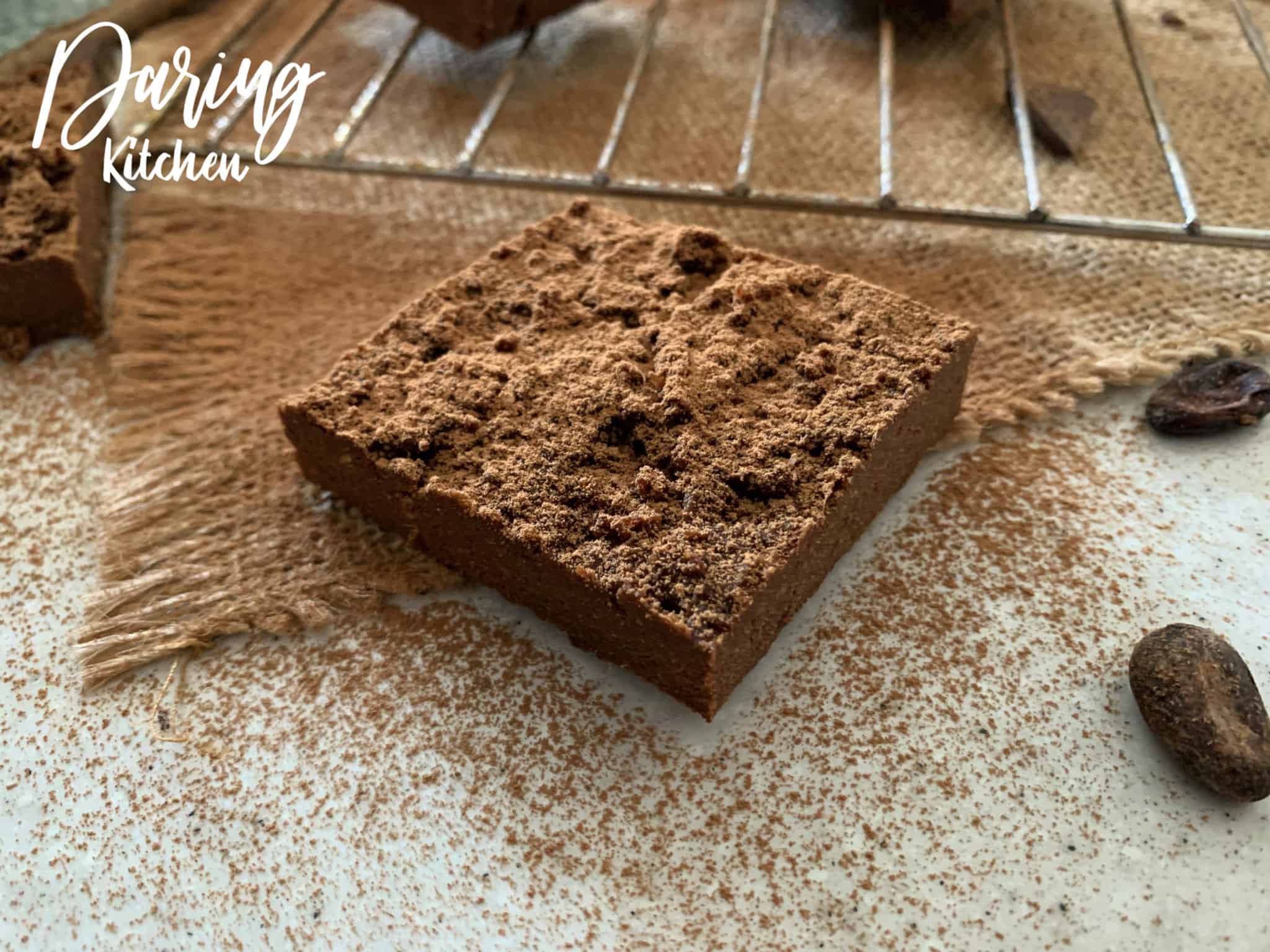 How to Serve Your 3 Ingredient Brownies
While these brownies taste awesome alone, I always love to doll them up for an epic dessert treat. Here are the ways I spruce them up! (all of the ways are vegan, dairy-free, and gluten-free as well!)
Vegan Brownie Sundae - Top a brownie with your favorite ice cream, coconut whipped cream, extra nuts, and chocolate chips. I adore these brownies with my peanut butter nice cream.
Nut Butter Brownie Delight - Add a hefty drizzle of your favorite nut butter on top of your brownies before or after baking. This adds a nice nutty bite to each brownie. I love using almond butter or peanut butter.
Pan Fried Banana Topped Brownies - Caramelized bananas with fudgy brownies are the ultimate treat. Add some coconut whipped cream on top with a sprinkle of cinnamon or cacao powder. Now, that's a way to feel like you're in heaven!
Wow, I am craving these brownies again, just thinking of all the ways to enjoy them. Their rich chocolate flavor is just so unbeatable.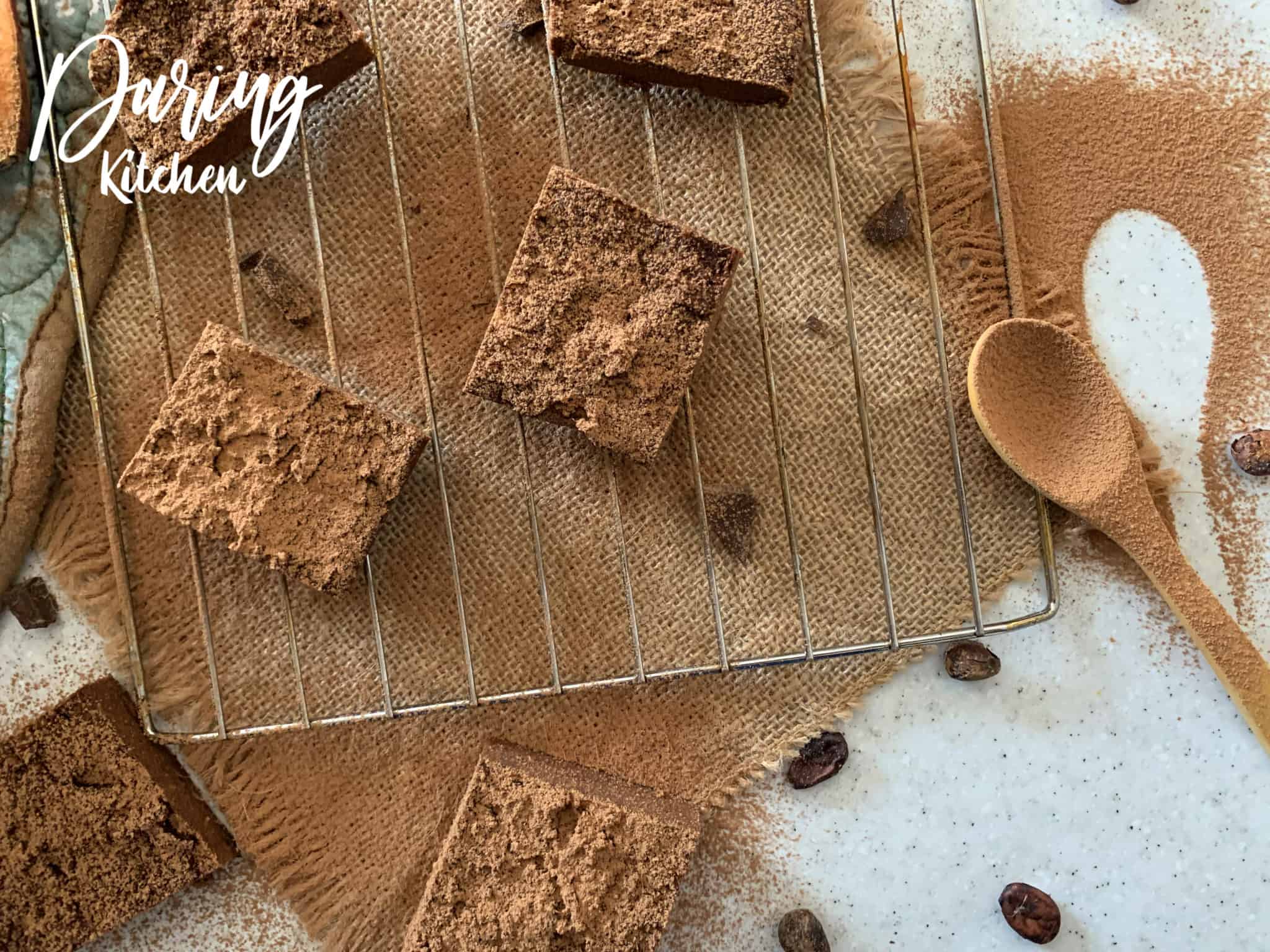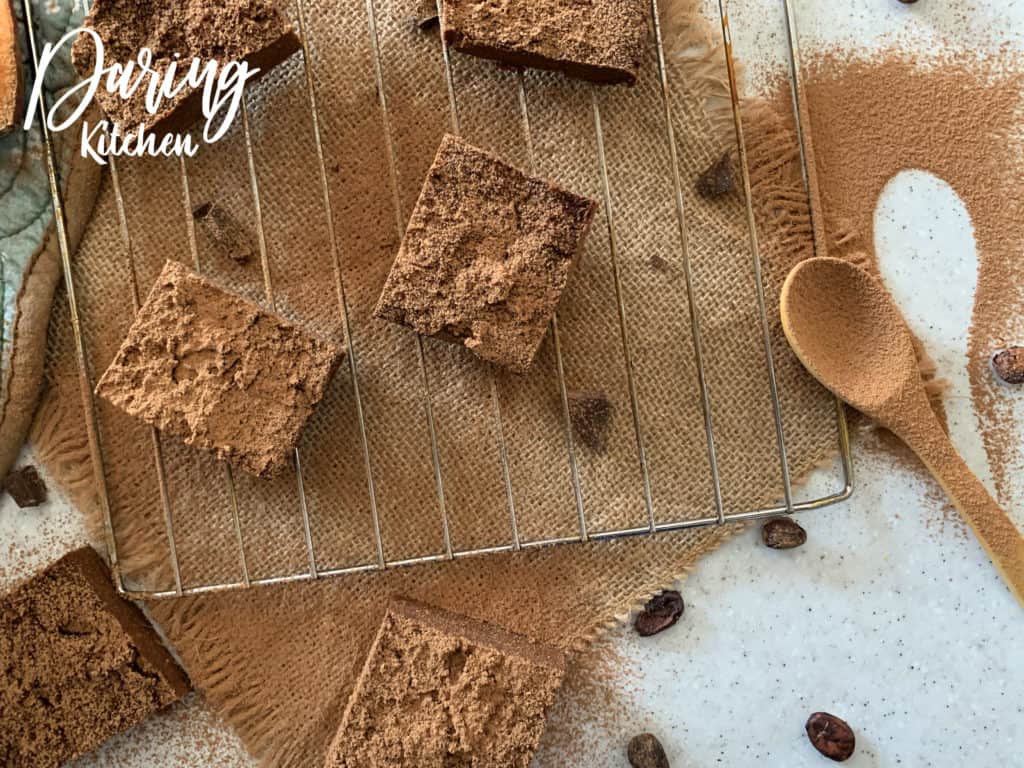 How to Make 3 Ingredient Brownies
Ok, I'll stop chatting about these 3 ingredient sweet potato brownies and get to how to make them! As you can imagine, the method is very simple.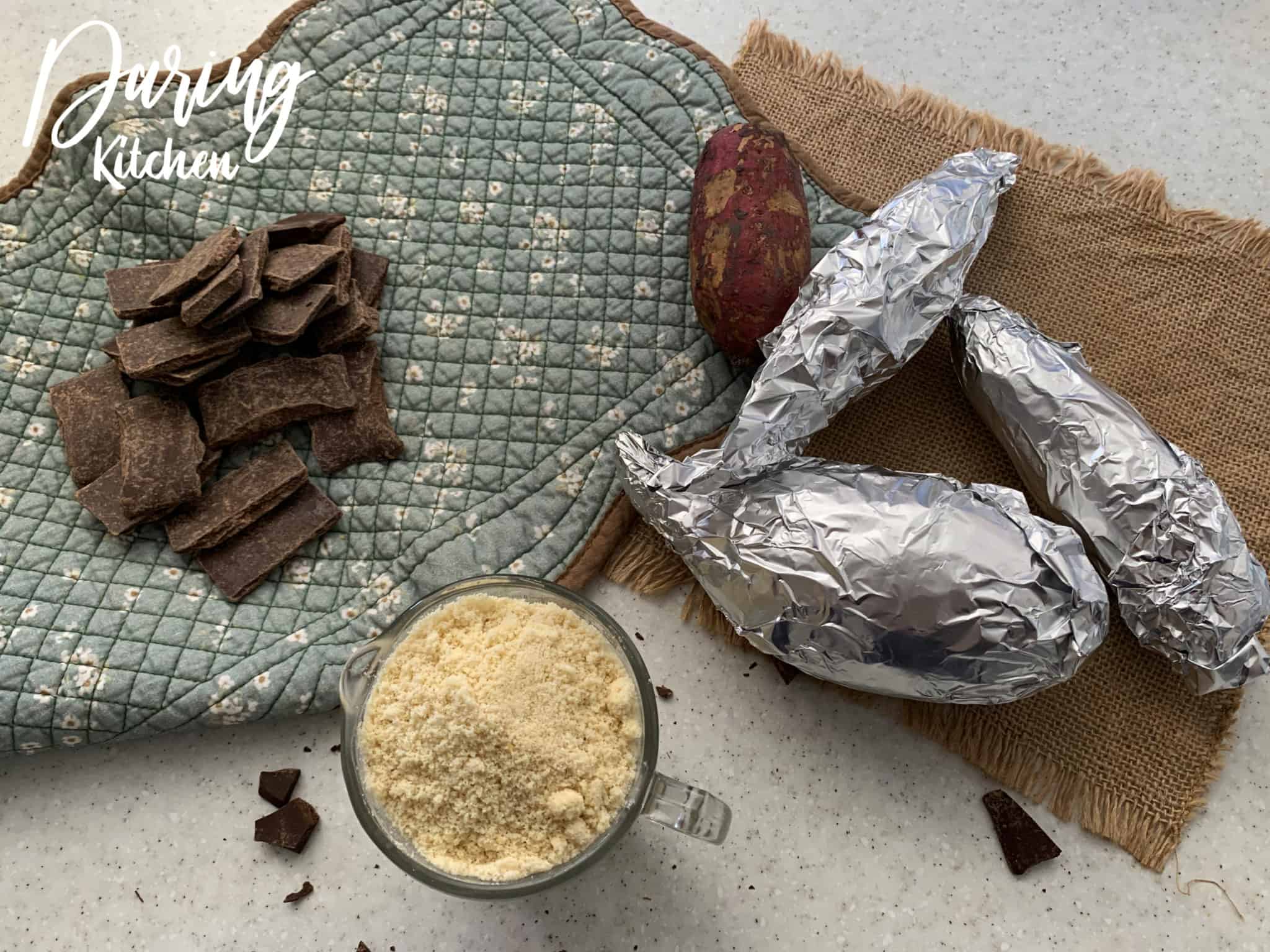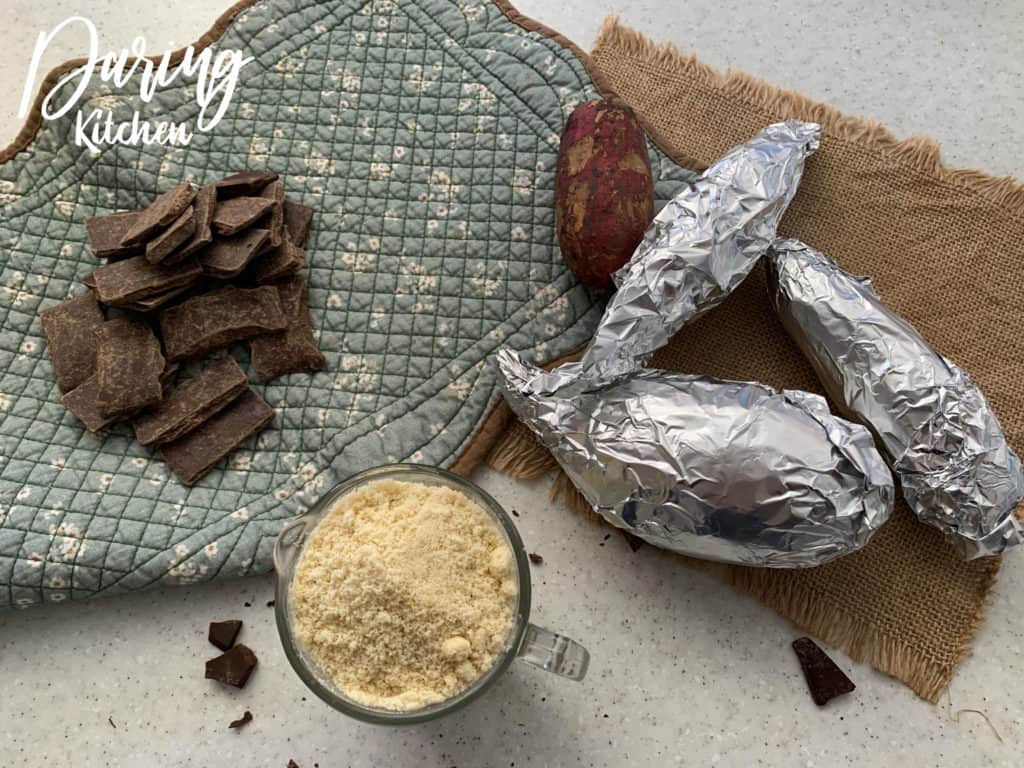 First, preheat your oven to 430 degrees Fahrenheit. Prick your sweet potatoes with a fork. Then, wrap each of them in aluminum foil. Place them on a baking sheet and put them in the oven. They'll need around 40 minutes to bake or until the sweet potato flesh is soft.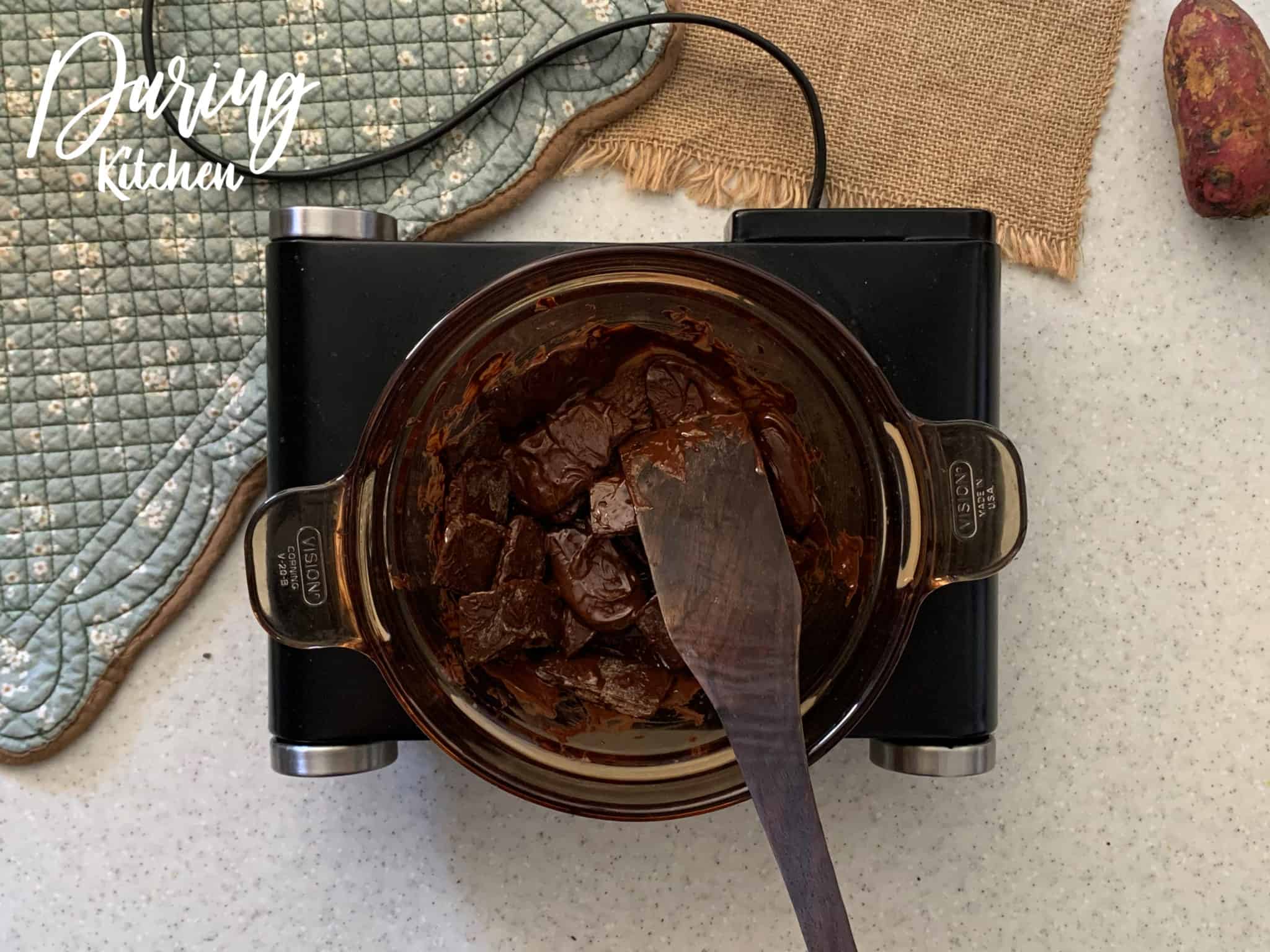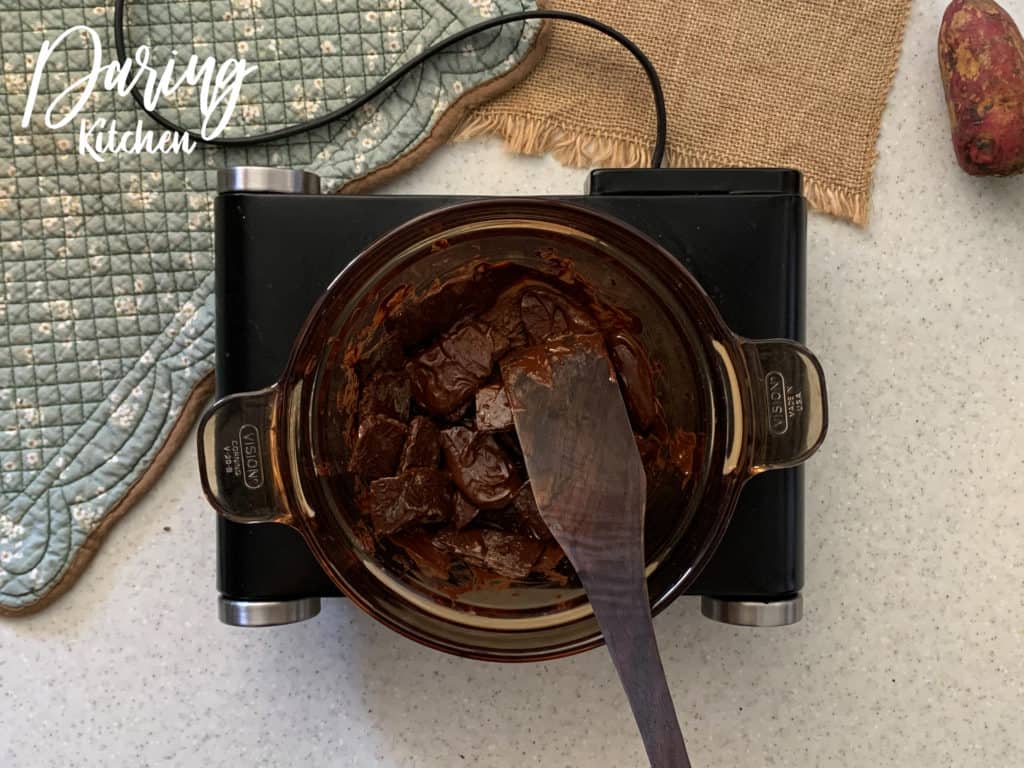 While your potatoes bake, melt your chocolate. You can do this in the microwave or on the stove. I prefer the old-fashioned way, by placing the chocolate in a bowl on top of a pan with water. This melts the chocolate slowly and doesn't burn it.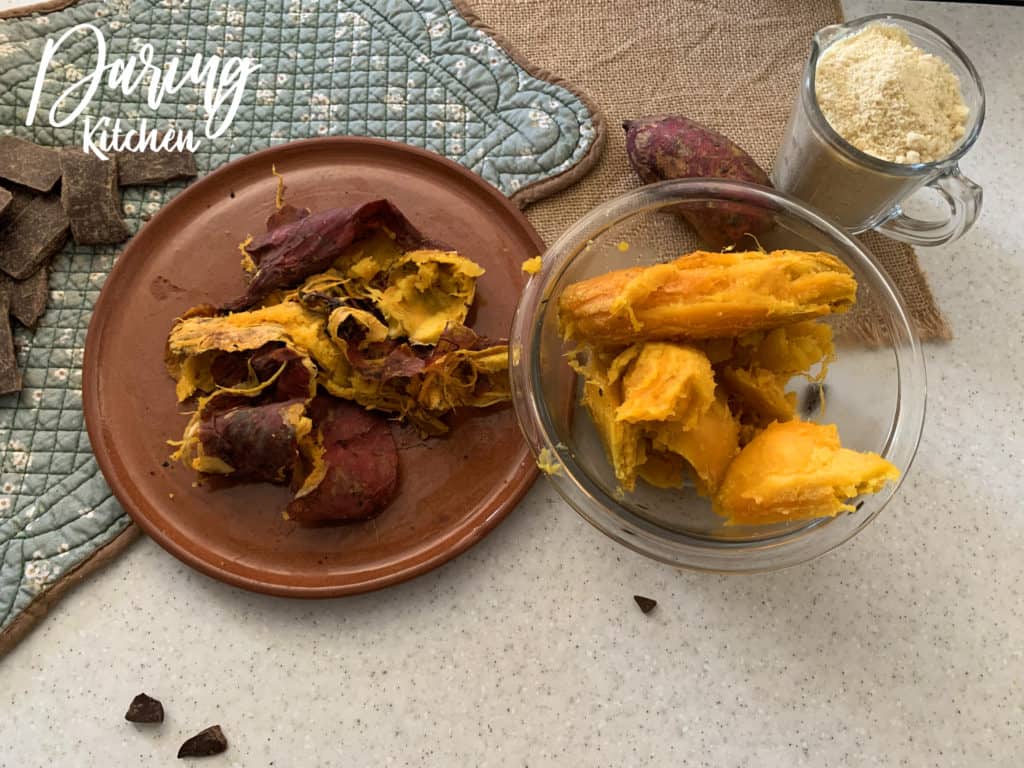 When your potatoes are done, remove them from the oven and remove the aluminum foil. Allow them to cool until it's easy to peel their skins. Then, scoop the sweet potato flesh into a large mixing bowl.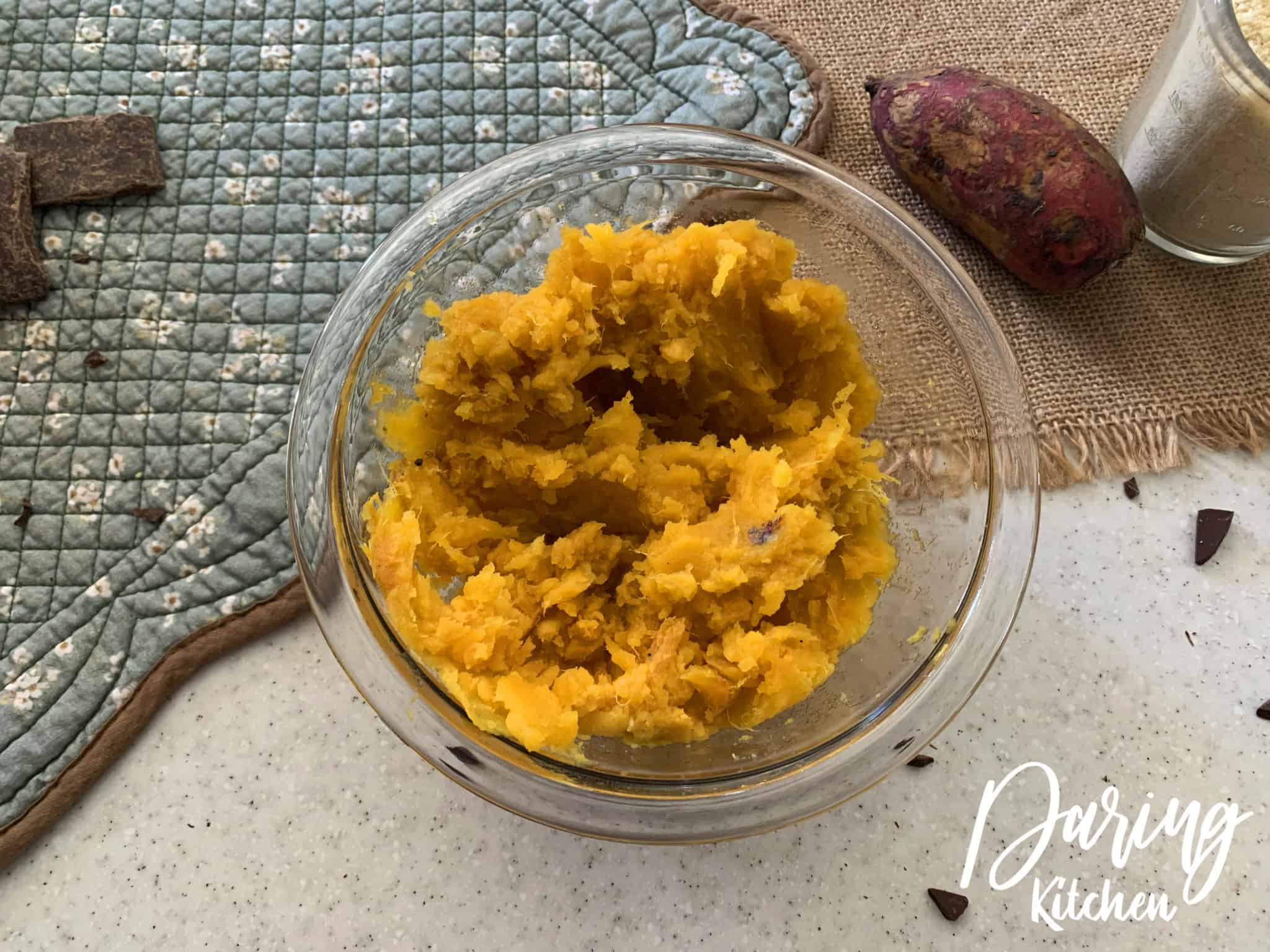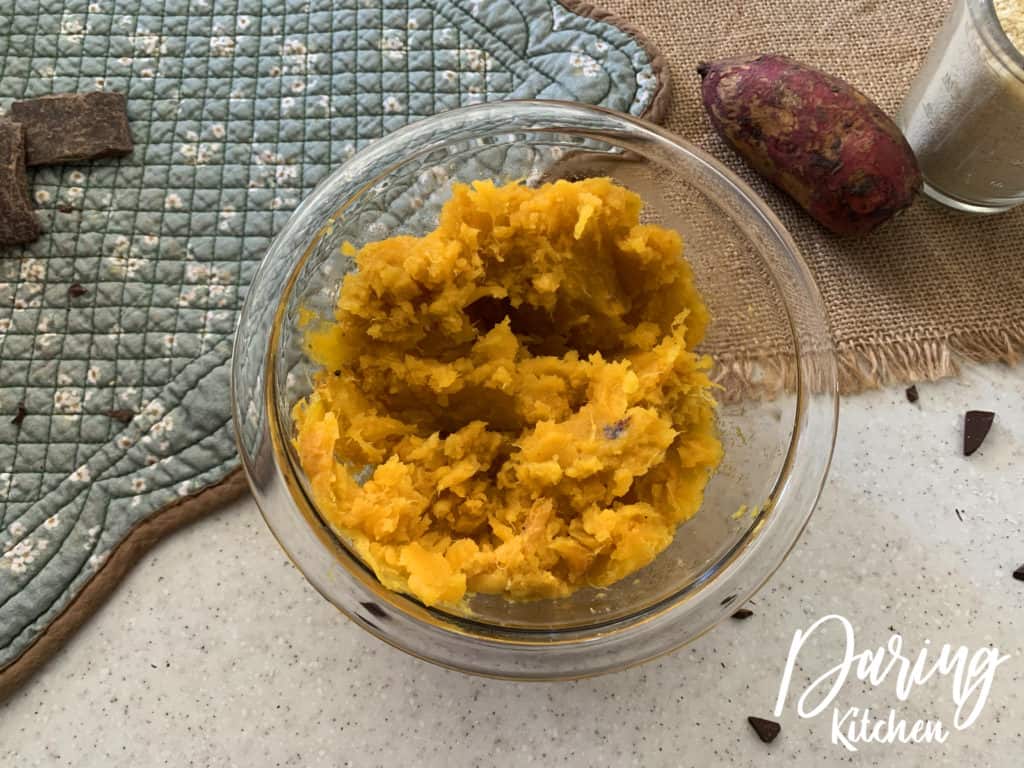 Mash the sweet potatoes so that it's more of a homogeneous mixture.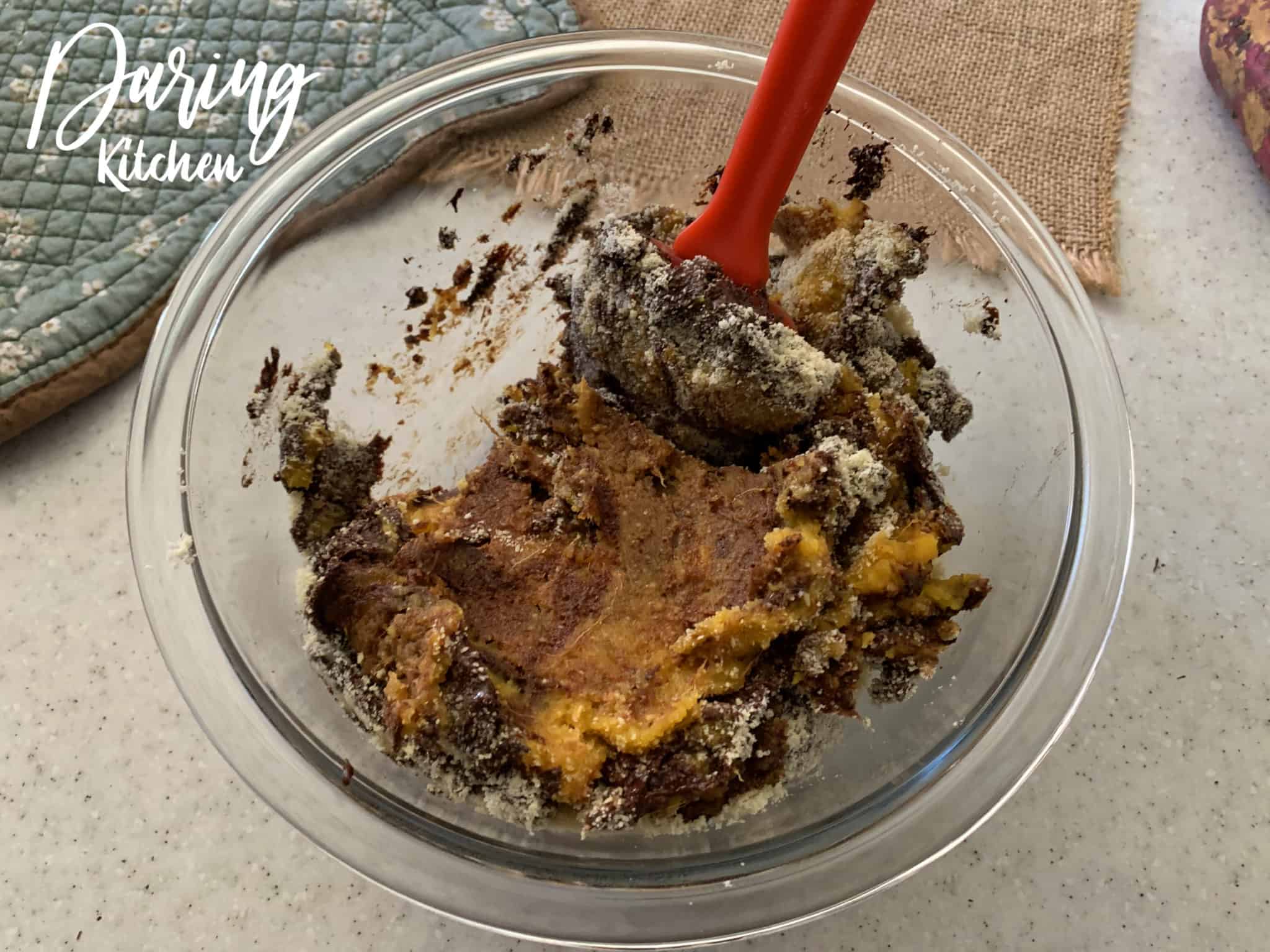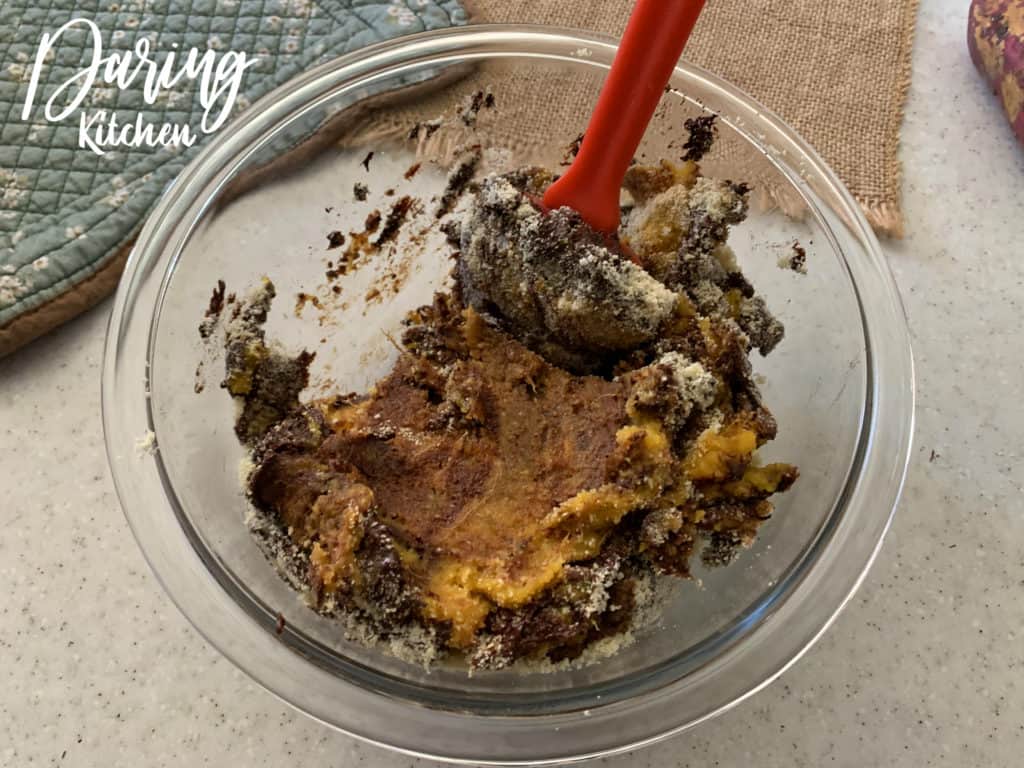 In the same large mixing bowl, add your melted dark chocolate and crushed almonds. Mix so that everything is evenly incorporated.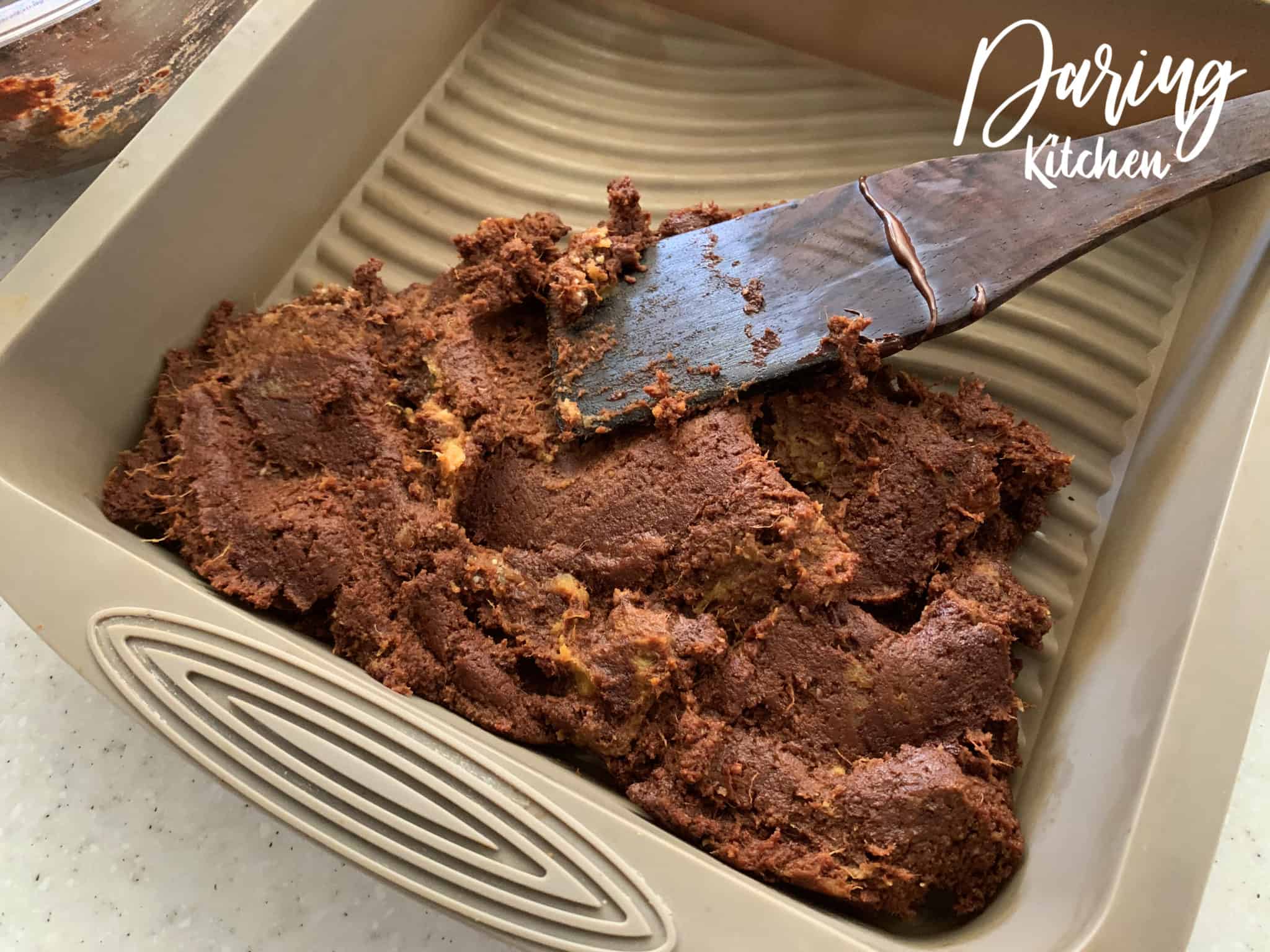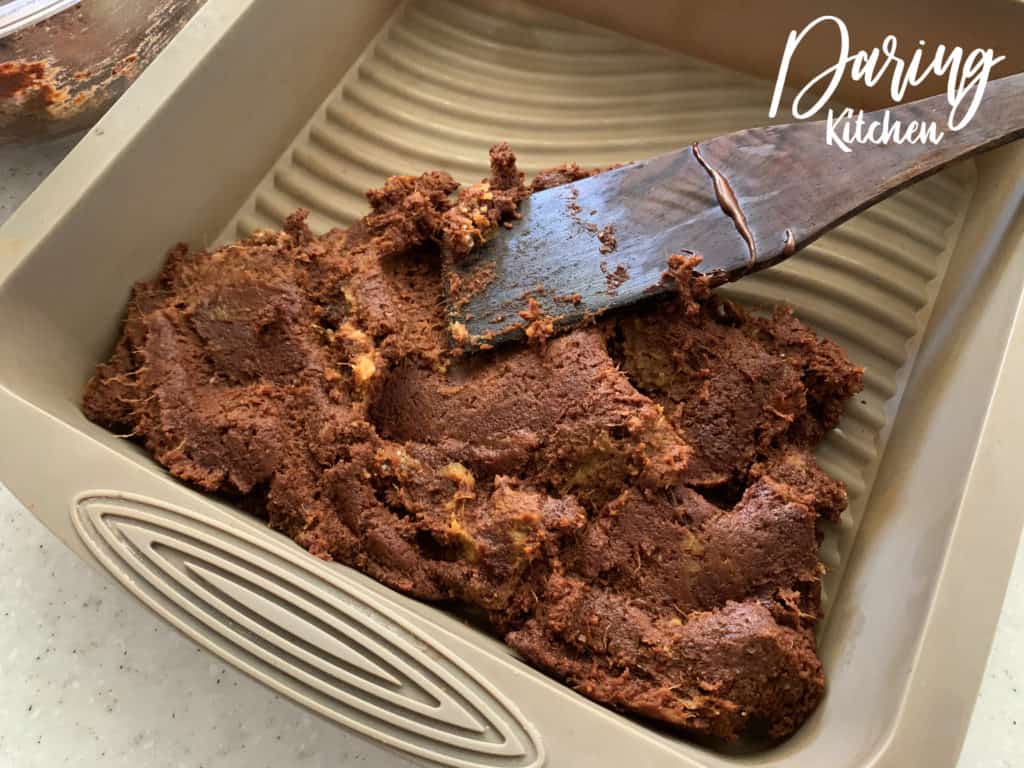 Pour your brownie mixture into your baking dish of choice. Since you are not baking these brownies, you don't need to grease your pan. Put the brownies in the fridge for at least an hour.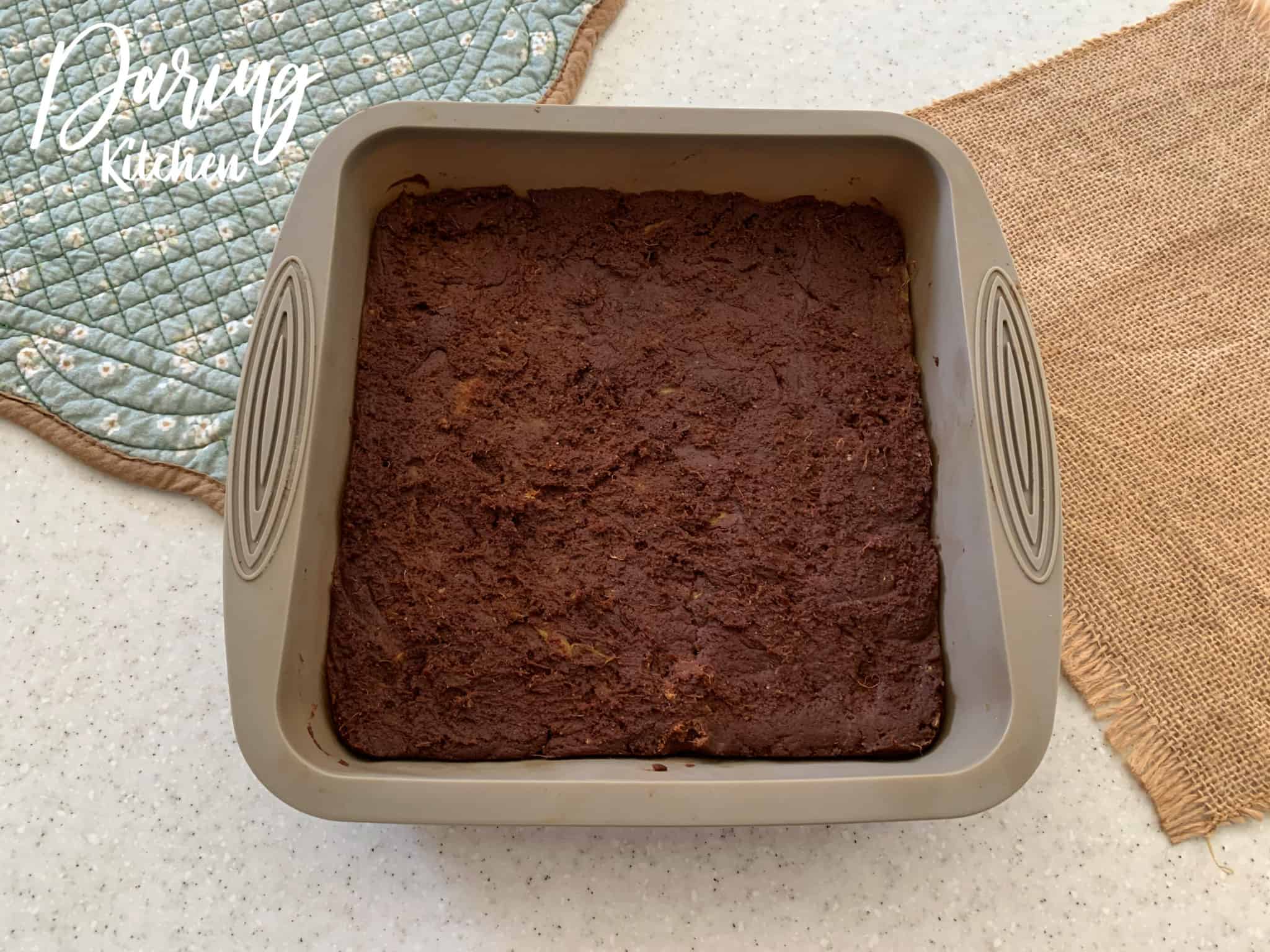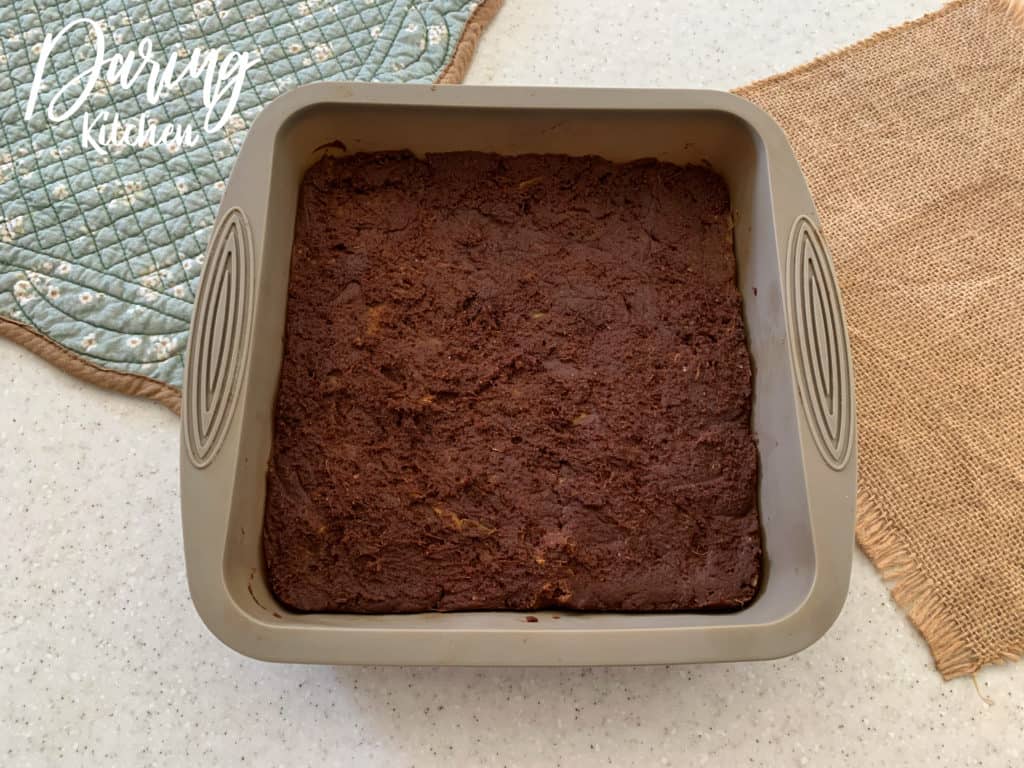 Once the brownies are set, you can dig in! Serve them up however you like.
Let me know what you think of these brownies! They're one of my all-time favorite desserts, and I hope they'll be yours too!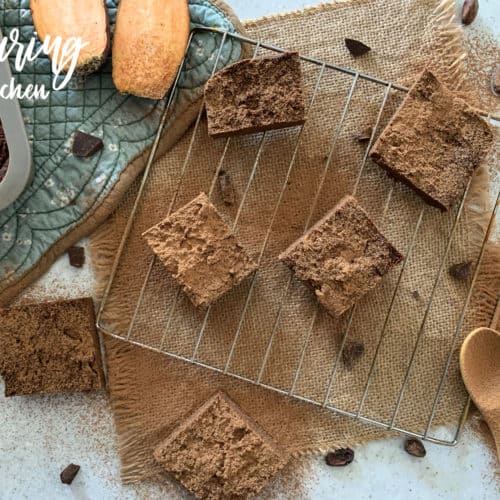 3 Ingredients Brownies
A refined sugar free and 100 percent delicious brownie recipe that everyone can enjoy!
Print
Pin
Rate
Ingredients
11

oz

Sweet Potatoes

4.4

oz

Dark Chocolate

1

cup

Crushed Almonds
Instructions
Wrap in Aluminum Foil the Sweet Potatoes.

Bake the Potatoes 430F for 40 min.

Add melted chocolate and crushed almonds and mix together.

Set in the Fridge for 1-2 hours.