Broths are essential to making soups, sauces, and other dishes. The savory taste of broth makes every dish more flavorful. Therefore, when beef broth is one of the listed ingredients in the recipe, it's a necessary addition.
But what can you do if you realized, suddenly, that you don't have broth on hand? You no longer have time to go to the store, and you need to prepare a meal ASAP. Don't worry. Using a beef broth substitute is the answer.
What is Beef Broth?
Beef broth is a flavorful liquid made from beef meat and bones simmered in water. Vegetables and spices also add flavor, which help it achieve its desired taste. The ingredients are simmered together for hours.
If you are using meat for another recipe, you can remove it from the broth after about an hour. Leaving meat in simmering broth for long periods can make it more firm, thus less ideal for eating.
However, when it comes to the beef bones, you can leave it to simmer for up to 24 hours. This will ensure a delectable taste, since bones provide rich flavor.
Beef Broth Substitutes to Try
Beef Stock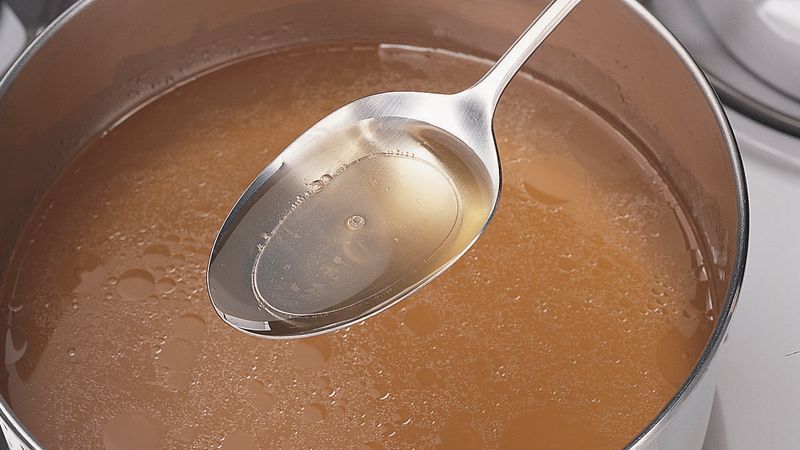 People can mix up beef broth and beef stock. To make sure that you are using the right one, it's best to learn the difference between a stock and a broth.
With that said, you can use beef stock as a beef broth substitute. Since stock is thinner and contains fewer flavors than a beef broth, you'll need to make it into a broth by adding red wine, fresh herbs, and seasonings.
Then boil it and lower the heat to a simmer for 10 to 30 minutes. Strain the solid ingredients out and your beef-stock-turned-broth will be ready for use!
Once you make the stock thicker in this way, you can substitute your new stock to regular broth in equal parts, i.e. by using 1 cup of stock for 1 cup of broth required.
Beer or Wine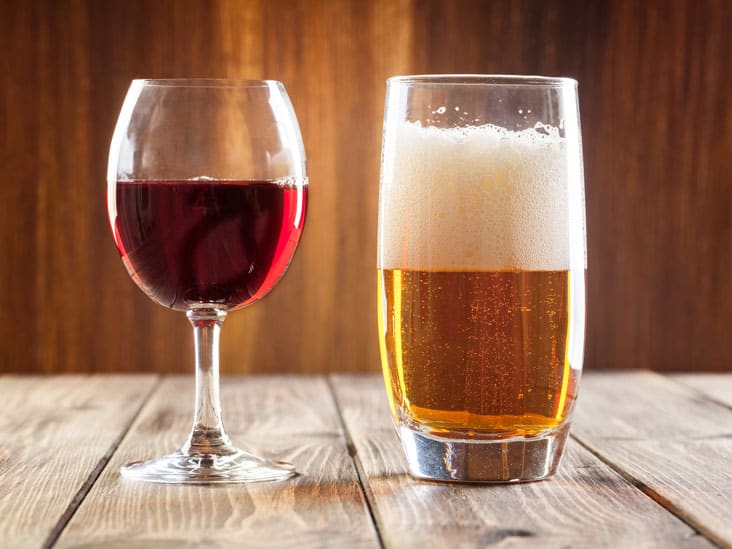 Generally, adding beer or wine to a recipe gives your dish a whole new flavor. Beer and wine are great as beef broth substitutes, too.
Stews, chilies, gravies, and braised meats all benefit from the flavors of wine and beer. However, there are a few aspects to consider when using this alternative. With every measurement of wine or beer, you'll need to add the same measure of water to dilute it.
Also, since alcohol is flammable, cook your dish thoroughly until all alcohol evaporates. Using a non-alcoholic beer is another option. Be mindful of the temperature of the heat throughout your cooking. After all, you don't want to set anything on fire, right?!
To use beer or wine instead of broth, add 1 cup of water for each cup of wine or beer. Then you can use this thinner liquid as an equal substitute to broth, i.e., 1 cup of diluted beer or wine per 1 cup of broth required.
Chicken Bouillon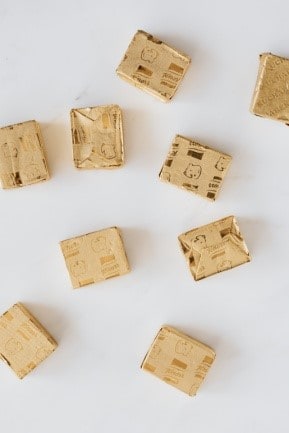 Surprising as it may sound, you can use chicken bouillon as a beef broth substitute. Though chicken and beef have different flavors, many people nonetheless use chicken bouillon as an alternative.
It's available in cubes, powder, and liquid form. Dilute cubes and powder in boiling water. Feel free to substitute the same amount of the diluted mixture as beef broth.
Worcestershire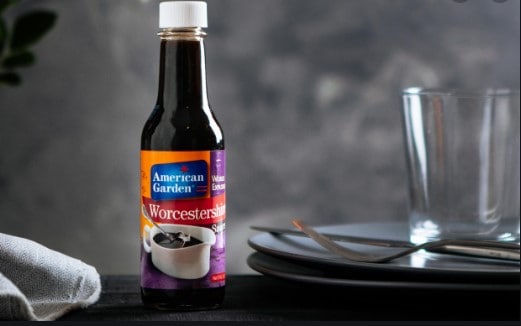 A vegetarian choice for beef broth substitute is Worcestershire sauce. It's known to be a great substitute for soy sauce too. Since Worcestershire normally has a vegetarian base, it's the replacement of choice for vegans.
It has a salty and umami taste that can help mimic a beef broth experience when added to casseroles and dishes. To use this substitute, mix 1 tbsp. of Worcestershire sauce with 1 cup of water or vegetable broth in order to mimic 1 cup of broth.
Mushroom Broth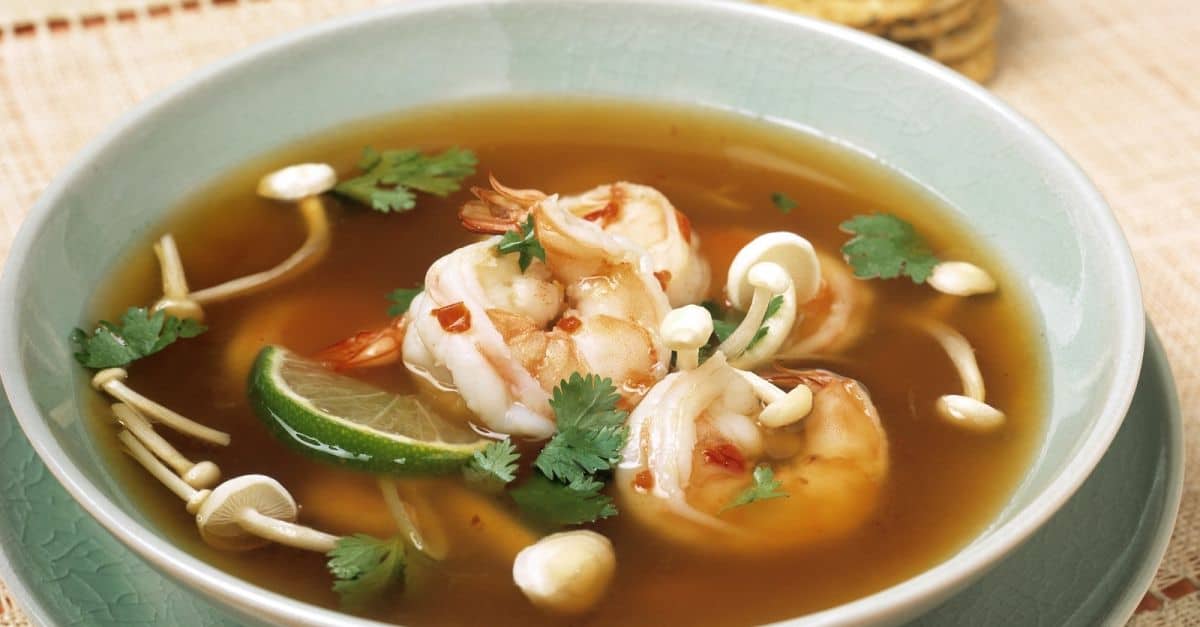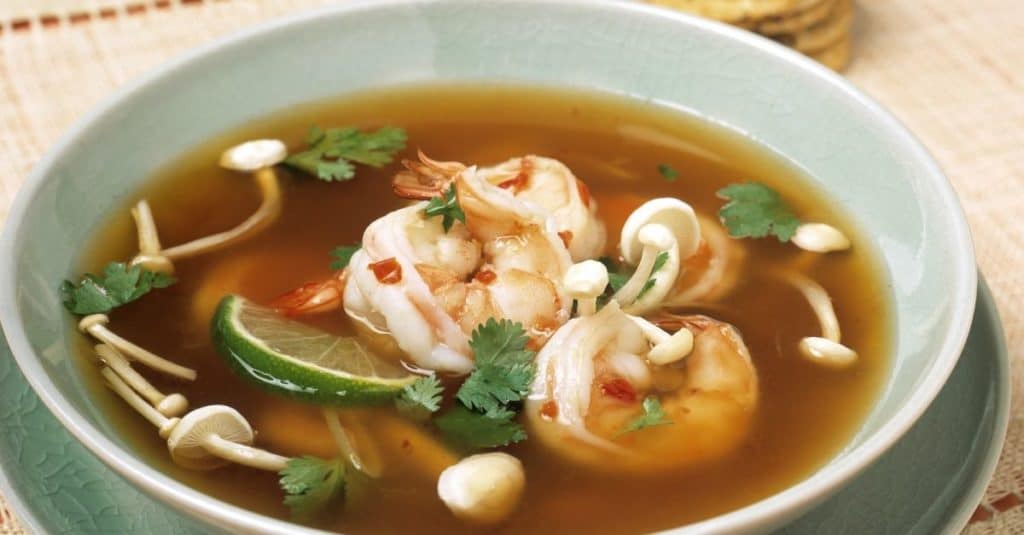 One of the handiest beef broth substitutes you can make at home is mushroom broth. This is also another great vegan alternative. Use a large stockpot and follow these simple steps:
Cut and lightly sauté 1 carrot, 1 yellow onion, and 1 cup of mushrooms in a tablespoon of vegetable oil.
Add a gallon of water, 4 peppercorns, 2 twigs of thyme, 2 sprigs of parsley, 2 bay leaves, and a dash of salt. Bring to a boil and simmer on reduced heat.
Check after an hour if your broth is done. The vegetables should be soft. You can also taste the stock to check the mushroom flavor. If yes, then your broth is ready!
Take the stockpot off the burner and strain the liquid to remove all solid ingredients.
You substitute mushroom broth to beef broth in equal parts.
Soy Sauce and Steak Sauce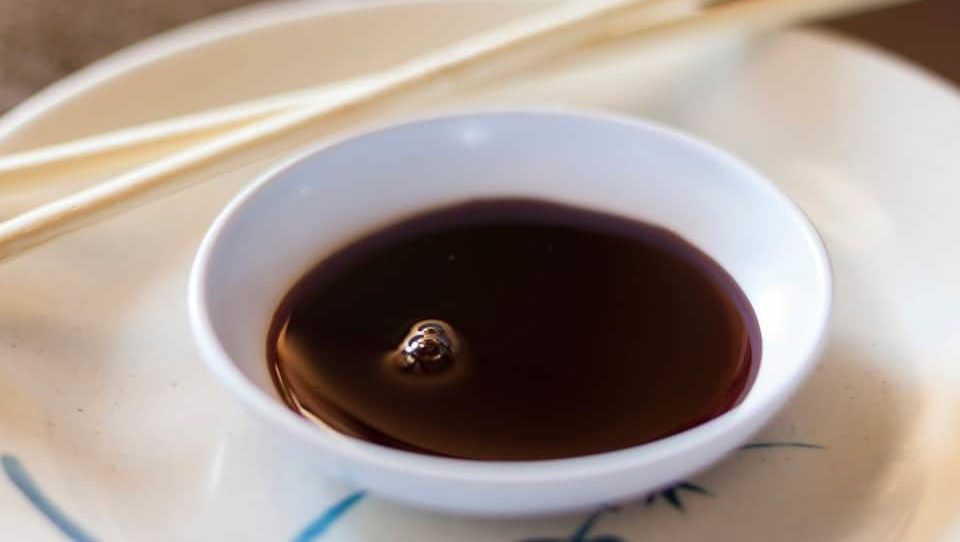 The combination of soy sauce and steak sauce provides a flavorful accent to your dish, just like beef broth does. Hence, it makes a wonderful beef broth substitute.
This alternative is also very easy to make. All you need to do is mix 1 teaspoon of soy sauce and 1 teaspoon of steak sauce with 1 cup of water as a substitute for 1 cup of beef broth.
If you can't find any steak sauce in your pantry, don't worry. Instead of steak sauce, add spices such as garlic, parsley and bay leaves to your soy sauce.
However, make sure that you add these in moderation, since adding too much or too little can greatly affect the taste of this beef broth substitute.
Vegetable Broth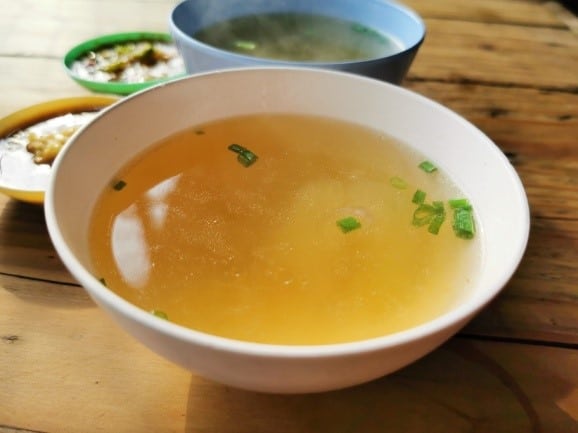 Many people use vegetable broth as an alternative to meat stock. To make vegetable broth, you can add all flavorful veggies, such as like carrots, mushrooms, celery, etc.
You can also add different seasonings and spices to make the flavor even richer. Some people use pepper, thyme, bay leaf, and parsley, among other spices. Adding a little bit of red wine and soy sauce can further improve the taste. You can use 1 cup of vegetable broth in place of 1 cup of beef broth.
Conclusion
It's important to add all the ingredients noted in your recipe, since a missing flavor can alter the taste of your dish dramatically. For this reason, you need to have substitutes ready, so you can cook the meal you want even if you're missing an ingredient.
Knowledge about beef broth substitutes is vital in the kitchen, since many dishes require it, from stews to casseroles and sauces to gravies. Simply check what's in your pantry and see if you can use what you have to create a substitute.
Hope this article helps make the perfect meal, using a variety of healthy meat broth alternatives.