Tuna salad is a delicious and versatile meal option. A filling dish that is packed with healthy ingredients - perfect on a sandwich, on a tuna melt, or simply eaten on its own!
But, as with any meat products, tuna has a lifespan. In this article, we're looking at how long tuna salad actually lasts.
Unfortunately, there's no simple, direct answer to this question. The fact is that the lifespan of tuna salad depends on several variables, including where you store it, freshness, preparation methods, types of containers, and more.
For this reason, we've divided our answers into different categories to see how long tuna salad lasts under certain circumstances: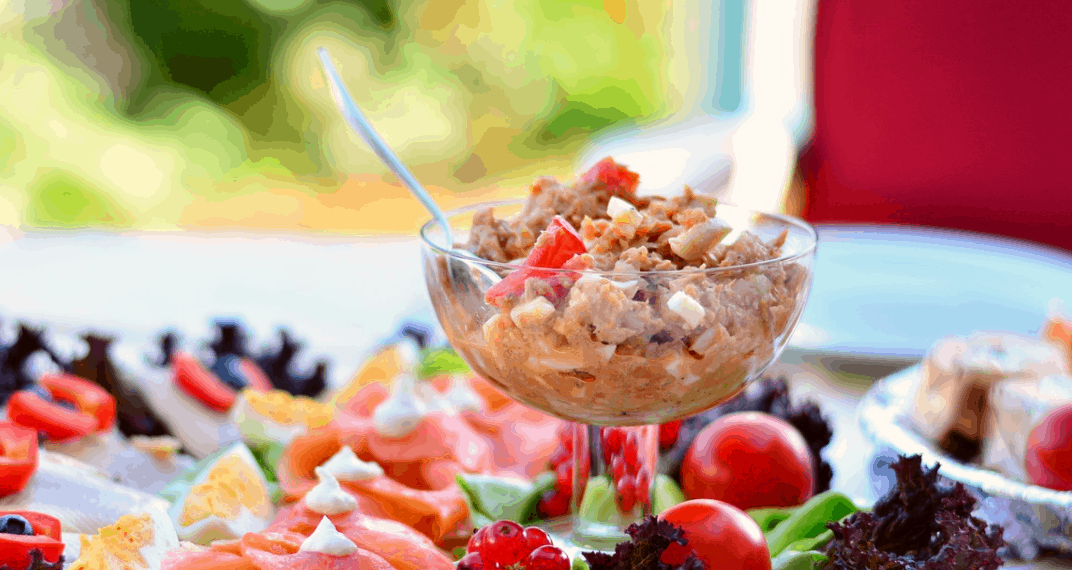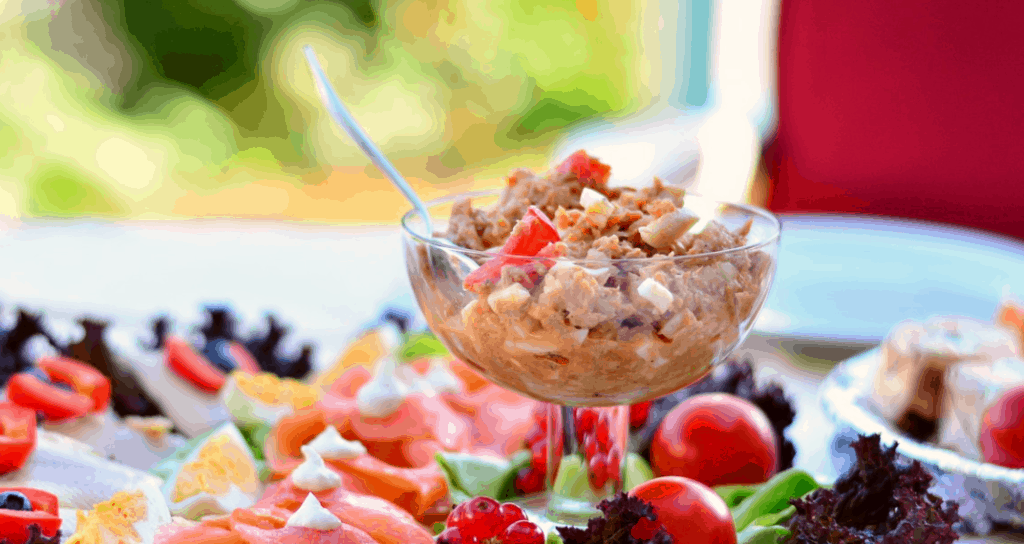 The Bottom Line
Let's start with the most important piece of information. If stored correctly, tuna salad should be good for about 3-5 days in the refrigerator.
Of course, this pre-supposes that you store your tuna salad correctly, which we'll cover next.
How Should I Store Tuna Salad?
Storing tuna salad properly is the key to giving it its 3-to-5 day lifespan.
First of all, be sure to keep the tuna salad in an airtight container.
Also try to keep it stored on its own, and not combined with any other foods. Primarily, this is just so the other foods don't take on the "fishy" taste of the tuna!
Store your tuna salad in your refrigerator at or below 40 degrees Fahrenheit. If you're worried about the tuna staying cold, then keep it inside your refrigerator, as opposed to on the door of the refrigerator.
The door regulates temperature poorly, and the salad might be frequently exposed to the outside temperatures (depending how often you open it).
Why You Should Store Tuna Salad At Or Below 40°F?
Tuna salad should always be stored at or below 40 degrees Fahrenheit, and there are critical reasons why. The primary reason is that bacteria thrives at temperatures above 40 degrees Fahrenheit. It mostly thrives at temperatures between 40-140.
Bacteria can grow fast, and can overwhelm your food in a matter of days (or hours!).
Be sure to check the temperature on your fridge. And this advice applies for almost any meats or fish!
How Long Can Tuna Salad Be Outside Of The Fridge?
As we mentioned, it's important to store tuna salad at temperatures below 40 degrees Fahrenheit (ie. in the fridge). But what if you accidentally leave it out for a few hours? Will it still be good?
Generally speaking, you don't want to leave food that can easily spoil (and this includes tuna salad) outside of the refrigerator for more than 2 hours. Any more than that, and you risk the growth of bacteria on your food. And this risk is further amplified the hotter the room you have left the tuna salad.
Simply put, don't do it. If your tuna salad has been sitting over 2 hours, you're best to toss it. Even if it hasn't gone bad, it may have dried out to a point where it would be gross to eat anyways.
How Do You Know If Tuna Salad Is Bad?
First, if your tuna salad has broken the above rules, then you can go ahead and throw it out!
The primary way to tell if tuna salad is bad, just as you would with any meat, is the odor. If your tuna smells a bit "off", then we wouldn't risk it. With meat and fish, it's usually not too hard to tell. If it doesn't smell like tuna should, then you shouldn't risk it.
Can You Freeze Tuna Salad?
Technically, yes. You can freeze tuna salad, and it won't necessarily harm the tuna salad, but it might affect its texture and integrity, resulting in a tuna salad that's not quite as pleasant to eat!
It largely depends on the moisture content in the tuna salad. The more moisture, the more moisture will freeze, which can "separate" from the tuna salad, causing a noticeable difference to the texture and feel when it thaws again.
This is a particular issue if you put a lot of mayo in the tuna salad. When mayo freezes, the moisture might "crack" apart from the mayo itself, compromising its overall texture.
So, while you technically can freeze tuna salad and it won't harm you, we definitely wouldn't recommend it.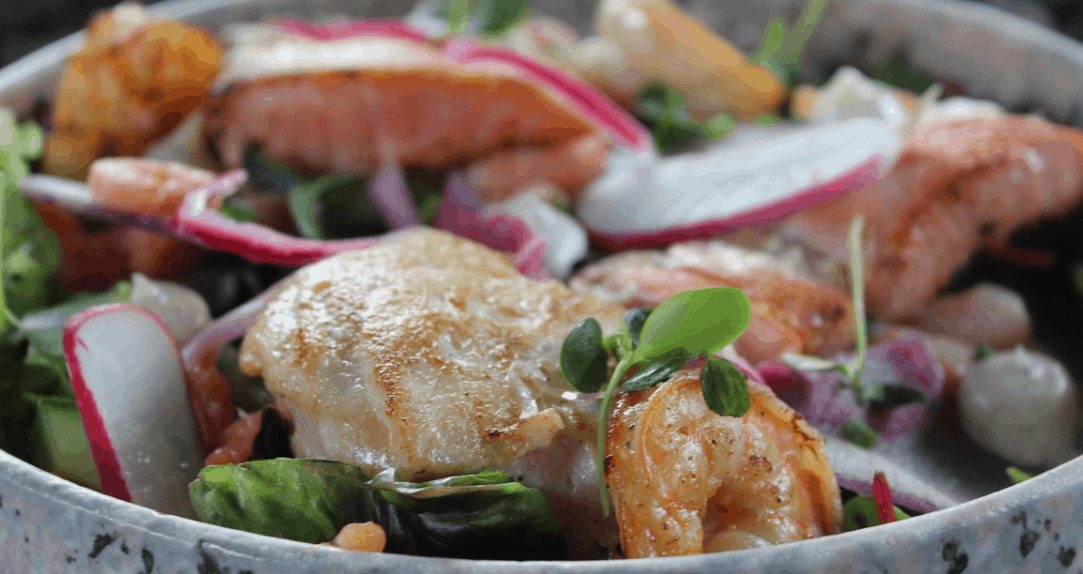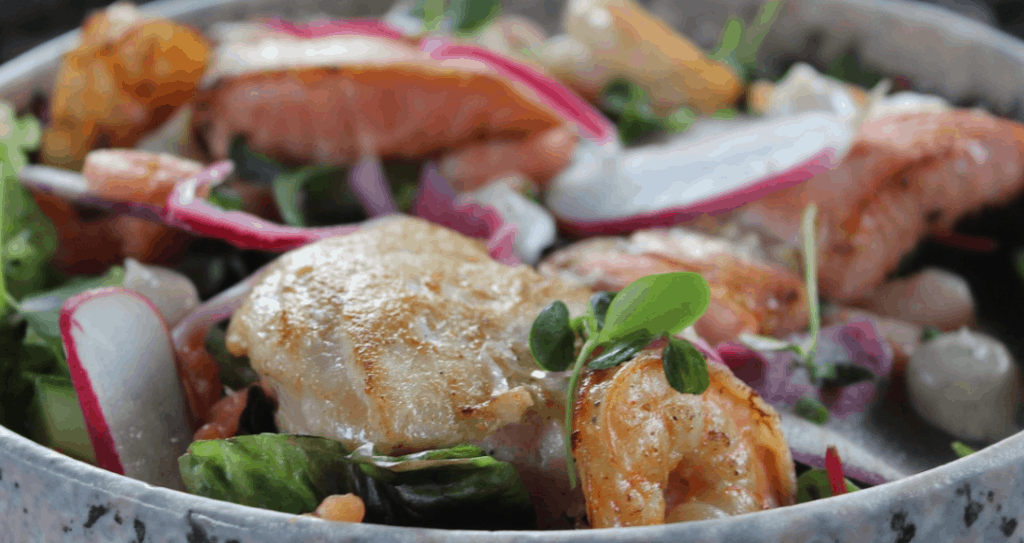 Putting it All Together
As a general rule, don't mess with tuna salad that has been in the fridge over 3-5 days! Always be sure to seal tightly, and refrigerate at under 40-degree Fahrenheit. And if your tuna salad looks or smells "off", don't risk it!
After all, few things are less appealing than spoiled tuna salad! And it's so easy to simply make more.
Conclusion
Thanks for reading through our guide to tuna salad! As you can see, the answer is relatively simple, but it does depend on the situation. Be sure to store all your food properly, not just tuna salad.
And if you find that your leftovers are getting a little difficult to keep track of, try marking them with dates as you put them in the fridge!