Some desserts (we're looking at you, pint of ice cream), you find yourself eating your way through so quickly, you hardly have time to realize what's happening.
A decadently rich, creamy dessert which fills your belly almost as quickly as it fills your soul. If you manage to finish your cheesecake without leaving any behind, give yourself a pat on the back.
For the rest of us, let's talk about what to do with that leftover cheesecake. How long does it last in the fridge? How should you store cheesecake? And what to do about cheesecake that has been sitting out for a little while? The answers to these most pressing questions will depend on what type of cheesecake you have and what exactly is in it. Let's find out!
What is Cheesecake?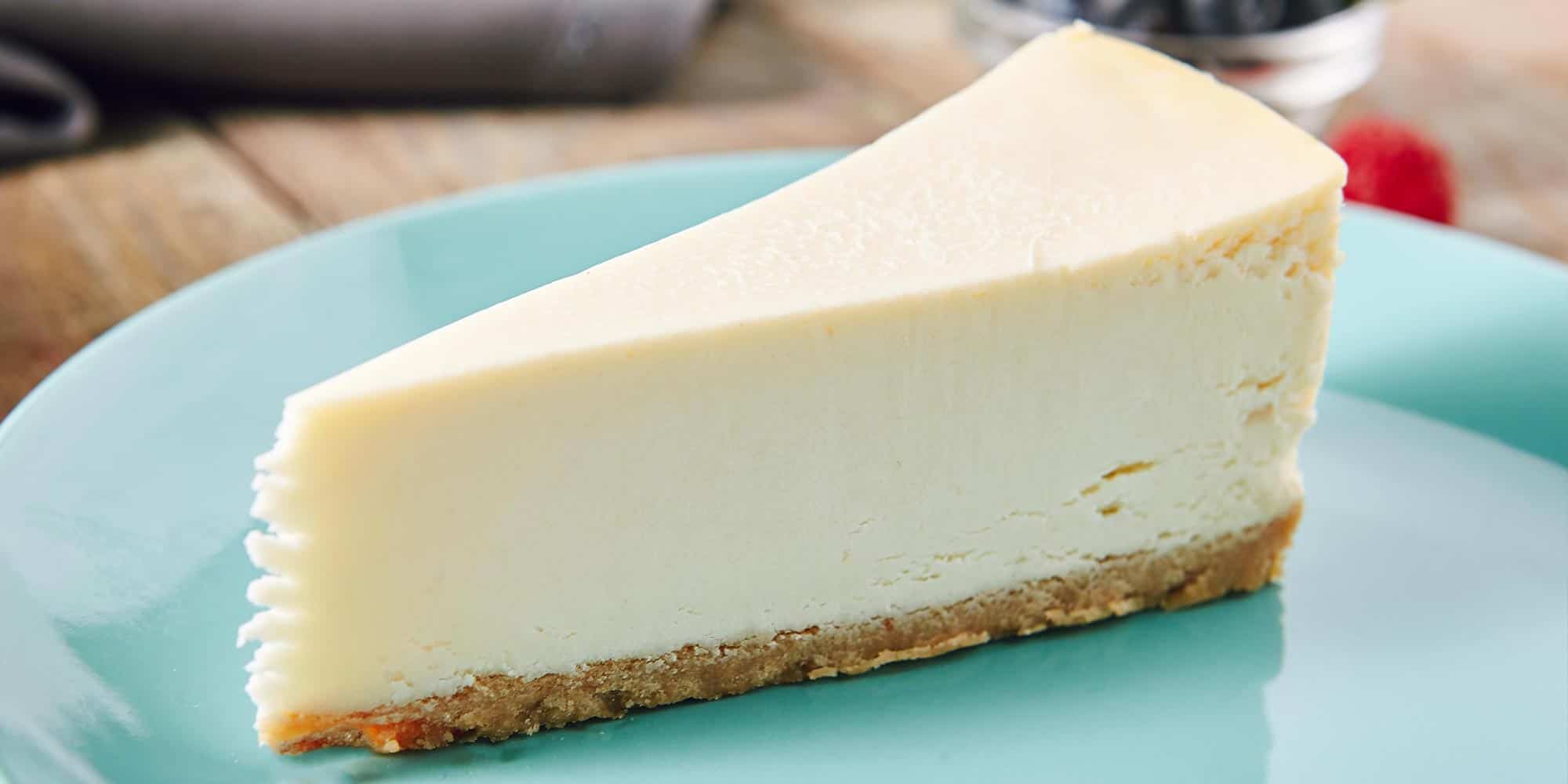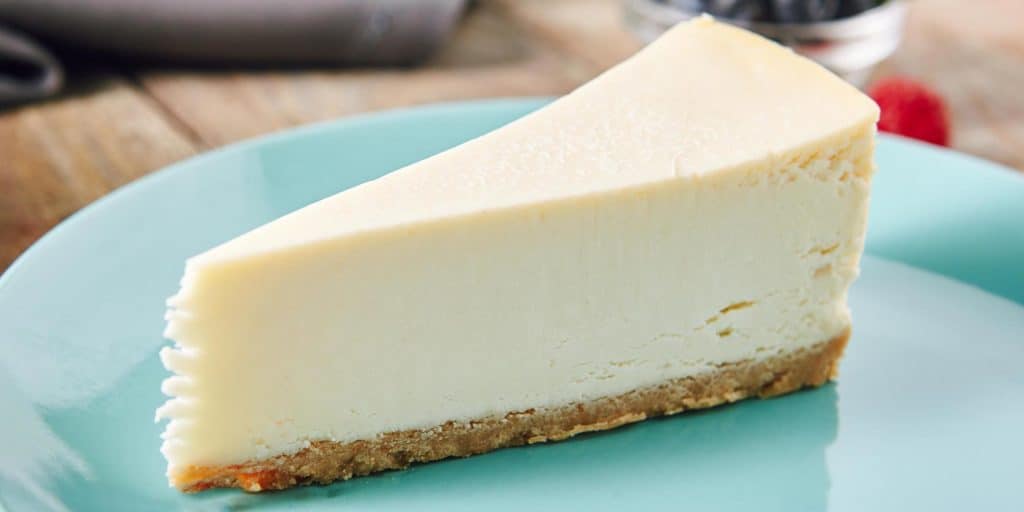 Cheesecake stands apart from other cakes in that it is primarily composed of dairy ingredients, as opposed to flours and other dry ingredients that form the basis of most baked goods. Depending on the style of cheesecake being made, any of several different cheeses or milk products may be used. These are often combined with eggs as well--giving the cake a texture more akin to that of a silky smooth custard rather than a crumbly, flour-based cake.
Some cheesecakes are lightly sweetened, allowing the tangy flavor of the cheese to shine through, while others are extremely sweet and decadent.
What Types of Cheesecakes Are There?
A mixture of cream cheese and heavy cream typically form the base of the ultra-dense New York cheesecake, while other types of cheese are used in other regions of the world. For example, Italian cheesecake makes use of ricotta cheese, while varieties using cottage cheese, sour cream, or a combination of several such dairy products are popular elsewhere.
In addition to being used as thickeners and emulsifiers in many cheesecake recipes, some styles of cheesecake make use of eggs in a different way. Japanese style cheesecake incorporates whipped egg whites into the mix--resulting in a sky-high, extra-light and fluffy cheesecake! In another inventive twist, Swedish cheesecake calls for rennet to be added to the dairy ingredients before baking, resulting in a unique curdled texture.
Not all cheesecake recipes require dairy however, there are plenty of plant-based options out there to try, like our Vegan Pumpkin Cheesecake!
A Word on Crusts and Toppings
New York style cheesecake typically has a thin crust at the bottom, most often made of crushed graham crackers and sugar. Other cheesecakes, such as the Italian style and Swedish cheesecake, skip the well-defined crust at the base of the cake and instead aim to develop a fine, subtle crust all over the cheesecake. Between these two ends of the spectrum, there is a slew of variations on cheesecake crust.
When it comes to toppings, cheesecakes once again run the gamut from basic to extravagant. While true New York cheesecake is most often left pure, New York "style" cheesecake comes in a wide array of flavors and with many available, and sometimes outrageous, toppings. Popular flavors include key lime, lemon, chocolate, strawberry, pecan, and banana to name a few. And in good fashion, these cheesecakes are often topped with complementary items from fresh fruits and chopped nuts to rich sauces and whipped cream.
Baked vs. No-Bake Cheesecake
Baked cheesecakes require a relatively long stint in the oven and are most often cooked in a springform pan, which has a clasp that allows the cake pan to expand away from the cake widthwise when released. This type of pan is of the utmost importance when it comes to cheesecakes because unlike dry cakes such as sponge cake or pound cake, you cannot invert the pan so as to turn the cake out upside down once baked! In order to promote even baking, the springform pan is usually wrapped in aluminum foil (to prevent leaks) and cooked in a water bath in the oven, as the water helps to disperse heat through the cheesecake in an even manner.
No-bake cheesecakes, on the other hand, require you simply to mix the ingredients, pour into a dish, and then refrigerate it until set. No-bake cheesecakes most often rely on gelatin, condensed milk, or whipped cream to stabilize their texture. These cheesecakes are often made in a prepared pie crust, sometimes giving them a texture and appearance more like that of a custard pie than a cheesecake.
How Long Does Cheesecake Last in the Fridge?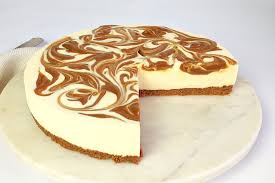 The thing about all of this variety, while we do love it for being the spice of life, is that it makes answering the question "how long does cheesecake last?" a toughie.
Unlike traditional cakes, which last for quite some time (and can usually even be stored at room temperature!), cheesecake contains dairy products which dramatically reduce its shelf life and of course, mean that it must be kept chilled.
The following are general guidelines for how long leftover cheesecake will last, but as always, the suggested time frames could be shorter (or longer!) depending on specific ingredients, storage practices, and whether or not the cake has had prolonged exposure to room temperature.
How Long Does Store-Bought Cheesecake Last?
Up to 1 week.
Store-bought cheesecake has the best chance at lasting the longest, thanks to the use of commercial stabilizers and preservatives which many bakeries use. If you buy your cheesecake in a homestyle bakery, it's possible it will not have these preservatives added and if so, you should treat it as a homemade cheesecake instead.
How Long Does No-Bake Cheesecake Last?
About 5-7 days.
No-bake cheesecake might not last quite as long as a store-bought cheesecake, but it does have a decent life expectancy since it will have been stabilized with gelatin or condensed milk and also does not contain any eggs.
How Long Does Homemade Cheesecake Last?
Up to 5 days.
Sad to say, but that beautiful homemade cheesecake of yours has the shortest shelf life of all. Not only does it not contain those commercial ingredients which help to preserve freshness, but it likely has also experienced a great deal of temperature fluctuation.
As the cake goes from baking the hot temperatures of the oven, to cooling on the countertop, to fully chilling in the fridge, the varying levels of temperature experienced by your cake make it all the more prone to spoilage.
How Long Can Cheesecake Sit Out?
By now we get the point that cheesecake needs to be stored in refrigeration, but it's going to be exposed to room temperatures at some point, right?
Whether it's sitting in the car as you do a couple of extra errands after the grocery store, occupying the train seat next to you on the commute home, or is out on display at a celebratory party, you might be unable to avoid the cake being out of the fridge for a little while.
So. How long can cheesecake sit out before it becomes dicey?
The general rule is that unrefrigerated cheesecake left out for more than two hours can potentially render it unsafe to eat. We know this isn't a terribly long time, but the old adage "better safe than sorry!" is never more truthful than when it comes to issues of food safety. Therefore, it's best to plan ahead and bring cooler packs or insulated bags when you intend to pick up a cheesecake from a store, to refrigerate cheesecake for as long as possible before a party, and to return it to the fridge as soon as possible after serving.
The only exception to this rule is in the instance of a freshly baked cheesecake. When baking a cheesecake at home, it's vital to allow it to cool completely before placing it in refrigeration to finish setting up. This cooling process may take several hours, so monitor things carefully and be sure to get the cheesecake in the fridge immediately upon reaching room temperature. After this, 2 hours out is the maximum!
Tips for Keeping Cheesecake Fresh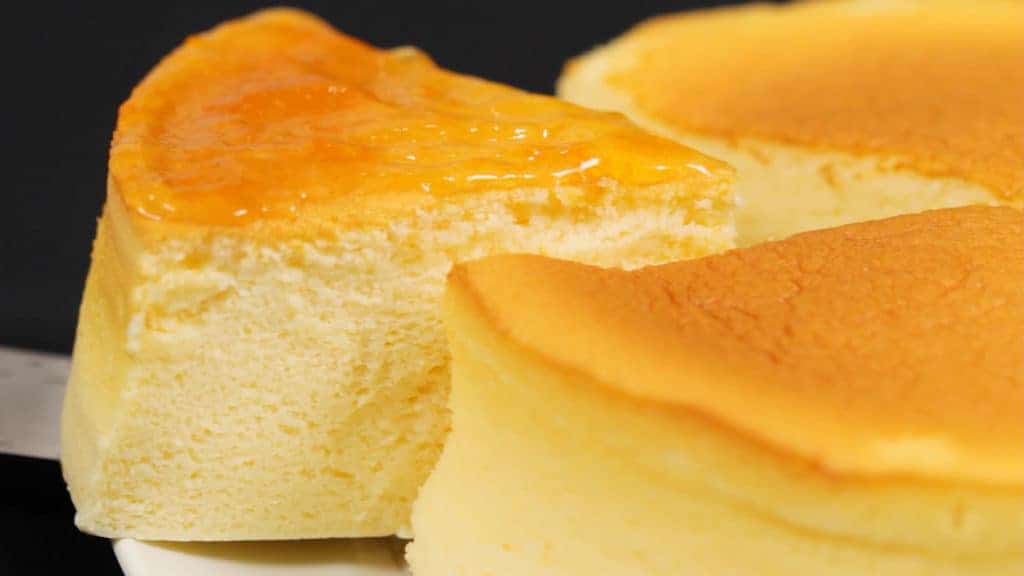 While you can't fight food spoilage entirely, there are some steps you can take to help maintain your cheesecake's quality and safety for as long as possible!
Can You Freeze Cheesecake?
Yes, you can freeze cheesecake! As far as desserts go, cheesecake is one that actually freezes quite well! In fact, the denser the cheesecake, the better it will fare, as any extra-fluffy cheesecakes will likely lose volume and structure during freezing and defrosting.
Just make sure the cheesecake doesn't have any fragile toppings such as fruits or sauces which may suffer structurally when defrosted, then package the cheesecake slices in freezer bags or plastic wrap. Store the wrapped cheesecake in a hard-sided airtight container to protect the pieces against squishing.
Protect Your Cheesecake From Refrigerator Funk
Cheesecake is one food which is prone to picking up aromas from the surrounding air. Therefore, it's important to make sure that there are no wayward odors from other foods floating around the freezer or fridge you're storing cheesecake in. Even if everything smells ok on first sniff, best to tightly wrap the cheesecake in plastic wrap or a freezer bag. Nobody wants cheesecake that tastes like a bunch of scallions or leftover garlic bread.
Avoid Soggy Crusts
The longer you store cheesecake, the more the crust will become an issue. That crunchy, crumbly graham cracker crust you experienced the first day will begin absorbing moisture from the cake itself and unavoidably turn soggy. While this isn't a bad thing, it may just be unpleasant to eat, so you can always use a sharp knife to trim the layer of crust off of the bottom of the cheesecake and continue enjoying the creamy filling instead.
How Long Does Cheesecake Last? The Bottom Line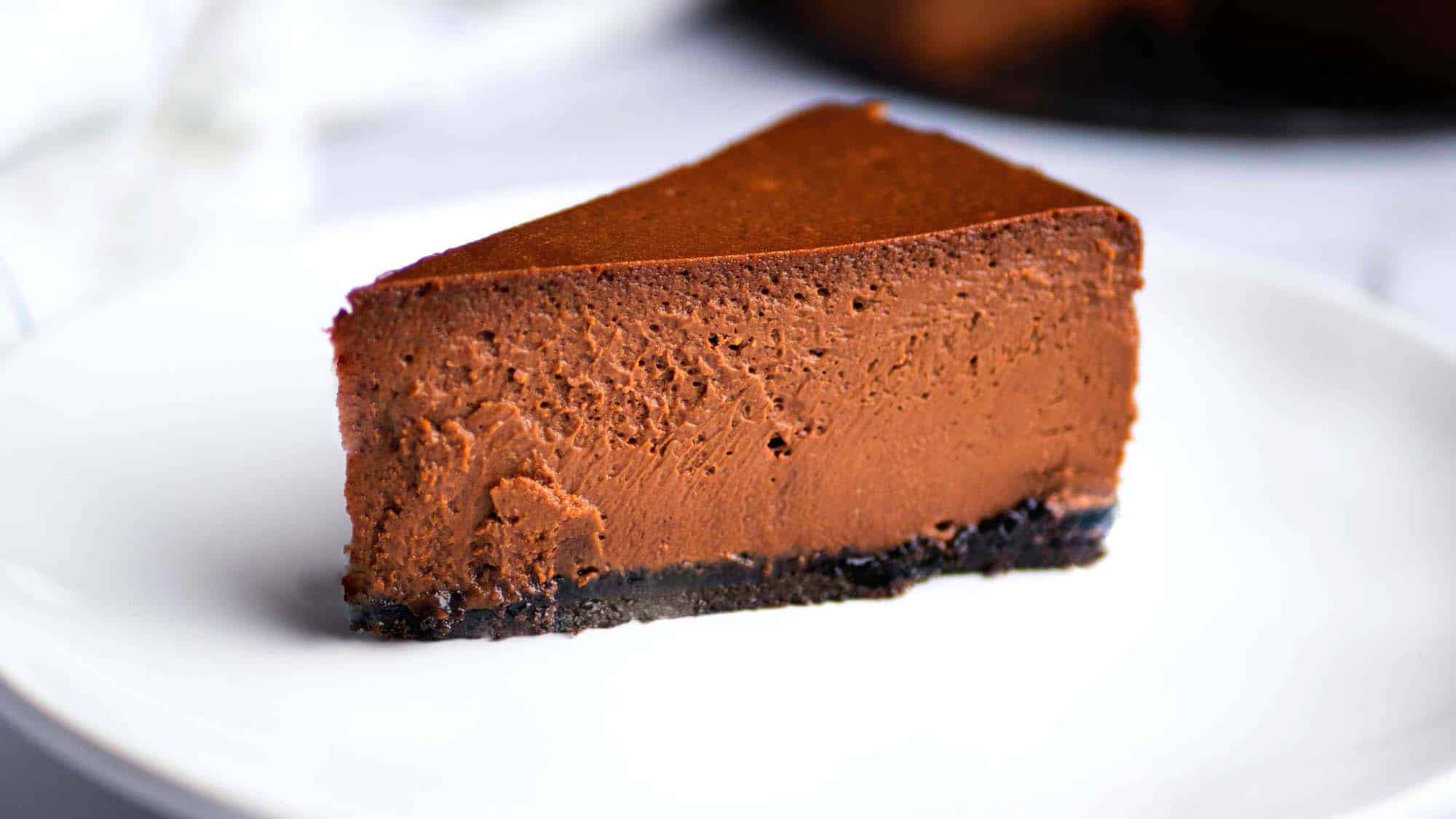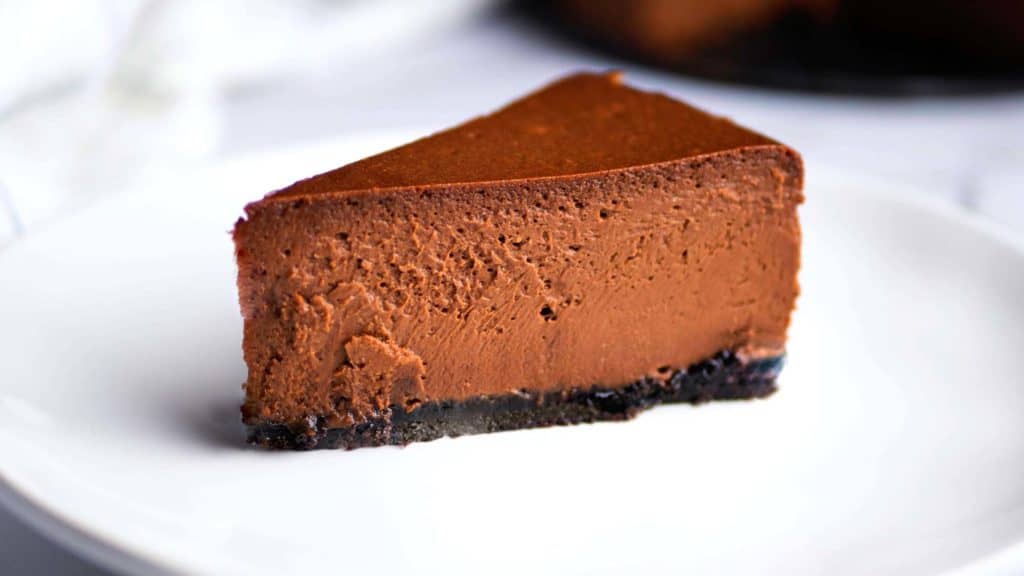 Sadly enough, the bottom line remains that cheesecake is a highly perishable item. The fact that it contains dairy ingredients, and in many cases eggs as well, means that it not only must be kept refrigerated at all times, but that its lifespan in the refrigerator is severely limited too.
Store bought cheesecake can typically last for about a week, while no-bake cheesecake has a timeline of 5-7 days. Homemade cheesecake unfortunately has the least amount of time, at around 5 days max. No matter which type you have, you should never eat cheesecake which has been sitting out for two hours or more, as the risk of food poisoning increases exponentially after this point.
So, if you needed an excuse to help yourself to a slice of cheesecake after dinner each night until it's used up, consider this article yours!