How many times have you gone to a dinner party and watched someone struggle to open a bottle of wine? It could have been you. Don't feel embarrassed -I've been there too!
For years, I struggled to open a wine bottle. I always asked someone else do to it secretly. Sometimes, I would even search for wine bottles with screw caps. Then, I thought: if I can cook, then I could surely open a wine bottle correctly, right? So, I tried it out.
After many failed attempts, I finally nailed how to use a wine opener. Man, did it made my life so much easier! No longer did I have the moment of panic at a dinner party wondering who would open the wine. Or, worse, how embarrassing it will be to try to open a bottle of wine in front of everyone!
Learning how to use a wine opener is not only for a sommelier - it is an essential life skill! No matter the kind of party, there is almost always a wine drinker. Being there to open a bottle and make someone's life easier is a great skill to have.
We aren't talking about those wine openers with arms. Those cause so much stress! Using a wine key is a lot easier, especially once you learn how to use it. A wine key is a small appliance that contains 3 key parts: a corkscrew, serrated blade, and a notch. These all help you to pull out the wine cork easy peasy.
With all my experience, I put together a step-by-step guide on how to use a wine opener. Once you try this guide a few times, you will be opening wine bottles just like a sommelier would! No need to buy any of those crazy electric wine openers.
Step 1: Find yourself a Good Wine Key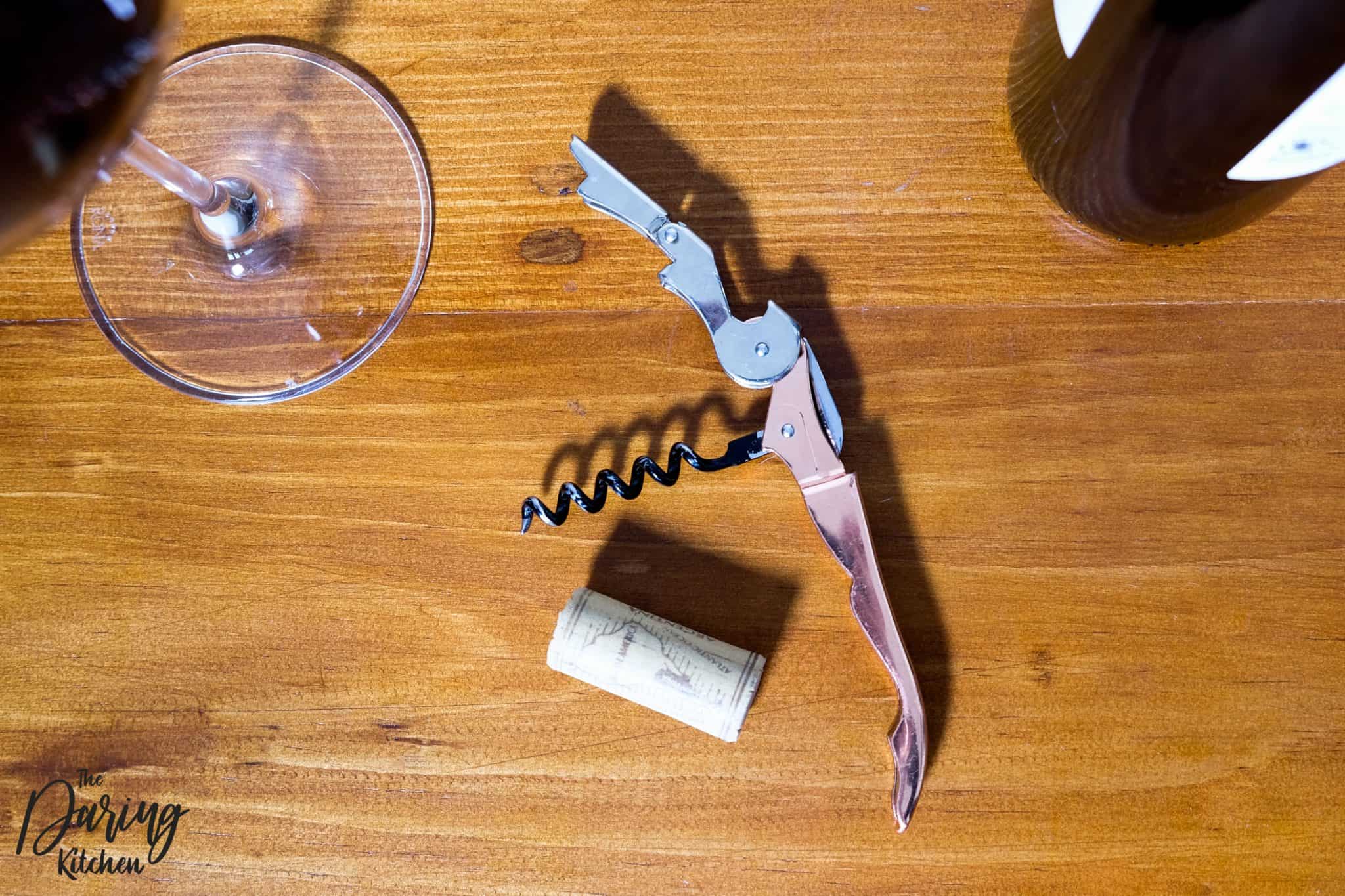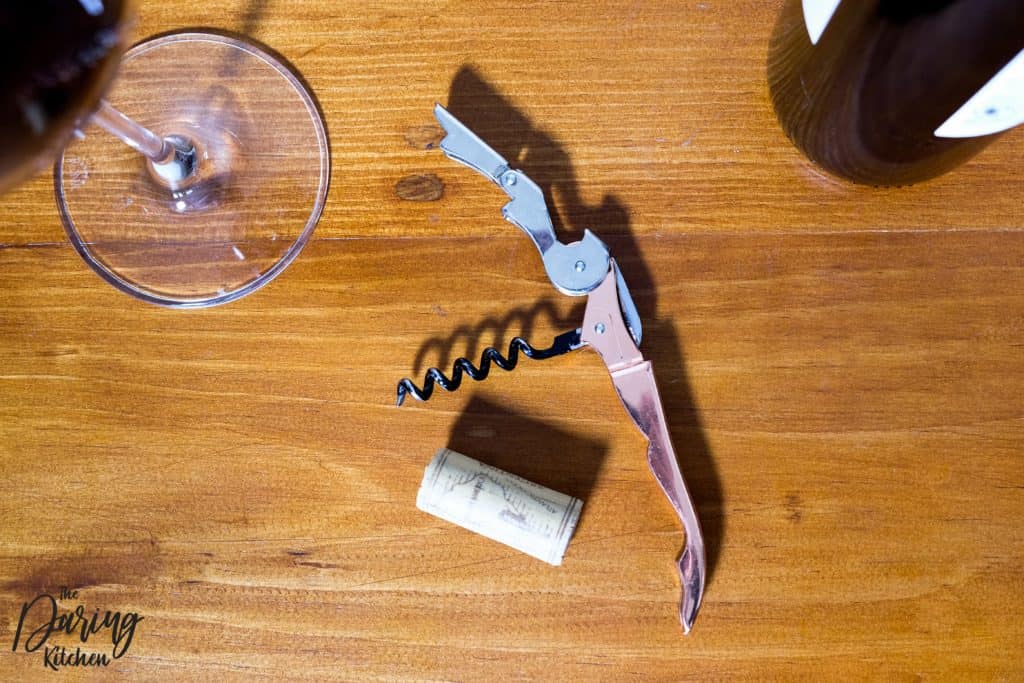 Don't opt for the old-fashioned wine opener with arms. Find a sturdy wine key with a strong lever corkscrew. These types of wine keys are simple. They only contain 3 parts: a corkscrew, serrated knife, and handy notch.
All wine professionals use this type of wine opener. They are pocket-sized and easy to take anywhere. Trust me, wine keys will make your whole life easier. Also, they are very affordable. I suggest buying a few to always have in your kitchen.
Step 2: Cut the Foil Off your Wine Bottle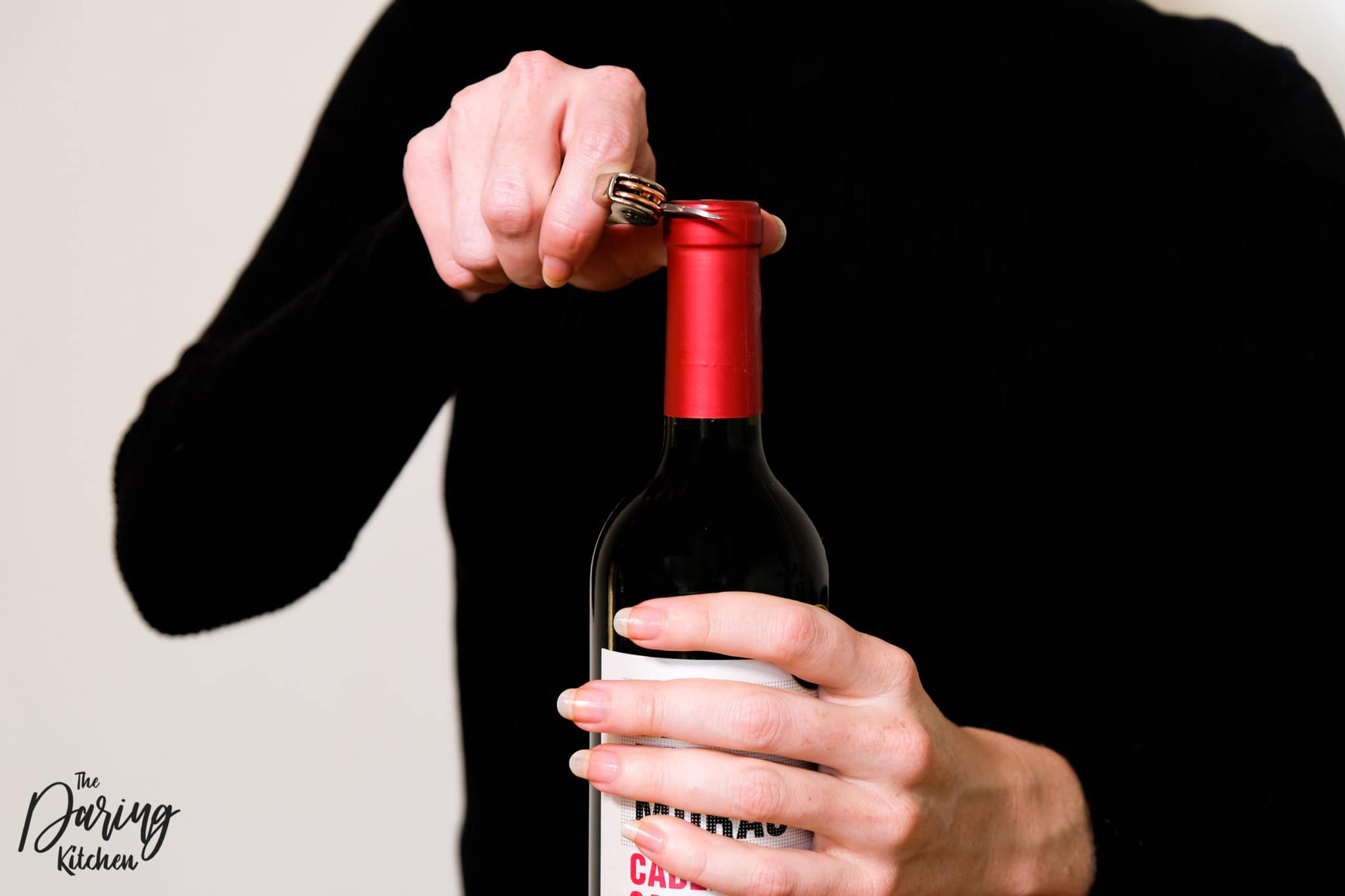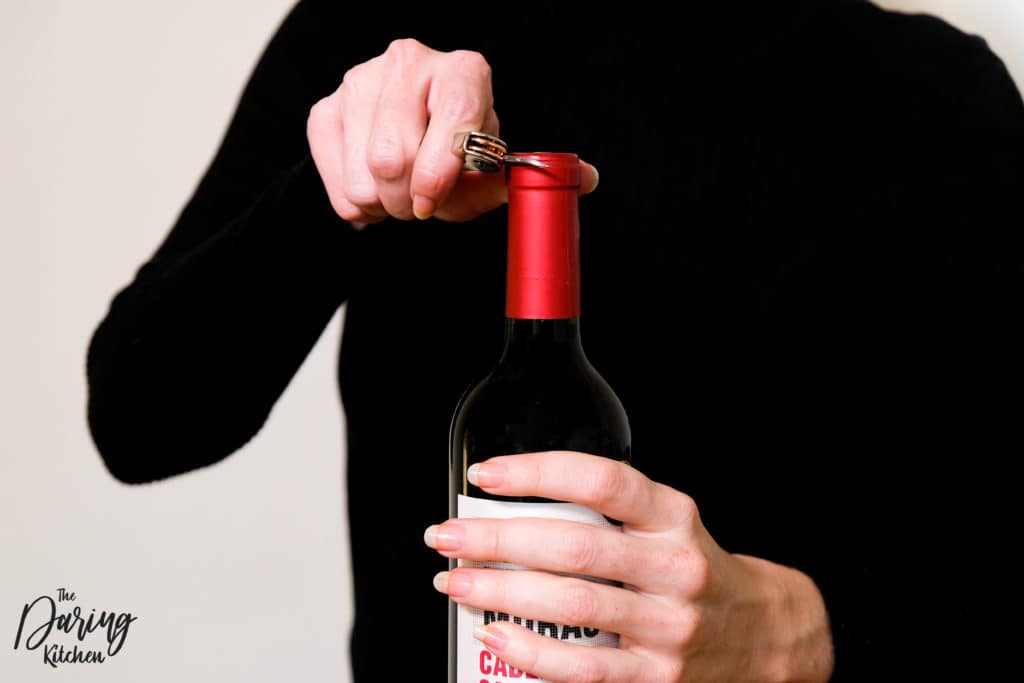 Carefully remove the serrated blade from the end of your wine opener. This will be your foil cutter. You are going to want to cut just underneath the edge of the wine bottle's opening.
Guiding the serrated knife with your index finger, cut the foil all away around. Make sure to push down just. hard enough so that the foil is cut all the way through. The foil should just fall off once you cut it all the way around.
Step 3: Twist corkscrew into your Cork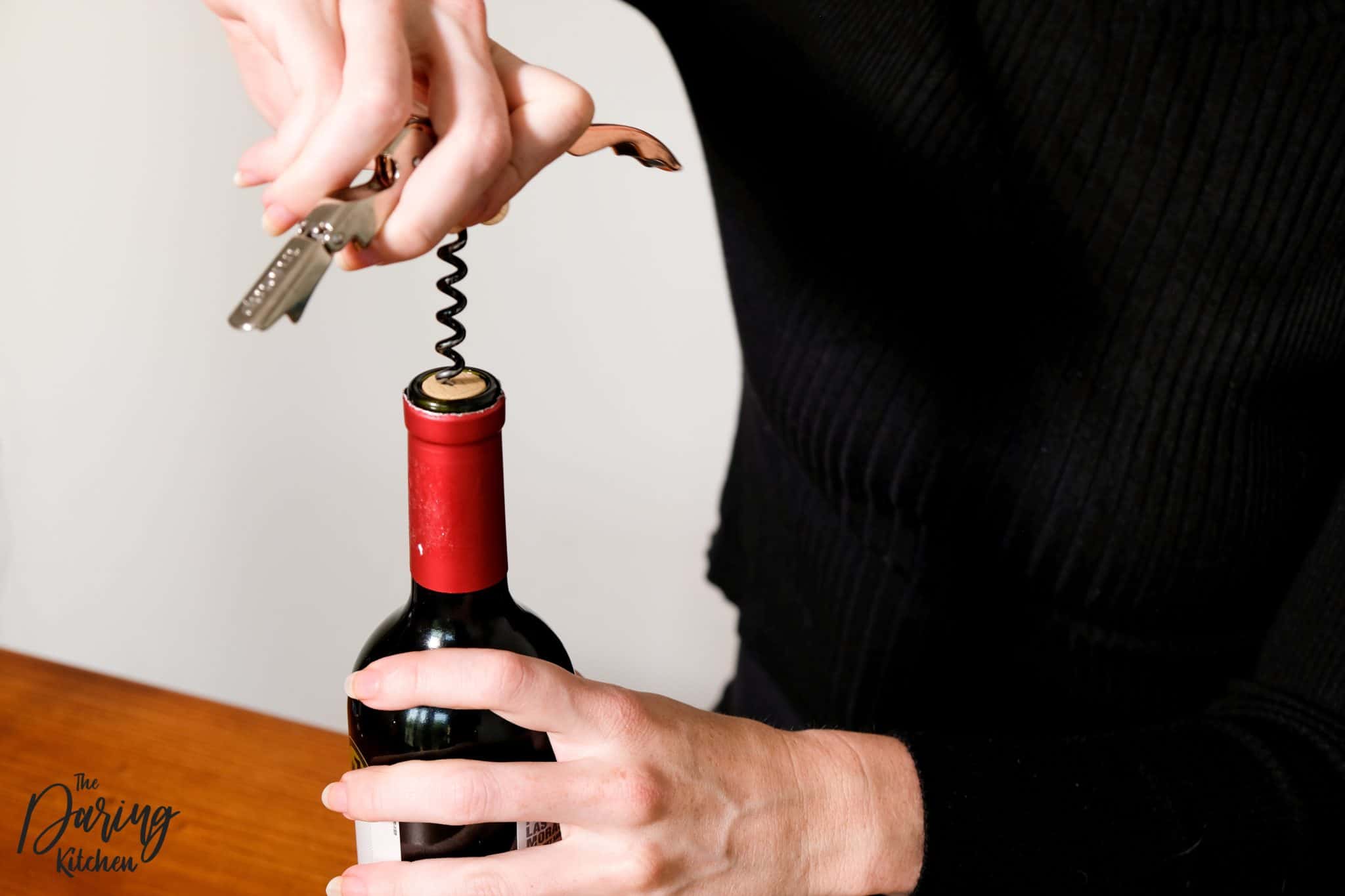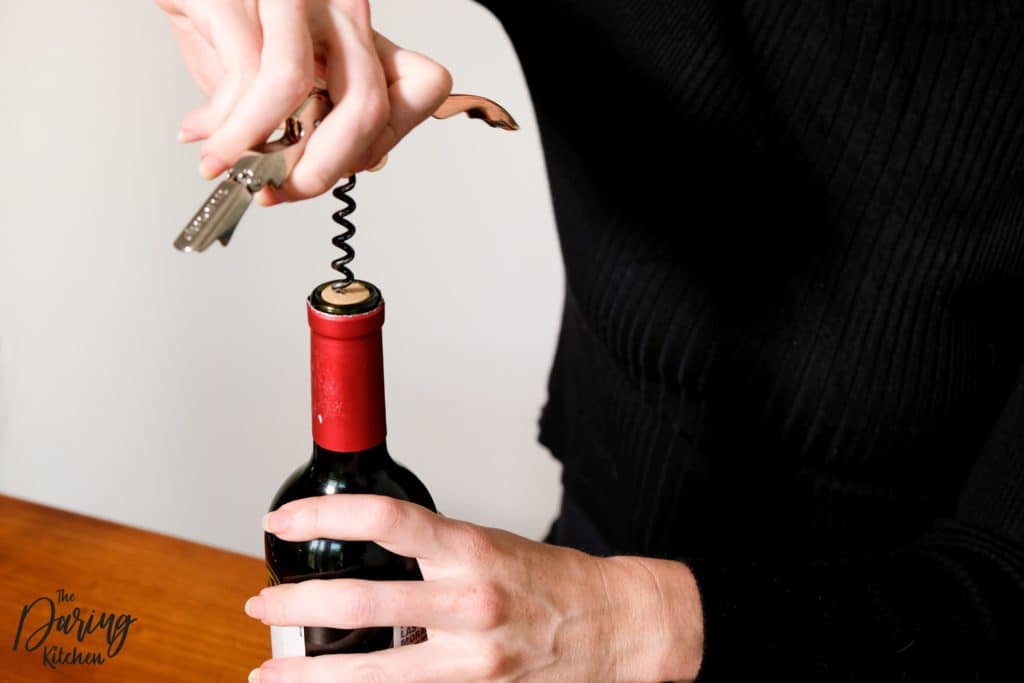 With the corkscrew, insert it into the center of the cork. Carefully turn the corkscrew, until it is about ¾ the way through the cork. You do not want the corkscrew going all the way through the cork - it will be much harder to pull out that way!
Step 4: Utilize the Notch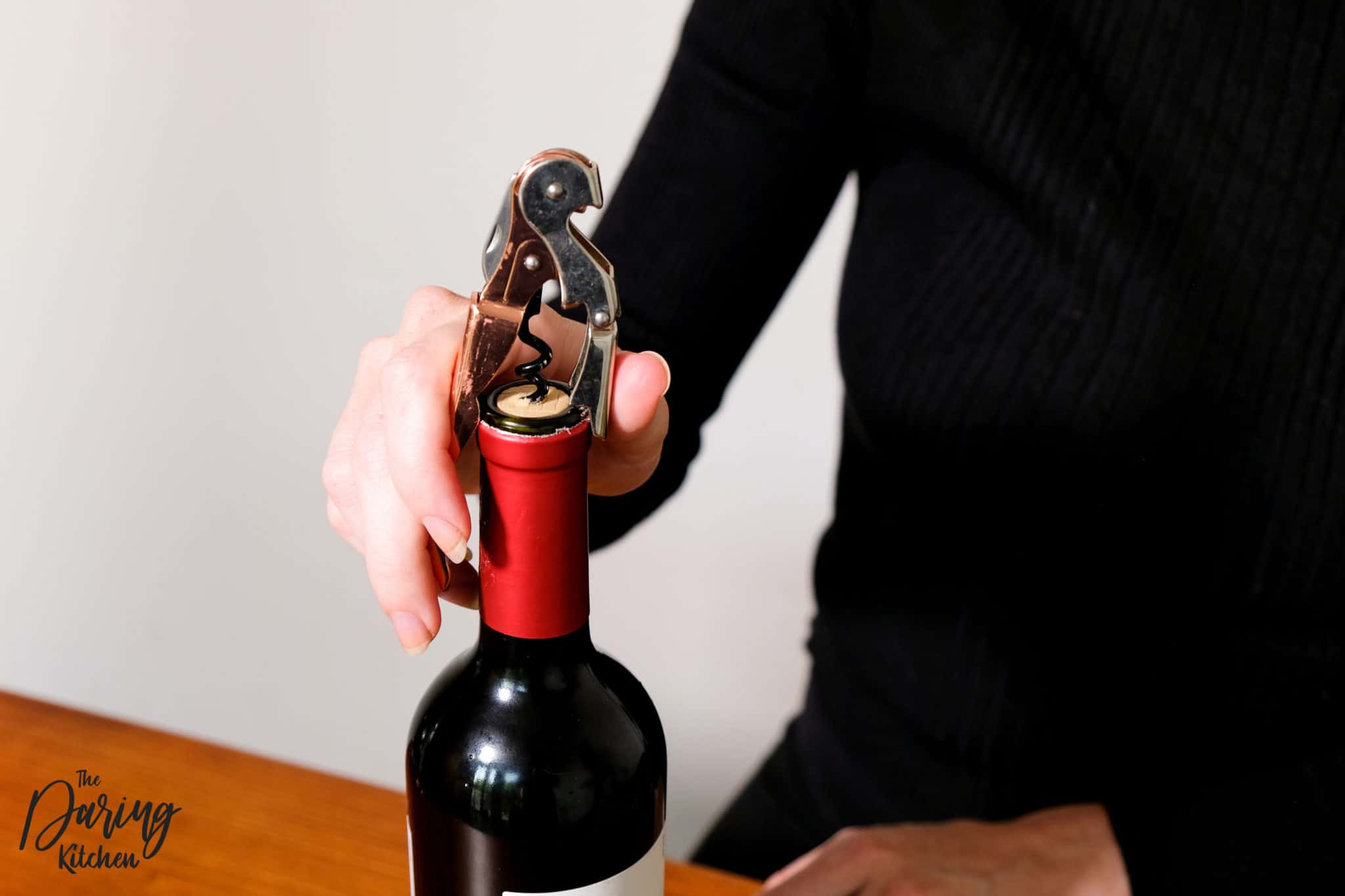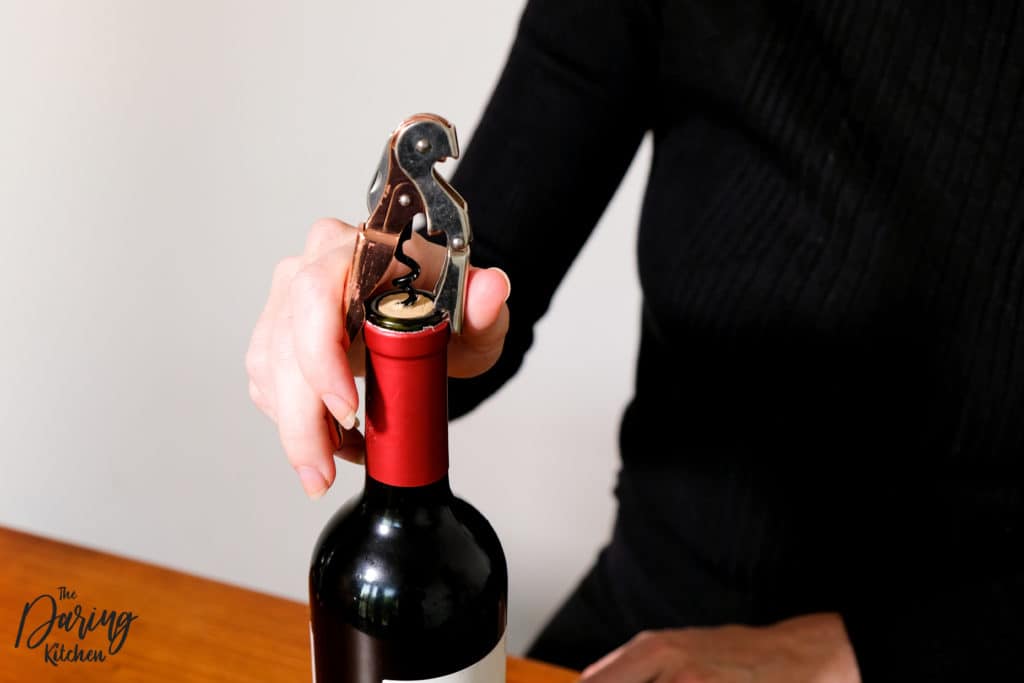 Fold the wine opener so that you can use the notch. This is what you will need to leverage and lift the cork out of the bottle. The notch is the edge of the corkscrew that has two parts that cling onto the edge of the bottle.
Step 5: Pull out the Cork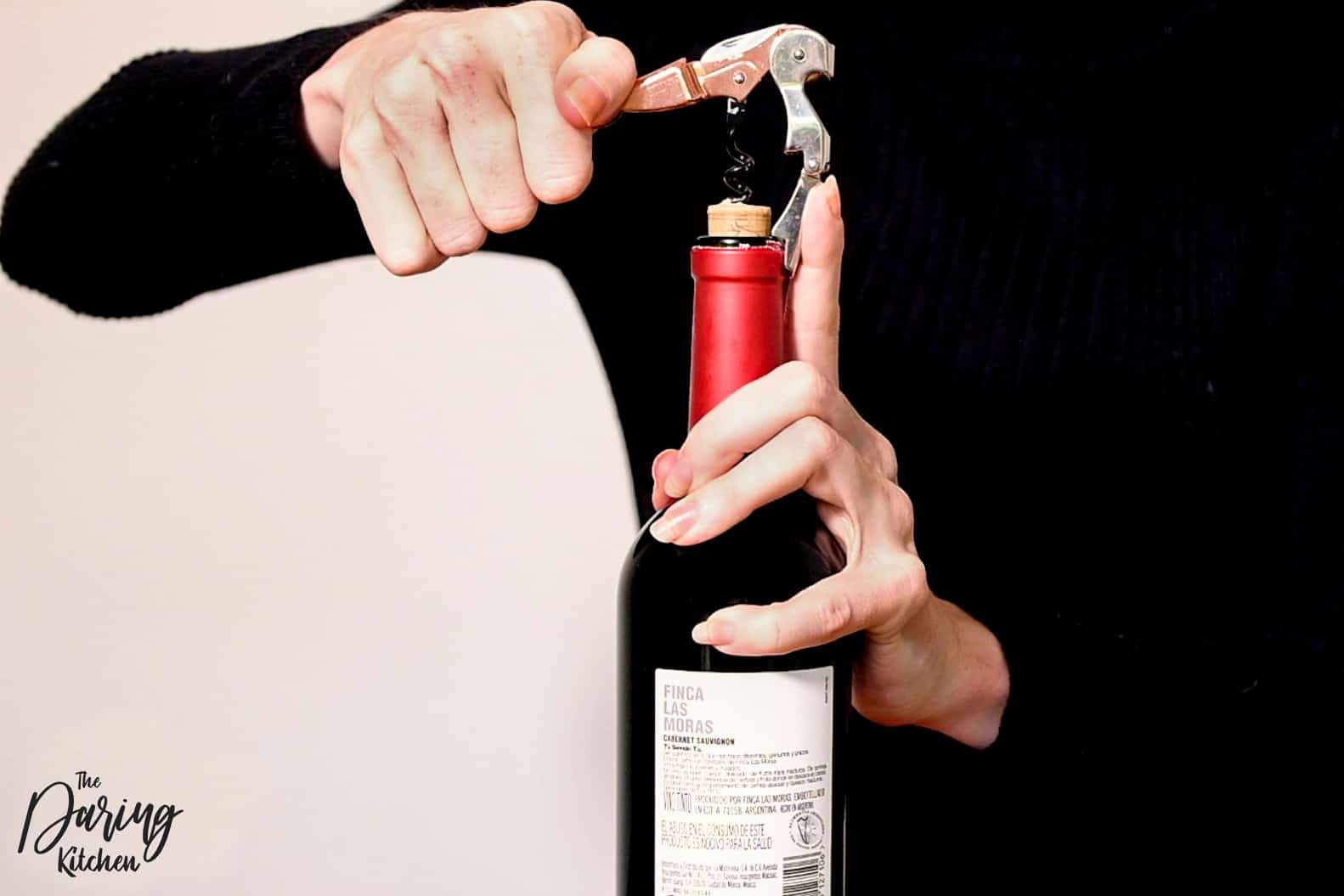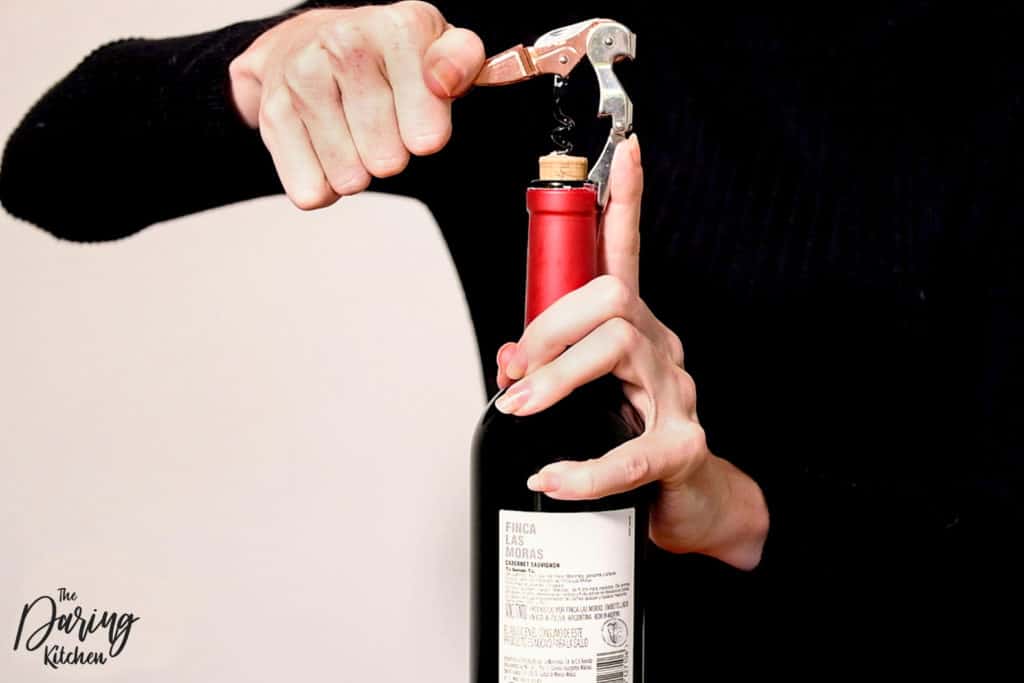 Attach the shorter edge of the notch to the edge of the wine bottle. Pull up carefully on the cork so that the cork is a little more than halfway removed. Then, using the long part of the notch, attach it to the edge of the wine bottle. This will be your leverage to remove the rest of your cork.
Step 6: Pour your Wine!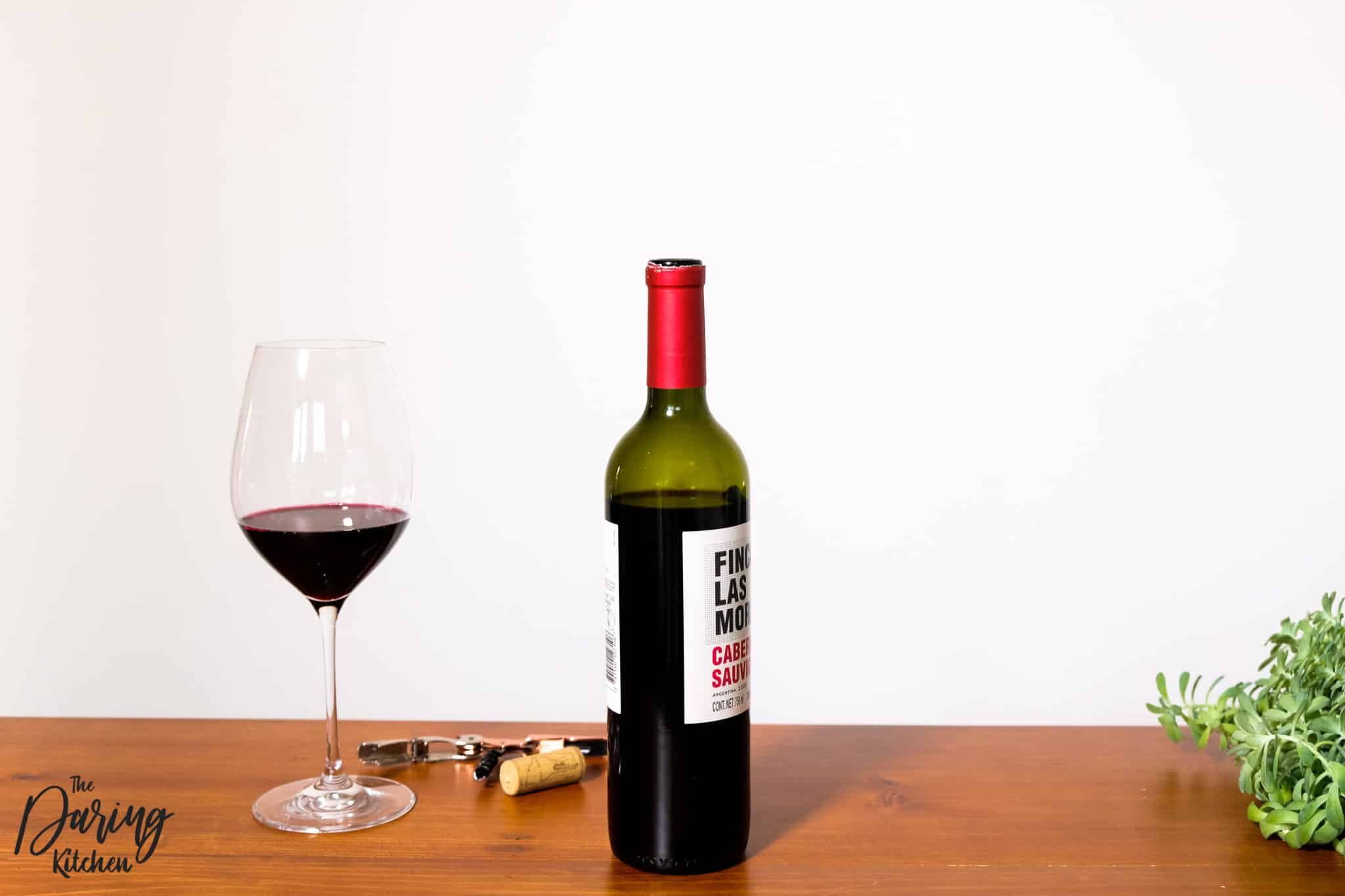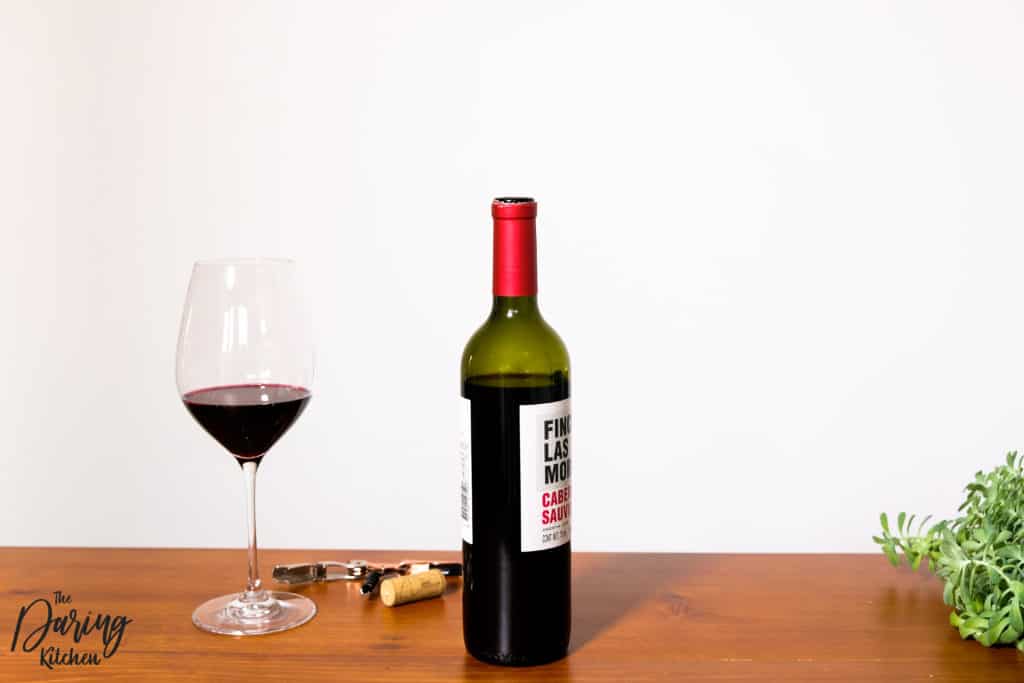 With your cork successfully removed, you can now pour all the wine! Just remember to unscrew the cork from your wine opener.
A quick note: you don't need to toss your corks! I love to save more corks to make fun decorations. You can fill mason jars with corks or even make cork streamers! Corks are just great for arts and crafts.
Congrats - you've successfully opened a wine bottle! Now, you can go and confidently enjoy all the wines you love. Don't be shy to show off your skills and teach friends how to do it as well. They will be so happy to learn a new and practical skill!
I'd love to hear your thoughts on this how to use a wine opener guide in the comments below!