It's no secret that rosemary has fascinated a myriad of home cooks and professional chefs alike for centuries. Its unique aromatic tapestry reads as bright but structural, cooling and warming, and is instantly identifiable. From simple rosemary bread and turkey meatloaf to roasted chicken, countless recipes call for this aromatic herb.
It, therefore, comes as no surprise then, that without it, a dish may be bland and lacking in character. Is there any substitute for rosemary that can come in handy in place of this flavorful herb? Indeed! Here are 7 of the best alternatives that will equally satisfy your taste buds.
What Is Rosemary?
As one of the most versatile herbs known to mankind, rosemary has been called a multitude of names, with the most popular being 'Dew of the Sea' and 'Old Man.' As a member of the mint family, its green leaves have a striking resemblance to pine needles. Furthermore, the leaves may, at times, be dark green. As an evergreen shrub that is native to the Mediterranean, rosemary leaves are freshly available year-round.
What Does Rosemary Taste Like?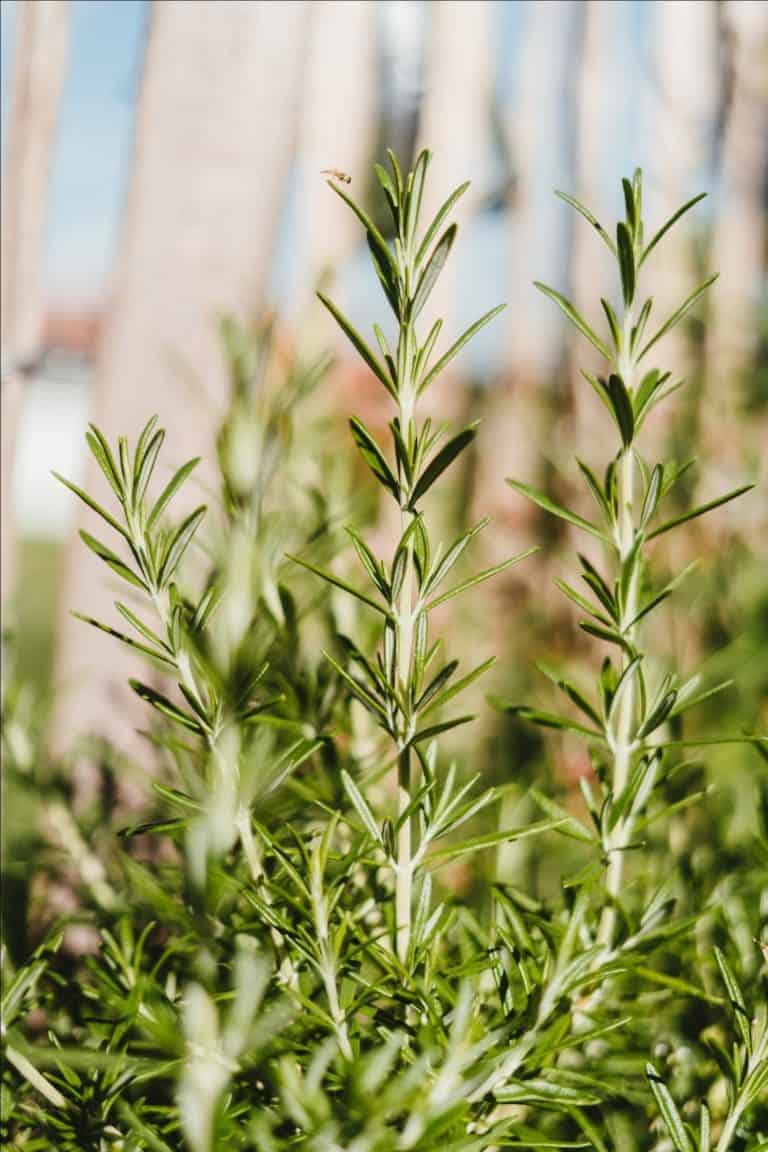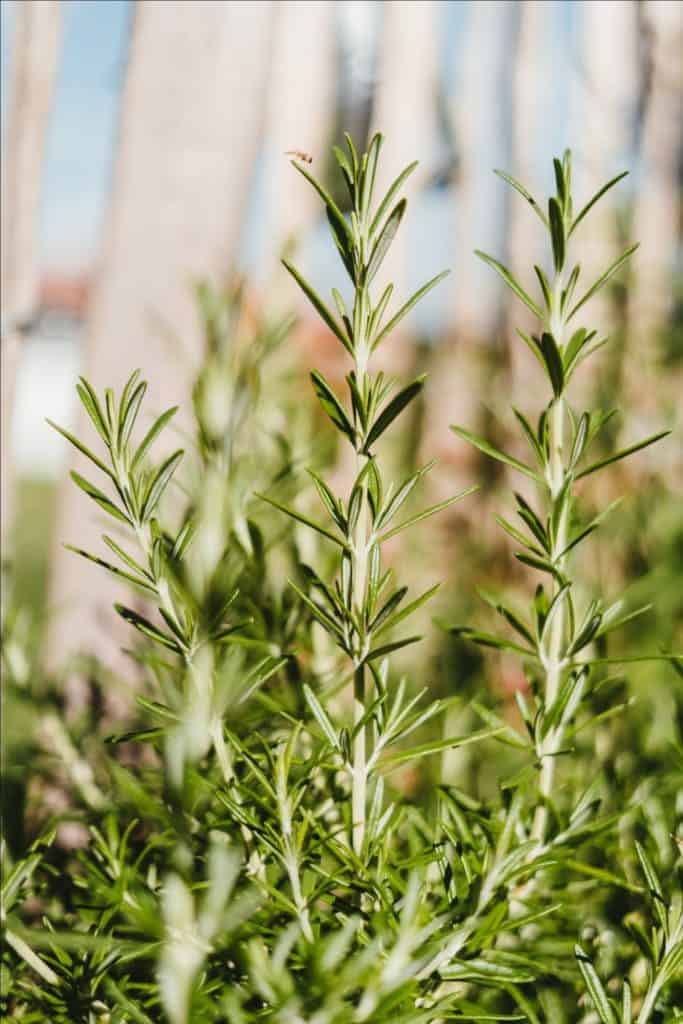 As a powerful herb, rosemary is typically described as having a pronounced lemon-pine flavor. Therefore, it doesn't go unnoticed in any dish it's infused in, more so when you put a generous amount of it. The same goes if it's paired with the wrong flavors.
As a result of this characteristic, we recommend using a minimal amount of rosemary. Moreover, keep in mind that this herb's flavor becomes stronger the longer a dish is cooked.
Difference Between Dry and Fresh Rosemary
Generally, dried rosemary (like many dried herbs) is a lot more potent than fresh rosemary, and thus should be used more sparingly when cooking. If you're substituting dried rosemary for fresh rosemary, then you should use a third of the amount. For instance, if a recipe calls for 1 tablespoon of fresh rosemary, then only use 1 teaspoon (approximately one-third) of dried rosemary.
Fresh rosemary is always better to use but because it goes bad quickly, a lot of home cooks favor dried rosemary. If you're making raw dishes such as salads or anything with fresh veggies, then fresh rosemary is always better to use. However, if you're cooking meats, stews or soups over a stove top, then dried rosemary can be great for adding a ton of flavor to your dish. In fact, when cooking, dried rosemary works better than fresh rosemary because the cooking process will take away the "fresh" taste of the rosemary.
What Are the Uses of Rosemary?
Below are a few of the many uses of this herb.
It's traditionally used to infuse flavor to meat, such as lamb and poultry
It adds flavor to sauce, salad dressing, salad, vegetables, and soups
It's incorporated into different types of salami and plant-based recipes
You can use this herb to make sparkling rosemary limeade or dress up plain pasta and bread
The Best Rosemary Substitutes
Here's a breakdown of 7 options that can replace rosemary in various dishes.
1. Thyme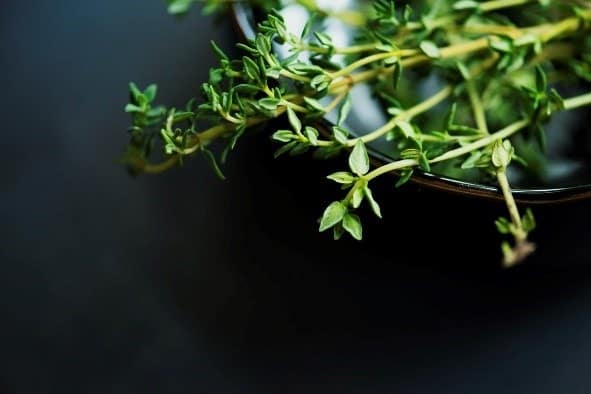 As part of the mint plant family, thyme is an eye-catching herb with an array of flowers that appear white, lilac, or pink. Their aroma evokes memories of lemon, caraway, or eucalyptus.
Regarding the flavor profile, rosemary is woodsy with pine and lemon aromas. It's a pungent and powerful herb with a slightly bitter taste. Rosemary can also be overpowering in various dishes if used excessively or paired with the wrong flavors.
Thyme is on the opposite end of the spectrum as it has a lovely, gentle flavor that meshes well with just about anything. Its taste can best be described as earthy with tons of mint and lemon.
It can be used to elevate the taste of eggs, fish, or meat by applying a sparkling. Quarter or half a teaspoon of thyme in its diced form in place of rosemary is a lifesaver in seasoning scrambled eggs or meat to deliver the desired flavor.
You can add it to a dish, chopped or whole, at any stage of cooking. Remember, the longer they cook, the more the flavor it adds to dishes.
Studies have shown that thyme is effective in lowering hypertension. It's also believed to have antimicrobial action, making it an essential component in acne remedies other clinical processes.
Granted, thyme can be used as a great substitute for rosemary. However, it's worth noting that rosemary doesn't always work as an alternative to thyme. The reason is that the distinct flavor of rosemary doesn't pair as well with some recipes as thyme.
Thyme can be substituted for rosemary at the ratio of 3:1 (three tablespoons of chopped or dried thyme in place of 1 tablespoon of rosemary).
2. Tarragon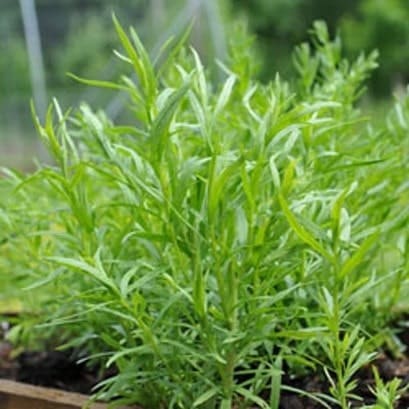 Also known as estragon, tarragon is a perennial herb that's widespread across the larger part of North America and Eurasia and is cultivated for medicinal and culinary purposes.
As a member of the sunflower family, tarragon is renowned for its powerful flavor. Therefore, it comes in handy as a veritable alternative to rosemary when you're preparing recipes that are in dire need of spice to shake things up.
As a perennial herb that naturally grows in Eurasia and North America, tarragon has a rich fragrance and is a staple in French recipes, including Béarnaise sauce. It's worth noting that although tarragon has flavor notes of licorice or anise with tinges of cool or warm, it can quickly become overpowering if abused.
Applied in portions of one teaspoon or a quarter of a cup, tarragon is used in pork, lamb, fish, steaks, poultry, chicken seasoning, mustard, and flavored cheese or butter for different soup recipes.
When it comes to aroma and flavor, rosemary and tarragon differ. While tarragon's flavor is closely similar to fennel and anise and is likened to licorice, rosemary's flavor has sage, tea, and mint elements. You'll also notice notes of pine resin but with the absence of licorice.
As an appetite stimulant, tarragon is a beast at alleviating symptoms of anorexia. Furthermore, it's considered an effective antioxidant and reduces blood sugar levels in the body.
Tarragon is packed with an appreciable quantity of vitamins and nutrients, ranging from Vitamin A, C, and B to copper, calcium, and iron.
3. Savory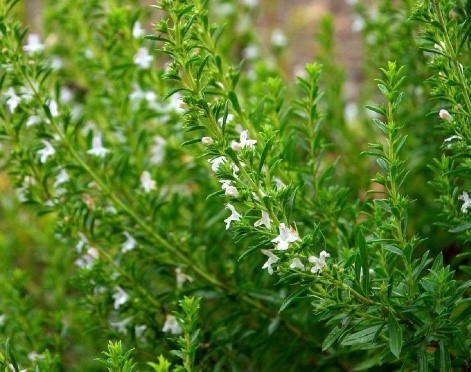 Summery and winter savory are the two most common variations of this herb that are used as a rosemary substitute due to its piquancy. Native to South-Eastern Europe, savory spices up bland foods with a pungency that's strikingly similar to thyme.
Concerning the difference in flavor, savory is sweet and fruity in aroma, with a hint of bitterness, whereas rosemary has a woody flavor with a strong herbaceous smell. The piney aroma of savory is likened to that of thyme.
Rosemary can be substituted for savory at the ratio of 1:1.
As a constituent of the generic blend for casseroles and banquet delicacy, the summer variation is paired with parsley as a garnish or a chopped additive in scrambled eggs. Moreover, summer savory is a palate-blast for lentils and beans, a seasoning in vegetables, and the go-to option for slow-cooked dishes.
Coupled with its powerful aroma that makes it a force to be reckoned with, summer savory is a strong antiseptic. Upon tossing it in the fire, it suffuses the atmosphere and serves as an effective disinfectant. It contains active compounds that are effective for sore throats, diarrhea, relieving flatulence, and treating indigestion.
4. Caraway Seed
Native to Central Europe but spread to the Mediterranean and the Middle East, caraway seed is a rosemary substitute that pairs well with other ingredients for proper meal preparation. It's seen in most meals, including sausages, where the powerful effect of seasonings is desired.
While caraway seeds occur as tiny bits, their anise, aromatic flavor makes their use limited to a full teaspoon or less. Its bittersweet sharpness and nutty flavor with a hint of citrus and pepper make caraway seeds stronger than rosemary in taste and aroma.
As a carrot family member, the use of caraway isn't limited to the seeds as the roots are also edible.
In poached fish, salads, Polish sausage, and pork roast meals, caraway seeds blend well with a boatload of other dishes where their spicy kick is an enlivener.
Caraway seeds usher in numerous health benefits. They are a rich source of magnesium, selenium, copper, dietary fiber, and potassium. As a result, they boost the formation of the red blood cells, improve digestion, fight against cancers and neurological diseases, and regulate body development. Packed with vitamins C, A, and E, caraway seeds boost physiological functions.
5. Marjoram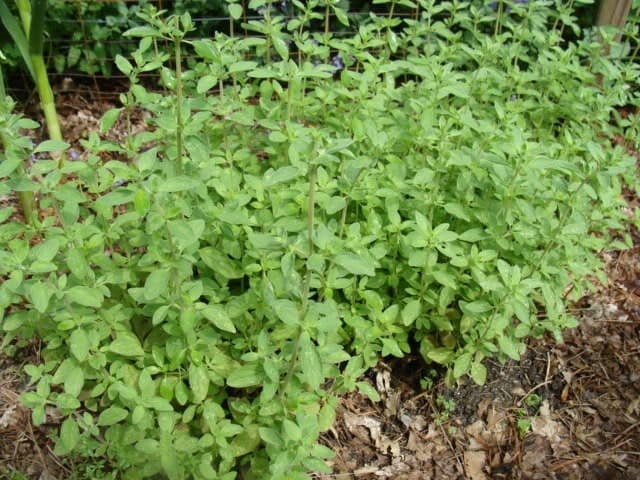 As a rosemary substitute, marjoram is a low-growing plant with an aromatic, sweet flavor that's strikingly similar to oregano. From the Mediterranean to natural vegetation, the use of this herb is evident in different cuisines such as French, Italian, and Northern European.
It's typically used in mushroom diets as a yummy seasoning and, in some cases, with rosemary presence for more bite. Marjoram is best added to meals when the cooling is nearly completed to preserve its spiciness.
The primary flavor compounds found in marjoram are floral (linalool), fresh, woody (sabinene), and citrusy (terpinene). Compared to rosemary, marjoram has a milder flavor profile and a somewhat similar taste to thyme, but a stronger and sweeter scent. It's best described as slightly sharp and warm with bitter notes.
Although marjoram is commonly added to herbaceous recipes such as tomato and veritable delights, it's also formidable in many dressings. Moreover, it's low in sodium, cholesterol, and saturated fats, making it perfect for anyone watching their weight.
Marjoram is packed with vitamins such as B6, C, and K, along with dietary fiber. As a result, it supplies magnesium, calcium, folate, and manganese. It's not only rich in antioxidants and analgesics but also improves heart-related ailments. When it comes to skincare, marjoram fights eczema, wrinkles, and acne while boasting antispasmodic, antiviral, and antibacterial properties.
6. Bay Leaf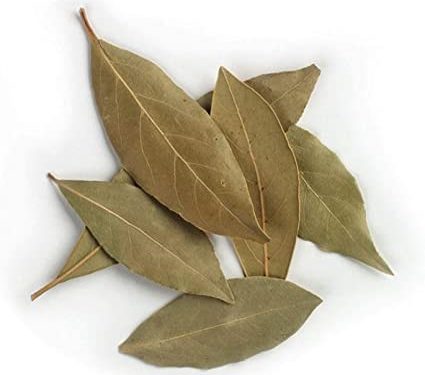 Native to Asia Minor and spread to fringes of Asia and other parts of the Mediterranean, bay leaf is renowned for its culinary perks and alluring aroma. As a meal delight, it pairs well with lamb dishes and other herbs such as thyme and peppermint.
When bay leaves are infused into cooking liquids such as broth or water, they usher in an almost minty flavor that's somewhere between menthol and spearmint with subtle hints of a pine tree and black pepper. They infuse a subtle bitterness that prevents stews and soups from being too heavy. Compared to rosemary, bay leaves have a stronger spicy flavor.
We recommend using bay leaves after they've been left in the sun for a few hours to dry to wilt the unpleasant bitter flavor. The appealing aroma is retained after exposure to the sun and can also feature in other dishes.
Packed with magnesium, calcium, selenium, copper, and manganese, bay leaves are a great component for optimal body fluid optimization and cell development. It also triggers enzymes in the desired quantities and is rich in iron.
You'll be pleased to learn that bay leaves have medicinal properties that are well-revived for boosting the respiratory and digestive systems. Furthermore, they fight oxidation, spur growth, and are a beast at effectively managing diabetes.
7. Sage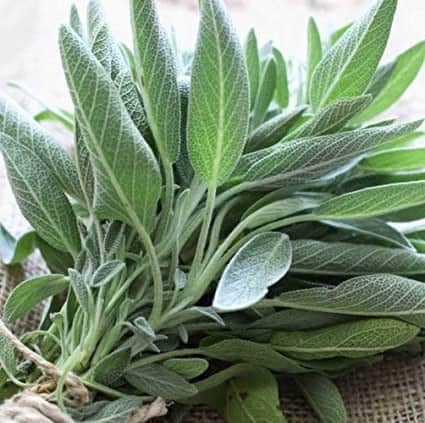 Sage is a beautiful low shrub with velvet-soft, pale grayish-green leaves. As a member of the mint family, it's native to the Mediterranean region but has been naturalized in a boatload of areas across the globe.
Sage has an herbaceous, earthy flavor that is slightly peppery with tones of lemon, mint, and eucalyptus. Its flavor profile isn't as bold as rosemary. Therefore, it meshes well with heavier dishes that are packed with rich ingredients without overpowering them.
While it has an aromatic aroma and bittersweet taste, sage pairs well with similar dishes that can be seasoned with rosemary.
As an excellent substitute for rosemary, sage comes in handy in poultry and meat seasoning as well as egg dishes.
Studies have shown that sage boosts mental performance and may elevate blood sugar levels in people who have diabetes. Moreover, it aids in lowering LDL ('bad') cholesterol in the body when its levels are increasing.
The Bottom Line
Granted, fresh rosemary has a distinct flavor profile that sets it apart from the pack. However, basil, thyme, and marjoram can be used in dishes that require rosemary. It goes without saying, before selecting your fresh herb substitute for rosemary, always consider the recipe as some herbs are better suited for certain dishes than others.