Granted, you've heard of tofu. However, if you're reading this article, then you've probably never tried it and fall into the category of people that feel intimidated by cooking it for the first time. For a multitude of people, tofu is an exotic food that's unsuitable for their palette, and they don't have the slightest clue on how to prepare the square chunks.
Contrary to the misconception that cooking with tofu is an uphill battle, the truth is, it's a healthy addition or substitute for meat products and an excellent way to easily bulk up one of your favorite dishes.
While it may sound a tad bit exotic, tofu is one of the blandest and simplest dishes you can try. It's ideal for nearly all eaters, particularly those with a picky flavor palette or specialty dishes. Despite being a mystery food to many people across the globe, tofu is soaring in popularity when it comes to health and fitness.
Moreover, the numerous ways that it can be enjoyed has significantly grown in the last decade. Therefore, if flavor and health are your main concerns, then stick around as we explore the answer to one of the most commonly asked questions, what does tofu taste like?' How can you incorporate it into your diet? And much more!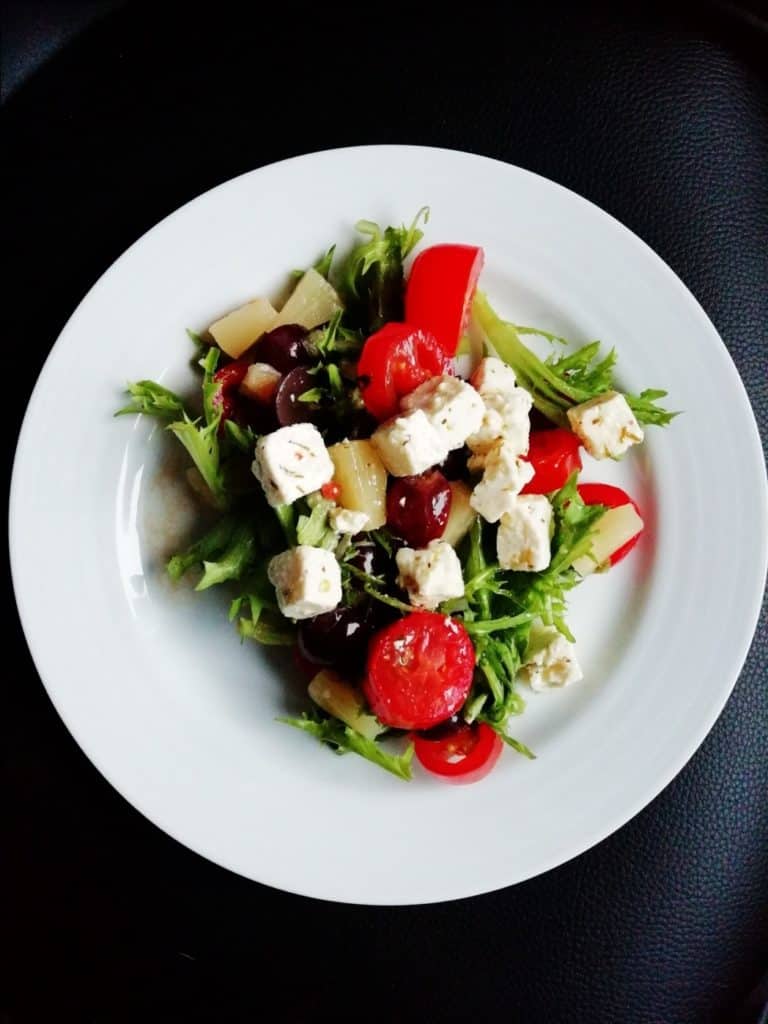 What Is Tofu?
Before we answer the question, 'what does tofu taste like?' let's start with the basics of what it is.
Tofu is rich in protein as a product of condensed soy milk that's been curdled and shaped into tiny blocks. Originating from East Africa, the soybeans are soaked for a while. With an increase in the size of the beans, they are crushed to form a liquid that's known as soy milk. It's this milk that's curdled and pressed to form a block.
Sold in most e-commerce and local retail stores, most people wouldn't be impressed by this block as it's strikingly similar to a white sponge. While tofu can be chiseled into any shape, you're probably familiar with the tiny blocks. It can be overly firm, silken, firm, or soft.
Processing a subtle flavor, tofu comes in handy in sweet and savory dishes. Although blocks are usually the most basic form of tofu, it can take on other shapes depending on the maker's purpose.
What Does Tofu Taste Like?
As a secondary product of soymilk, it comes as no surprise then that tofu has no taste of its own. The overall taste is bland. It has a mild taste strikingly similar to beans. On its own and without forethought, tofu isn't particularly appetizing, more so, given that it comes in water that keeps it hydrated.
Although tofu starts as bland, one of the most ideal aspects of it is its remarkable absorption of flavors and taste of the sauces and seasonings it's cooked with. You can easily incorporate it into a dish without changing the overall texture and structure, making it an excellent add-on and compliment when cooking.
With correct preparation, tofu can be soft, savory, crunchy, or sweet. While some people gravitate more towards raw tofu, cooking is the best way to infuse it with mouth-watering flavors. The raw form has a creamy texture with a hint of sweetness, making it a great addition to various desserts.
Does Tofu Taste Like Cheese?
If you were to make cottage cheese, it's no secret that you'd follow a process that's strikingly similar to that of tofu, with the only difference being that you'd use milk. Therefore, it's no surprise that a myriad of people are a tad curious as to whether or not tofu tastes like cheese. Its taste is similar to that of feta cheese and with good reason.
Granted, the two have textures that are as different as day and night, and tofu aficionados can notice the variation in a jiffy. However, tofu is an excellent substitute for recipes that demand feta cheese, more so, salads.
When blended with other ingredients, tofu's flavor unarguably stands out. Try it out next time you're whipping up a salad for your guests. There's a high likelihood they'll mistake it for feta cheese.
Are There Various Types of Tofu?
If you're planning to buy tofu, you'll be overwhelmed by the vast assortment of options that have littered the market. The wealth of brands that produce various types of tofu is nothing short of astonishing.
Nonetheless, all of them are made from curdled soy milk. Whether you're in a bid to satisfy your curiosity or want to incorporate some tofu into your next cookout, knowing what you're up against can make all the difference. With that being said, let's explore the common types of tofu that you'll stumble upon.
Firm or Extra Firm Tofu
If you're on the quest for tofu that exudes versatility across various dishes, then extra-firm or firm blocks are just what the doctor ordered. As a versatile type of tofu, you have free rein to use it raw in a salad, fry it, bake it, or cook steaks. Firm or extra-firm tofu such as Mori-Nu holds well in shape even with some manipulation, courtesy of its rubbery texture. Firm tofu is a safe bet if you're puzzled about what to buy.
Soft and Medium Block
With a smoother texture, these two categories of tofu are easier to disintegrate compared to the extra-firm and firm counterparts. They also have a high water content that makes them less suitable for stir or pan-frying.
If you want to make a delicious dish or sauce that requires little manipulation of the tofu, for instance, cutting, then soft block or medium tofu such as Mori-Nu Silken should be your go-to. The soft counterpart is ideal for incorporating in soup dishes and egg salads. On the other hand, the medium block is perfect for braising and boiling.
Silken
Courtesy of its rich, creamy, and impressively soft nature, silken tofu is the ideal base ingredient for vegan mayonnaise and dairy-free cheesecakes that pair well with a cup of instant coffee or brewed from a coffee maker. Furthermore, you can use it as a base for dips, sauces, or soups after pureeing.
Keep in mind that silken tofu is the main ingredient in decadent dessert recipes. You can vigorously whisk it with sugar to generate faux pie filling or whipped cream. If you're looking to try something with a tad bit more authenticity, then serving it cold with soy sauce and grated ginger is the way to go. As an ideal appetizer, this is a beloved traditional dish in Japanese culture.
Fried
We all have those days when we're too knackered to whip up a full meal. Fried tofu is your saving grace when such days roll around. These small blocks are pre-packaged and fried. Simply toss them in a pan, then stir-fry them with one of your preferred sauces, and you're good to go. The soft texture of the tofu allows it to play the role of a sponge, as it perfectly soaks up the array of flavors.
Baked
If a quick tofu snack tickles your fancy, then baked tofu is one of the go-to ingredients to have tucked away in your pantry. These chunks are baked then packaged in an airtight seal, ready to eat. It also makes the perfect addition to meals such as casserole dishes, salads, and sandwiches. Baked tofu is available in a multitude of marinade flavors ranging from Mexican to Teriyaki, giving you free rein to choose the options that appeal to you.
Understanding How to Flavor Tofu
Flavoring tofu can be a simple or complex task. Those with a fundamental understanding of cooking and flavoring bland foods will find working with tofu a walk in the park. However, if the flavoring is new territory for you, then there's a boatload of recipes and pre-packaged sauces you can count on to help you create the ideal tofu-based meal.
Beginner chefs or anyone cooking with tofu for the first time needs to keep in mind the following approaches to take.
Firstly, consider incorporating tofu into a dish that you're not only familiar with but also relish. For instance, if you frequently cook chicken-based stir fry, you can substitute the chicken with tofu or add the tofu the next time you prepare the dish.
Including tofu in your beloved and familiar recipe can make all the difference in understanding how it cooks, complements your diet, and how to alter a recipe to accommodate it.
Secondly, beginner cooks can count on the array of pre-made sauces that will aid in mastering the art of pad Thai, stir-fries, and curries. At times, learning to work with a completely new slate of flavors along with a new recipe can have you engulfed in a wave of confusion and leave you feeling overwhelmed, to say the least. Furthermore, improving a recipe when each element is new to you is no mean feat.
Tips To Improve the Taste of Your Tofu
As you know, tofu is a beast at absorbing a multitude of flavors. When you're attempting to make the most flavorful tofu, the cooking method you choose and the sauces you use play a key role. Therefore, it doesn't hurt to have a few tricks up your sleeve. With that being said, below are a few tips to keep in mind to improve your tofu.
Press It
Tofu is packaged in water. You'll need to drain the water to deter the tofu from properly absorbing the flavors as it should. Pressing the tofu will give it a firmer and more defined shape, which comes in handy in absorbing the flavors from the sauces and other cooking ingredients. You can use a tofu press or check out this video for an illustration on how to press tofu:
Marinate It
Marinating your tofu is possibly the most crucial step, as it gives it more time to fully soak up the flavors. To shake things up a bit, you can try a vast assortment of juices and sauces. Stay away from oils for the best outcome. Even after pressing it, tofu retains a lot of water. Therefore, incorporating oil in your marinades isn't useful, given that oil and water don't mix.
Spice It
Even after marinating your tofu, you can use a blend of spices to step things up by a few notches. It's a no-brainer that this will depend on your preferred method. However, as a guide for savory dishes, ensure you use soy sauce, salt, pepper, and garlic powder.
Classic Tofu Flavors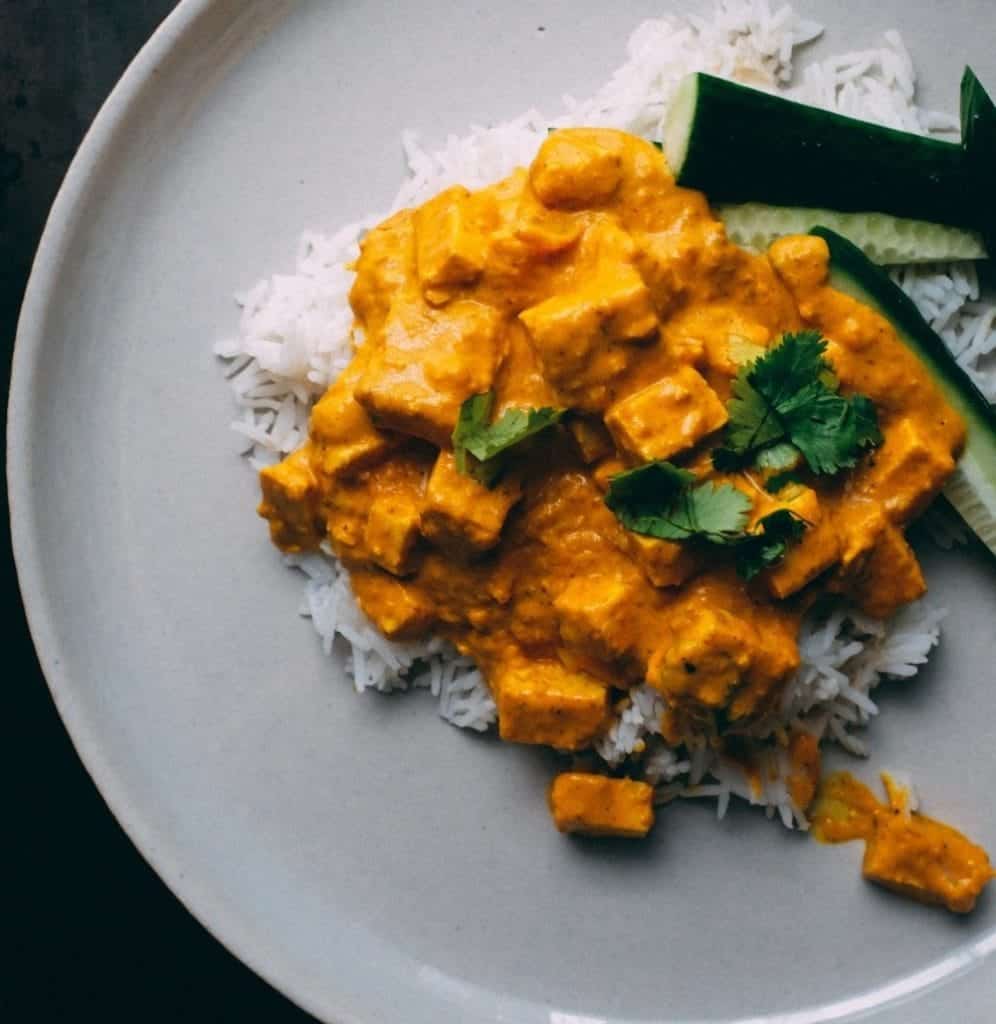 Here's a breakdown of some of the most popular tofu-style dishes that will keep your taste buds happy.
Tofu Pad Thai: Tofu delivers a delicious and crispy addition to this noodle recipe that can be served as savory, sweet, or a yummy combination of both.
Tofu Green Curry: It's a fresh and Thai-inspired, yummy, and easy way to throw in tofu in your daily meals.
Spicy Stir-fried Tofu: It's an easy to master recipe for anyone on the quest for balanced nutrition, easy and quick flavor, rolled into one. The tricky part of this recipe is making it overly spicy to eat.
As with everything else in life, practice makes perfect. Therefore, once you've cooked with tofu a few times, you'll get a feel of the textures and flavors that you gravitate more towards. In the long run, you can confidently blend tofu into any of your beloved recipes and even craft some from scratch to add a personal touch.
To Wrap It Up
As a vegan protein, tofu is quite bland right off the bat. However, it can turn out to be one of the tastiest and healthiest proteins to have if you cook it right. Its versatility ushers in a wealth of options. Regardless of whether you're on the quest for a base ingredient for an entire dish or a quick fix, tofu, such as the Biona Organic Jarred Tofu, will do the trick.
Have you tried out any of the above tofu types and recipes? If so, did you enjoy the taste? We'd love to hear from you in the comments section below.