Kale and spinach are two foods which have spent plenty of time in the public eye. Kale's recent "superfood" designation has resulted in its transformation into a slew of approachable products--perhaps most notably, those surprisingly addictive kale chips.
Spinach, on the other hand, may seem to be trending less these days, but since first gracing the silver screen in Popeye cartoons starting in 1933, this leafy green is one that has proven it can stand the test of time as a staple food source.
While there's no doubt that these two greens are some of the most well-known veggies on the produce display, there is some fogginess surrounding exactly what sets spinach and kale apart from one another, so we're taking an in depth look at kale and spinach, discussing the specific characteristics and health benefits of each. Grab a fork, because it's time to get your greens in!
What is Kale?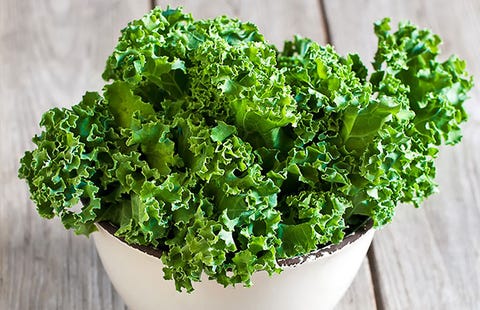 Kale is a hardy plant belonging to the Brassicaceae family, more specifically, Brassica oleracea. This species is actually made up of several different cultivars which we refer to commonly as the cruciferous vegetables.
In addition to kale, the cruciferous group includes cabbage, brussels sprouts, collard greens, cauliflower, broccoli, and kohlrabi. Kale is unique in the sense that its leaves do not form themselves into heads as do cabbages and brussels sprouts, rather each leaf is distinct with its own stem.
What's one way of telling when you have a cruciferous veggie on your hands? That unmistakable funky smell! To what miracle of science do we owe this olfactory pleasure? To some tiny little compounds called glucosinolates. These compounds are known as phytochemicals, and as you may have heard, their presence is a sure sign of nutritional value. Interestingly enough, their pungent odor is not nearly as detectable until their structure begins to be broken down, either by cutting or by cooking. Therefore, raw kale will be far less stinky than cooked kale.
What is Spinach?
Spinach is in the Amaranthaceae family, which includes many groups of other leafy greens: Beta vulgaris (which contains beets and Swiss chard) and Chenopodium, known more commonly as Goosefoot, which contains lamb's quarters and quinoa!
You may even notice that tucked into the word Amaranthaceae is the word "amaranth", which has become quite a trendy food item as of late. Widely considered to be a whole grain, amaranth is actually the seed of various species of amaranth plants, which may be cooked and eaten in a manner similar to that of cereal grains such as oats or cornmeal.
It might be tough to believe that these tiny grain-like seeds and rosy, red beets are so closely related to bright and leafy spinach, but it's the truth! Spinach is perhaps most well-known for its intense green coloring, so much so that it even has a history of being used as a fabric dye or ink pigment!
And, anyone who's ever sautéed up a big batch of fresh spinach knows all too well how small the yield is. This is due to the fact that raw spinach contains a huge proportion of water. In fact, fresh spinach is actually about 91% water.
Differences Between Kale and Spinach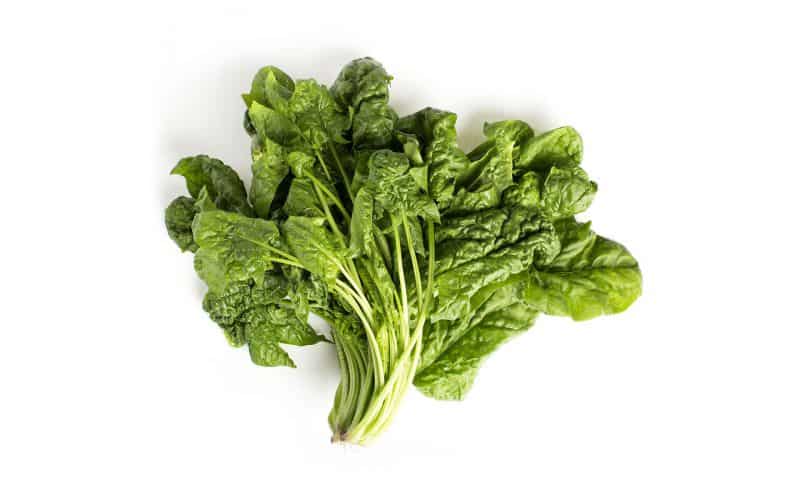 While there's no debating the fact that kale and spinach are two nutritional powerhouses, each of which is widely considered to be a key player in any healthy eating plan, there are plenty of differences between these two veggies. Let's find out what makes each of them unique so we can understand why it's important to get a healthy helping of each in our diets.
Kale vs. Spinach: Origin & Varieties
The first major difference between kale and spinach lies in how and where they grow, as well as the specific varieties found in each group. Let's compare the basics of these two plants.
Kale is closely related to wild cabbage varieties which are native to areas of western Europe and the Mediterranean. These wild ancestors of the leafy greens we currently know as kale were able to thrive in the diverse environment of these regions, pulling adequate nutrition from the loose, chalky soil as well as surviving through harsh, cold winters. Modern day kale is no longer quite the same as these wild relatives of the past. Most cultivated kale is biennial, meaning it completes its growing cycle across two seasons and then dies, however, some varieties are perennial and will continue to come back year after year.
Some common varieties of kale are:
Curly Kale: perhaps the most widely recognized kale variety with long stems and thick, ruffly leaves. Curly kale comes in green as well as reddish-purple varieties.
Red Russian Kale: a type of flat-leaf kale with striking purple stems and sage green leaves. Red Russian kale tends to be sweeter and less bitter than other types.
Lacinato Kale: also known as dinosaur kale, lacinato kale is also a type of flat-leaf kale. The leaves, while not frilly like those of curly kale varieties, are smooth yet crinkled, like a sheet of tissue paper that has been crumpled and then smoothed out again. lacinato kale is dark blue-green with long and slender leaves.
Chinese Kale: also known as Chinese broccoli, this type of kale has broad, round-shaped leaves with a smooth surface. The taste is quite similar to that of broccoli, and it would be fairly easy to mistake a bunch of Chinese kale for other broccoli-esque brassicas such as broccoli rabe and broccolini!
Ornamental Kale: while still plenty edible, in the case of this type of kale, eating it may not be your first choice. The leaves of this variety are much tougher and more leathery than other types like curly and lacinato kale, as ornamental kale is grown for looks rather than texture! These plants shape themselves into compact heads, much like cabbages, and offer a striking, central rosette which may be any number of colors from pink to blue or white.
Spinach on the other hand is an annual crop. This means that where kale will grow for a second, and sometimes many more, season(s) after planting, spinach completes its full growth cycle each season and therefore must be planted anew next year. It is believed that the leafy greens which are responsible for the spinach we know today originated in Iran and eventually made their way to other areas of the Middle East, the Mediterranean, Asia, Europe, and eventually, the Americas.
The main varieties of spinach are:
Savoy Spinach: this type of spinach has dark green, very crinkly and crunchy leaves which tend to be broad and rounded at the tips. The prominent texture of these leaves can make them a bit difficult to clean, especially as spinach grows in sandy soil, this grit will often be caught in between the folds and curls.
Flat-Leaf Spinach: in quite a departure from savoy varieties, flat leaf spinach features leaves which are smooth and unwrinkled. Their flavor also tends to be less bitter and their color a bit lighter.
Semi-Savoy Spinach: the perfect mix between the two! Semi-savoy spinach combines the satisfying crunch of savoy spinach with the convenience of flat leaf spinach, for an extremely versatile spinach option.
Baby Spinach: while not a specific variety unto itself, baby spinach may be any spinach variety which is harvested and used in its juvenile stage. At this point, the leaves are soft and tender and perfect for consuming raw. More often than not, the baby spinach packages you'll find at the grocery store will be full of flat-leaf spinach, but savoy and semi-savoy baby spinach are out there as well!
Kale vs. Spinach: Availability
As always when it comes to shopping for groceries, availability plays a big role! If you're not sure how or where to get your leafy greens, we've got you covered right here.
Kale
Where spinach has been a staple of the typical American's diet for many many years, kale seems to be a relative newcomer to the vegetable scene. Kale is most often sold fresh in the produce section of your grocer or at farmer's markets and farm stands. Typically, you'll find bunches of curly kale for sale in these places, or sometimes you'll get lucky and score a handy bag of partially processed kale--stems removed and leaves chopped! Many major stores are even including chopped, blanched kale in their freezer sections now. And don't forget to check the snack aisle for those oh-so popular kale chips!
However, any kale bought will most likely be curly kale or lacinato kale. If you're looking for more unique kale varieties such as red Russian or ornamental, most likely to the farmer's market you must go!
Spinach
Spinach, on the other hand, has been around and continues to be around in various forms. In the fresh produce aisle, you're likely to find raw spinach in many forms, from value size packages of baby spinach to smaller bunches of large savoy spinach leaves.
In other areas of the market, you're likely to find several options of canned spinach, as well as many spinach choices in the frozen food department! Frozen spinach is a great way to stock up on plain spinach with which to cook your favorite recipes, or you can even opt for a comfort food classic and reach for a box of frozen creamed spinach.
Kale vs. Spinach: Taste & Texture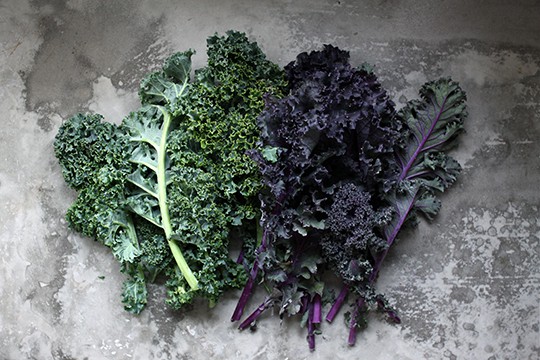 Spinach and kale are quite distinct in the taste and texture department! If you find yourself not a fan of one of these great greens, don't be shy--go ahead and give the other a shot!
Kale
Kale often gets a bad rap due to its texture, and it's not hard to see why. Depending on the variety and age of the plant, kale leaves can be tough and fibrous, sometimes to a point of taking on a leathery texture. Thankfully, cooking kale will cause these unsavory characteristics to fade. In terms of taste, most types of kale will have a slightly bitter taste (it is a cruciferous veggie after all!) yet also an inherent sweetness and satisfying heft, making it perfect in hearty dishes such as our Simple Roasted Broccoli Quinoa Salad!
Spinach
Fresh spinach is a real softie when compared to kale. The toughness and crunchiness of raw spinach will depend on what type it is, as well as when it was picked--whether in the baby stage or allowed to fully grow. Generally speaking though, a bite of raw spinach will be much easier to chew than a bite of raw kale, while not being quite as soft as more fragile greens like Boston or Bibb lettuces. The flavor of spinach is slightly bitter as well, but more earthy and slightly metallic as compared to kale.
Kale vs. Spinach: Nutritional Makeup
Both kale and spinach are extremely nutritious! While it's clear that each of these greens plays a key role in a healthy diet, there are some definite differences in nutritional value between them
Kale
Kale definitely takes the top spot in terms of helping you meet your fiber intake goals, as it contains nearly twice as much of the stuff as spinach! It also has about two and a half times more calcium than an equal amount of spinach, which is vital for bone health.
Kale also contains twice as much vitamin C as spinach, along with smaller amounts of other important minerals including manganese, phosphorus, and several B vitamins.
Spinach
As you may already be aware, spinach is rich in iron. This mineral is key for maintaining a healthy blood pressure and cardiovascular system. Iron is present in other foods such as meats, poultry, and eggs, but for those folks who follow plant based diets, this nutrient can be a bit more difficult to source, meaning spinach is all that much more important!
While kale contains more vitamin C, spinach takes the cake for vitamin K, delivering nearly twice as much! Spinach also contains much more folate, which is a B vitamin that is key to healthy cell growth and production. Just one cup of raw spinach contains almost 60 micrograms of the stuff! Don't let the word "micro" fool you, as this quantity is about 15% of your recommended daily intake.
Kale vs. Spinach: Which Has the Most Health Benefits?
So when it comes to kale and spinach, does either one have more benefits than the other? It's tough to say as they are so different!
In addition to the skeletal and immune system provided by kale, it also contains high levels of beta carotene--surprise, it's not just for carrots!--which is a type of antioxidant that is known to help protect the body against major health conditions such as heart disease, cancers, and other types of chronic disease.
Spinach has plenty of antioxidants of its own, including lutein, which help to lower risk of eye diseases and promote healthy skin! In addition, the high fiber and water content of spinach can work wonders to improve digestion.
Why Are Antioxidants Beneficial?
How do these antioxidants actually work to benefit the body? It all comes down to one key term: oxidative damage. This happens when free radicals (atoms which contain unpaired electrons) make their way around the body, damaging the healthy atoms of bodily tissues. Ongoing oxidative damage is linked to a slew of diseases and disorders, from Alzheimer's to many types of cancers.
Luckily, there is a weapon against this phenomenon. Antioxidants! These compounds, such as the beta carotene found in kale and the lutein found in spinach, are capable of neutralizing the free radicals thereby preventing further oxidative damage. How cool is that!
Other FAQs About Kale and Spinach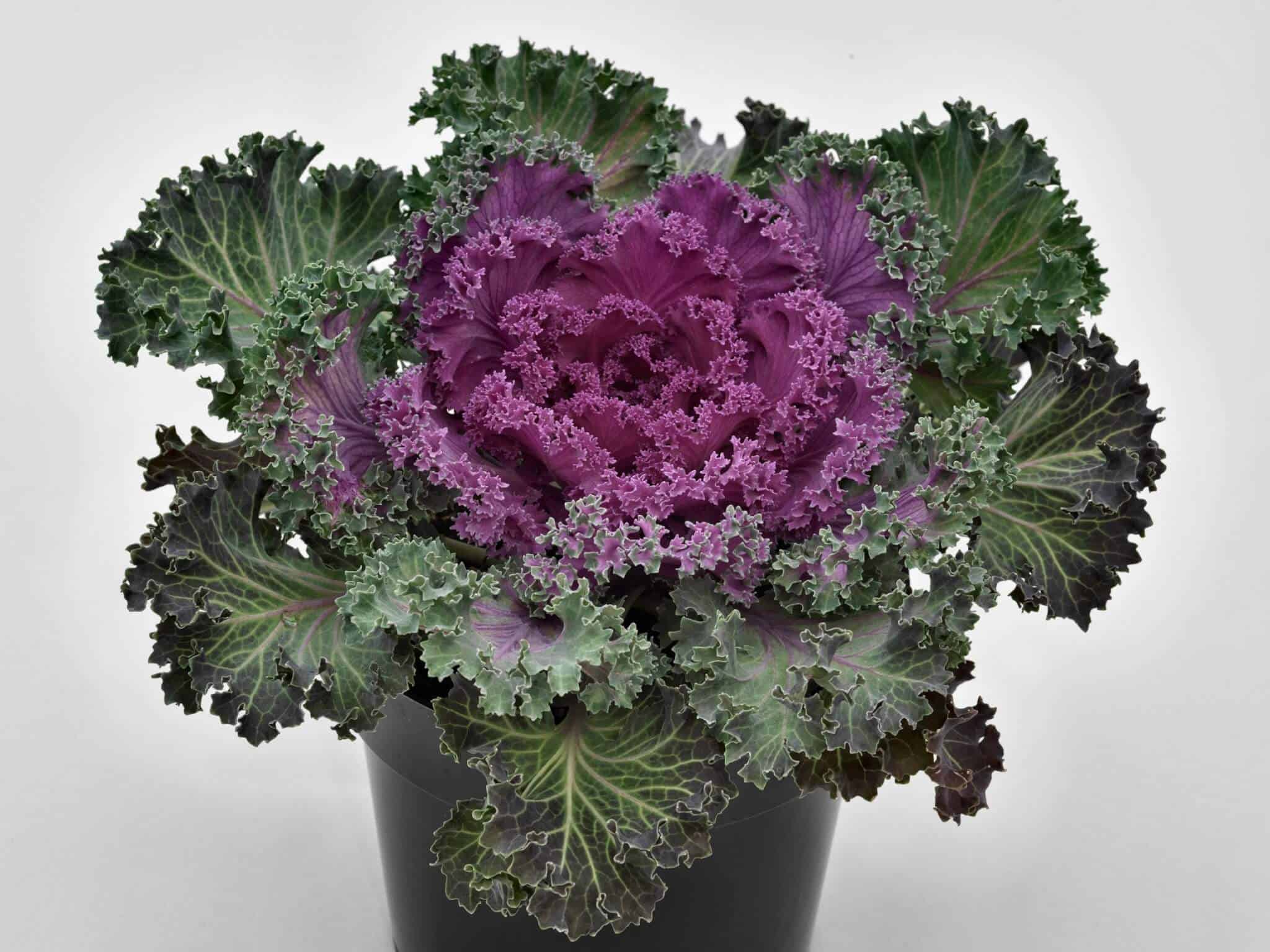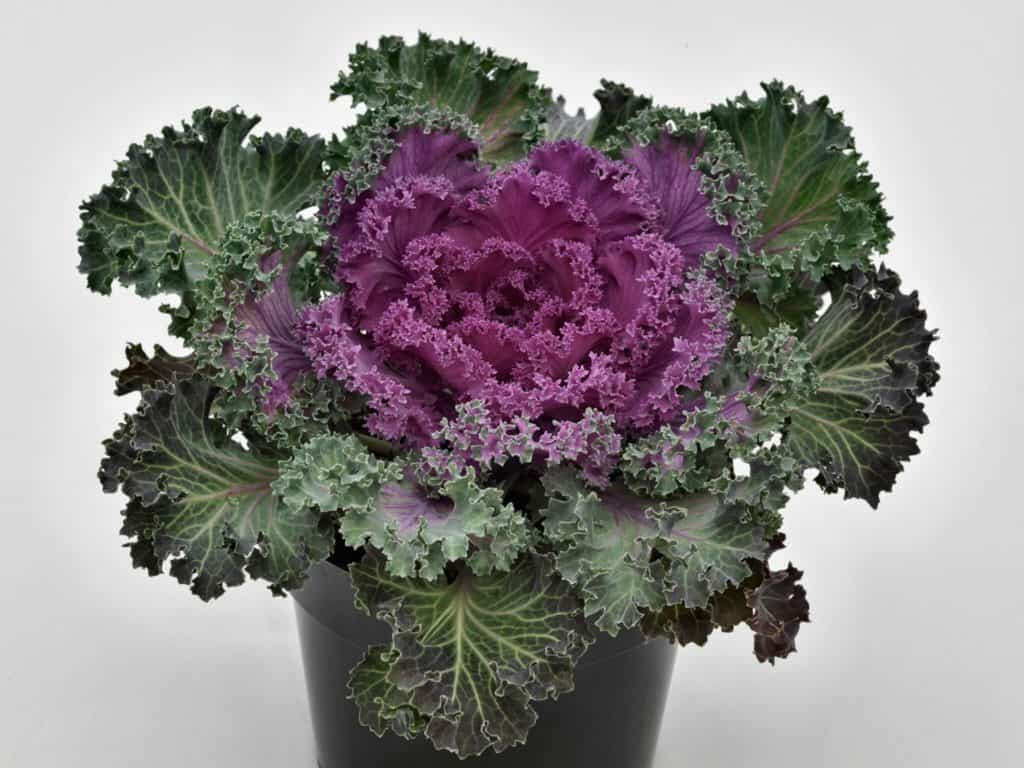 Can You Eat Raw Kale?
There is some confusion about whether or not raw kale is edible. After all, it is tough stuff, so it might not be easy to envision yourself chomping through a leaf of this leathery veggie. You certainly can eat raw kale though, and definitely should sometimes as you'll reap the most antioxidant benefits from raw kale over cooked.
In order to make raw kale more palatable, try chopping it and then toss it with a bit of lemon juice, salt, and olive oil. Scrunch the leaves with your hands as you do so, and then allow them to sit for 15-30 minutes before eating or tossing in a salad. The addition of acid and the scrunching action helps to break down some of those tough fibers, giving your digestive system a head start!
Why Does Spinach Make My Teeth Feel Weird?
If you've noticed a gritty or sticky feeling on your teeth after you eat spinach, you're not alone! This is a result of the fact that spinach contains high levels of a compound called oxalate, which forms microscopic crystals as it interacts with the calcium of your teeth.
These crystals cause no harm, however, and can be easily eliminated with a bit of time or by brushing your teeth.
Are There Any Health Concerns with Eating Kale and Spinach?
While the oxalate in spinach does not cause any concerns of the dental variety, this same compound can also interact with the calcium found in your urinary system, leading to a higher risk of developing kidney stones. For most folks, this won't be a concern. But if for some reason, you are prone to kidney stone formation or consume great quantities of oxalate rich foods such as spinach, this is something to look out for.
Kale is of no concern in the kidney stone department, so that's good news! But it does, unfortunately, contain some tricky compounds of its own. One such compound is known as progoitrin, which can interrupt the way your thyroid processes iodine and regulates hormones. Once again, this is an unlikely event but if you struggle with thyroid issues or consume kale, or other cruciferous veggies, in mass quantities, be sure to keep an eye on your thyroid health.
Kale vs. Spinach: Two Great Ways to Get Your Leafy Greens In!
No matter your health goals, both spinach and kale are great vegetables to incorporate into your diet. It's true that they each have a unique flavor profile, are available in different forms (and regions!), and have wildly different nutritional benefits to offer. Rest assured that both of these fiber rich foods are excellent contributors to a healthy diet.
Next time you need a side dish to go with your main meal, reach for one of these nutrient dense leafy greens. Whether you prefer crunching away at a fresh kale salad, digging into a pile of Steamed Spinach, or drinking kale juice, there are plenty of ways to get your greens in!