This vegan nutella recipe will blow your mind, with its rich chocolate flavor and creaminess. Eat it alone, on toast, oatmeal - you won't be able to get enough of this dark chocolate spread!
The Best Vegan Chocolate Spread Recipe
I love chocolate. It's my biggest weakness! Something I always crave, since I was a kid, is chocolate spread or nutella. I used to eat it on everything I could. I mean, who can resist a crepe oozing with a creamy chocolate spread?
This inspired me to create a vegan nutella recipe like nonother. This chocolate spread seriously tastes great with anything. I eat it almost daily with creamy nut butter on toast. It's so delicious. The best part? This recipe is 100 percent healthy. It doesn't have any palm oil, refined sugars, or hidden ingredients. Its wholesome ingredients make it dairy free, gluten free, and refined sugar free. That means no crazy blood sugar spikes from enjoying this scrumptious chocolate spread.
What I also love is that this vegan nutella makes such a sweet gift. Pouring this spread into a little mason jar, customized with name tags or labels, is the greatest DIY gift. You can use them as party favors, Christmas presents, or even office gifts! I give them out all the time, especially when new neighbors move in. And, with no nuts, it makes this gift an even SAFER bet!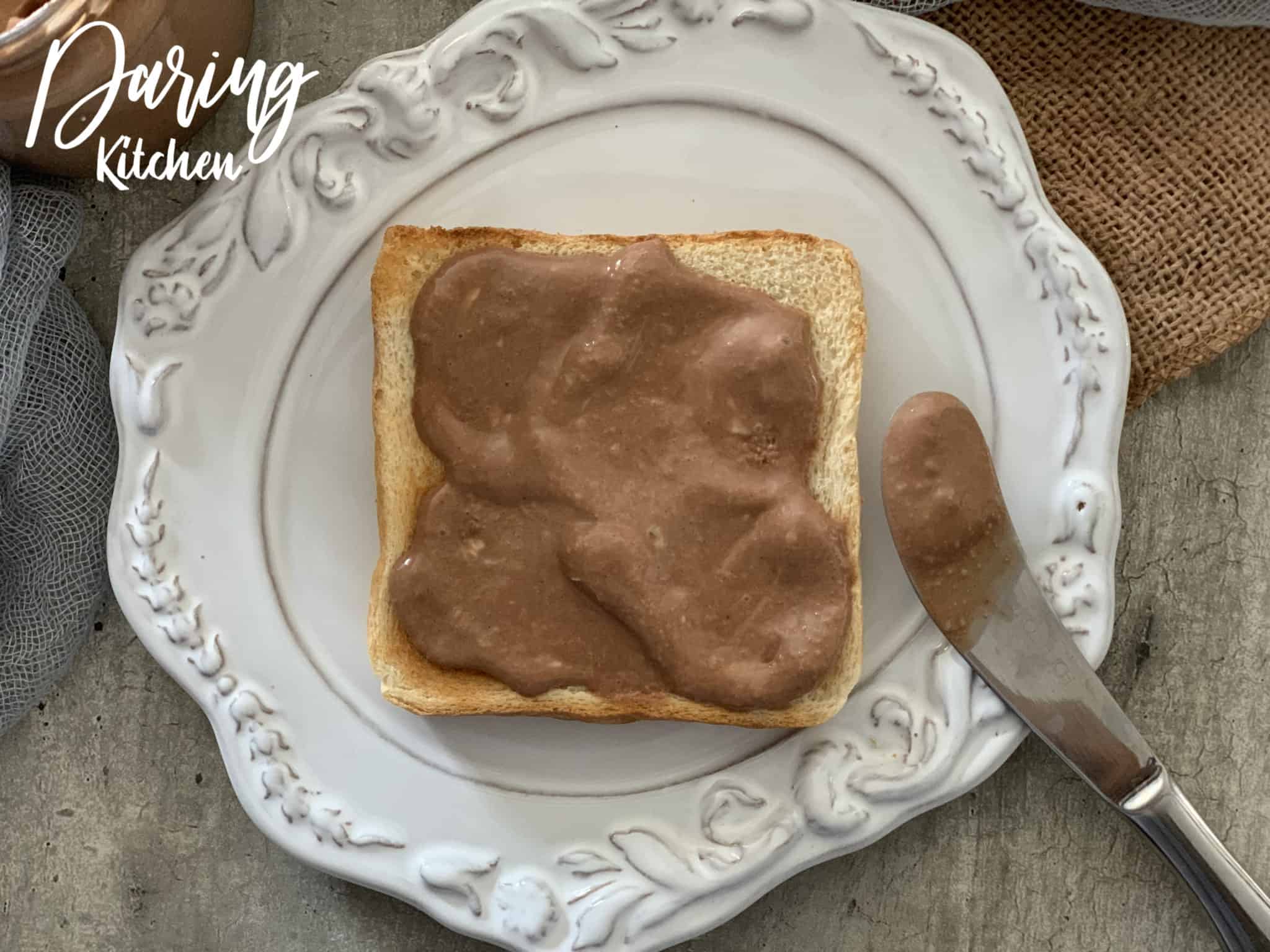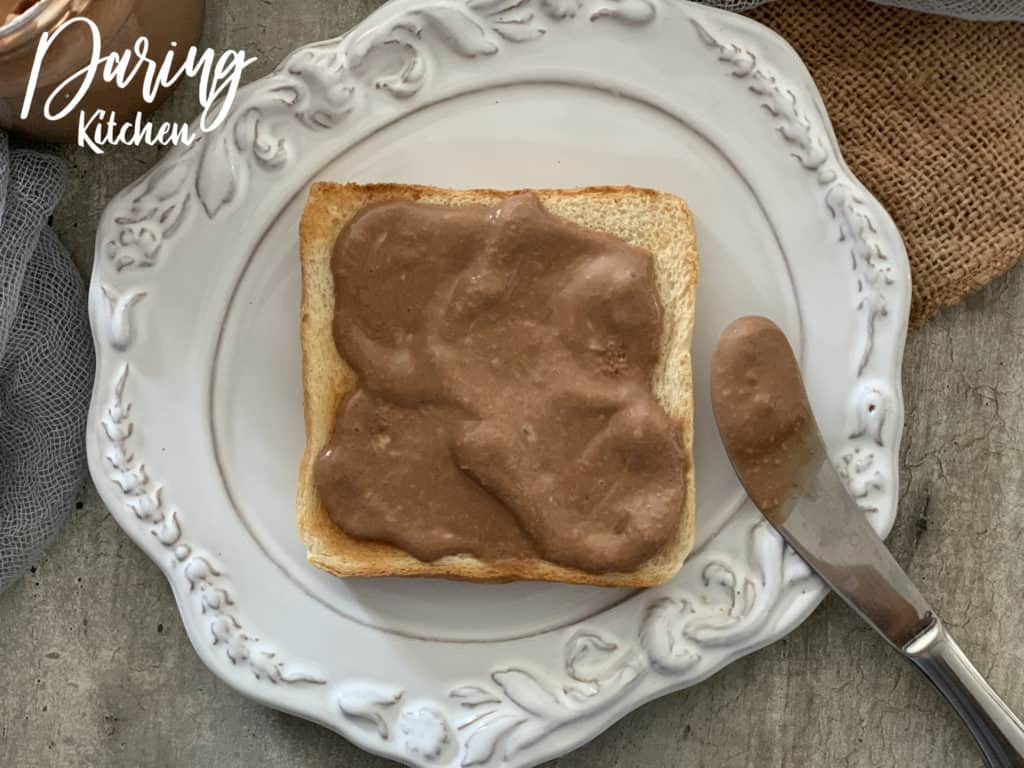 Like Vegan Nutella, But without the Nuts!
So, I got curious about how I could make a vegan chocolate hazelnut spread without the nuts. As a cook, I adore using nuts in recipes. But, omitting them can help make certain recipes more accessible and allergy-friendly. Fortunately, to make a delicious homemade nutella, you don't have to have the nuts!
Some may say - this isn't nutella anymore. But, once you taste this vegan chocolate spread, you will forget all about store bought nutella, trust me! With cocoa powder, coconut cream, and all-natural sugars, you can have the most luscious chocolate spread you've ever tasted.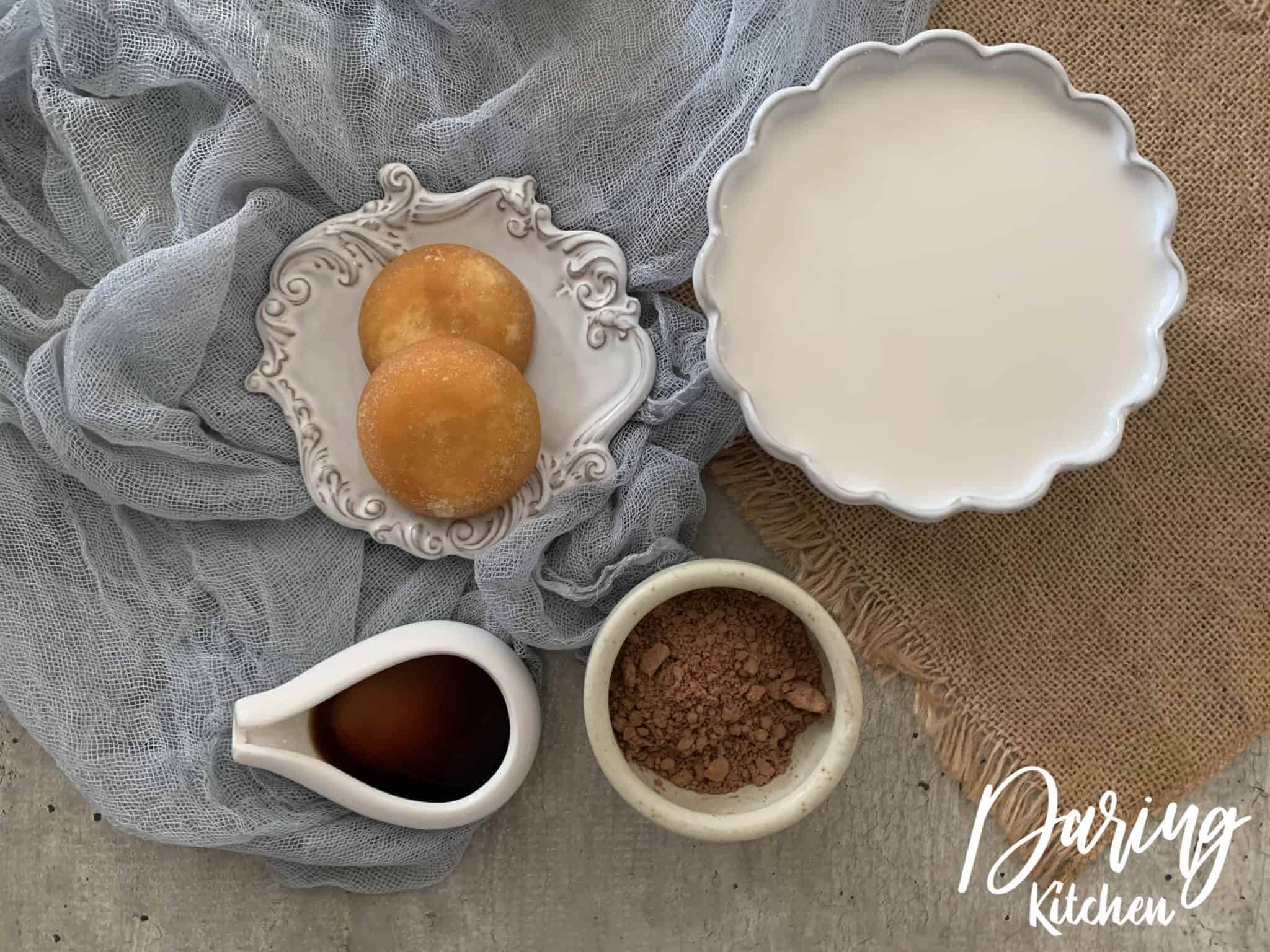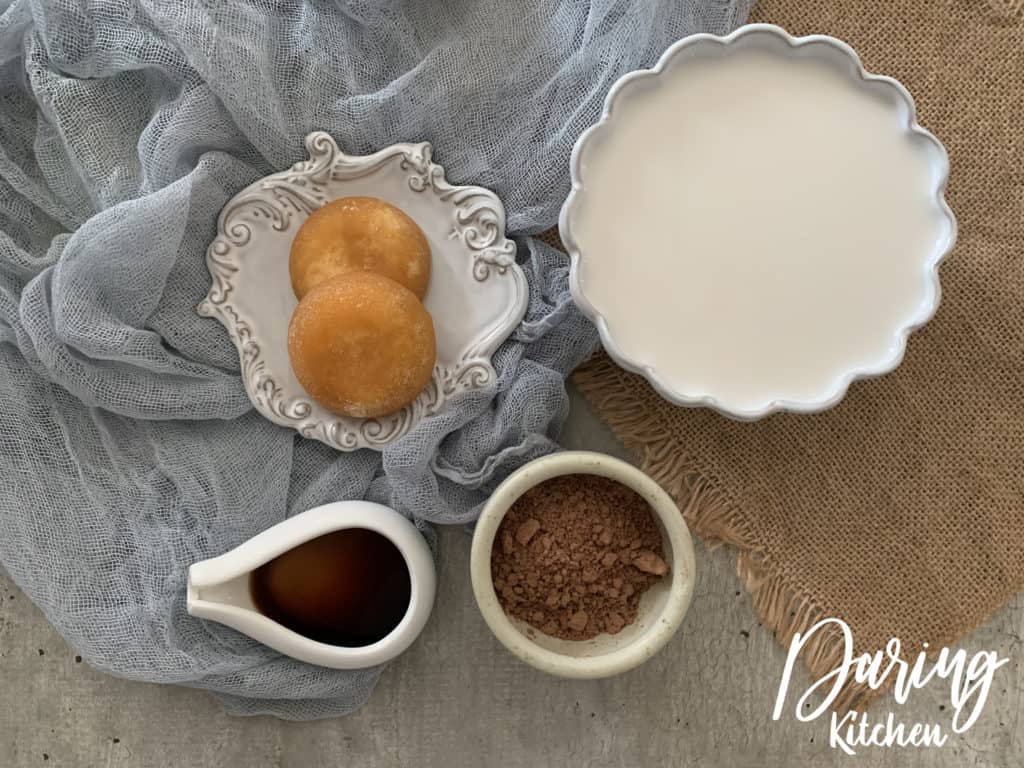 What's in this Chocolate Spread?
So, what makes this vegan nutella recipe so great? Just four high quality ingredients, along with a handy blender or food processor. That's all you need to make this gluten free and dairy free chocolate spread - I'm serious!
These are the ingredients you'll need for this classic chocolate spread recipe!
Cocoa powder - This is what gives the spread its chocolatey look and flavor. I prefer to use raw cacao instead of regular cocoa powder, as it's richer in nutrients, but the choice is up to you. You can also use melted chocolate - I prefer using dark chocolate (at least 70 percent!) Some dark chocolates have a lot of sneaky added sugars so it's best to check the package.
Coconut milk - This dairy free milk makes the perfect substitute for regular milk. It makes this vegan nutella super silky. I prefer to use canned organic coconut, as it's a little thicker than the bottled kind. You can also add a bit of coconut oil too - it's great at enhancing texture!
Coconut sugar - You can't have a chocolate spread without a little sugar. This sweetener is low-glycemic and very healthy. It's easy to find coconut sugar in most grocery stores nowadays. You can also use maple syrup, especially if you'd like to add more of a nutty flavor to your spread.
Vanilla Extract - This enhances the flavor of your chocolate spread. You can also use almond extract or maple syrup if you prefer you want to add a nutty flavor to your spread.
...And that's all the ingredients folks!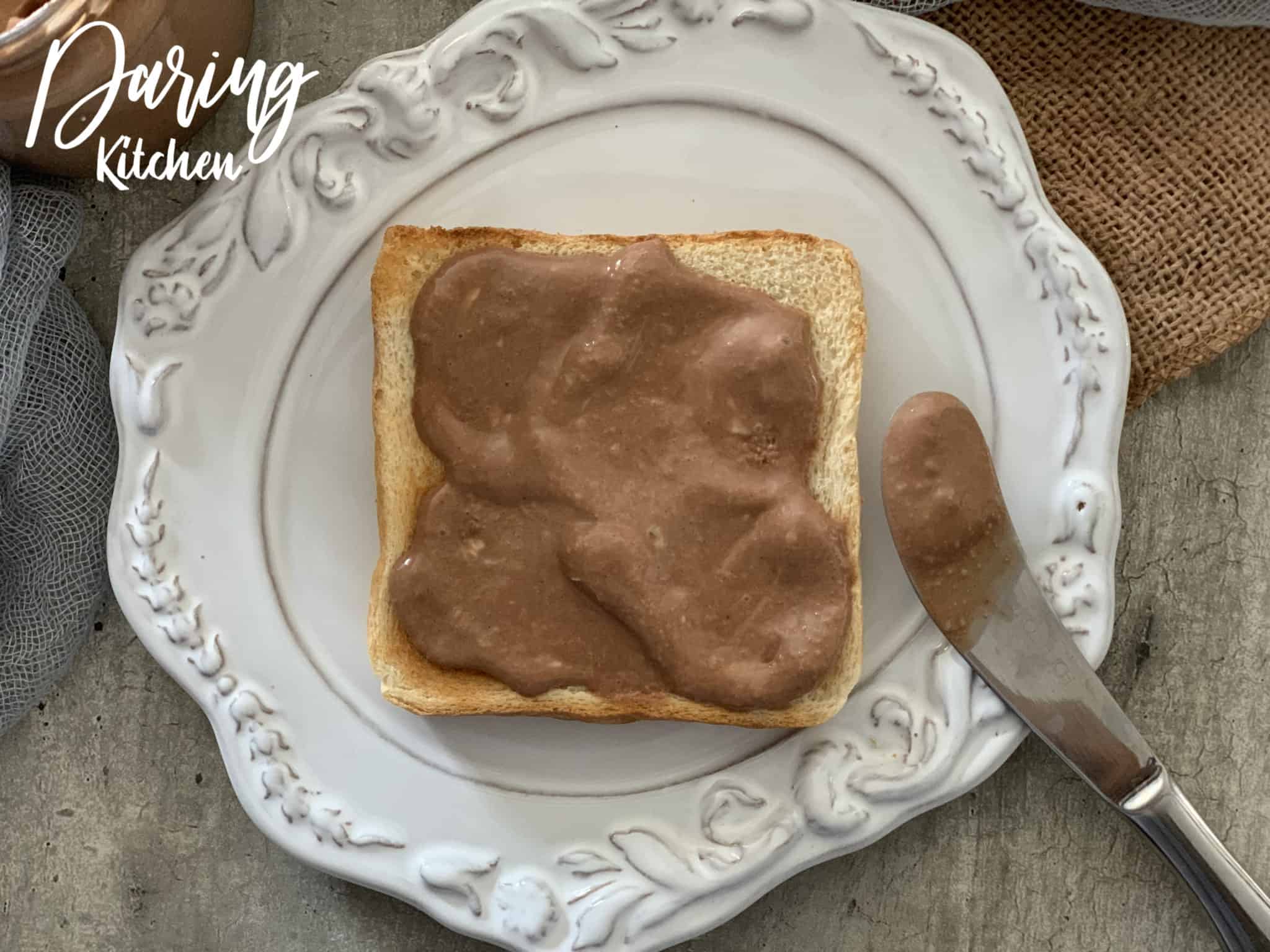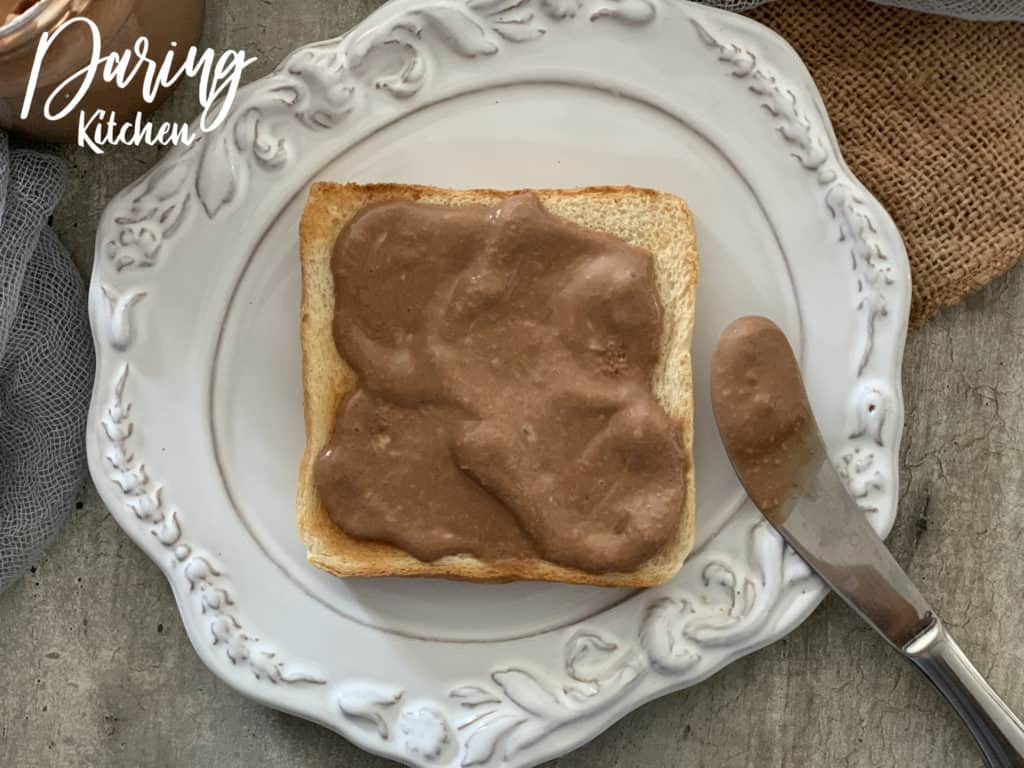 How to Pair this Dark Chocolate Spread
There are unlimited things to eat this vegan nutella with. But, I want to share with you my favorites!
Pancakes! I adore putting this vegan nutella on top of my homemade pumpkin pancakes. The mixture of sweet pumpkin, spices, and chocolate makes for the perfect breakfast treat!
Make a sandwich! There's nothing that screams childhood more than peanut butter and nutella sandwiches.
Vegan ice cream! This spread drizzles so easily on top of ice cream. I love eating it with my homemade strawberry ice cream or vanilla ice cream!
Pan fried bananas! There isn't a more healthy and delicious than bananas and dark chocolate! You can eat it as breakfast with a little nut butter on top of oatmeal (I love it with almond butter!) Or, you can simply enjoy these two as a wonderful dessert.
Cake glaze! This may sound outlandish, but I love using this recipe as a glaze on a cake. Sometimes, I put it on my cinnamon coffee cake instead of a classic glaze. So yum!
How to Make this Vegan Chocolate Spread Recipe
The method is very simple for this recipe...no hacks or crazy tools are necessary. Just make sure you have your ingredients, food processor (or blender) ready to go!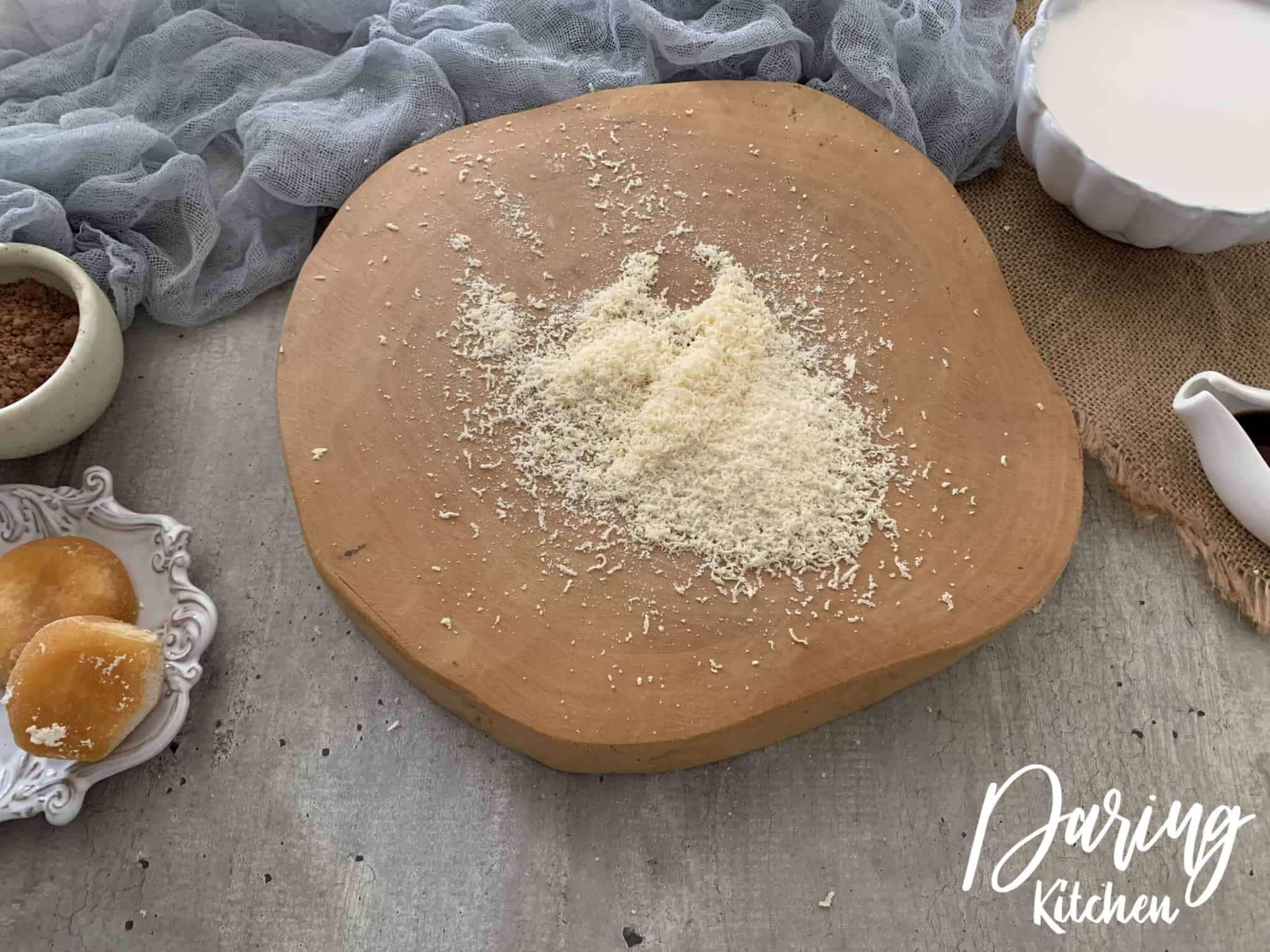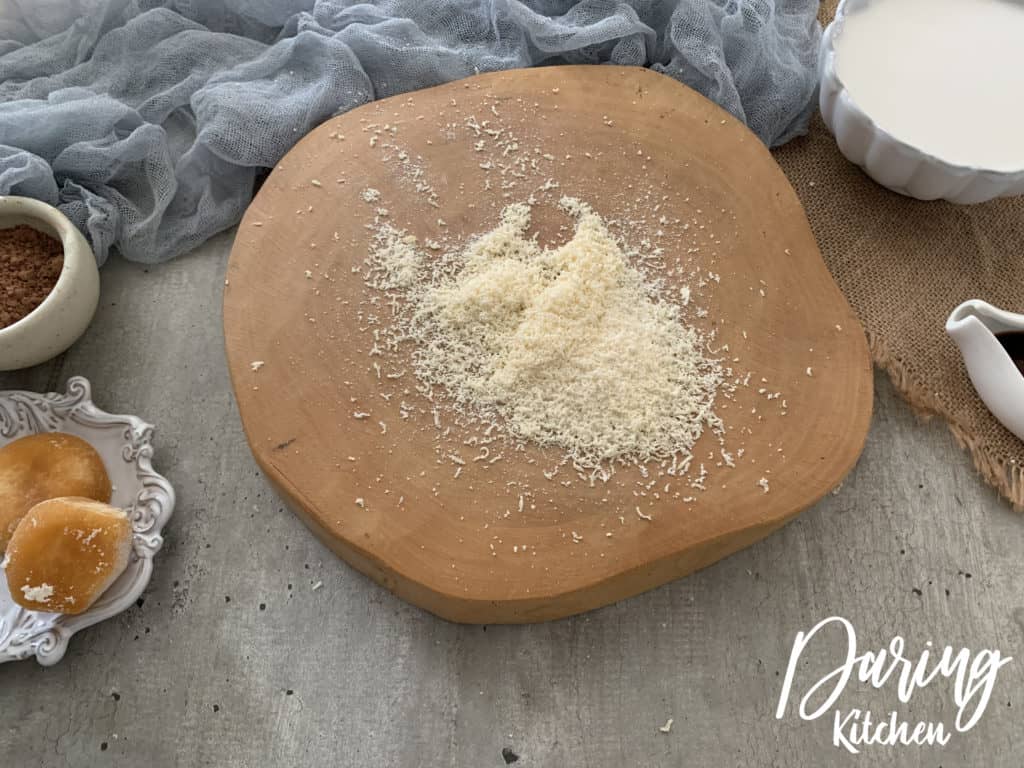 The first step is to grate your coconut sugar with a cheese grater. If you bought your sugar already ground, no need to worry about this step. Once your coconut sugar is finely grated, it's time to move on to the next step.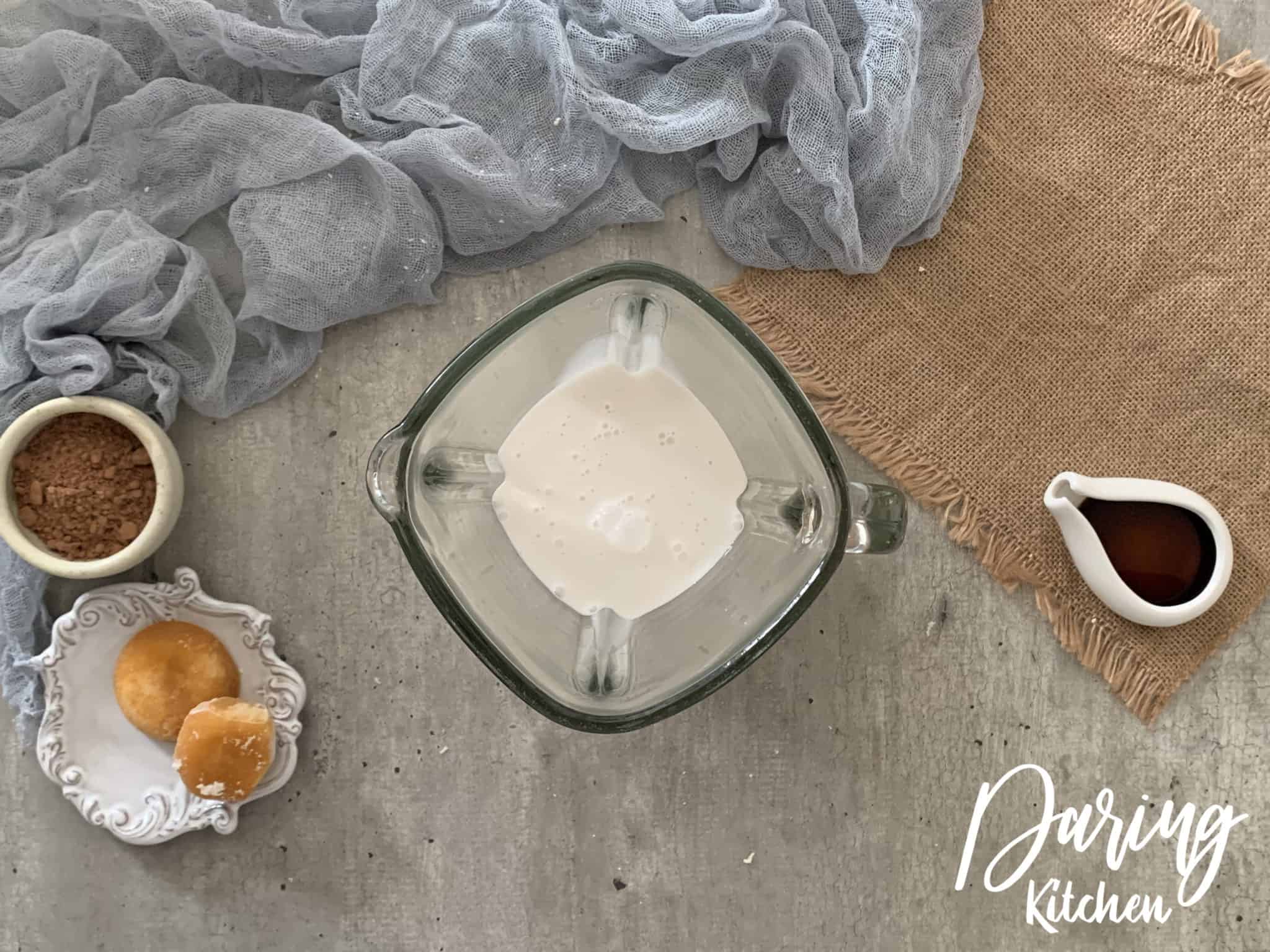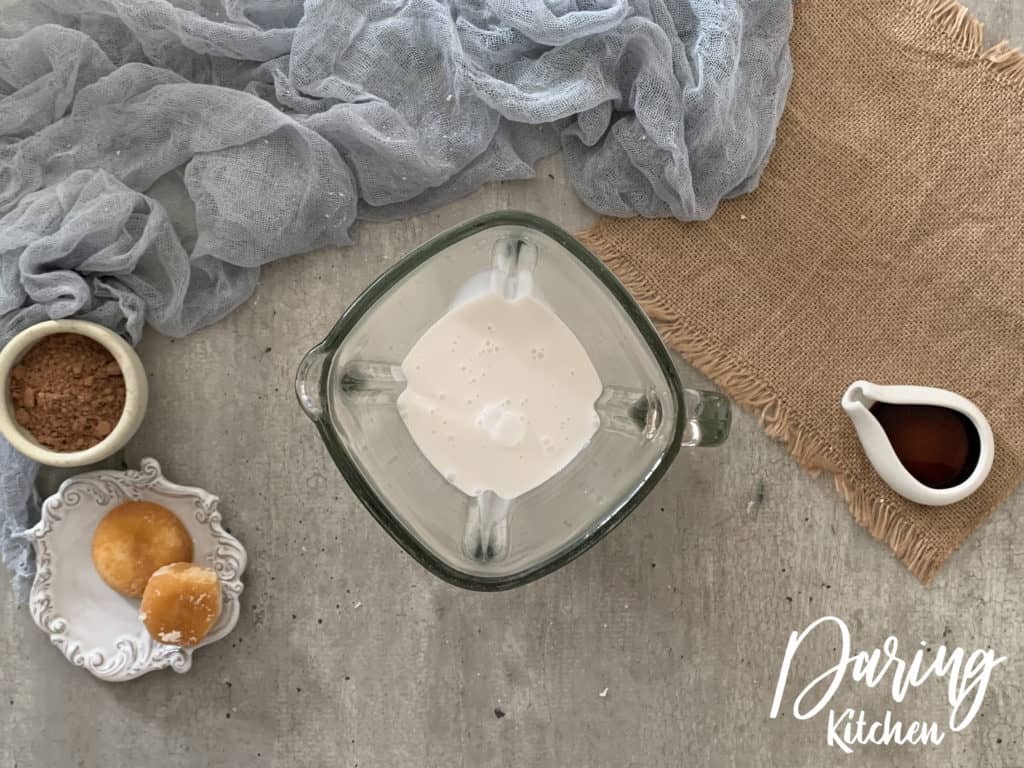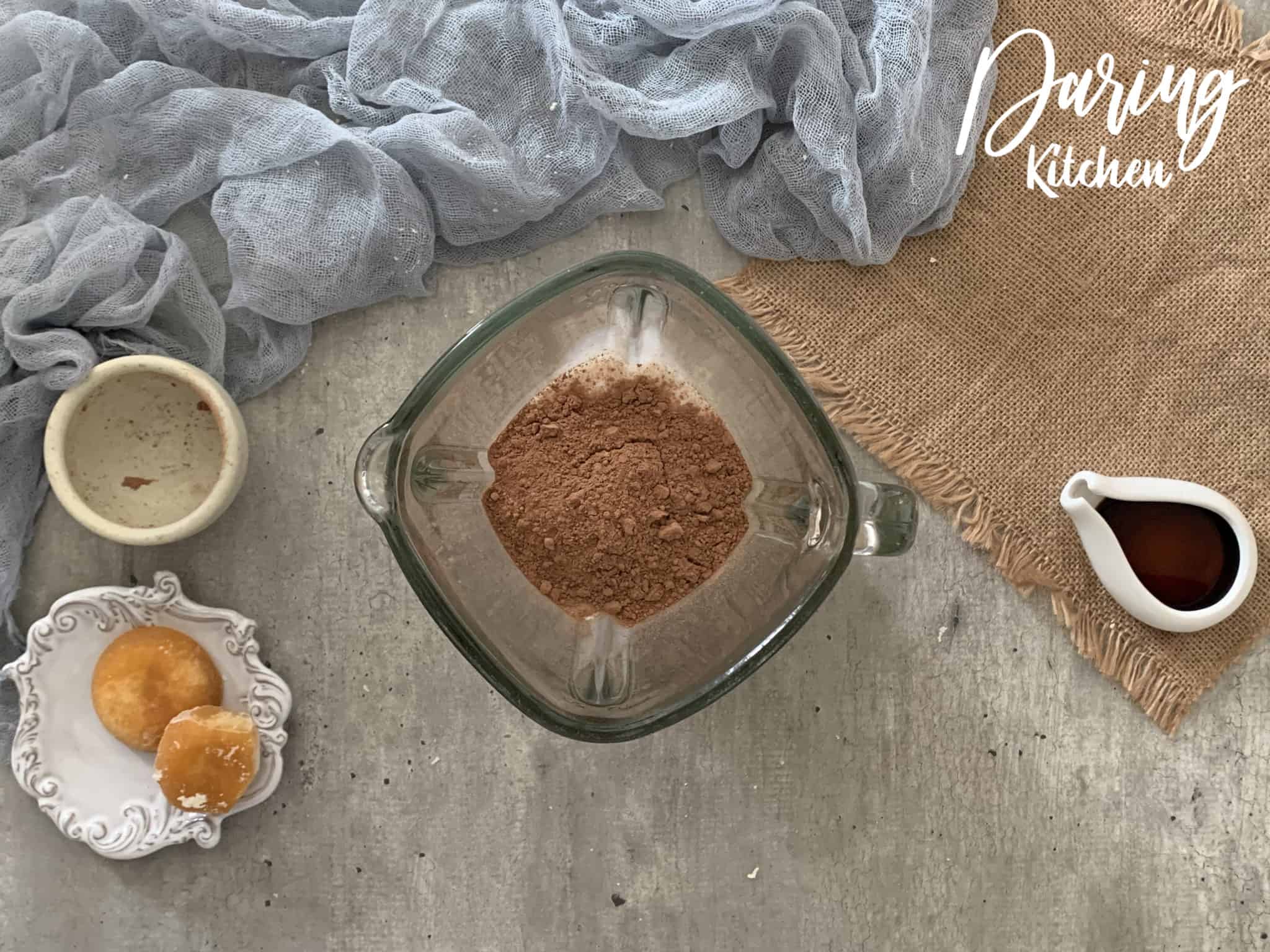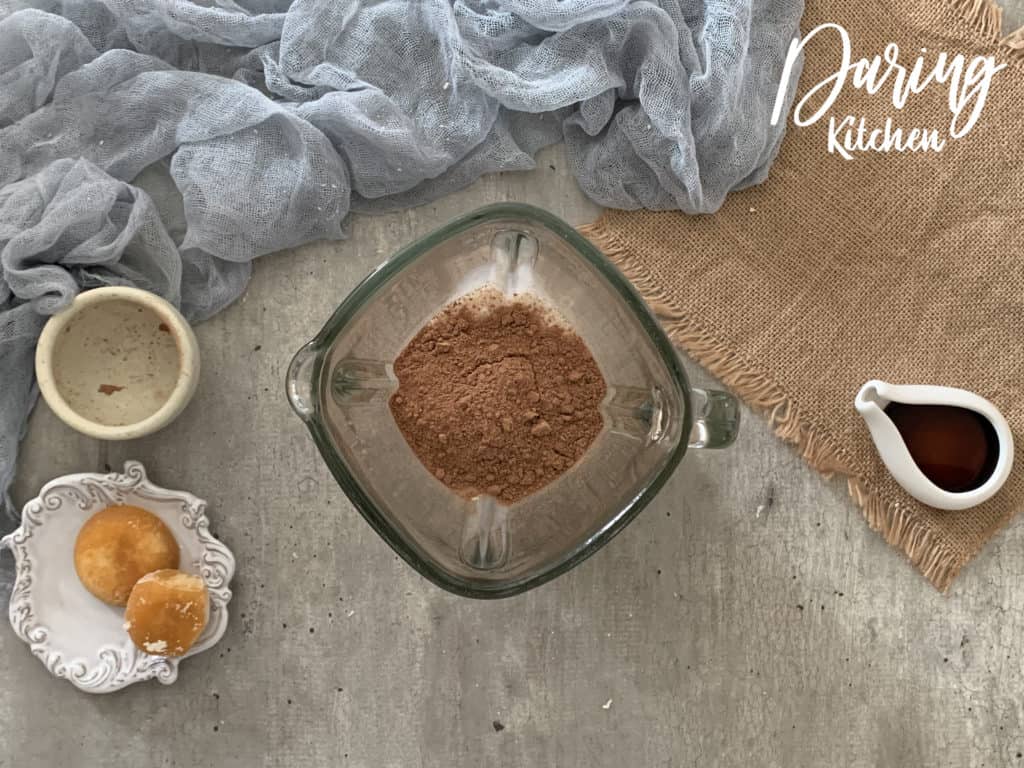 Set up your food processor or blender. Then, carefully pour in your coconut milk, followed by your cocoa powder.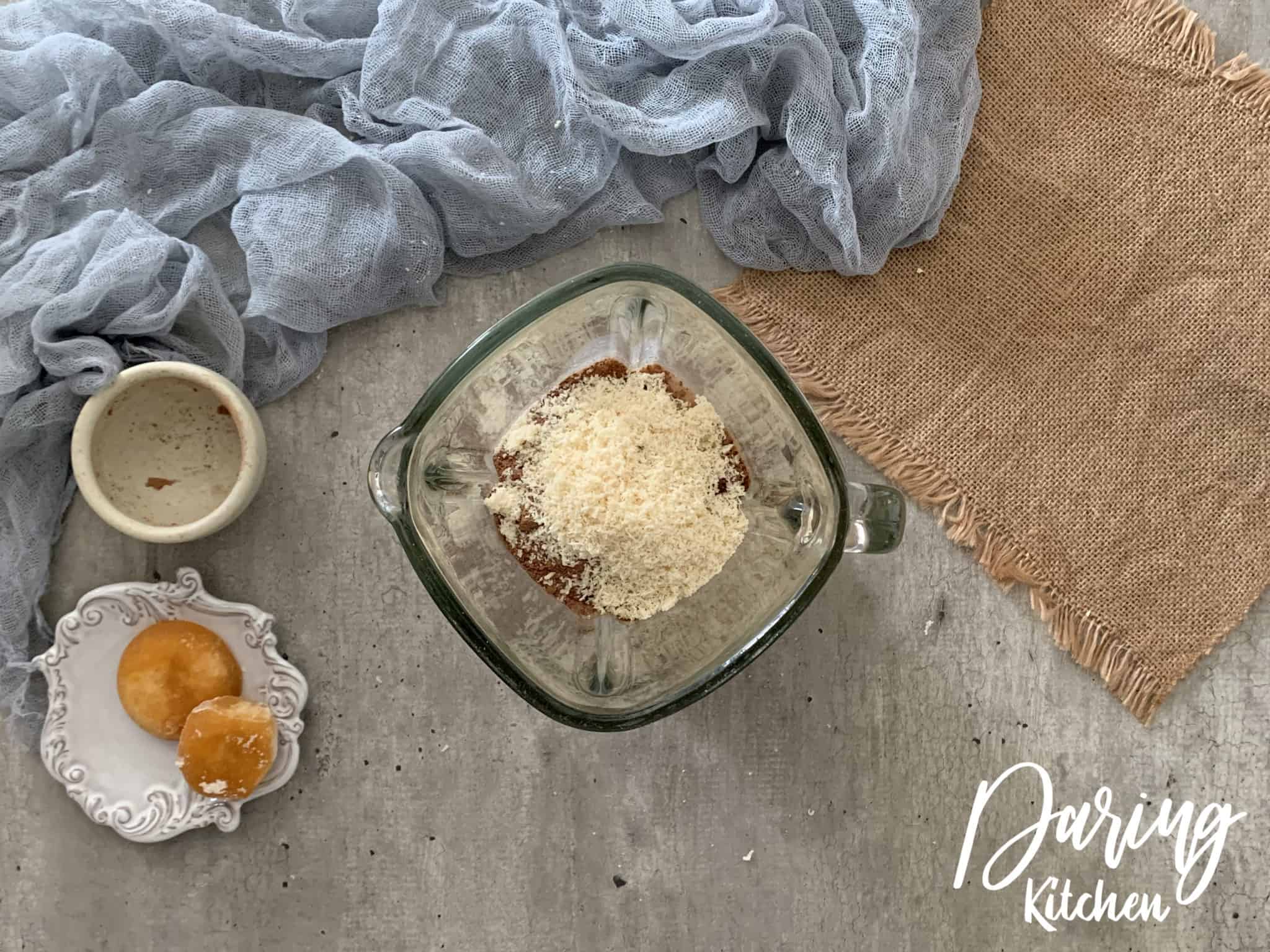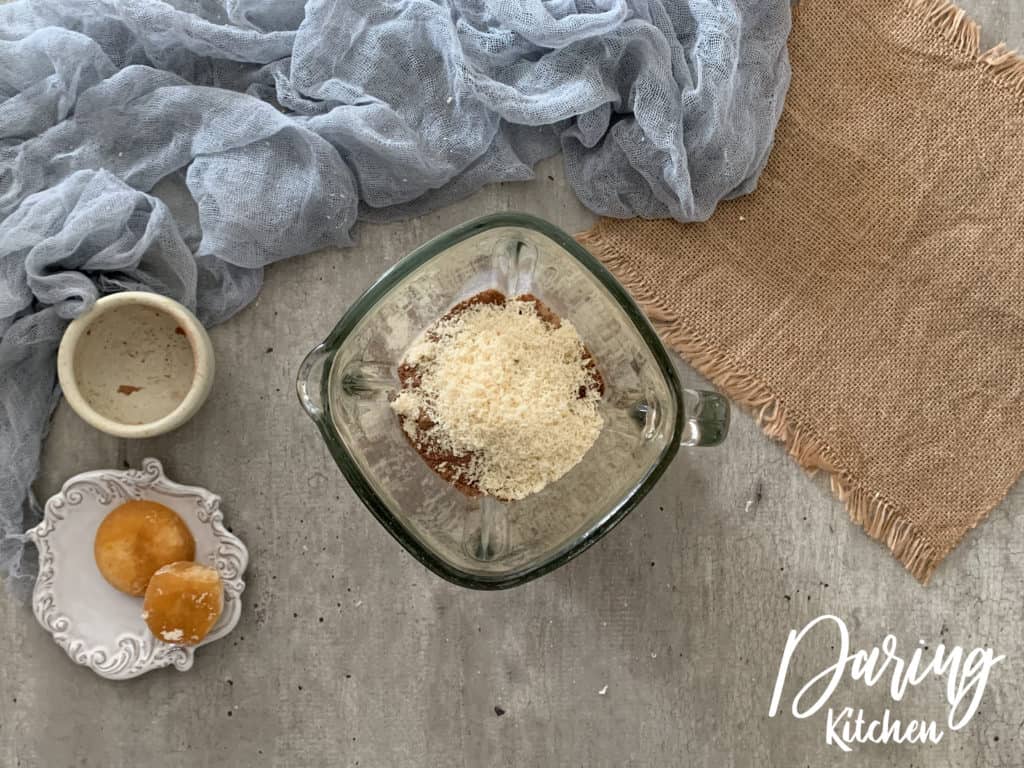 Then, add in your coconut sugar and vanilla extract.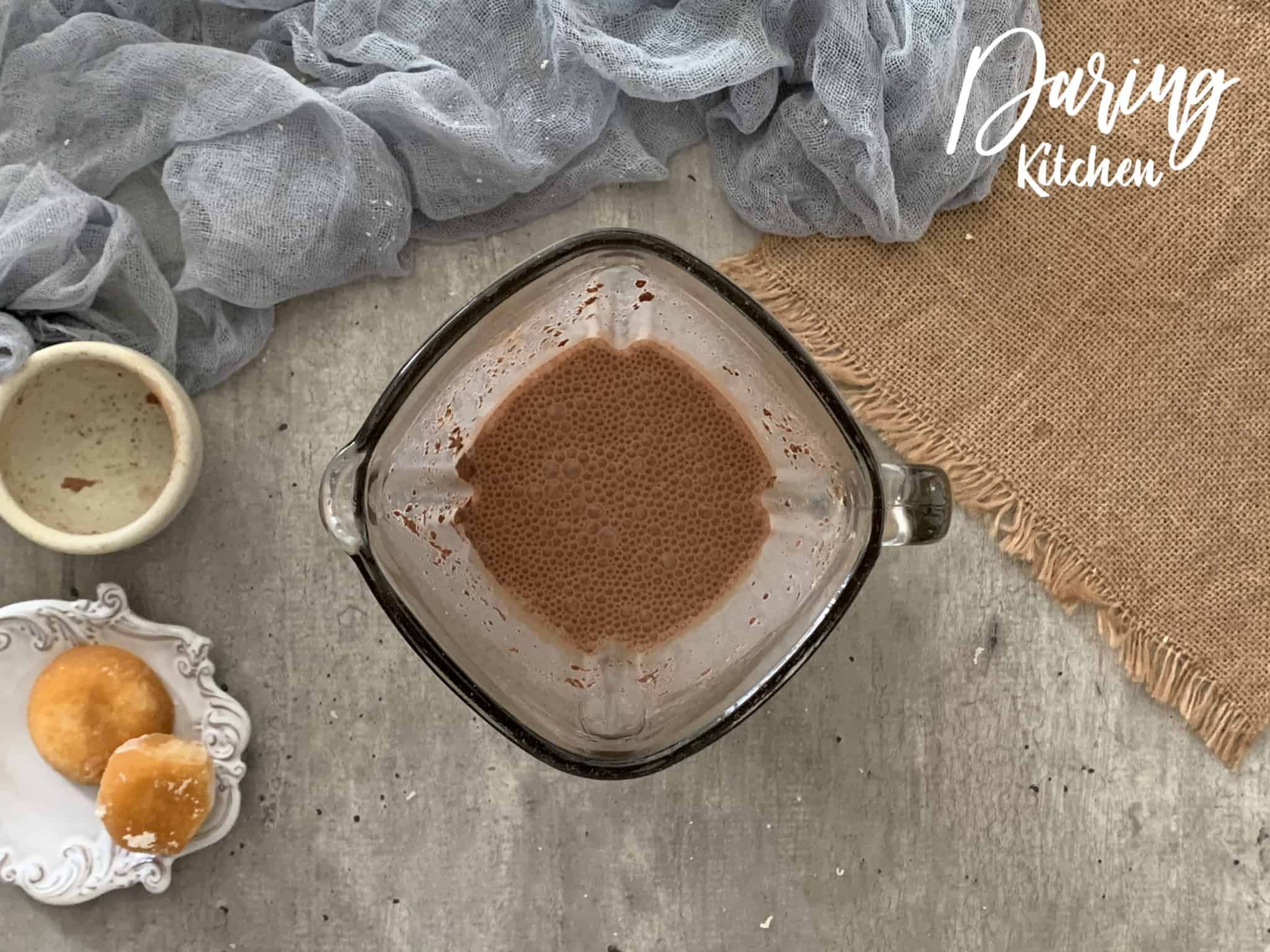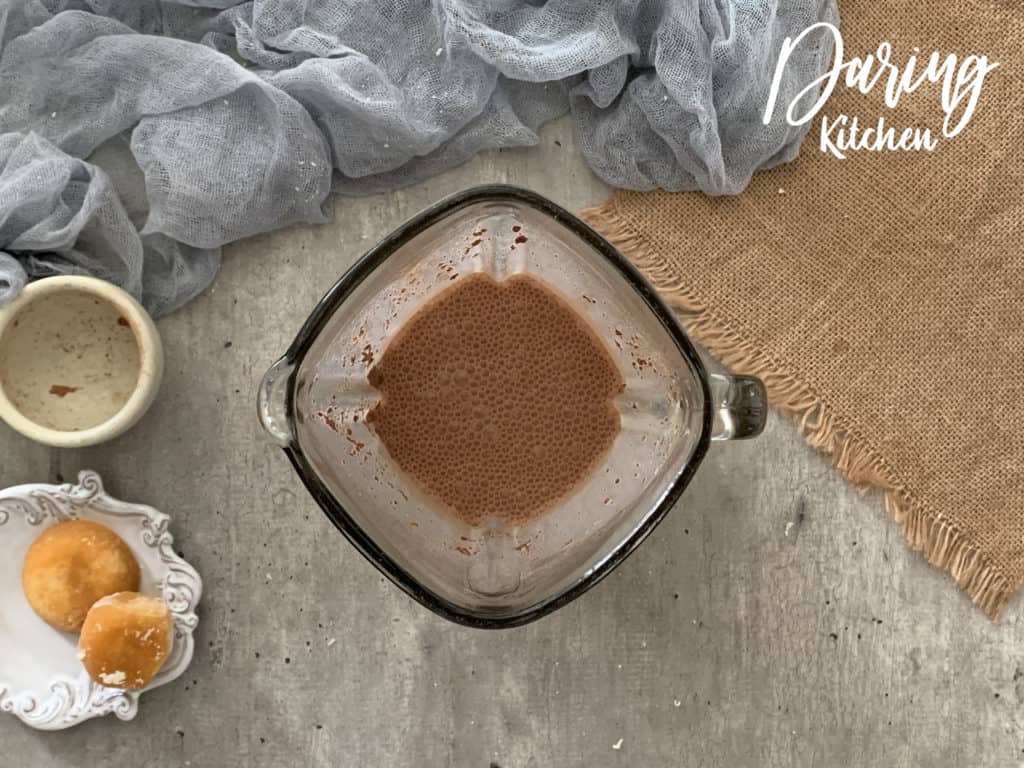 Blend on high, allowing everything to come together into a creamy chocolate-y delight!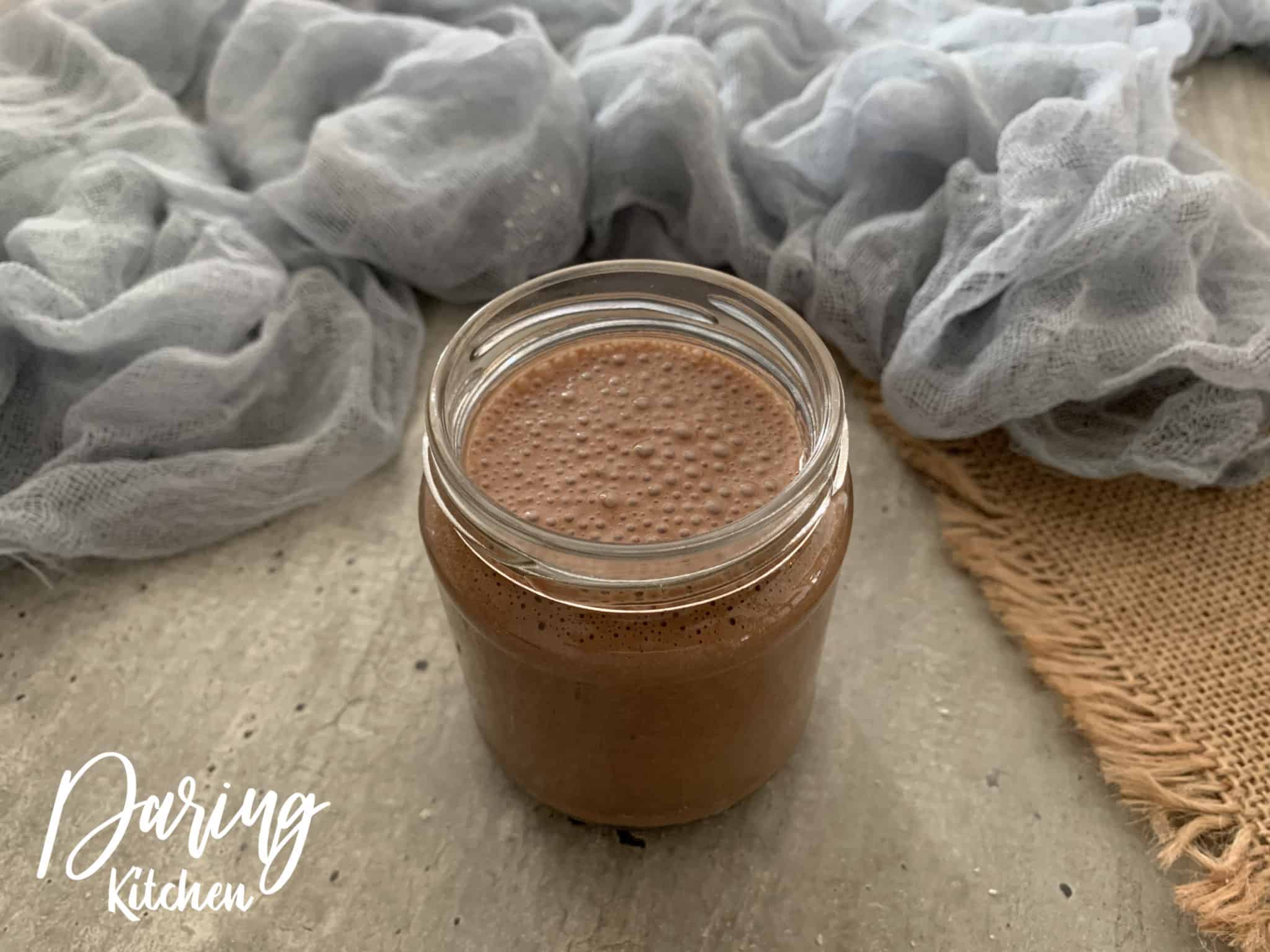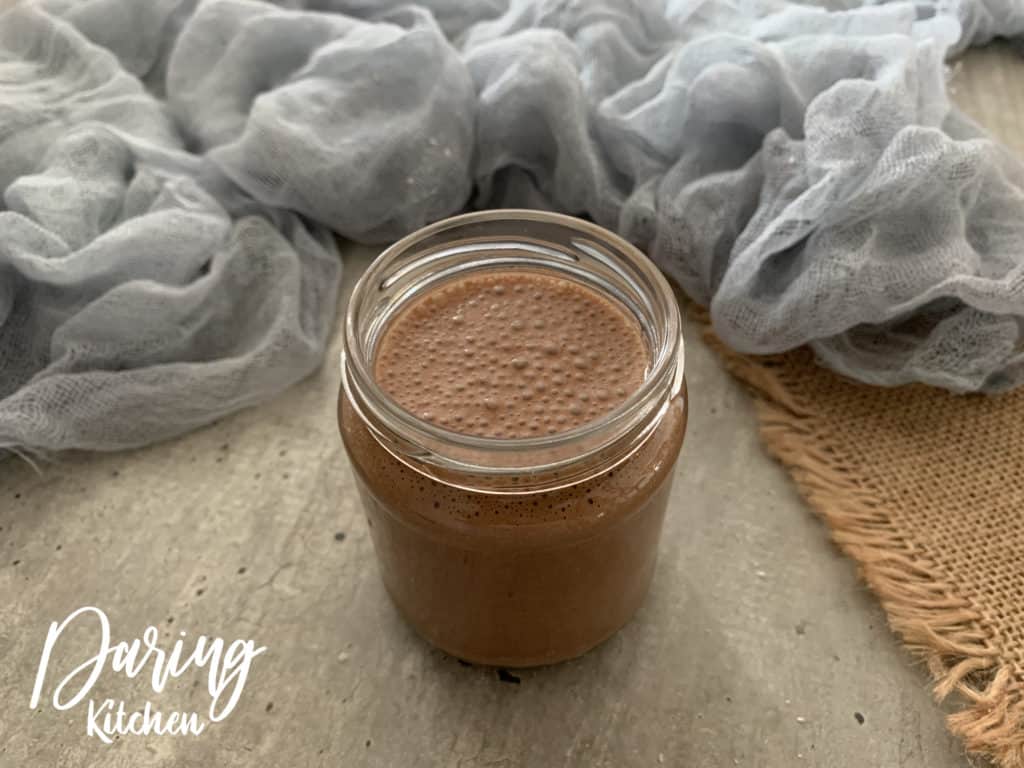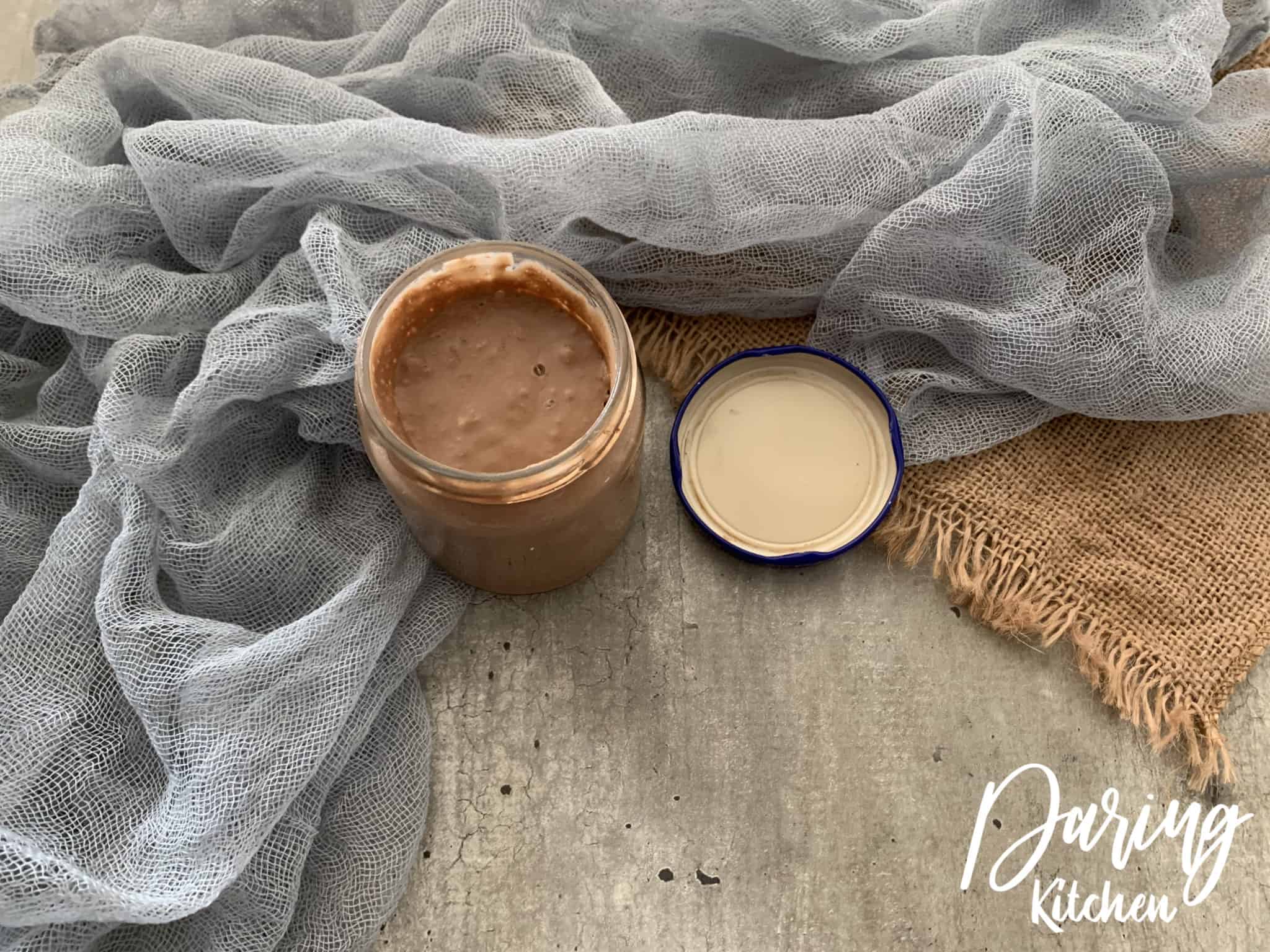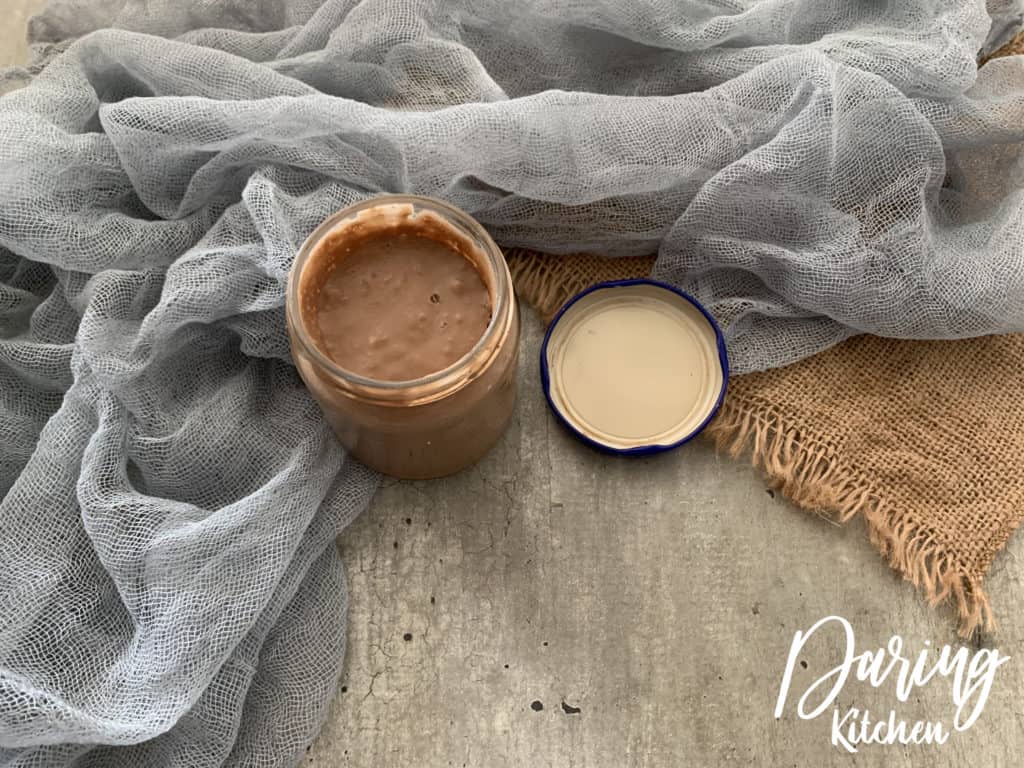 Pour your chocolate spread into a mason jar or any air-tight container. Refrigerate for at least 2 hours so that the vegan nutella can solidify into the perfect spreadable texture!
Serve any way you like!
Please let me know all your thoughts on this recipe. It's one that I make regularly, as it's a delicious condiment to have in your home. I always love to have it out when guests are over - it makes a real treat to have any time of day!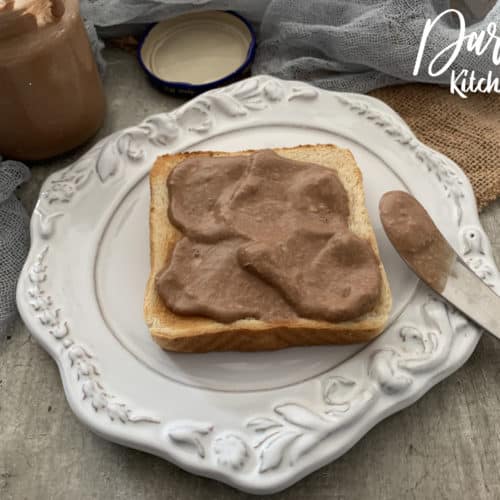 Vegan Nutella (Chocolate Spread)
The creamy, dreamy chocolate spread is dairy free, gluten free, and super easy to make!
Print
Pin
Rate
Equipment
Blender

Cheese Grater

Fridge
Ingredients
400

ml

Coconut Milk

4

Tbsp

Coconut Sugar

4

Tbsp

Cocoa Powder

1

Tbsp

Vanilla Extract
Instructions
Mix all of the ingredients into a blender and blend well.

Refrigerate for 2-3 hours.
Nutrition
Calories:
1034
kcal
|
Carbohydrates:
68
g
|
Protein:
12
g
|
Fat:
88
g
|
Saturated Fat:
77
g
|
Polyunsaturated Fat:
1
g
|
Monounsaturated Fat:
5
g
|
Sodium:
155
mg
|
Potassium:
1204
mg
|
Fiber:
7
g
|
Sugar:
35
g
|
Vitamin C:
4
mg
|
Calcium:
99
mg
|
Iron:
16
mg