Out of all kitchen knives, the boning knife has to be the one that confuses most home cooks. The curved flexible blade is certainly odd, but there is a good reason why this kitchen tool is the only one shaped like this.
Today, we will go over how to use a boning knife like a professional chef—no matter how good your knife skills are! Once you're done reading, you'll be ready to use your boning knife for fish, meat, fruit, and baked good (yes, you read that correctly).
How to Use a Boning Knife Safely?
The hardest part about using a boning knife is getting used to its ergonomic shape. The flexible blade design and the curved stainless steel blade with a tapered tip make it stand out from other knives (like the chef knife). Yet, you can learn how to use a boning knife just as easily as you would any other kitchen tool.
Holding the Knife Correctly
Hold the boning knife with your dominant hand.
Wrap your middle finger, ring finger, and thumb around the handle—they'll provide good grip on the boning knife. Then, place your index finger firmly on top of the blade—this helps stabilize the movements of the boning knife.
Use your non-dominant hand to steady the cut of meat and fish on the cutting board. Remember to keep your fingers curled to avoid accidentally cutting yourself.
Wielding the Knife
When using any kitchen knife, not just a boning knife, you should always move the knife away from you. That is for a very obvious safety reason—if the boning knife slips from the cut of meat, it won't cut you.
Moreover, you should also account for the flexibility of the blade when using your boning knife. Boning knives are designed in a way that the blade can bend in two or three directions more easily, which means you have to be especially careful about where you place your non-dominant hand.
Making Slicing Motions
Use the pointy tip of the boning knife to make small incisions in your cut of meat. This is especially important when you're getting ready to remove the skin off meat or fish, as the pointy tip allows you to be very precise.
The sharp length of the boning knife is best to make steady cuts in the meat. You can get the most out of the sharp blade by making sawing motions with the entirety of the blade.
Caring for a Boning Knife
Cleaning a stainless steel or carbon steel boning knife is simple and easy: wash by hand with warm soapy water and either towel-dry or air-dry.
It's also important that you keep your boning knife sharp. Boning knives (whether they're made of stainless steel or another type of material) get dull after just a few uses because they're constantly grinding on bone and sinew. Make sure to read our guide on how to sharpen kitchen knives to restore your boning knife to its former glory.
An Easy Guide to Boning Knife Uses: 5 Tasks
Now that we have gone over the basics of how to use a boning knife we can move on to more advanced topics. Here is what you can use your boning knife for—and some tips to help you do a good job.
1. Removing Bones from Meat
Of course, boning knives are used to remove the bones off a chunk of meat. Exactly how you should go about doing so depends on what cuts of meat we're talking about, but generally speaking, here is what you should do.
Lay the meat on the cutting board and find out where the bone is. You might have to cut away a layer of fat or skin to see it.
Next, run the tip of the knife along the outline of the bone. This will make a shallow but precise incision into the meat, which will help you on the next step.
Finally, insert the length of the boning knife blade in the incision you made and make a sawing motion, forward and backward. Put however much force you need to on the blade. You may have to go at this sawing motion quite a few times before you've separated the meat from the bone.
This method works both with raw meat and cooked meat.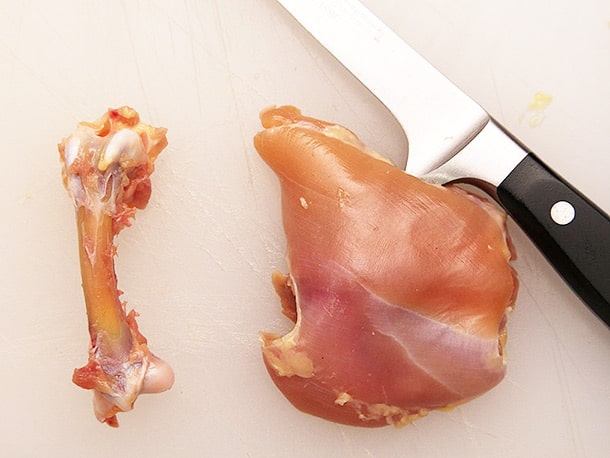 2. Separating Skin from Meat
Start by placing the meat on the cutting board and identifying where the layer of skin starts and ends.
Next, with the tip of your boning knife, make a small incision as close to the meat as possible. You should be able to cut out a small flap of skin, about one or two inches long.
Then, carefully hold that flap of skin and run the length of your boning knife blade through it. Make sawing motions back and forth until the skin has completely come separated from the meat.
If you look closely, you'll notice the skin hugs the meat. This means you will need to angle your boning knife to accompany the curves the skin makes. Only this way will you be able to completely cut the meat away from the skin.
3. Removing the Skin from Fish Fillets
Although a boning knife isn't quite the same as a fish fillet knife, you can use it as an alternative in a pinch. Sure, a fillet knife allows you to very easily remove bones from fish. But if you don't have one, you can still use a boning knife for removing the skin from fish easily.
Lay the fish skin side down on your cutting board.
Then, use the tip of your boning knife to make a small incision between the flesh and the skin. Make sure to get as close to the skin as possible.
Next, grab the flesh you have already separated from the skin with your non-dominant hand and make sawing motions with the boning knife. Go slow, as to not damage the fish.
Continue cutting until you've separated the skin from the fillet completely.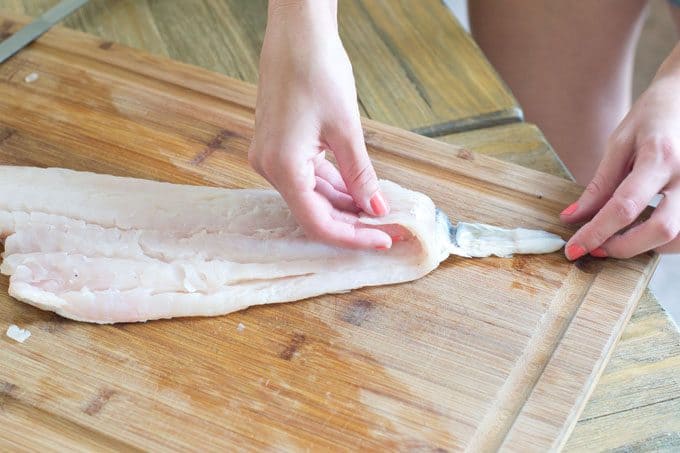 4. Carving Fruits and Vegetables
Because the boning knife is so sharp and has a flexible blade, you can carve different types of food with it. Fruits and veggies are no different.
There isn't one technique we recommend you use for this purpose. As long as you have the basics down (how to hold a boning knife, how to wield it, how to make angled cuts), you can get creative.
If you're assembling fruit trays or plates for a gathering, your boning knife skills will certainly come in handy.
5. Baking
Who knew you could use your boning knife when baking goodies? Turns out you can. 
Use a boning knife as a cookie-cutter in a pinch by taking advantage of its pointy tip. You can also carve out the inside of a cupcake to add filling for the same reason. Lastly, you could even sculpt the outside of a cake to turn it into a work of art by leveraging the pointy tip and sharp, smooth blade.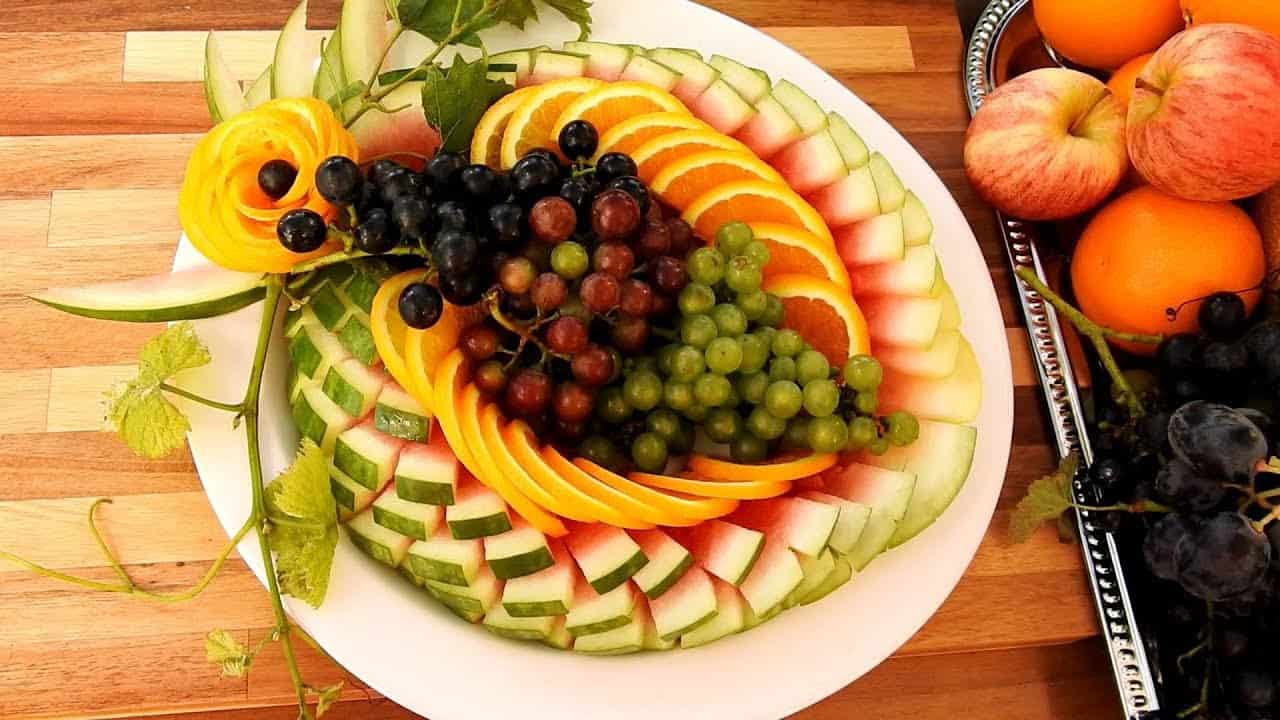 As you can see, the boning knife is an all-rounder that's incredibly useful in any home cook's kitchen. Now that you know how to use it, it's up to you to get creative and skillful in the kitchen.