Have you ever wondered about some of the less common pizza toppings? Pizza shops offer many ingredients, and two of the less known ones are pepperoncini and banana pepper. When ordering a pizza or preparing one at home, it's easy to get confused between the two.
Yet despite their similar appearances, pepperoncini and banana pepper are totally different from each other!
Let's get to know the differences between them in this pepperoncini vs. banana pepper guide.
What Makes People Confused When Considering Pepperoncini vs. Banana Pepper?
Pepperoncini and banana pepper belong to the same chili pepper family known as "capsicum annum." Since they're in the same pepper family, the two look similar in appearance. Both have waxy, yellow-green exteriors.
When it comes to taste, these peppers have similar degrees of heat, accompanied by a mild tanginess. All of these similarities only add to the confusion people have when choosing between pepperoncini vs. banana pepper, since it can be difficult for the unfamiliar to properly differentiate.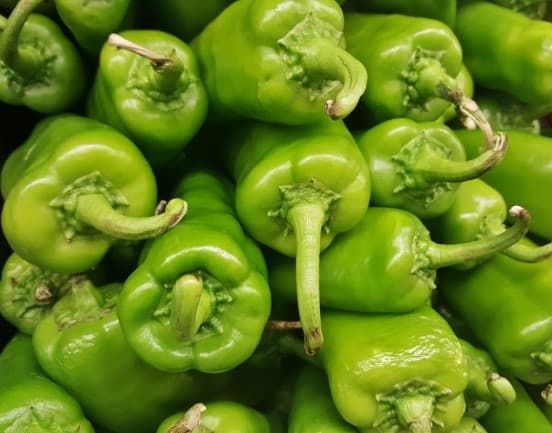 What is the Difference Between Pepperoncini vs. Banana Pepper?
Despite the confusion caused by the similarities of these two peppers, there are, nonetheless, concrete ways to tell them apart. Notably, the peppers have differences in appearance, heat, and flavor.
Equip yourself with the skill to distinguish pepperoncini vs. banana pepper, so the next time you go to a grocery store, you know instantly which to pick.
Appearance
Both pepperoncini peppers and banana peppers are about 2 to 3 inches in length, and pepperoncini is shaped the same as the banana pepper. However, you can certainly tell the difference between the two if you look at them closely. Here's what to look for:
Skin Type
Check the skin types of pepperoncini and banana bell pepper. Pepperoncini has more wrinkles and folds than the skin of a banana pepper, which tends to be mostly smooth. Moreover, pepperoncini have thin walls, which is unlike the thick walls of a banana pepper.
Color
As banana peppers ripen, their color changes from green to yellow, or orange and sometimes red. On the contrary, pepperoncini has a green hue that changes, immediately, to a deep red color once ripened. Generally, banana peppers are yellow, while pepperoncini are bright green when at their maturity.
Of course, confusion is common, since some pepperoncini can become yellowish-green. When this happens, the next thing you need to check for regarding appearance is the edge of the pepper.
Shape
Since both peppers share the same shape as a banana, the best way to tell them apart is to check the ends. Banana peppers have pointed ends, while pepperoncini have bottoms that appear rounded off.
Heat
The spiciness aspect of peppers is measured using the Scoville Scale. Though pepperoncini vs. banana peppers have almost the same agree heat, there is nonetheless a slight difference that can help you tell the peppers apart.
Pepperoncini peppers score 100-500 in Scoville Heat Units. In contrast, banana peppers have 0-500 Scoville Heat Units. All in all, some banana peppers can be milder than pepperoncini.
The spice factor of both pepperoncini and banana peppers is considered very mild, and many people can tolerate it.
Flavor
Pickled pepperoncini and pickled banana pepper may have the same flavor, and for this reason, you'll have a hard time distinguishing them apart when they're in this state. However, the raw versions of these peppers are much more easily discernible in flavor.
Though both peppers are sweet, the pepperoncini aren't quite as sweet as banana peppers. Pepperoncini has a bit of bitterness, and it's also significantly juicier than its banana pepper counterpart.
Nutritional Value
Checking out the nutritional value of the foods you eat is important to ensure that you get the right recommended daily nutrients that your body needs. How do pepperoncini vs. banana peppers compare in terms of nutritional value? Is one better than the other when it comes to nutrient content?
Since both peppers come from the capsicum annum family, their nutritional content is similar when they're eaten fresh. The peppers are low in calories and also low in fat.
Vitamins A, B, and C, and minerals like iron, are also found in these peppers in large quantities. These elements help people maintain a faster metabolism, which can aid in weight loss.
Pepperoncini peppers also contain antioxidants. Antioxidants are known to help fight free radicals and lower the risk of some types of cancers, cardiovascular problems, macular degeneration, and even Alzheimer's disease.
To maximize the nutritional value of these peppers, it's best to use them fresh and in a less-processed form. Note that pickled peppers are rich in sodium and preservatives which can contribute to health risks.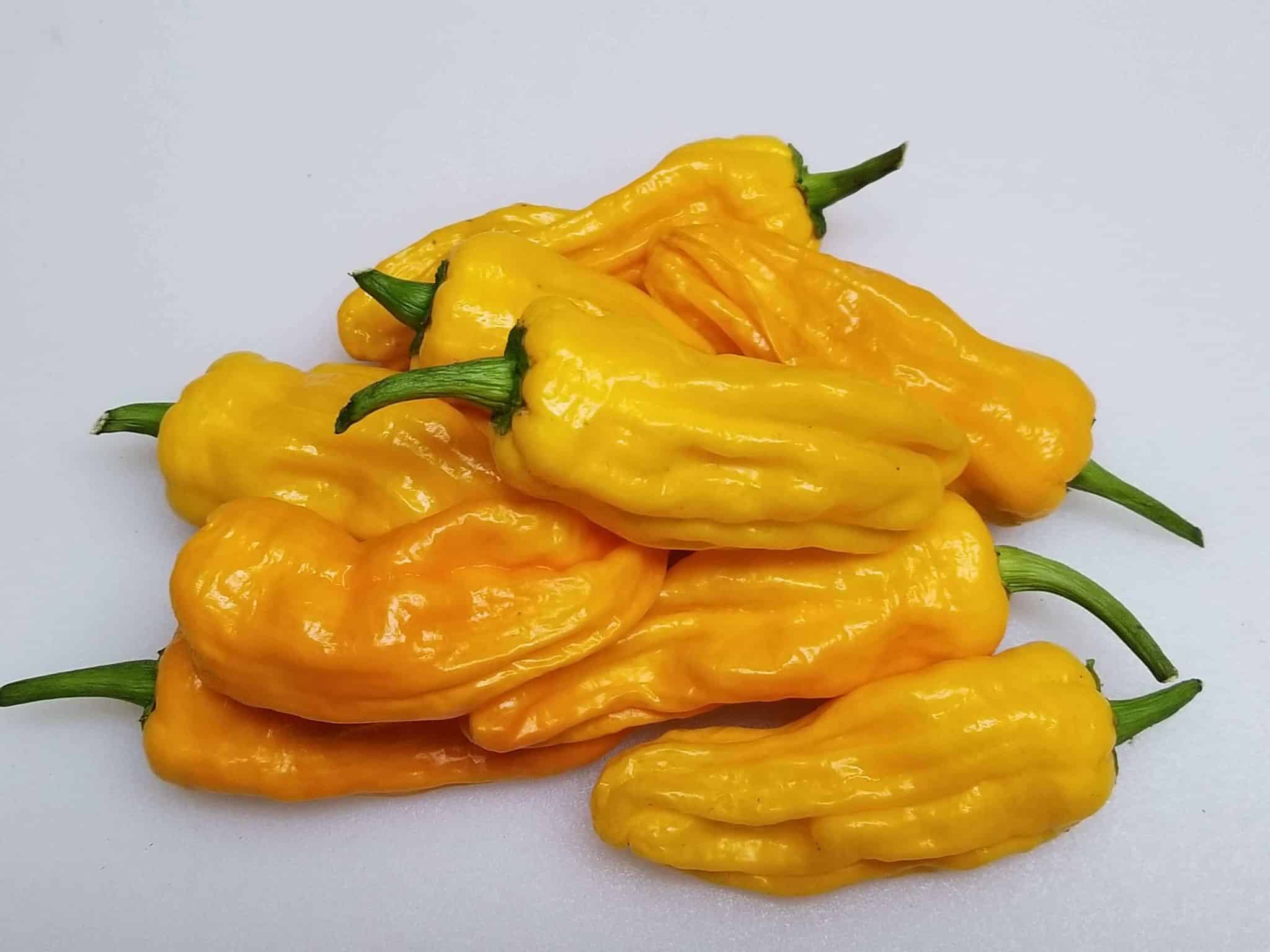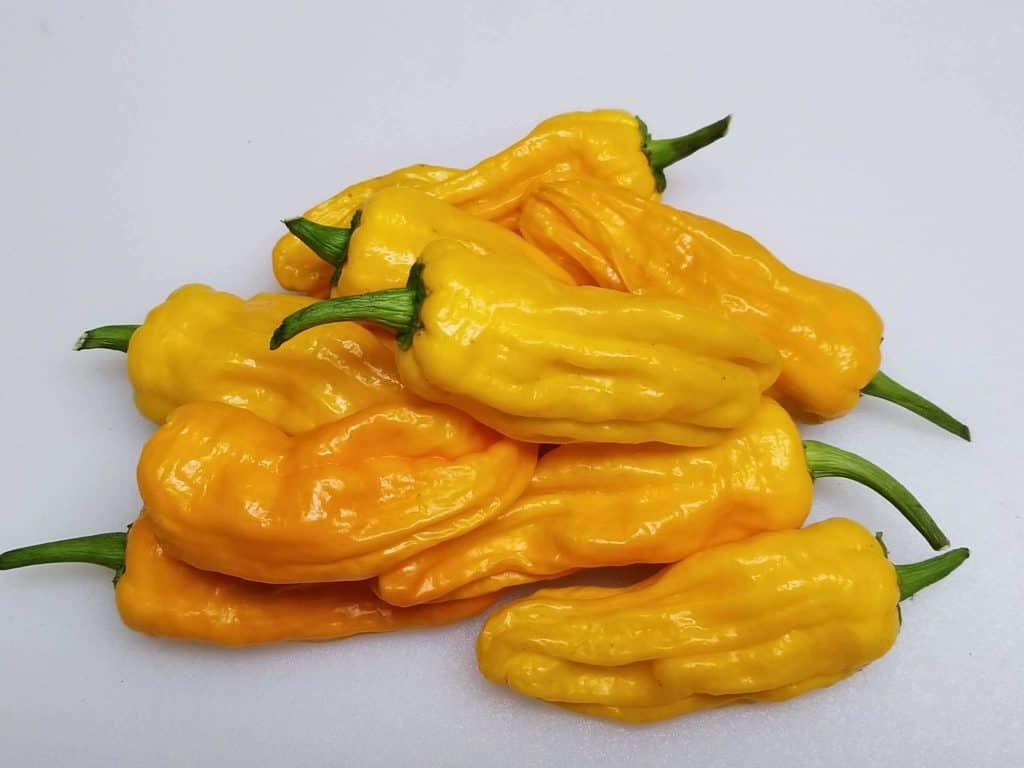 Culinary Uses: Pepperoncini vs. Banana Pepper
Pepperoncini peppers have many uses in the kitchen:
Use pepperoncini and banana peppers as an addition to your salads, sandwiches, and pizzas.
Both can also be pickled though the best pepper to use for pepper pickles is the pepperoncini. It can absorb the brine well, thanks to its thin walls.
Pepperoncini is also the best pick for casseroles and many appetizers.
Banana peppers also have a variety of uses:
Banana peppers are great for stuffing. Since it has thicker walls, you can stuff the insides easily without the concern of it breaking apart.
Banana peppers are also used in many soup variations, omelet recipes, and pastas.
Surprisingly, it is even used in ice creams!
How to Tell Pepperoncini and Banana Pepper Apart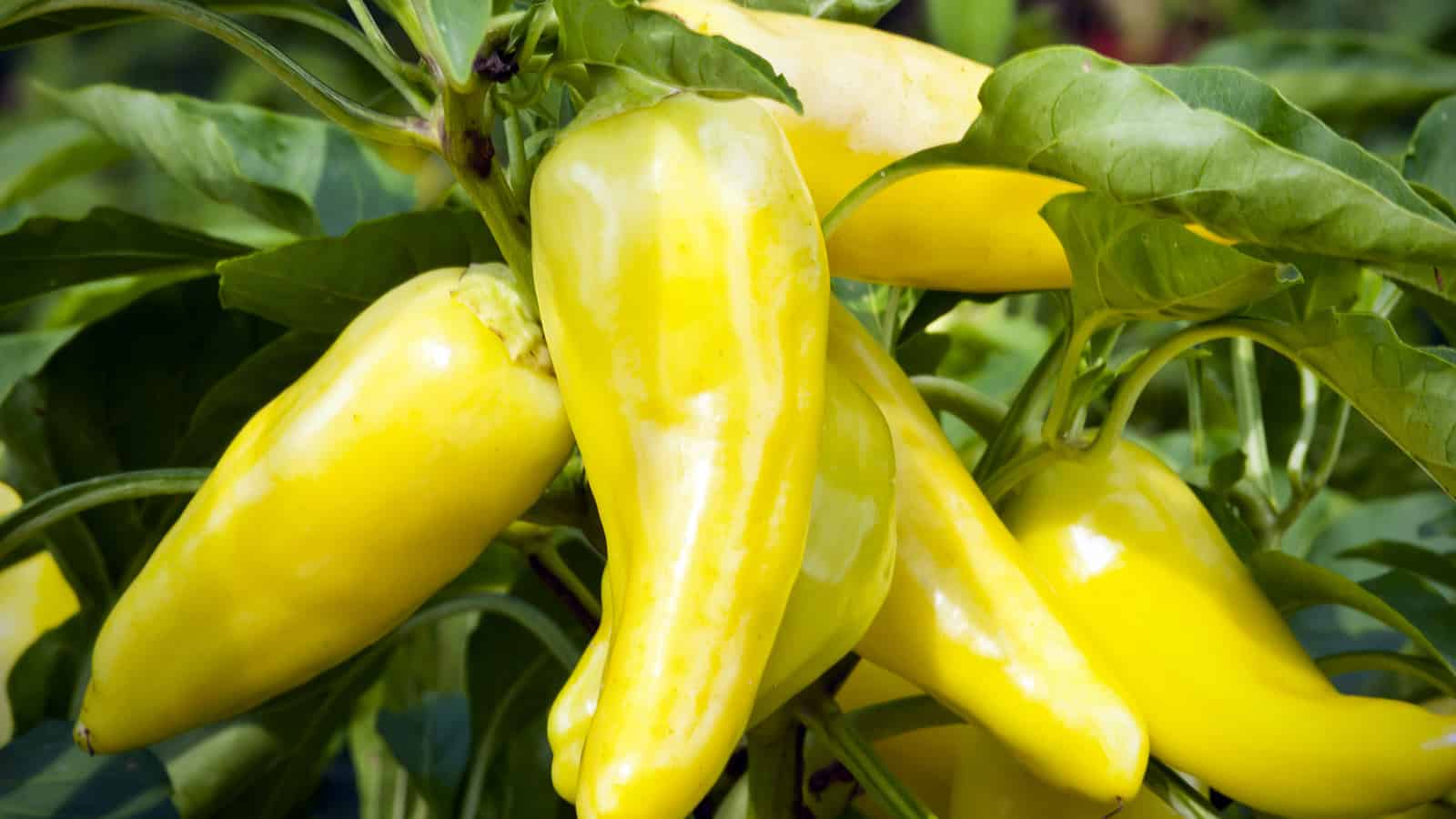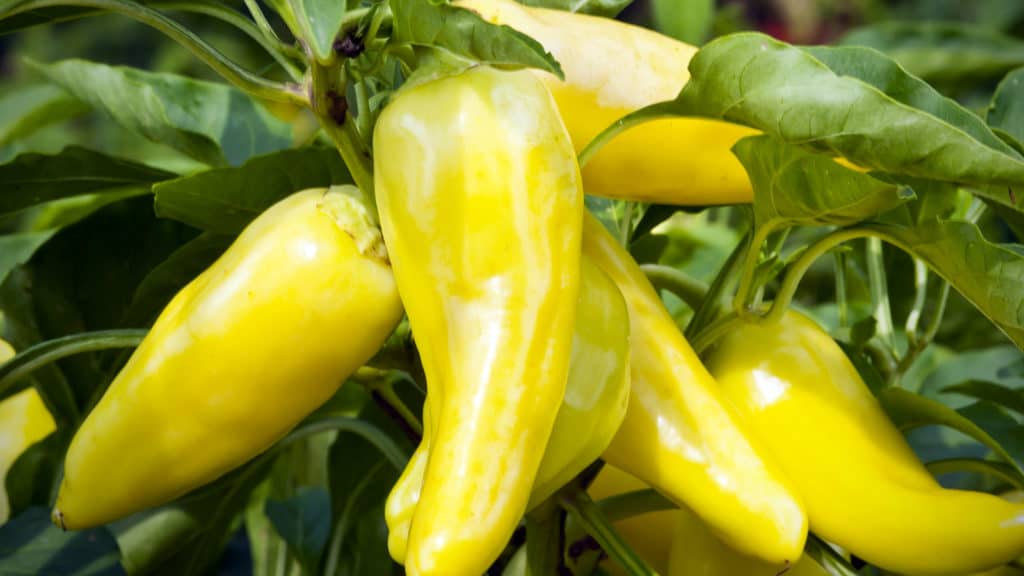 Browsing the different types of peppers in the produce section can be an arduous task if you don't know what you're looking for and how to tell items apart. Hence, you it's practical to know the appearance of each pepper, so you can get what you truly need.
Check out the pepper's skin first. You can easily tell pepperoncini from a banana pepper by its wrinkled appearance. If the pepper has more folds and bends, then it's definitely a pepperoncini.
If you're still in doubt, then look at the edges of the pepper. Does it have a round shape? If so, then it's a pepperoncini, since banana peppers tend to be pointier at the tip.
The Final Verdict
Peppers are staples in our fridge's crisper, and there are many delectable ways to eat them: as jalapeno peppers, pickled peppers, pepper rings, with a salad, and more.
Since there are a lot of pepper varieties, it can be confusing to know which kind of pepper is ideal for a recipe. Differentiating how each pepper looks will help you get the ideal one.
It is also important to use the correct pepper properly, since each pepper has a different use in the kitchen.
While banana peppers are great for stuffing due to their thick walls, pepperoncini peppers are great for pickling. Keep these pointers in mind, and make sure that you know your peppers well enough to create the ideal meal.