If you're ever at the grocery store and you stumble upon what appear to be overly large thick-skinned bananas, make no mistake about it. Those are not bananas.
They are, in fact, banana's starchy Caribbean cousin – plantain.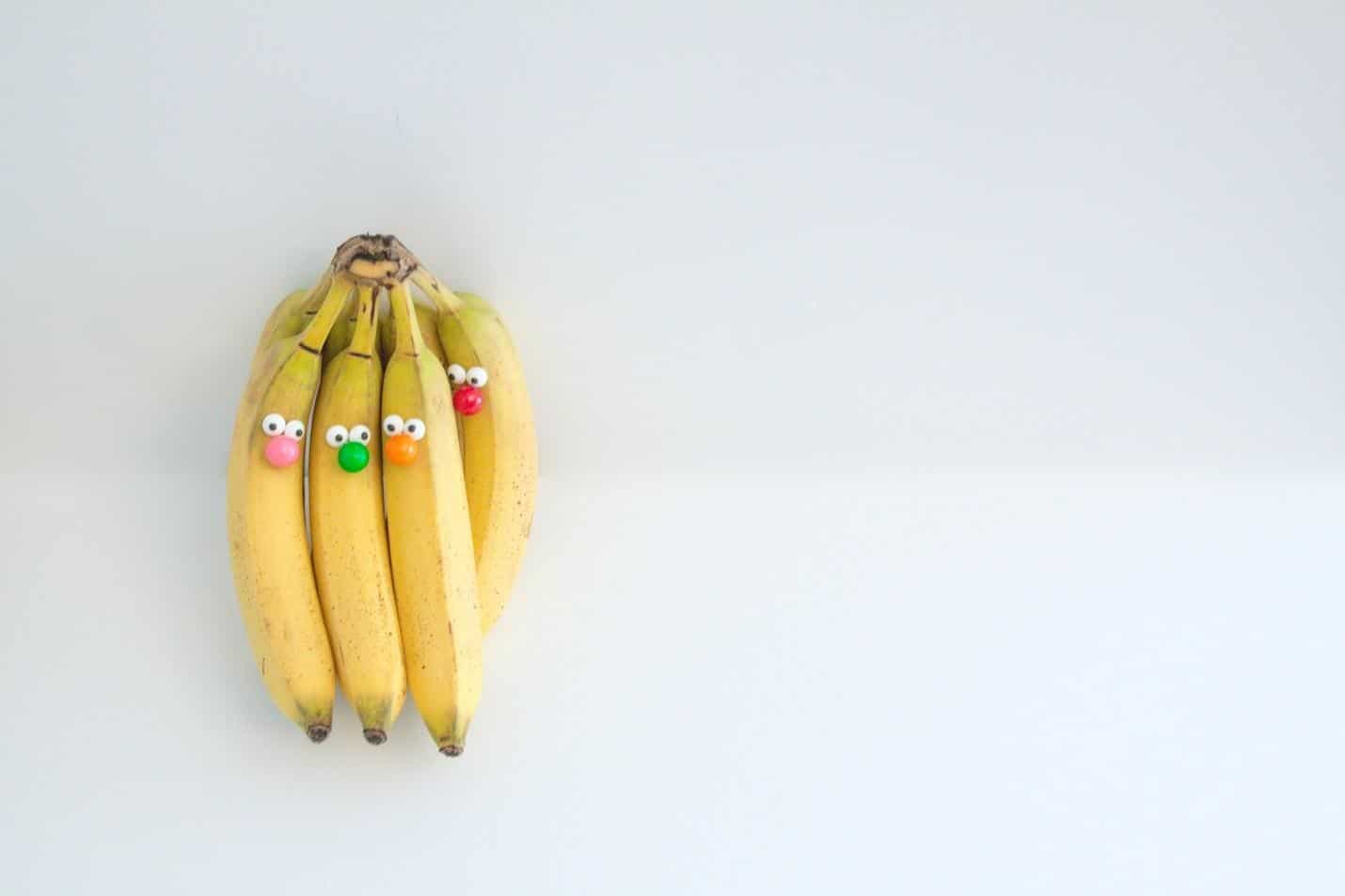 While bananas are a staple in most American households, most people aren't quite familiar with plantains. While these two tropical fruits might share a lot of similarities, they are also quite different.
This article explores everything you need to know about plantains vs bananas.
What Are Bananas and Plantains?
First, let's begin by defining what exactly a banana is and how it is different from plantain.
Bananas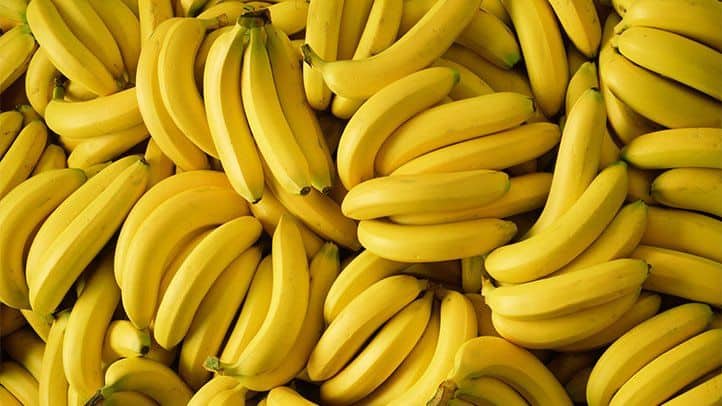 "Banana" is the name given to the edible fruit produced by different kinds of herbaceous plants that belong to the genus Musa. While we generally refer to them as fruits, you might be surprised to learn that a banana is also an herb.
It is a "fruit" because it has the seeds of the plant it grows out of, although commercially-grown bananas are sterile. Likewise, since it grows out of a banana "tree" – which happens to be an herbaceous plant, given the fact that its stem has no woody tissue – this edible fruit can also be considered an herb.
They draw their origins from Southeast Asia and are a popular choice in several American and European cuisines. They are long, slender, and covered by thick skin, and can be consumed in both cooked and raw form in various dishes, particularly in sweet desserts. The edible flesh of the fruit becomes sweeter and softer as it continues to ripen.
Plantains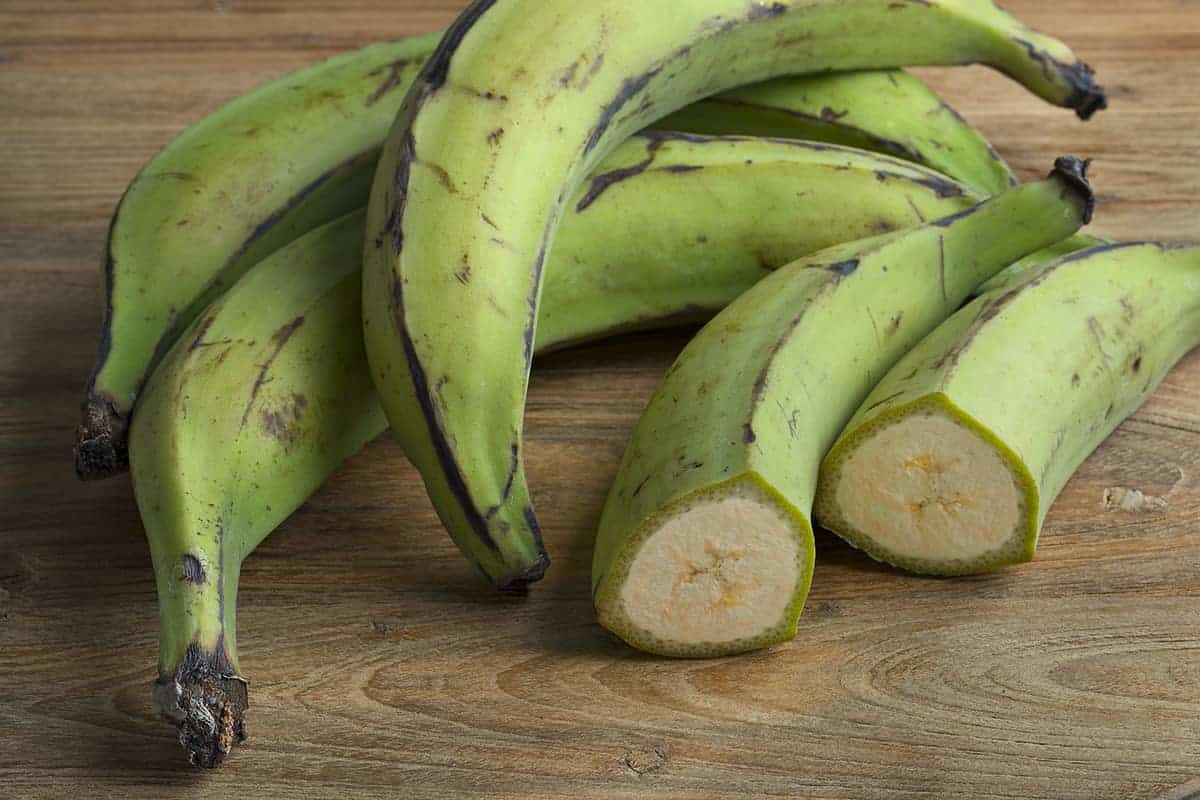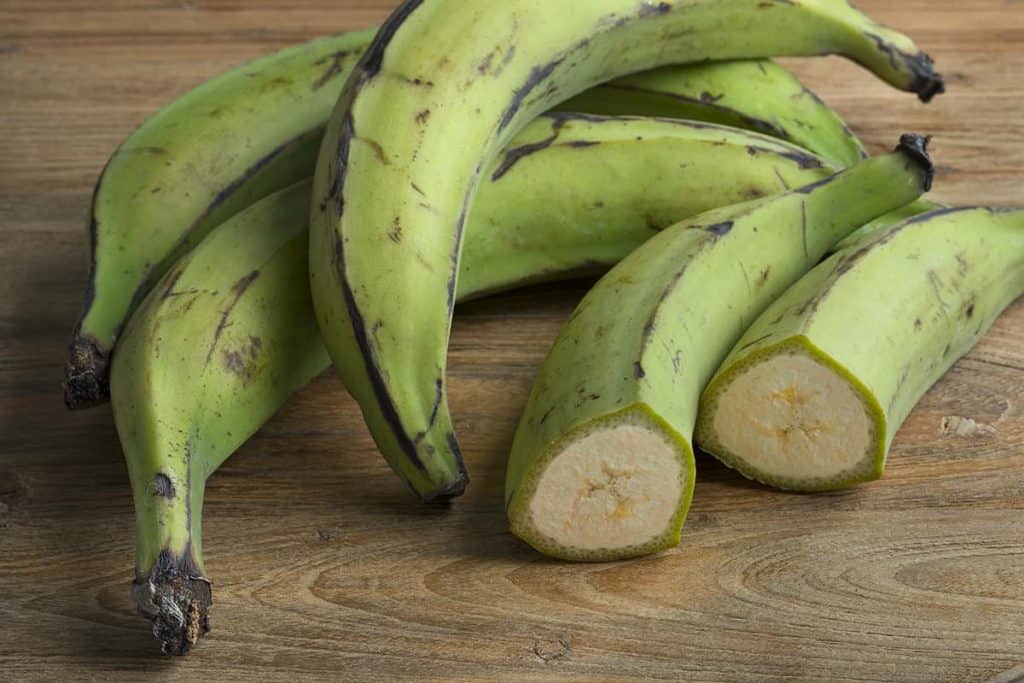 Plantain is a type of banana, but with a completely different culinary use and flavor profile. Like bananas, they also draw their origins from Southeast Asia. Today, they're grown all over the world and are commonly used in Caribbean, Latin, and African cuisine.
They tend to be a lot larger than bananas and have a much thicker skin in comparison. They're also lower in sugar and a lot starchier, which is perhaps why they're treated more as vegetables than fruit, particularly in savory dishes. Depending on how ripe they are, their color ranges from green to yellow to dark brown.
Unlike bananas, which can be consumed raw, plantains usually have to be cooked before they're eaten. This is in large part due to their high starch content. They can be fried in oil, sautéed, baked, or boiled depending on the recipe in question.
They Have a Lot in Common
Their botanical classification aside, plantains and bananas share several similarities, the most obvious being their appearance. That's not all, though. Here are some additional aspects of their likeness.
They're Both Very Nutritious
Bananas and plantains are both excellent sources of vital nutrients and minerals. They are also rich in fiber and antioxidants. Here's a breakdown of the nutritional content found in half a cup (100 grams) of bananas and plantains.
| | | |
| --- | --- | --- |
|   | Bananas | Plantains |
| Calories | 89 | 116 |
| Carbohydrates | 23 g | 31 g |
| Fiber | 3 g | 2 g |
| Potassium | 358 mg | 465 mg |
| Magnesium | 27 mg | 32 mg |
| Vitamin C | 9 mg | 11 mg |
The carb content of both fruits varies depending on how ripe they are. Nevertheless, most carbs in bananas come from the sugar present, while those of plantains come from starch.
They May Have Some Health Benefits
From the nutritional information provided in the previous section, what is clear is that bananas and plantains have roughly the same amount of nutrients. For this reason, they generally offer a similar range of health benefits.
For instance, both fruits have the same bioactive compounds that provide outstanding antioxidant and anti-inflammatory effects on the human body.
They also have exceptionally high levels of potassium, which has a profound effect on lowering blood pressure in hypertensive individuals. This, in turn, reduces the risk of heart disease.
There's also the fact that they have high amounts of fiber, which plays a critical role in promoting good digestive health. A banana or plantain a day might be just what you need to keep the doctor away.
Their Culinary Uses Are Very Different
Now that we know all how plantains vs bananas are similar, let's explore their differences. The first of these has to do with their culinary uses.
Depending on which part of the world you're in, some cultures may not have a clear distinction between the two fruits. However, in most places, plantains are sometimes referred to as "cooking bananas" while the sweeter variety is often referred to as "dessert bananas."
Cooking With Bananas
Bananas feature frequently in the list of ingredients for baked goods like muffins and pies, as well as cooked desserts. They can also be eaten raw on their own or in fruit salads. You can even dip them in chocolate, add bits of them to your morning cereal, or spread them on toast with peanut butter.
They're one of the most versatile fruits in existence.
Cooking With Plantains
Given their starchy and tough nature, they are mainly used in Caribbean, Latin, and African cuisines as a savory side dish. Alternatively, you could also use them as part of an entrée. They can be eaten at any stage of their ripening process, although you'll still require a knife to peel off their thick skin.
Yellow and green plantains are popularly sliced and fried and eaten like chips. You could also let them ripen further before deep frying them or baking them until their exterior caramelizes. Either way, they're a delicious accompaniment to any meal you're having.
Which Is Healthier?
When it comes to plantains vs bananas, none is nutritionally superior to the other. They are both equally healthy and packed with the same amount of nutrients.
However, keep in mind that the cooking methods you adopt can affect their respective nutritional profile, making them less healthy as a result.
It is also important to be mindful of the portions, particularly in diabetic individuals, since consuming bananas or plantains in high quantities has been known to raise blood sugar.
Nonetheless, their high fiber content also works to counteract this and may even help control rising blood sugar in some individuals.
The Bottom Line
Although plantains vs bananas may be similar in many aspects, their differences become apparent in the way they taste and their culinary applications.  However, their health and nutritional benefits are similar.
Are you looking for healthier ways to bake? Check out our blog for 10 simple methods you can use to do it.