Since the discovery of fire some 2 million years ago, the almost primal allure of roasting meat over a hotbed of crackling flames rages on.
Whether you're thinking of the crispy chicken skewers or the medieval hog rotating over an open fire, spit-roasted meat will never go out of style.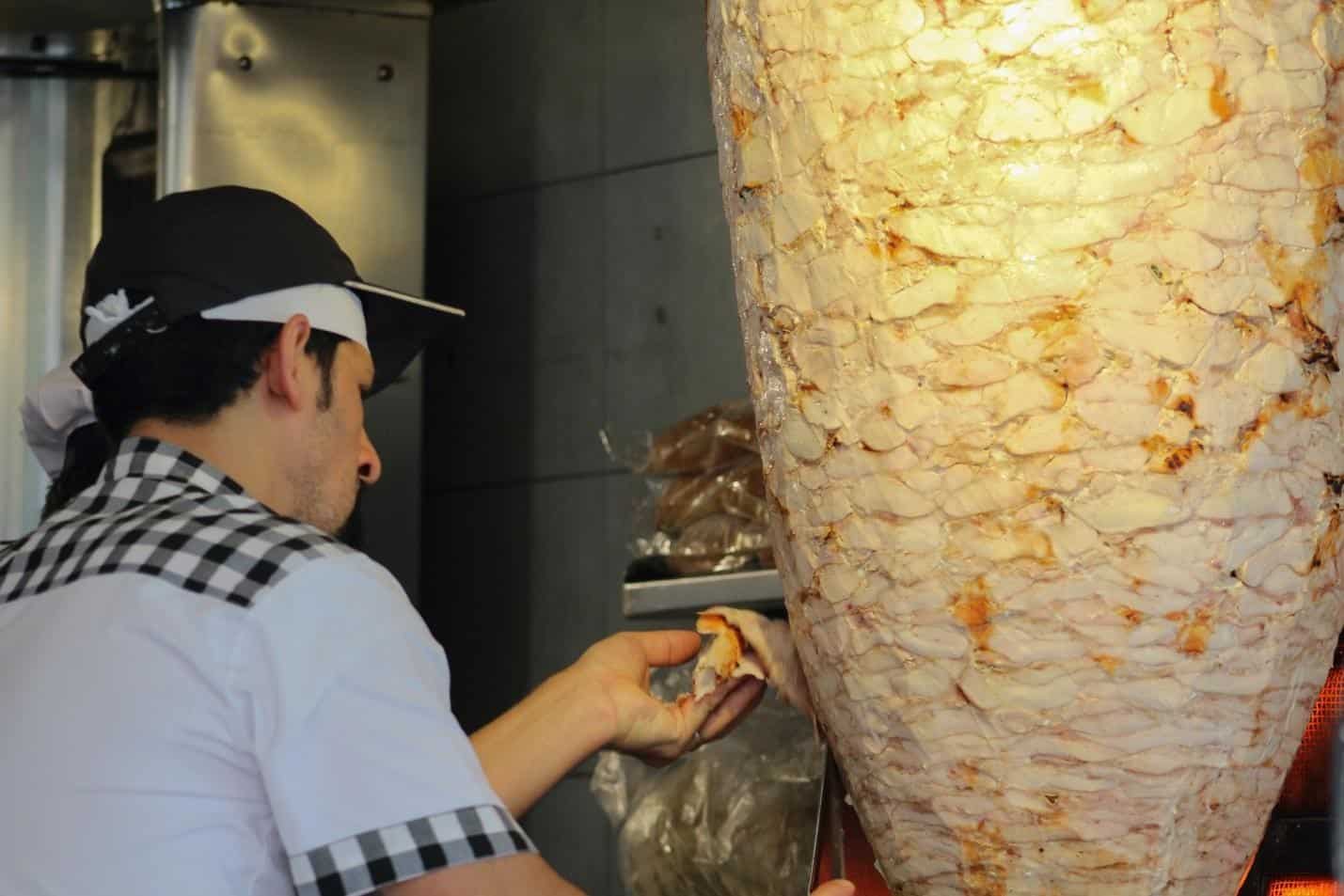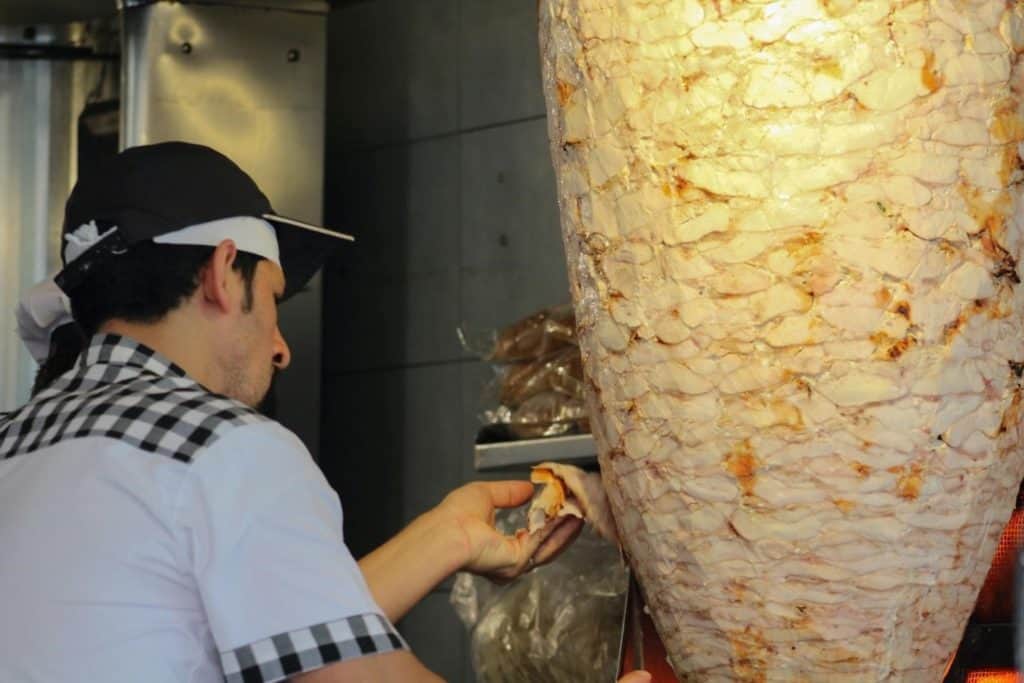 With street food and food trucks being all the rage, you're spoiled for choice when it comes to all the different exotic meat-on-a-stick cuisines available. Of all the options, nothing is as tried and true as well-made shawarma or gyro.
Although they might seem similar, they're not. Here's everything you need to know about the difference between shawarma vs gyro.
What Is Shawarma?
Its Turkish roots aside, shawarma – pronounced "shuh-war-muh" – is a predominantly Middle Eastern creation that originated somewhere in the Levant region. Unlike other hand-held street food you might come across, a key differentiator that sets it apart from others has everything to do with the meat used in the filling as well as the garnishes.
Shawarma Ingredients
Shawarma is made with chunks of tenderized meat like chicken, lamb, or turkey, packed in delicious pita bread and slathered with tahini and hummus. The meat is seasoned with a host of spices that are native to the Middle Eastern region. Some of these include cardamom, cloves, cinnamon, turmeric, and lots more.
The filling also contains ingredients like mangoes or pickled vegetables, which are usually seasoned with curry spices. Aside from that, vegetables like shredded red cabbage, onions, carrots, tomatoes, and so forth can be used as well.
What Shawarma Isn't
Although several other Middle Eastern foods prepared with similar ingredients exist, shawarma isn't to be confused with any of them. If you've never had it before, you mustn't get it mixed up with other equally delicious cuisines from the region. Here's a list of what shawarma isn't.
Shawarma vs Kebab
Kebab refers to marinated grilled meat cooked on skewers known as "shish." On the other hand, Shawarma is essentially a pita with an assortment of ingredients and grilled meat cooked on a rotisserie.
Shawarma vs Doner Kebab
Doner kebab is a Turkish cuisine that is also grilled on a rotisserie. It is usually served in a special type of Turkish flatbread and not specifically a pita wrap. It may contain some chopped onions or tomatoes as opposed to a shawarma filling that has an assortment of several different kinds of ingredients.
Shawarma vs Falafel
Falafel refers to small balls of ground chickpeas that are deep-fried and may be served with pita or some other form of flatbread. Unlike shawarma, falafel isn't entirely a hand-friendly wrap. It does, however, have a host of health benefits.
What Is a Gyro Sandwich?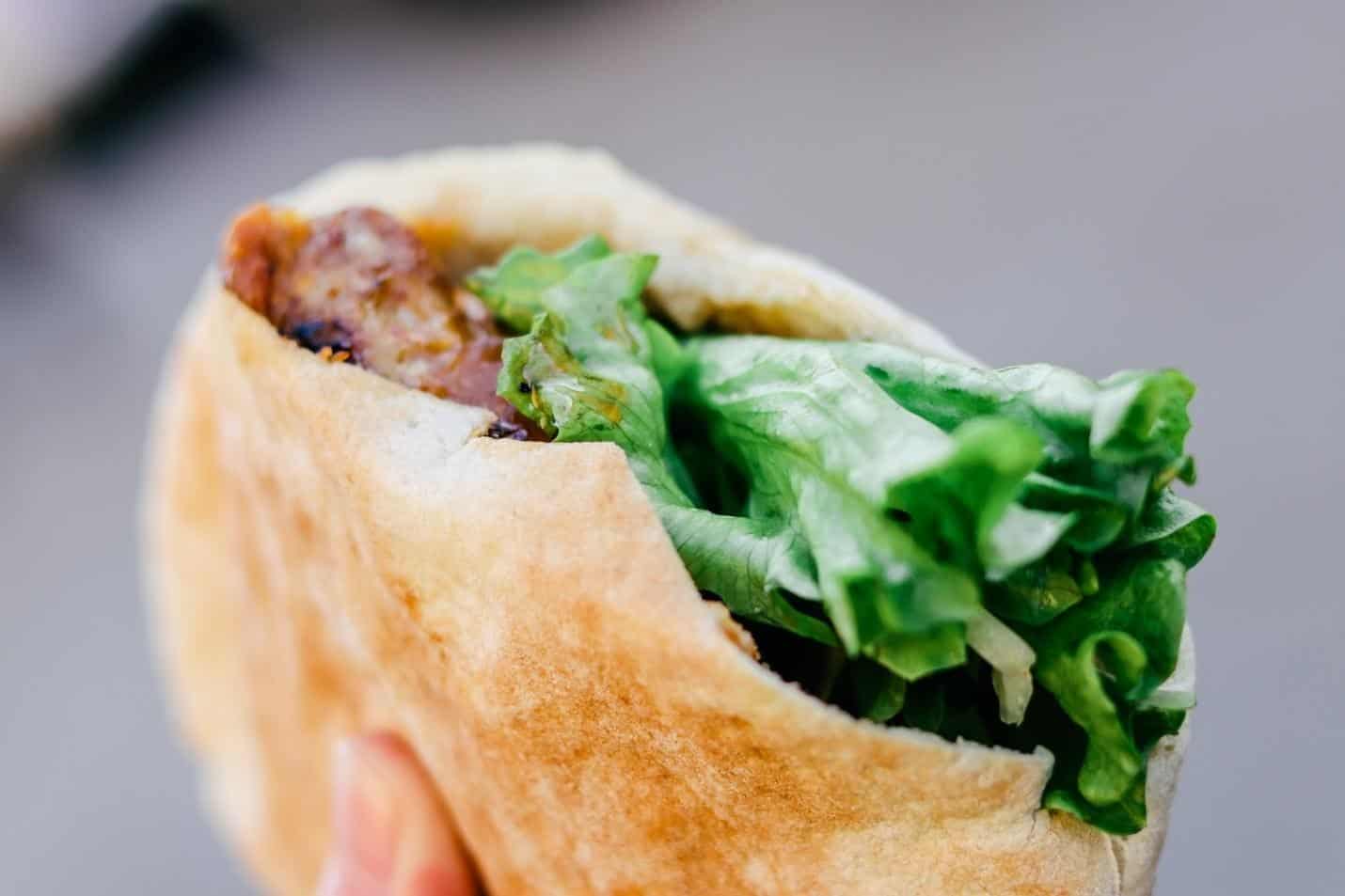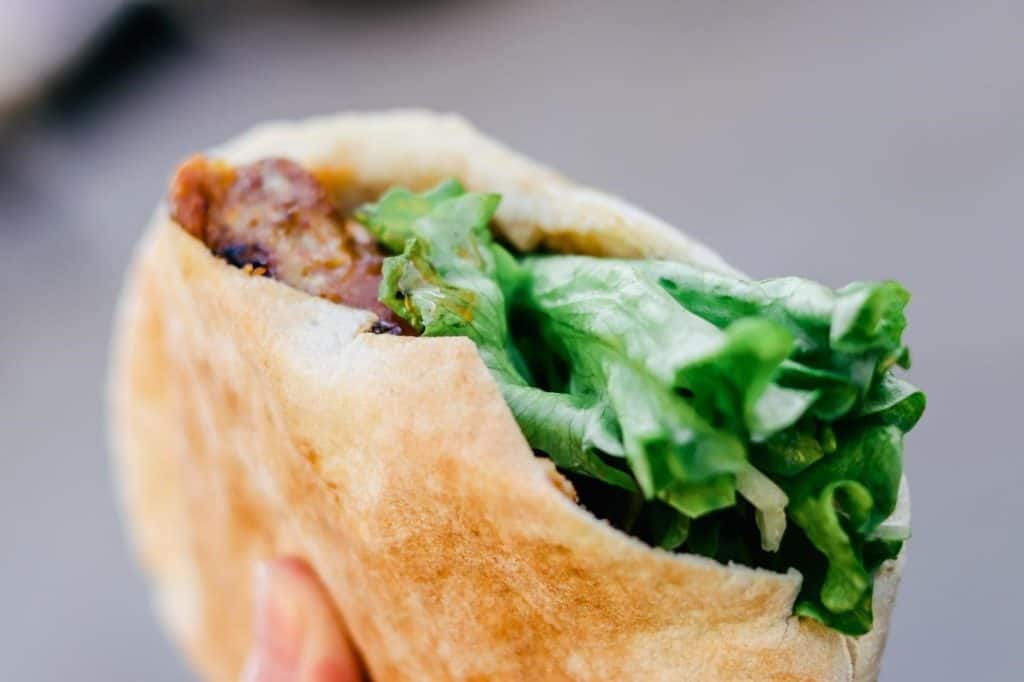 "Gyro" means "turn" in Greek and is pronounced "yee-roh." It is quite similar to the Middle Eastern shawarma, except that it is a popular cuisine with its roots in South-Eastern Europe.
It is essentially a vertically spit-roasted stack of thinly-sliced meat, grilled in an upright rotisserie. While traditional gyro is made from pork, its American variant is usually made with beef, lamb, or a sumptuous combination of the two types of meat.
They are then stuffed in a pita bread wrap and topped with onion, tomato, and a delicious yogurt sauce referred to as tzatziki.
Gyro Ingredients
Although gyros are often made with pita, traditional gyro bread is usually more like a thin flat-bread. The meat for the filling goes, pork, beef, and lamb are the usual go-to meats. Chicken gyros have also been gaining traction in recent times.
Unlike shawarmas that have a host of elaborate ingredients, gyros are much simpler. All they require are thinly-sliced onions, chopped tomatoes, a bit of shredded lettuce if you're feeling fancy, and the signature tangy tzatziki sauce.
What a Gyro Isn't
You might come across Greek cuisines that share a lot in common with gyros but make no mistake about it – they're not the same thing. Here's a list of what gyro isn't.
Gyro vs Souvlaki
While both these dishes contain grilled meat, the difference between them all comes down to their preparation.
Souvlaki is made with pieces of pork, lamb, beef, or chicken mounted on skewers and grilled over an open flame. On the other hand, Gyro is made with shaved or thinly sliced pieces of meat grilled on a rotisserie.
Gyro vs Greek Donair
A gyro is a descendant of the Greek donair, which happens to be the distant relative of the Turkish doner. A Greek donair is made with sliced or shaved pieces of meatloaf and uses a sweet garlic sauce in place of the creamy tzatziki used in gyros.
Gyro vs Pita
Pita is one of the several different types of flat pocket bread used as a wrap in various hand-held sandwiches. It may be used with gyro, but it isn't synonymous with it.
Basic Shawarma Recipe
Here's an easy shawarma recipe that will make roughly six wraps.
Ingredients
2 pounds of fatty meat, chopped into ½ inch thick strips
¼ cup olive oil
¼ apple cider vinegar
½ cup freshly squeezed lemon juice
1 tsp caraway
1 tsp cardamom
1 tsp cinnamon
1 tsp cloves
1 tsp cayenne pepper or crushed peppercorns
1 tsp cumin
1 tsp garlic
1 tsp ginger
1 tsp nutmeg
1 tsp salt
1 tsp turmeric
Pita bread
Hummus
Tahini
Pickled and shredded vegetables of your choice
Method
Mix the olive oil, vinegar, lemon juice, all the dry spices, and meat strips in a large bowl. Cover with plastic film and leave it to marinate overnight.
Next, stack the meat onto a skewer and grill it on a traditional rotisserie. You can use an indoor grill instead if you don't have one. Cook the meat for 15-20 minutes on medium heat.
Slather the tahini and hummus on warm pita bread, place the meat on top, and add your choice of pickled and/or shredded vegetables like red cabbage, lettuce, tomatoes, onions, and carrots. Enjoy!
Easy Greek Gyro Recipe
You can use your choice of fatty meat for this recipe, although lamb and beef are preferred. Here's what you need.
Ingredients
2 pounds of fatty meat, ground
1 tsp cumin
1 tsp garlic
1 tsp ground pepper
1 tsp sweet marjoram
1 tsp oregano
1 tsp sea salt
A few sprigs of rosemary and thyme
Hummus
Tzatziki sauce
Onions and tomatoes
Method
Mix all the ingredients in a large bowl, cover with plastic film, and let it rest for at least two hours.
Next, pack the mixture tightly into a well-greased loaf pan and add boiling water until it is halfway up the sides of the pan. Then, bake in a preheated oven at 350°F for 50 minutes to an hour.
Pour out any remaining liquid and proceed to thinly slice up the meatloaf for your gyros.
Slather the hummus in the pocket of the warm pita bread and stuff some meat, onions, and tomatoes in there. Finish off with a generous dollop of delicious tzatziki.
Roll it up and enjoy!
All for the Flavor
There are probably more similarities than there are differences between shawarma vs gyro. While both dishes taste exquisite, they aren't necessarily the healthiest of cuisines. They are, however, incredibly satisfying.
If you're looking for something healthier, check out our blog for 20 delicious wrap recipes you might like.