Mushrooms are an incredibly versatile veggie. I always try to keep a pack of sliced crimini or shitake mushrooms in the refrigerator so I'm always ready to make a great pasta or veggie stir fry. Sometimes, especially during the summer, I find great deals on wild or farm-fresh mushrooms at the farmer's market or grocery store that are too good to pass up. While I always start with the best intentions and try to use the mushrooms before they start to turn, that doesn't always go to plan.
I know I can dry mushrooms in a dehydrator, but I've never been sure if I could freeze fresh mushrooms and have them retain their texture/quality especially considering their higher moisture content.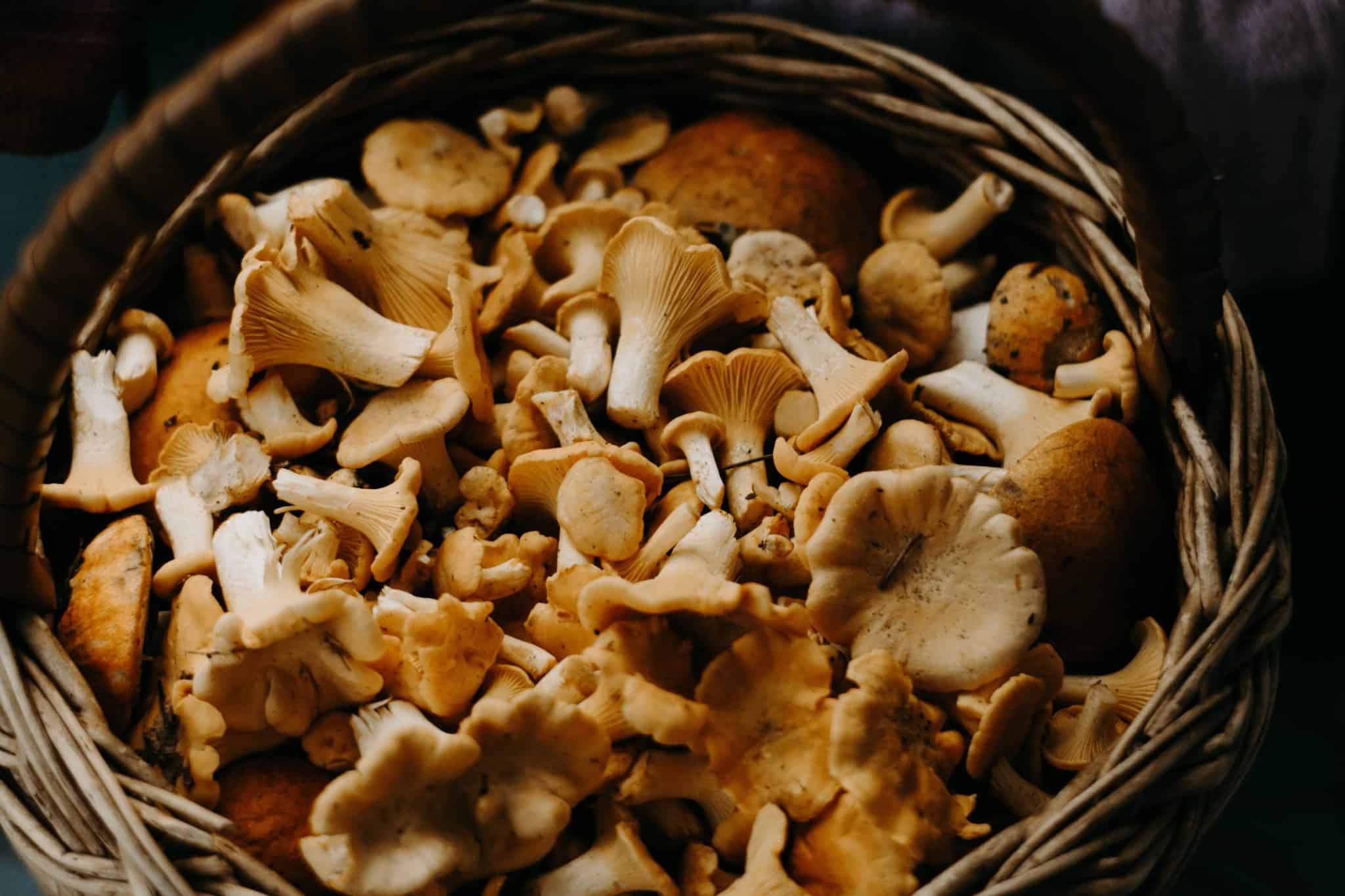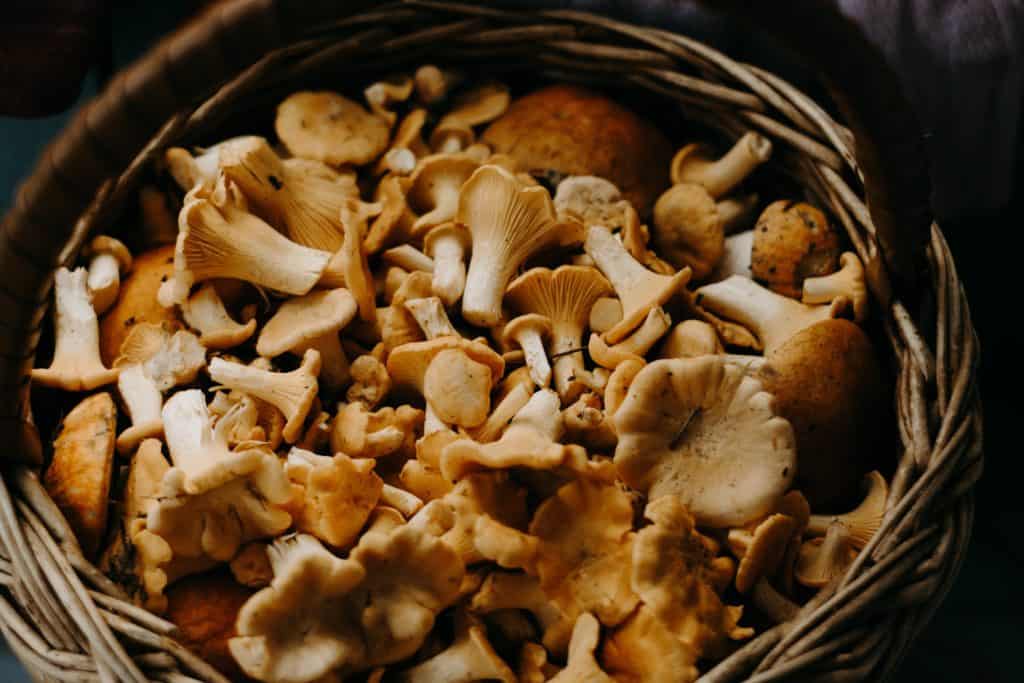 To answer the question of "can you freeze mushrooms" I decided to do a few experiments freezing both fresh and cooked mushrooms for science. After my testing, I came to the definitive conclusion that Yes, you can freeze mushrooms, but you should take a few steps to ensure you end up with the best product possible!
Can you freeze fresh mushrooms?
In general freezing fresh, raw mushrooms is a no-go, while there are some heartier varieties like Chicken of The Woods that will work ok after being frozen, most mushrooms break down because the high moisture content freezes and breaks down the cell walls of the mushroom. This will result in a mushy, watery mushroom when thawed that is far less than ideal.
To freeze mushrooms it's best to cook them beforehand. This will help reduce the overall moisture content, it will also gently break down some of the starches in the mushrooms allowing them to freeze and thaw with far less issue. While I love fresh mushrooms it's best to cook them first rather than freeze them raw.
What type of mushrooms can you freeze?
Today, consumers have more mushroom varieties available than ever before. From wild mushrooms or foraged mushrooms at your local farmers' market to homegrown mushroom kits that allow you to grow large amounts of your own mushrooms on your kitchen counter, there are truly a lot of options out there.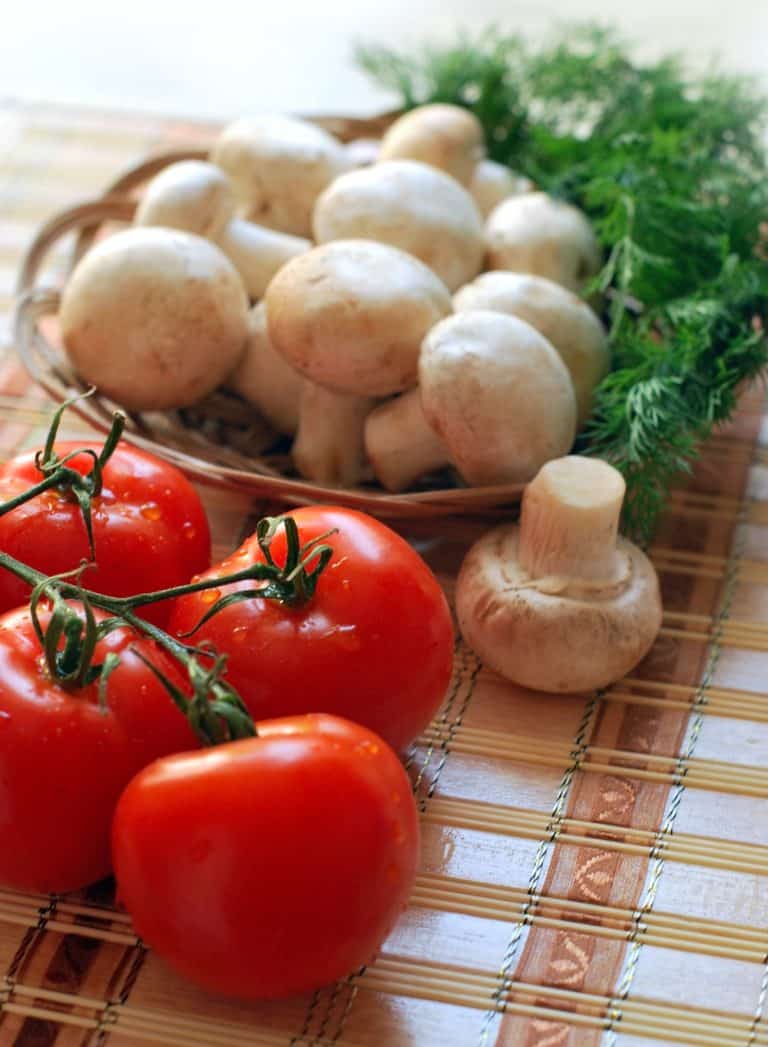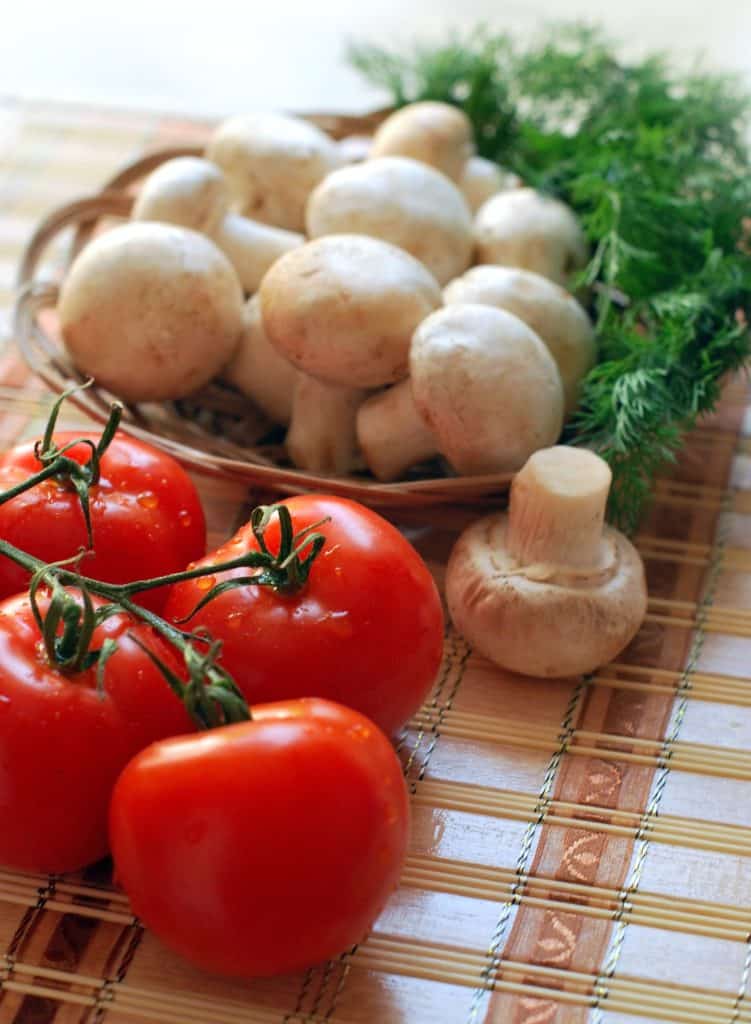 In general, I've found that most mushrooms freeze relatively well. The heartier and denser a mushroom is the better it freezes in my experience. For example, white button, crimini, and portabella all freeze quite well
On the other hand, more delicate mushrooms like black trumpet, beech, or chanterelle mushrooms don't freeze nearly as well. Because of their delicate nature and often even higher moisture levels, these mushrooms tend to break down after spending time in the freezer. Furthermore, these expensive, hard to cultivate mushrooms are much better when cooked fresh and eaten immediately.
How to freeze cooked mushrooms.
Freezing mushrooms after they've been cooked is an incredibly straightforward process that will work with almost every type of mushroom from white button mushrooms to crimini, shitake, or oyster mushrooms, and more.
To begin freezing mushrooms you are going to want to rinse them lightly before cleaning and dirt of debris stuck to them. Mushrooms are grown in a soil medium so there might be some remaining dirt left over, its best to give them a rinse under lightly running cool water before patting them dry with a paper towel.
While I wash most of my vegetables before storing them in the fridge, it's best to wash your mushrooms right before you need to use them. This helps avoid over-saturating the mushrooms with water, which will also yield less than ideal, mushy mushrooms.
Once you've washed the mushrooms, you can slice them, quarter them or leave them whole before cooking. To cook your mushrooms you have several choices. You can toss them with olive oil, seasonings/spices, and then roast them in the oven, steam them in a steamer basket, or alternatively saute them in a pan on your stovetop. The thing all these processes have in common is that they are all high heat cooking methods. Mushrooms especially ones that are bound for the freezer are best when prepared using high heat cooking processes that bring out the most flavor and reduce the water content the most as well.
If you want a neutral mushroom flavor without any roasted notes you can also steam the mushrooms. Simply place them in a steamer basket over a boiling pot of water and steam them until cooked to your like. At this point, you can remove the steamed veggies and season with salt, pepper and spices as you see fit. From there move onto the next step.
Whichever way you choose to prepare the mushrooms, once they have finished cooking lay them out on a parchment-lined sheet tray, draining off the excess liquid (don't throw this away you can use it for other recipes1) and allowing them to cool slightly before moving to the next step.
Once the mushrooms are completely cool you can freeze them on the cookie tray in the freezer if you have enough space. By laying them out in a single layer and allowing them to freeze individually you are able to flash freeze them in a way that results in the best possible mushroom texture overall.
Once the mushrooms have completely frozen you can transfer them to an airtight container like a freezer bag to avoid freezer burn and keep them in the freezer for up to 6 months. By individually flash freezing the mushrooms you can pack them tightly in freezer bags or air-tight Tupperware containers which will help save on freezer space as well.
How to thaw frozen mushrooms?
Now that you have a stash of frozen mushrooms at the ready, there is sure to come a day when you'll want to pull these bad boys out and use them in your recipes. To thaw the mushrooms properly I recommend moving the bag or container from the freezer to your refrigerator and allowing them to thaw slowly over the course of a few days. While this method takes the longest it also yields the best quality in terms of texture and flavor.
If you need to use your frozen mushrooms in a hurry and didn't think ahead to pull them out to defrost, you have a number of options to choose from. If you are making a pasta dish or veggie stir fry you can use them right in their frozen state. Thanks to the flash-freezing method we used when freezing, they should be easy to separate and individually frozen. To use them simply toss a few handfuls into a hot vegetable stir-fry or pasta sauce. The heat from the cooking process will thaw the mushrooms as they cook and the moisture content will help give your recipes a ton of flavor.
If you need to use your mushrooms for a baked dish like a quiche, or a pizza, you are definitely going to want to thaw them first. To quickly thaw them place the freezer bag in a bowl under gently running water. The running water will help warm the mushrooms up to room temperature, thawing them much more quickly than simply placing them in the freezer. If you are worried about excess water in your mushrooms, allow them to drain and then place them on a plate with a paper towel before using them to soak up as much extra moisture as possible.
Cooking with frozen mushrooms.
Now that we've answered the question "can you freeze mushrooms" it's time to talk about the best way to use your frozen fungi.
Frozen mushrooms are great in a ton of different applications, but there are definitely some recipes where you are going to want to use fresh mushrooms instead. Basically, any recipe that relies on mushrooms as the main component or element is not the place you are going to want to feature your frozen fungi.
Things like stuffed mushrooms, or this creamy mushroom soup are best made from fresh, raw ingredients. Dishes like stir-frys, pasta dishes, or pizzas are going to be great outlets for your frozen mushroom bounty.
When to freeze your mushrooms.
One reason I often find myself freezing mushrooms is to help avoid food waste in my home kitchen. I often buy lots of mushrooms when they are on sale at the grocery store and sometimes I'm not able to use them all before they go bad.
Even though mushrooms have a longer shelf life than some vegetables, there are some signs to look for that will tell you it's time to use them soon or get to freezing them before they turn.
As mushrooms begin to spoil they start to lose some of their water content taking on a shriveled raisin look. If your refrigerator is too humid or the mushrooms are extra wet, they may start to look slimy and sticky as the mushrooms begging to break down.
To extend the shelf life of my mushrooms I like to store them in a brown paper bag, this helps wick away and absorb any access moisture. Once they start to turn, however, it's best to cook them and then freeze them to avoid food waste!
Final takeaways.
Mushrooms are an incredible ingredient in so many different recipes. Packed with heart-healthy nutrition, tons of vitamin d and b vitamins, cooking with mushrooms is a joy.
While you may have never wondered can you freeze mushrooms or not, if you ever find yourself with a ton of extra lying around your fridge now you know you can extend their shelf life by using your freezer!
Just remember, always cook the mushrooms first and make sure to freeze them as individually as possible to get the best possible product to use in your recipes at home!