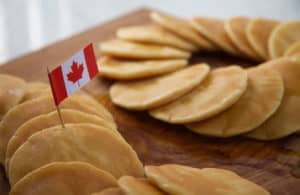 Like in a lot of countries, obesity is a massive problem in Canada, and the bad news is that it's spiralling out of control. Since 1980, the number of obese adults has doubled, while the number of obese children has tripled. This pushed Canada into sixth for obese children among industrialized countries.
The cost in health care spending, and in lost productivity due to obesity, is estimated to be between $4.6 billion and $7.1 billion in Canada every year. Despite this on-going catastrophe, it's fair to say that so far efforts to stop the problem have been dismally unambitious.
The good news is that it looks like Canada may now have a Prime Minister and a Health Minister who might start taking the problem seriously.  Ahead of last October's election, Justin Trudeau included tackling child obesity in his manifesto. Then in March the Canadian Senate Committee on Social Affairs published an excellent set of recommendations for how the government there should tackle obesity including.  Health Minister Philpott was listening and welcomed the committee's findings which included: a tax on sugar-sweetened drinks, banning the advertising of food and beverages to children, improving labelling, increasing awareness of the potential harms of processed foods and the benefits of fresh, whole foods, overhauling Canada's dated food guide and encouraging healthy lifestyles through the tax system
Jamie Oliver will be in Canada this week talking to supermarkets, NGOs, politicians and influencers. It's time to turn positive words into real action.  We will be watching Prime Minister Trudeau and Health Minister Philpott closely. Implementing the recommendations of the Senate Committee report is not just the right thing to do for Canada's children.  He also believes it would be  extremely popular.
When Jamie Oliver sent this message on Instagram nearly 50,000 people liked it within 24 hours.  Please help make sure that the Prime Minister takes action now by sending your own message by tweeting him @JustinTrudeau and asking him to start a #FoodRevolution in Canada.  There is no time to waste. You can see Jamie's video message to Prime Minister Trudeau here.