So you've heard all the great things about food processors and blenders, but you're not sure which one to get. Is there even a difference between the two? After all, they look pretty similar and seem to do the same tasks. However, there's a lot more to each appliance once you start paying attention.
In a nutshell, blenders and food processors use their sharp blades to blitz up solid foods. While you don't need them to cook a delicious meal, they sure are a huge help. But since these two kitchen appliances are quite bulky and a considerable investment, which one is right for you?
What Is a Food Processor?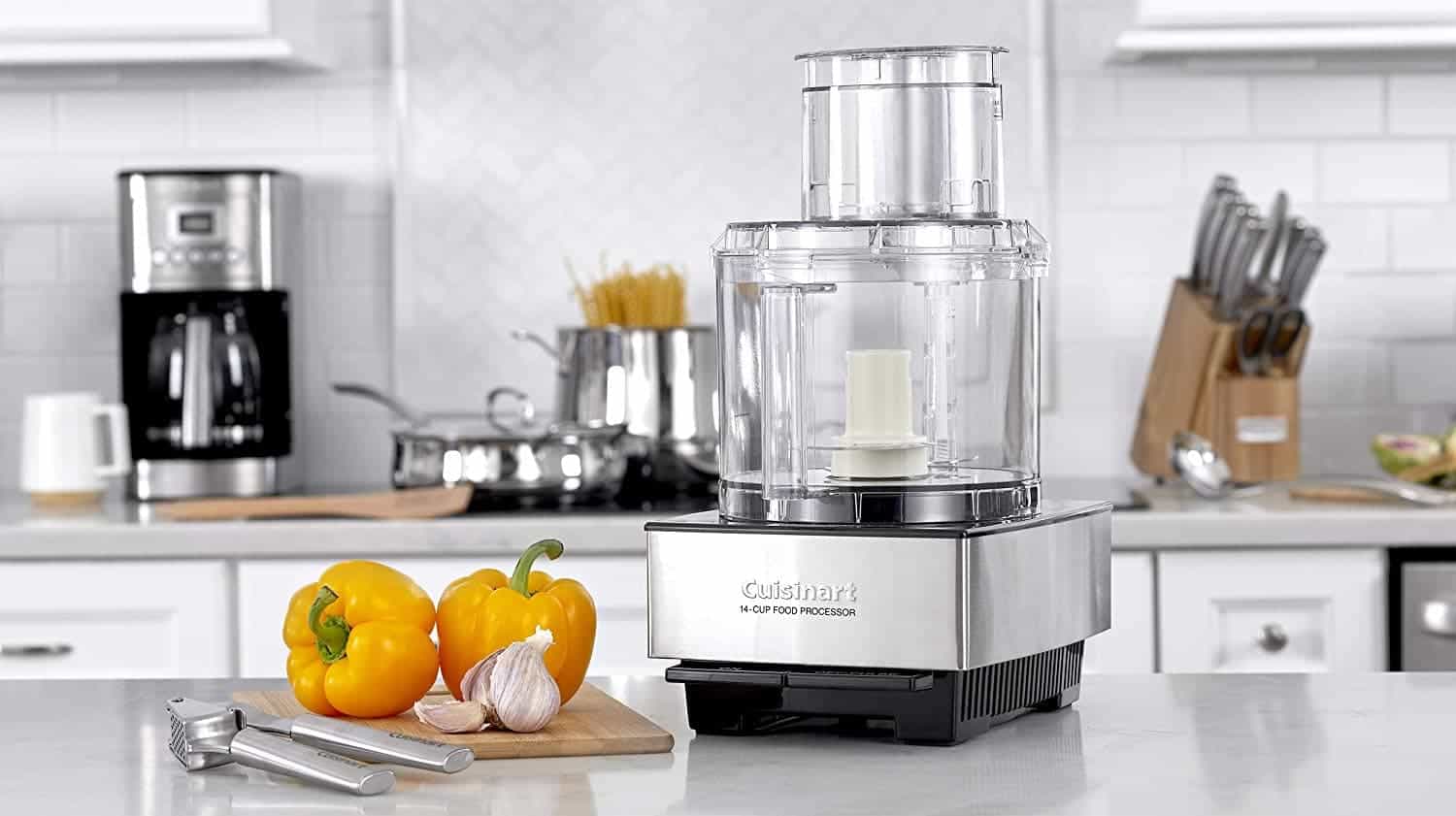 Let's get down to basics: at the end of the day, what is a food processor? This countertop appliance has made its way into the hearts of professional and home cooks alike because of how handy and efficient it is.
Despite not taking up that much counter space, it buys you time in the kitchen. Its sharp, ridged blades take all the effort out of chopping, dicing, slicing, and even shredding. It works best when it's not handling liquids, but we'll get to that in a second. Think of it as your very own ever-present sous chef, ready to make all the mise-en-place you need.
But don't be fooled; food processors can come in a variety of sizes. Some more affordable models are perfect for small kitchens with not a lot of storage space, sometimes holding as little as three cups worth of food. Others have a more generous capacity (think fifteen cups) because they have families and large meals in mind. 
They then have a lid (it's usually transparent or see-through) to seal up the bowl and prevent food from spilling out. Most models even have a feed tube incorporated on the lid so that you can easily and effortlessly add ingredients to the mix as the food processor is running.
When it comes to brands, you'll find food processors made by the usual suspects: KitchenAid, Cuisinart, Hamilton Beach, Breville, Braun, and many more. Because these appliances have become so popular, you won't have a problem finding a model that's just right for you and your budget.
Pros
Relatively small and easy to store

Incredibly versatile in the number of tasks it gets done

Saves you time and hassle in the kitchen

The straightforward design makes it easy to use
Cons
It should only be used with solid or semi-solid foods

Sometimes, the work bowl can prove to be too small

Some models have motors that are too weak for heavy-duty tasks
What Is a Blender?
Now that we've covered what a food processor is, it'll be easier to understand what makes a blender so special—and different from other appliances.
There are two types of blenders (countertop and immersion) but they both do the same thing. Their strong motors and textured blades work together to blitz up even the hardest foods, such as frozen fruits and vegetables.
Countertop Blender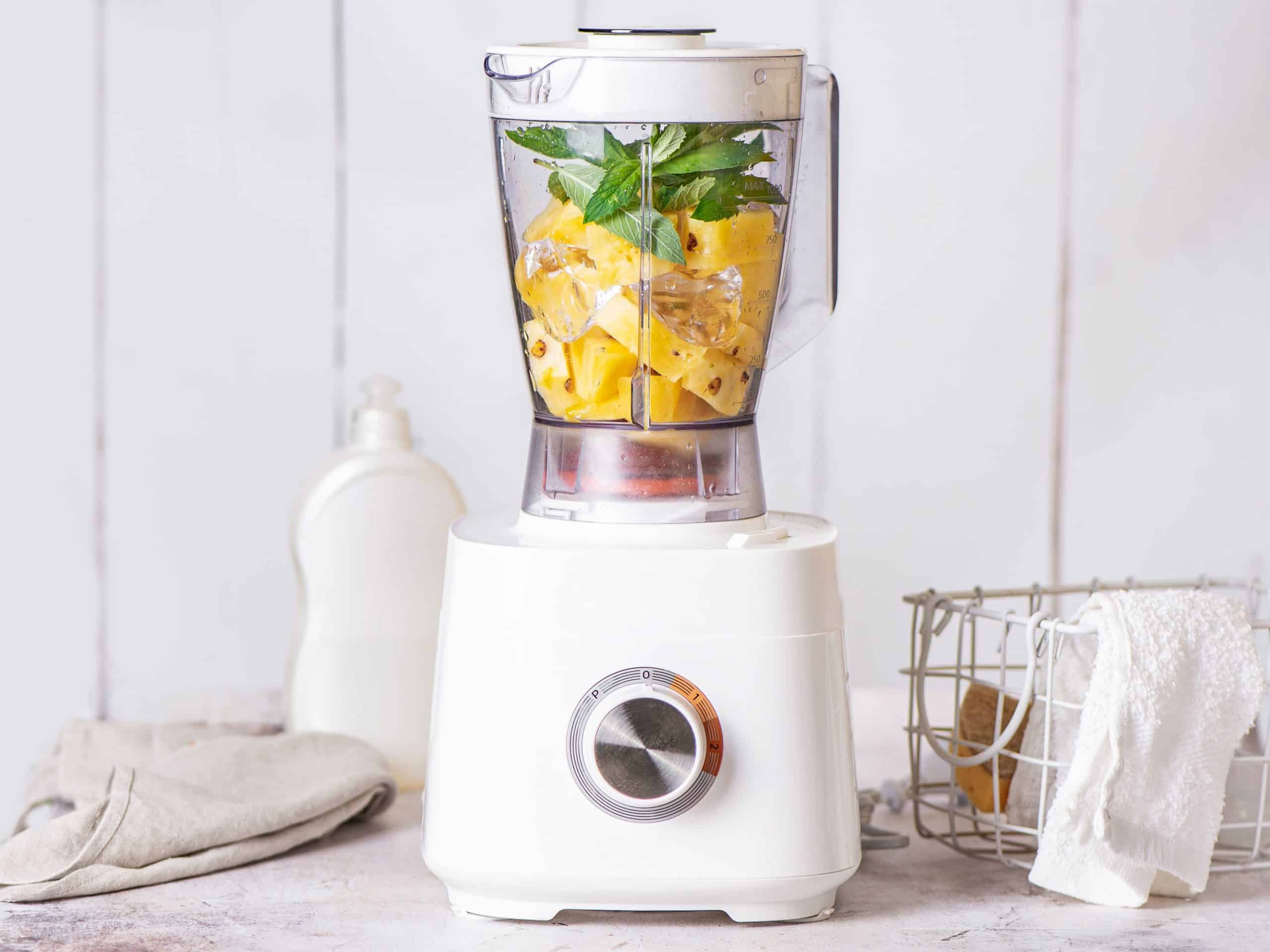 These blenders are probably the most popular in the United States. We're willing to bet you've seen them on television.
While a blender doesn't necessarily take up more counter space than a food processor, they are bulkier appliances. That's because, generally speaking, they have much larger blending bowls (or pitchers). Usually, they can fit between six and ten cups worth of food inside, which gives you ample room to prepare family-sized meals. On top of that, the motor on a countertop blender is much more powerful than that of a food processor. Thus, it takes up more room in the base of the appliance.
Although that may seem like a downside, it makes perfect sense when you consider the main goal of a blender: to liquefy solid foods. And this type of blender does an incredible job at that, whether it is at churning out perfectly creamy smoothies or silky soups.
In recent years, countertop blenders have taken the market by storm. There are so many great companies making powerful and long-lasting blenders, such as Vitamix, Ninja, Nutri Bullet, KitchenAid, and more.
Immersion Blender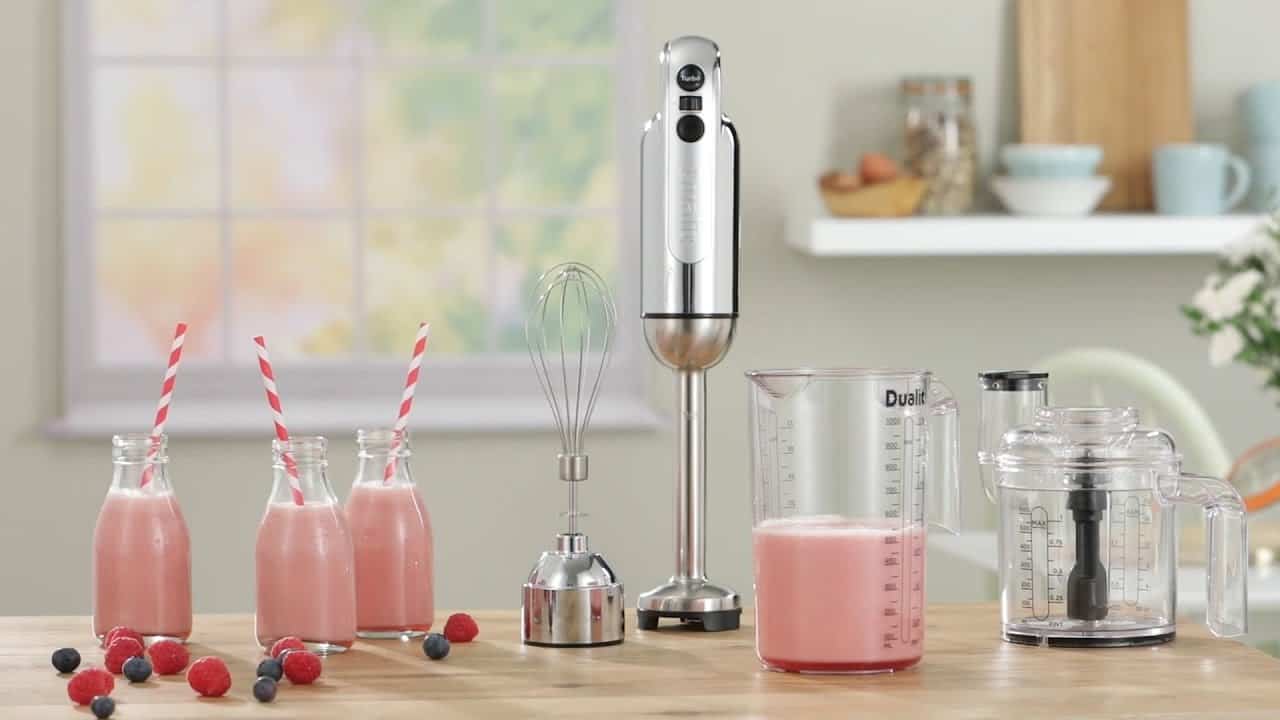 The immersion blender is best for people with not a lot of counter or storage space and looking to save a few (dozen) dollars.
This handheld appliance is quite compact, seen as it doesn't have a work bowl or pitcher attached to it. Instead, it has a long metal stick with razor-sharp blades at the end, designed to be lowered into the pot where the food you want to liquefy is.
What really sets this type of blender apart from its countertop rivals is the fact that you're not constrained by any maximum capacity. While you can "only" liquefy up to eighty ounces worth of food at a time using a countertop blender, you can blend virtually any amount with this handheld device. As long as you have a big enough pot or container for your solid food, there are no limits.
Despite being a much smaller device, the handheld immersion blender is a fantastic appliance. Most models have a pretty sturdy motor inside which, combined with the strong, sharp blades means it can blitz up lots of different foods—but not all.
Pros
Perfect for puréeing and liquefying foods

The strong motor can handle even the hardest foods

Most models have generous-capacity pitchers

All models boast several adjustable speed settings
Cons
Not as versatile in the number of tasks it can perform
Food Processor vs Blender: Top Differences At a Glance
Still not completely sold on the differences between a food processor and a blender? Let's run through the most striking features each appliance offers and then compare and contrast them.
A food processor should only be used for chopping solid, dry ingredients. Blenders are best at turning solid foods into a creamy and smooth liquid consistency.

Blenders can't chop, dice, slice or shred solid foods. Rather, they'd turn into a mushy mess. A food processor, on the other hand, can.

A food processor doesn't have motors as strong as blenders and may overheat when faced with tougher tasks.

Blenders can hold a lot more food than food processors, meaning you save time by not having to blitz up food in different batches.