While fresh garlic will always infuse the most flavor into a dish, it's no secret that garlic salt or garlic powder are the clear winners for added convenience.
These options are a lifesaver when you need to whip up a meal or prefer to throw in some garlic flavor as a topping to one of your favorite dishes.
The battle of garlic powder vs. garlic salt is a close call, as they're both popularly used to add flavor to different recipes. Furthermore, they both have dehydrated garlic and sit adjacently to each other on most grocery stores' aisles. Nonetheless, it's worth noting that garlic salt isn't as strongly flavored as the powder counterpart.
After all, it's a blend of salt and garlic powder. On the other hand, garlic powder of excellent quality is simply finely ground dehydrated garlic. In this guide, we'll explore the differences between the two, when to use one over the other, and much more.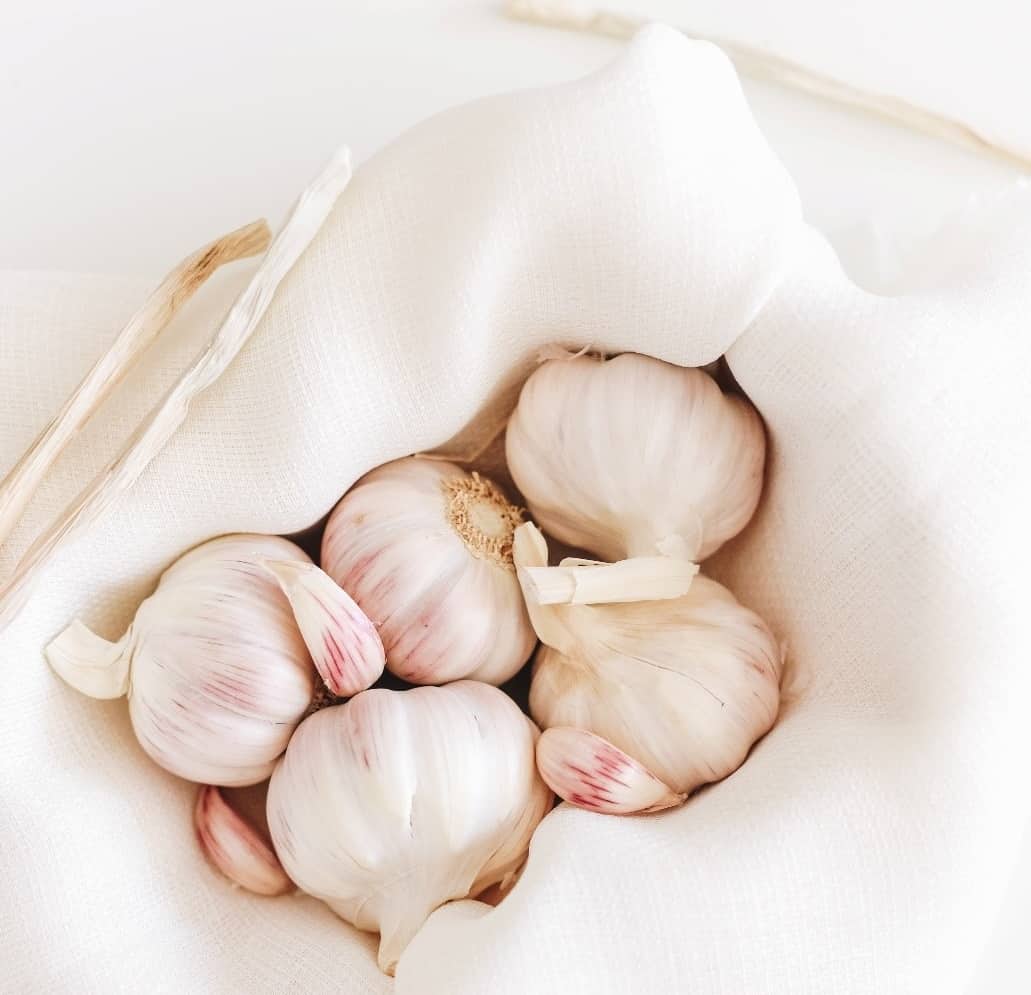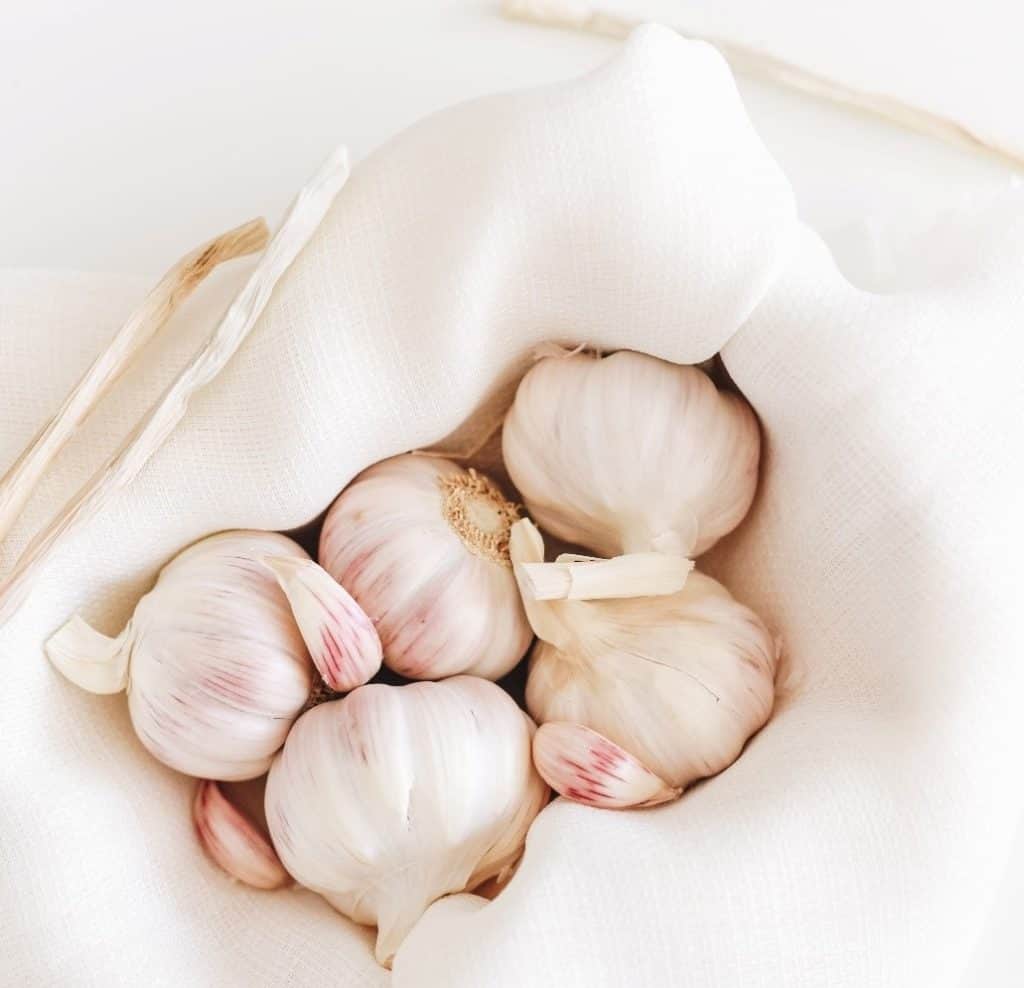 What Is Garlic Powder?
In a nutshell, it's pulverized garlic. Made from fresh garlic that has been dehydrated, garlic powder is typically soft neck garlic with a simpler taste and aroma. It can be stored for longer compared to the hardneck counterpart.
Once the garlic has been harvested, the cloves are peeled, sliced, and heated to temperatures soaring up to 320°F that gets rid of most if not all the water content. The garlic can then be sliced further or minced to the required size. Larger garlic particles are usually packaged as granulated garlic, whereas finer grinding is necessary to make the garlic powder.
Contrary to fresh garlic, this powder has a longevity period of about four years and is still fit for consumption well after its expiration date. However, it may have lost a bit of its strong flavor. When purchasing garlic powder, keep your eyes peeled for superior quality brands as the lower quality options may also have flavors or additives rather than just dehydrated garlic.
The only thing to be aware of upon using garlic powder is that it won't deliver the same flavor if you add it directly to other ingredients such as tomatoes. Nonetheless, you can get around this by simply measuring the precise amount of garlic you need using an excellent food scale then pouring it into some water for a few minutes before adding it to the marinara.
What Is Garlic Salt?
It's nothing more than a blend of garlic powder and salt. Granted, this may sound simple. However, the addition of salt alters the entire application and concept of the ingredient. The flavors of garlic powder and garlic salt are strikingly similar, except that one is diluted with salt, and the other doesn't.
Garlic salt contains about ¼ of garlic. Therefore, using garlic salt as a substitute for garlic powder ushers in the risk of ending up with a dish that's overly salt and unpleasant to consume. Furthermore, it's worth noting that excessive salt consumption could lead to various ailments such as diabetes and high blood pressure. It only works as an ideal substitute if you use it sparingly and carefully.
With its distinctive, pleasant kick, and pungent flavor, garlic salt is an ideal all-purpose seasoning for a boatload of recipes. However, in its absence or if you prefer to try out another type of seasoning, there's an array of replacements for garlic salt that you may have tucked away in your kitchen.
Other than garlic powder, a blend of kosher salt and minced garlic gets the job done perfectly and spices up your dish. When it comes to the quantity, one teaspoon of garlic salt is equal to about one teaspoon of minced garlic coupled with ¾ teaspoon of salt. Keep in mind that this substitute pairs well with sautéed or roasted dishes such as honey balsamic chicken and roasted root vegetables with brown butter.
Alternatively, if you're preparing a homemade salad dressing, marinade, or soup, salt coupled with garlic juice makes a workable substitute for garlic salt. For the juice extraction, use a press to make garlic puree and place it in a strainer to suck the juice right into a bowl. As a rule of thumb, ¾ teaspoon of salt and one teaspoon of garlic juice will work wonders as the equivalent of 1 teaspoon of garlic salt.
Pros of Garlic Powder
Effective treatment for heart disease and cholesterol
A great immunity booster
Effective in minimizing cancer risks and treating different cancers
Rich in vitamins and nutrients such as vitamin B6 and C, magnesium, iron, protein, calcium, sodium, and carbohydrates in the form of dietary sugar and fiber
Lowers and controls blood pressure
Balances the levels of cholesterol in the body
Cons of Garlic Powder
While it ushers in numerous health perks, garlic powder brings the risk of medical complications, more so for anyone on prescription medication
Garlic powder has a powerful smell that also causes bad breath
Pros of Garlic Salt
Treatment and prevention of cancer
Regularization of the body's cholesterol levels
Balances off hypertension
Aids in better digestion
Lowers the frequency of a common cold
Its antibacterial properties make it a powerful antibacterial and a beast at warding off nearly all types of infections
Cons of Garlic Salt
May cause bloating with excessive consumption
It can cause an adverse reaction with inflammation medication such as Rofecoxib
Key Features of Garlic Powder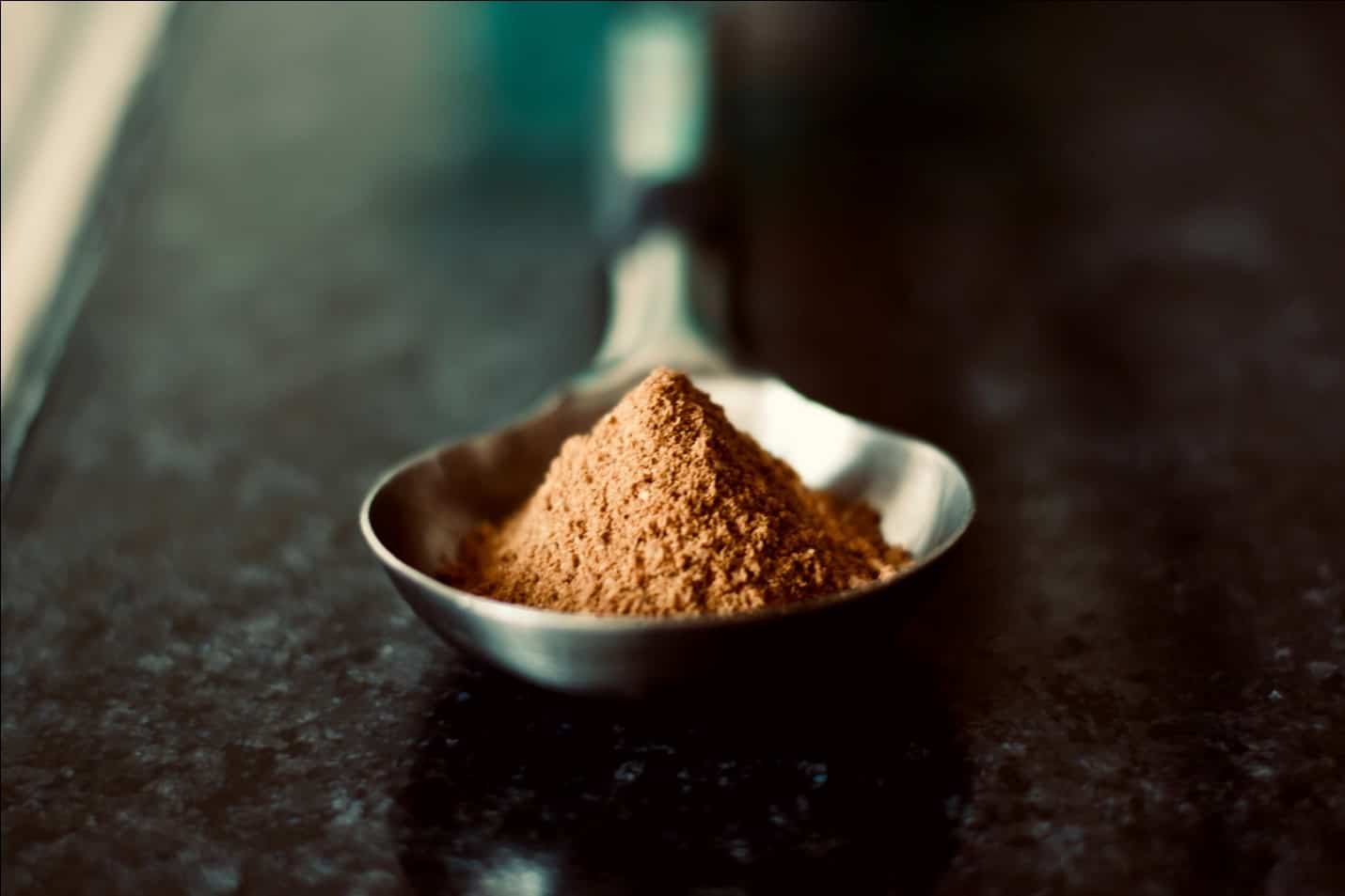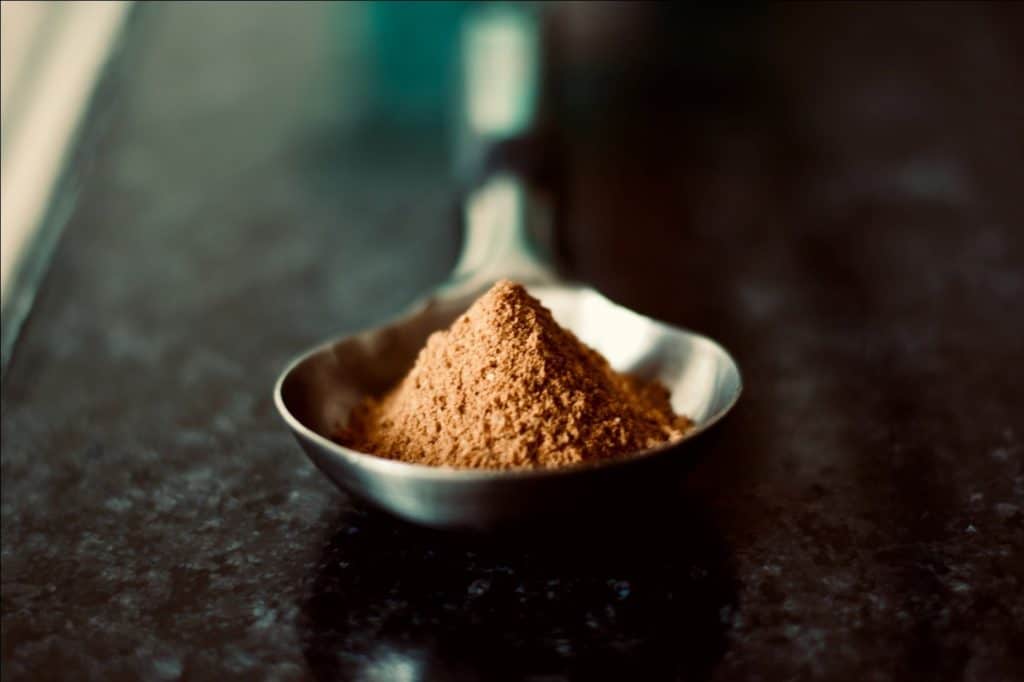 Here's a breakdown of the key attributes of garlic powder that make it the go-to option for a multitude of people.
It contains a boatload of sulfur compounds and enzymes
While garlic powder is rich in minerals, fiber, and vitamins, the most outstanding element is a powerful antioxidant known as Alliin.
It provides a garlic aroma that is devoid of the inert strong, pungent smell of raw garlic. It's this tangy flavor that lures in a myriad of people that gravitate more towards meals infused with garlic but find its pungent odor repulsive.
Key Features of Garlic Salt
We've rounded up the main attributes of garlic salt.
It's made from a blend of one part garlic powder, a dash of an anti-caking agent, and three-part salt. Therefore, this indicates that garlic powder represents a fourth of any garlic powder portion.
The anti-caking agent in garlic salt prevents the salt granules from clumsily sticking to the garlic in a manner that destroys the texture of the mix. It, therefore, determines the final texture of the mix.
Garlic salt draws out the tastes in different foods in the same manner as salt and throws the flavorful garlic spin into the mix. However, it notably falls short on flavor, nutritional benefits, and aroma, compared to fresh garlic cloves.
While it may be necessary, garlic salt is an inadequate garlic source for dishes that call for a substantial amount of garlic in their key ingredients.
Given that garlic salt is easy to prepare, producing large quantities in a jiffy is a walk in the park. Furthermore, you can store the mixture in large quantities that can last a long time in airtight containers that are easily accessible as need be.
The easy preparation of garlic salt allows you to produce the quantity you require at a given moment, for instance, to use in a quick egg recipe.
Garlic Powder vs. Garlic Salt: Standout Features
While both substances are strikingly similar in various aspects, serving as spices with a garlic flavor, a few differences set them apart.
Versatility: Here's where garlic powder shines through. It remains useful in the absence of garlic salt. However, garlic salt cannot serve as a great substitute for garlic powder.
Control: Garlic powder gives you more control over your salt and garlic contents than garlic salt. Therefore, when using garlic salt, it's impossible to step up the garlic flavor in your dish by a few notches without increasing its saltiness. Similarly, you cannot increase the level of salt in your food without intensifying the taste of garlic. Contrarily, with garlic powder, you can control the portions of each or opt for a different type of salt.
Health Benefits: While garlic salt and garlic powder usher in numerous medicinal perks when consumed in considerable proportions. Nevertheless, their downsides are mostly differential as a result of the presence of salt in one of the substances. It's no secret that salt has a few traits that degrade human health. For instance, disproportionate salt consumption has been tied to the heightened likelihood of cardiovascular ailments and increased blood pressure. As a result, this makes garlic powder the healthier option of the two.
To Wrap It Up
In the garlic powder vs. garlic salt debate, it's evident that both contain dehydrated garlic. While both are fast and easy to use and perfect for a vast assortment of culinary applications, garlic salt contains salt. Therefore, if you only have room for one jar in your kitchen pantry, then garlic powder would be a better investment.
It not only allows you to use it as is but also offers more versatility as you can add your desired quantity. You can also use it as a seasoning. For instance, using garlic powder in baking is one of the most foolproof ways of drawing out the rich garlic flavor, compared to using garlic salt. However, if you don't want garlic at the forefront of your dish, garlic salt is a great option.