Hello friends! I am Jenni, and I blog at The Gingered Whisk. I started my blog back in 2009 with the express desire to join the Daring Kitchen! I have loved being a member of this community and learning so many wonderful techniques and recipes, and gaining new friends, too! I'm really excited about this month's challenge! We are going to try our hand at making our own condiments!
Most of us have at least one of these in our refrigerators, but I bet most of us have wondered "Whats in here? Could I make this?" Luckily for us, the majority of condiments are super quick and easy to make yourself, they last for a long time in the fridge, they are made with clean, whole ingredients (no funky stuff here!), and you can totally customize them into different flavors easily! Phew, that's a lot of awesome reasons to make them yourself!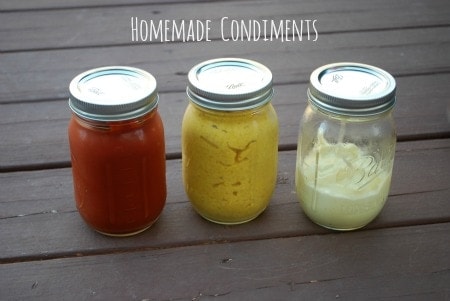 Recipe Source:
Mustard: http://www.grit.com/food/recipes/mustard-recipe-zmcz14mjzsin.aspx
Ketchup: http://www.seriouseats.com/recipes/2011/02/homemade-ketchup-from-scratch…
Sriracha Hot Sauce: http://food52.com/recipes/6441-fresh-sriracha-aka-home-made-rooster
You can find the challenge PDF here
Notes: With the exception of the Mayonnaise, these all need time to "mellow" and "blend" before tasting. Especially the mustard!!!!
For interesting ways of how to flavor mustard, check this link: http://www.latimes.com/food/dailydish/la-dd-5-recipes-for-homemade-musta…
For interesting ways to flavor ketchup, please check out this link: http://www.huffingtonpost.com/2012/08/27/homemade-ketchup-recipe_n_18288…
If you need a vegan recipe for Mayo, please check this one (note, I have not tried these recipe so I don't know if it works or not)! http://peanutbutterandvegan.com/april-all-natural-day-5/ and http://www.mnn.com/food/recipes/stories/3-recipes-for-homemade-vegan-may…
Preparation time:
Mustard: 20 minutes prep + overnight
Ketchup: 20 minutes prep time, 60 minutes cooking time
Mayonnaise: 5 minutes
Sriracha: 20 minutes + overnight

Equipment required:
Measuring Cups
Measuring Spoons
Medium Bowl
Food Processor
Clean jars with airtight lids
Recipe 1: Homemade Mustard
Yields: 1 Pint
Preparation time:
Cooking time:
Cooling time:

Ingredients
½ cup (50 g) yellow mustard seeds
½ cup (125 ml) (120 g) dry white wine
2 tablespoons (30 ml) (30g) apple cider vinegar
¼ cup (60 ml) (60 g) water
4 teaspoons (2.5ml) (1.5 g) ground turmeric
¼ teaspoon (1.4 g) fine sea salt
1/8 teaspoon (0.3 g) fresh ground black pepper
Directions:
Combine the mustard seeds, wine, vinegar and water in a medium. Cover and let sit overnight at room temperature.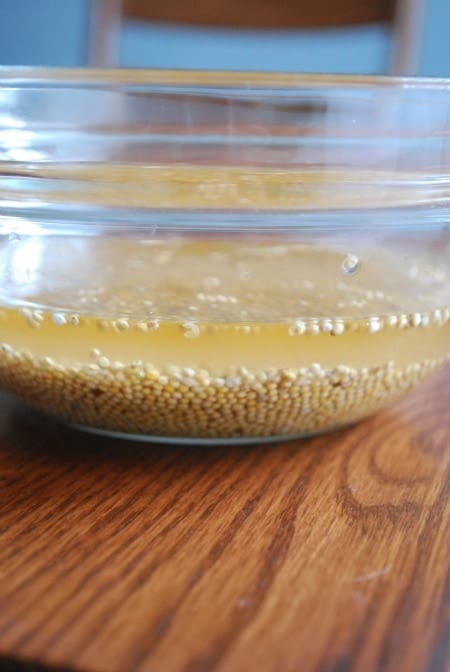 Dump the seed mixture into the bowl of a food processor.
Add the maple syrup, turmeric, salt and pepper.
Process until smooth and the desired consistency (you can adjust with additional wine, vinegar, water or sweeter 1 TBSP at a time until it is to your liking).
Pour into a clean lidded jar.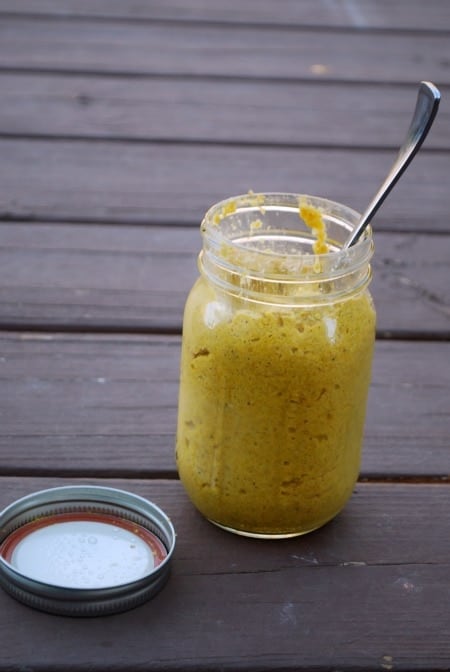 Store in the refrigerator up to 6 months.
Recipe 2: Homemade Ketchup
Servings: 2 cups
Preparation time: 5 minutes
Cooking time: 60 minutes
Cooling time: 20 minutes
Ingredients
2 tablespoons (30 ml) olive oil
1 medium onion (110g) chopped
1 clove garlic,(10 g) minced
28 oz (3 cups) (793 g)tomato puree
½ cup (100 g) dark brown sugar
¼ cup (60 ml) cider vinegar
1 tablespoon (15 ml) (16.3g) tomato paste
½ teaspoon (2.5 ml) (2.8 g) kosher salt
½ teaspoon (1 g) ground mustard
1/8 teaspoon (0.8 g) ground cloves
1/8 teaspoon (0.8 g) ground allspice
1/8 teaspoon (0.8 g) cayenne pepper
Directions: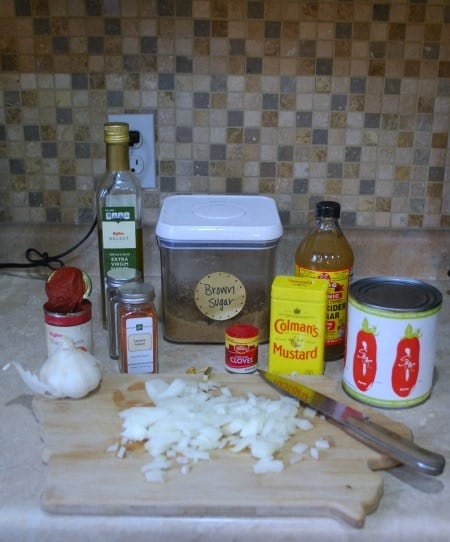 In a medium saucepan, heat the oil over medium heat.
Add the onion and cook, stirring occasionally, until soft but not brown (5-8 minutes).
Add in the garlic and stir for 30 seconds.
Add the tomato puree, brown sugar, vinegar, tomato paste, and seasonings.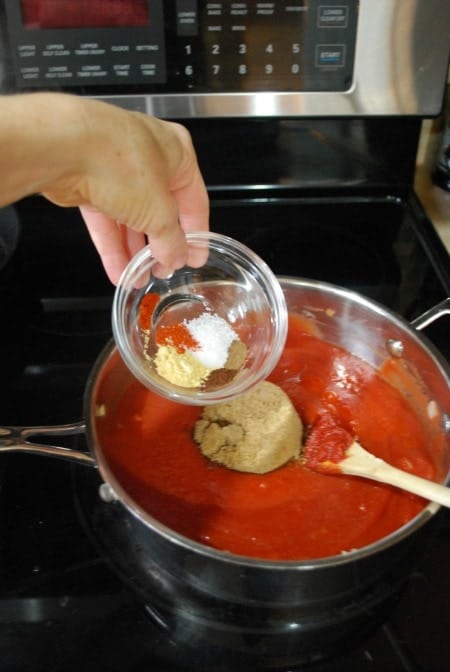 Bring to a boil, reduce heat to low, and simmer for 45-60 minutes, stirring occasionally, until the sauce is thickened.
Place the sauce into a blender and puree until completely smooth.
Wash and dry the saucepan, and then place a fine mesh strainer over top. Strain the ketchup, and use a spatula to force all the ketchup through.
Taste and adjust seasonings if needed.
Pour the ketchup into a jar, seal with an airtight lid and store in the fridge for up to 3 weeks.
Recipe 3: Homemade Mayonnaise
Yields: 1.5 cups
Preparation time: 5 minutes
Cooking time: 5 minutes
Cooling time: 5 minutes

Ingredients
1 whole egg (60 g)
¾ cup (117 g)(6 fluid oz) (117ml) olive oil
2 Tablespoons (30 ml) (30 g) white wine vinegar or lemon juice
½ teaspoon (2.8 g) salt
½ teaspoon (1 g) dry mustard
Directions: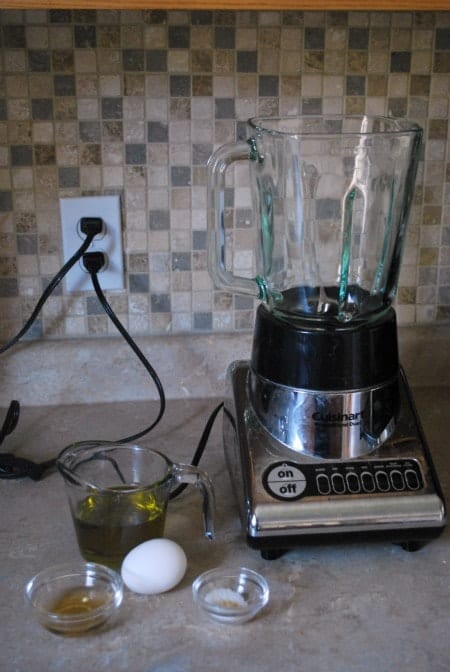 Place the egg (be careful not to break the yolk when you add it), vinegar, mustard and salt into the container of a food processor.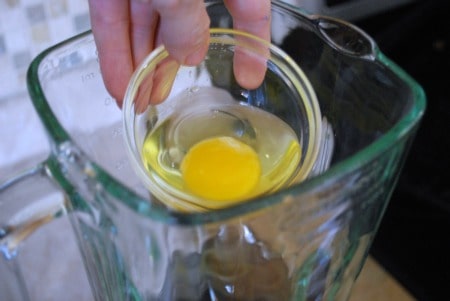 Blend until smooth, and then slowly add the olive oil while continuing to blend.
Blend until thick.
Store in an airtight container in the fridge for 4 weeks.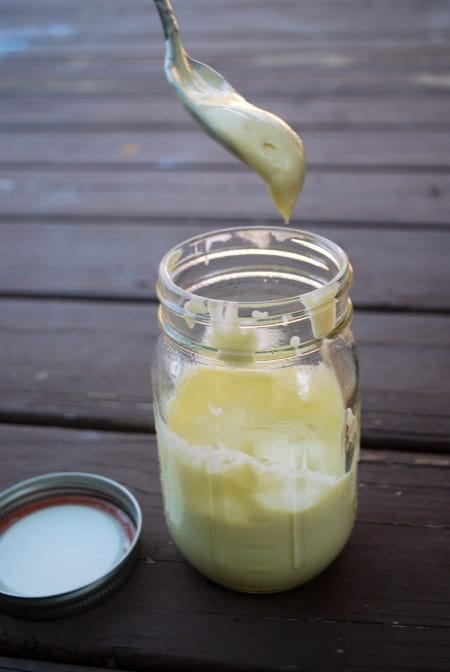 Recipe 4: Homemade Sriracha Hot Sauce
Yield: 1.5 cups:
Preparation time: 5 minutes hands on, 7 days hands off
Cooking time: 5 minutes
Cooling time: 5 minutes
Ingredients
1.5 pounds red jalapeno, fresno, or Serrano chili peppers
6 garlic cloves, (60 g)peeled
4 tablespoons (85 g) raw honey
1 tablespoon (17 g)kosher salt
½ cup (118 ml) apple cider vinegar

Directions:
Snip the stems off the chili peppers and slice them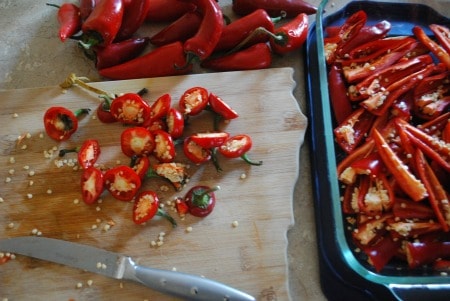 Place all the ingredients except the sugar in a container and let sit overnight.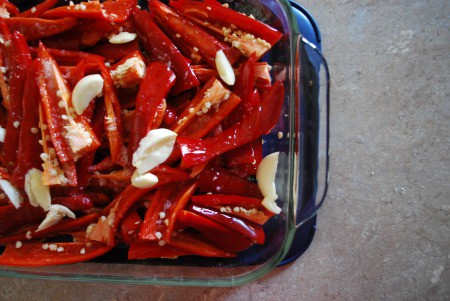 Place the mixture and the sugar in a small saucepan.
Bring to boil over high heat, then lower and simmer for 5 minutes.
Remove from heat and set aside to cool to room temperature.
Transfer to a blender and puree for 5 minutes, or until smooth.
Run through a strainer and press out as much of the juice as you can.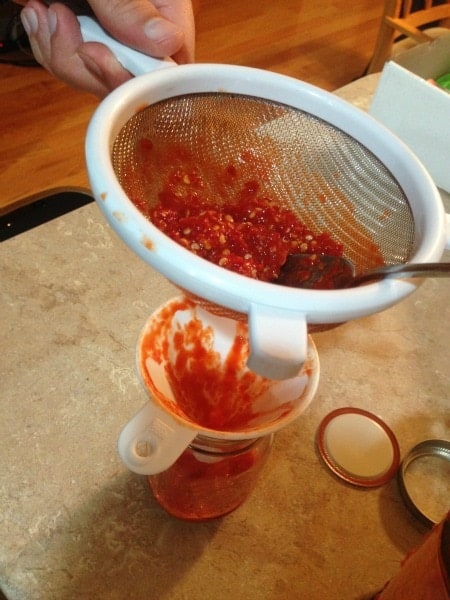 Place in a jar with a airtight lid and keep in the fridge for up to 3 weeks.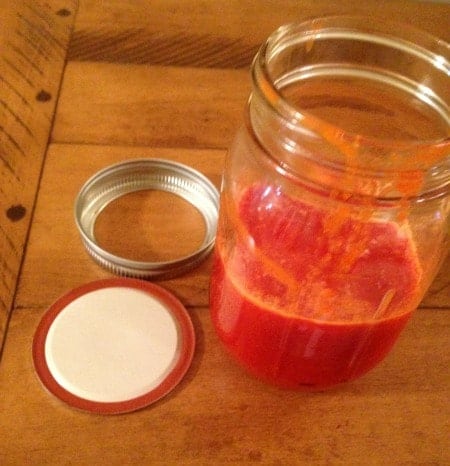 Storage & Freezing Instructions/Tips:
Please see each individual recipe for storage information. All recipes should be stored in a clean glass jar with an airtight lid. Keep in the fridge for 3-4 weeks.