If you're a pasta lover, you might be wondering how you can make your favorite pasta dishes without having to load on tons of calories. 
Zucchini noodles - or "zoodles" - are a pasta-lover's best friend.
Zucchini is the perfect choice as a pasta substitute, since it has a much milder taste than many other vegetables. When cooked correctly, it has a delicate crunch that mimics the texture of al-dente pasta. It's low carb, low in calories - and also gluten-free! 
In fact, just one cup of raw zucchini noodles has only 20 calories and 5 grams of carbohydrates. Now there's a smart substitute to make your favorite recipe!
Most people make their zucchini noodles by using handy kitchen tools called spiralizers. Spiralizers are inexpensive and easy to use. But what if you don't have one - and you want to make those zucchini noodles now?
Fortunately, you can learn how to make zucchini noodles without a spiralizer - here's how to do it. 
Collect Your Ingredients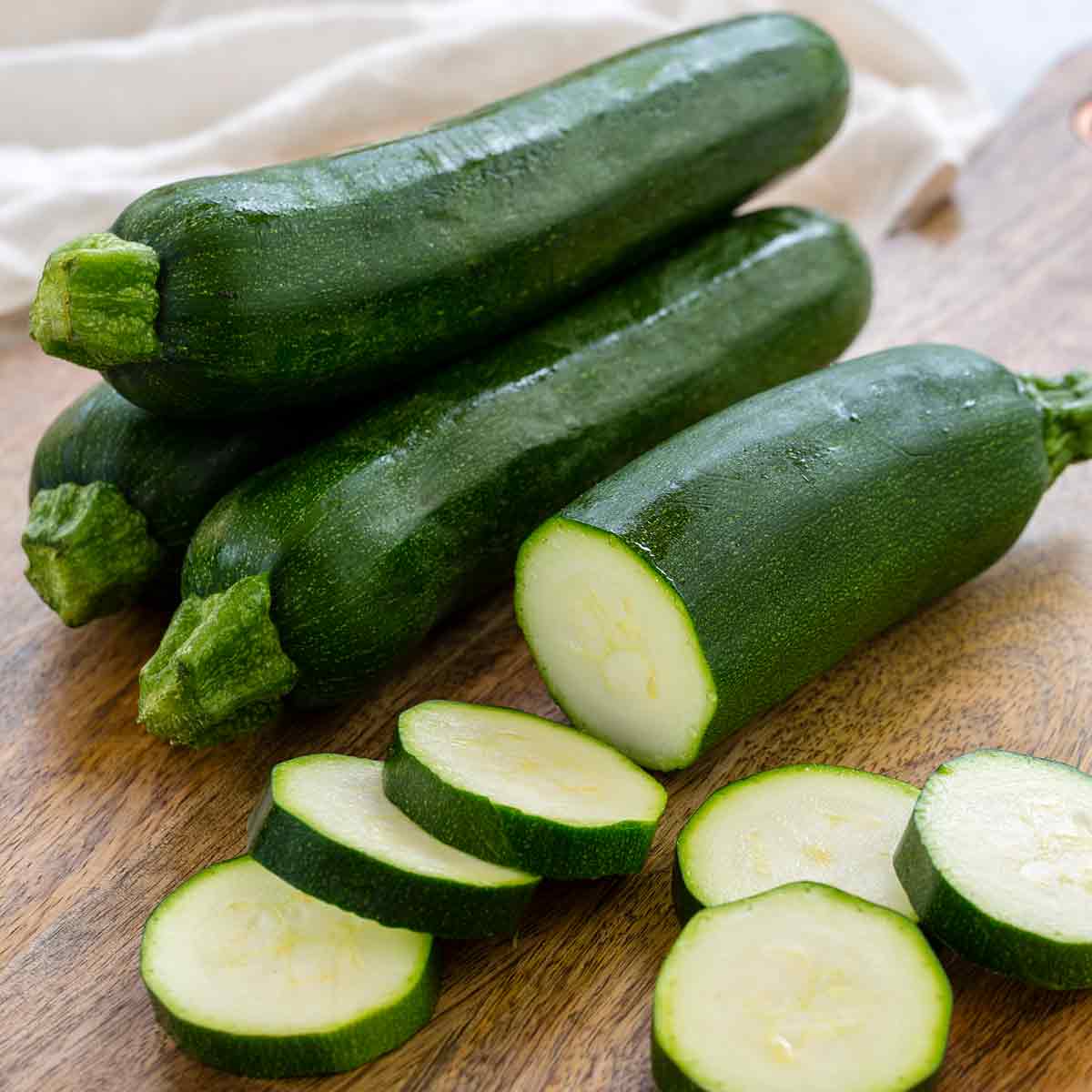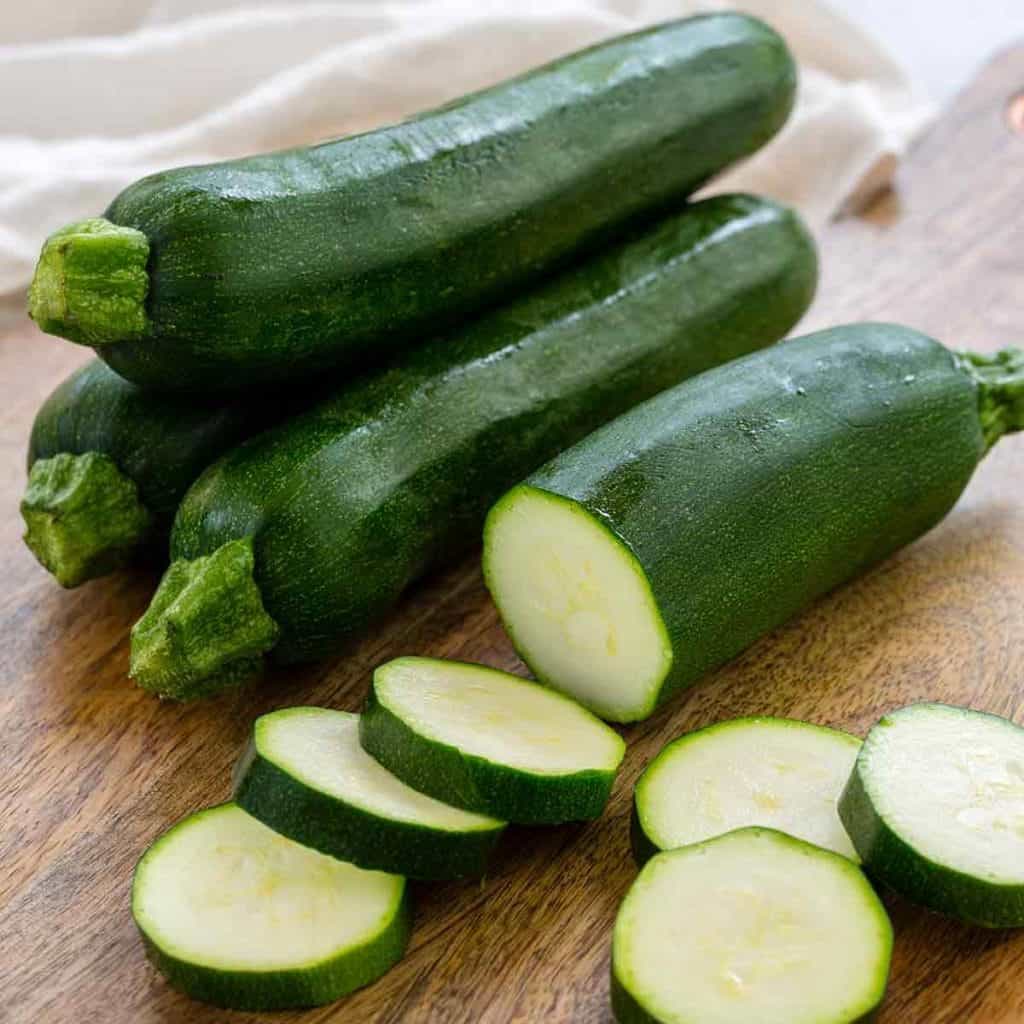 To make a batch of zucchini noodles without a spiralizer or with a spiralizer, you'll need about one and a half to two pounds of zucchini (the equivalent of two or three large fruits). 
You may want to add some seasonings as you make your zucchini noodles, too, like salt, garlic, and olive oil. You can use other kinds of noodles without oil or with options besides olive oil, too.  This will add a dash of flavor to these otherwise bland vegetables. 
Pick Your Method
Next, you need to decide how you want to make and spiralize your zucchini. While using a spiralizer to make zucchini noodles is by far the easiest route to take, you can also make zucchini noodles if you are without a spiralizer. 
Vegetable Peeler to Make Zucchini Noodles
Method number one is to use a vegetable peeler to make zucchini noodles. Simply run a vegetable peeler along the outside of the zucchini, using light pressure as you do so to make thin ribbons of zucchini. You will end up with slices that are a bit wider and more like fettuccine when you follow this method, but they will still taste delicious and hold up well in the sauce pan as you make your zucchini dish.
Mandoline Slicer to Make Zucchini Noodles
Another option is to use a mandoline slicer. Use the julienne peeler blade, which will allow you to adjust the setting to the proper thickness. If you make julienne zucchini noodles, you shouldn't have to worry about your zucchini noodles getting too watery when you make them. Simply twist the zucchini on the julienne peeler, just like you are twisting a pencil in a pencil sharpener to make a sharpened blade. 
Knife to Make Zucchini Noodles
You can also make zucchini noodles with a knife. Being careful not to cut your fingers, carve a few strips from the zucchini. Work this way until you get to the core. When you do, you'll be able to make a strip of zucchini noodle that can be cooked just like your favorite pasta. This method works well if you want a thicker zucchini noodle that will hold a ton of sauce!
Shred to Make Zucchini Noodles
The final option is to shred your zucchini with a grater. This will give you pieces of zucchini that are short and rice like - more or less what you would get if you were shredding zucchini for zucchini bread. 
To shred zucchini noodles, you will want to make them with a box grater. Grate the zucchini lengthwise and do your best to make the strands as long as possible. These al dente zucchini noodles that you make will be quite thin and release more water than the other types. However, they will still hold up well to cooking and work well in pasta dishes that call for tinier pieces of pasta.
Make Your Zucchini Noodles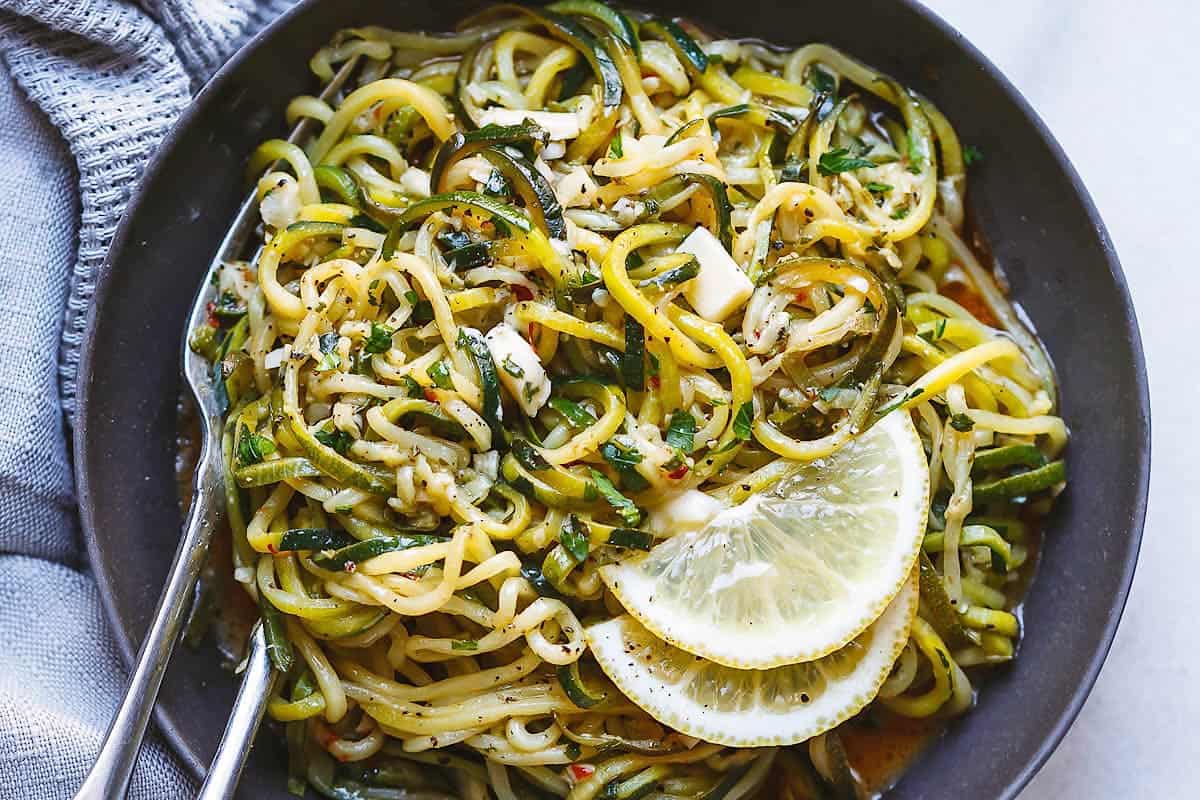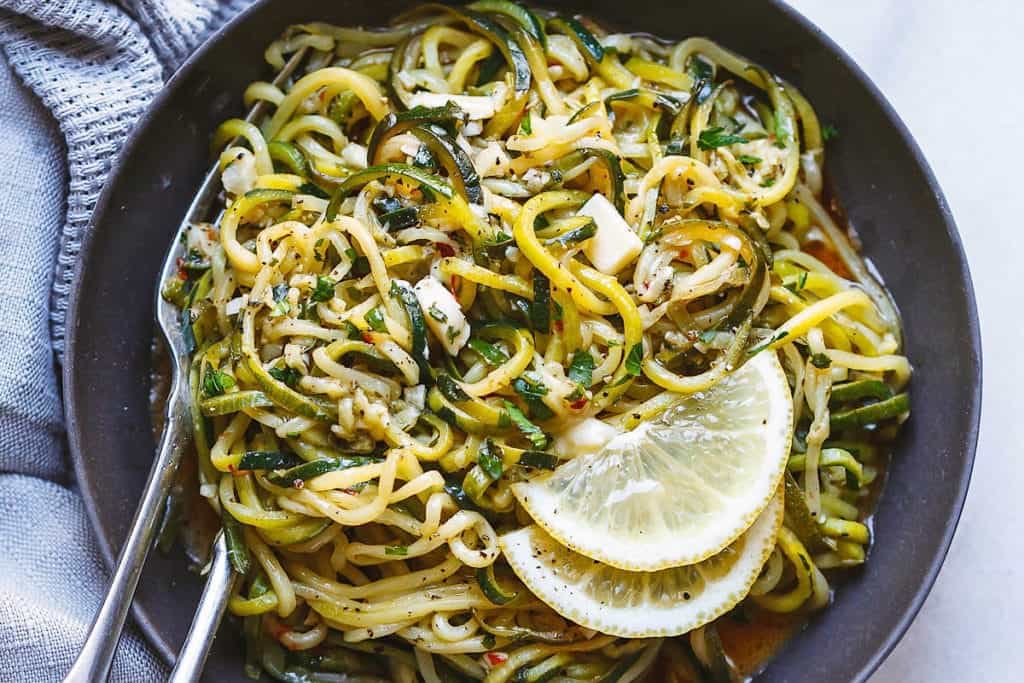 Now it's time to make your noodles! Before you do anything else, make sure you squeeze the extra liquid out of your veggies. Zucchini, as you likely already know, is a very watery vegetable - this can make it hard to cook without it becoming a messy, sodden mess. 
Put your zucchini noodles on a plate, sprinkle them with salt, then apply a paper towel. This should help press out any extra moisture in the raw zucchini noodles as you make them. Leave them under the towel for half an hour or so. You can also make your zucchini noodles overnight and allow them to dry out that way. 
Once your zucchini is "zoodles" and ready to go, it's time to cook! Unlike pasta,  fresh zucchini noodles should not be boiled. Instead, you'll add some oil to a large skillet over medium-high heat. Add the raw zucchini noodles (with your spices, if you so choose) and cook for a minute or two. You only want it to cook for a couple of minutes so that its crunchy, delicious texture is preserved.
Don't walk away while your zucchini noodles are cooking, either. You'll want to turn them regularly with a pair of tongs so that they don't get too overcooked. 
If you find that your fresh zucchini noodles are still releasing a lot of water even though you've used one of the methods above to dry them out, consider cooking in smaller batches. That way, any liquid that is released will have more of a chance to evaporate, rather than being trapped inside the pan.
You can eat your cooked zucchini noodles by themselves or you can add some sauce, cheese, or other add-ons. You'll love this light, delicious alternative to pasta that you can make any night of the week! Zucchini noodles are incredibly easy to make and have on hand whenever the urge to make a healthy meal strikes - even without a spiralizer!