Today, the vegan diet that entails cooking and eating in color continues soaring in popularity among the increasing number of people. Some aim to protect the environment while keeping animals safe from harm.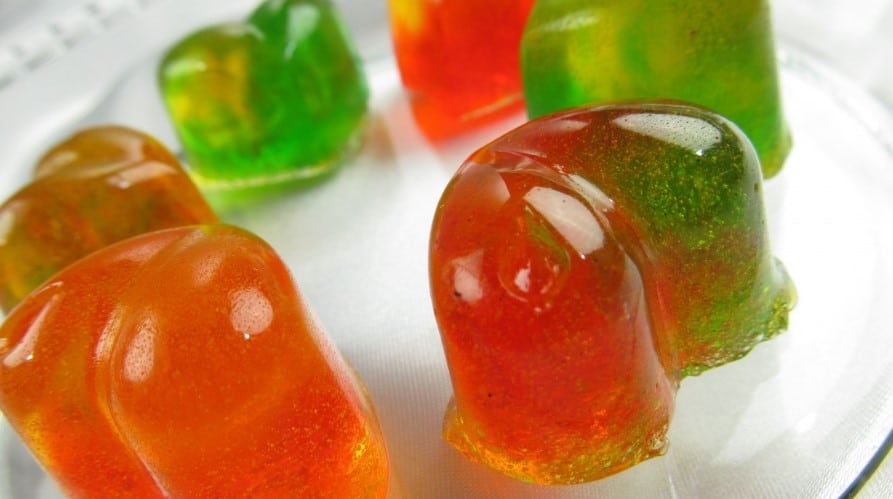 For other people, it's more about shedding the extra weight that has been hanging on for long enough while nourishing their body with all the perks that a plant-based diet ushers in. As with other nutrition plans, veganism comes in a package with a wealth of limitations and rules, and selecting 'safe bet' foods can be a head-scratcher, to say the least.
If you're wondering, 'Is Jelly Vegan?' we'll shed light on this commonly asked question.
Is Jelly Vegan?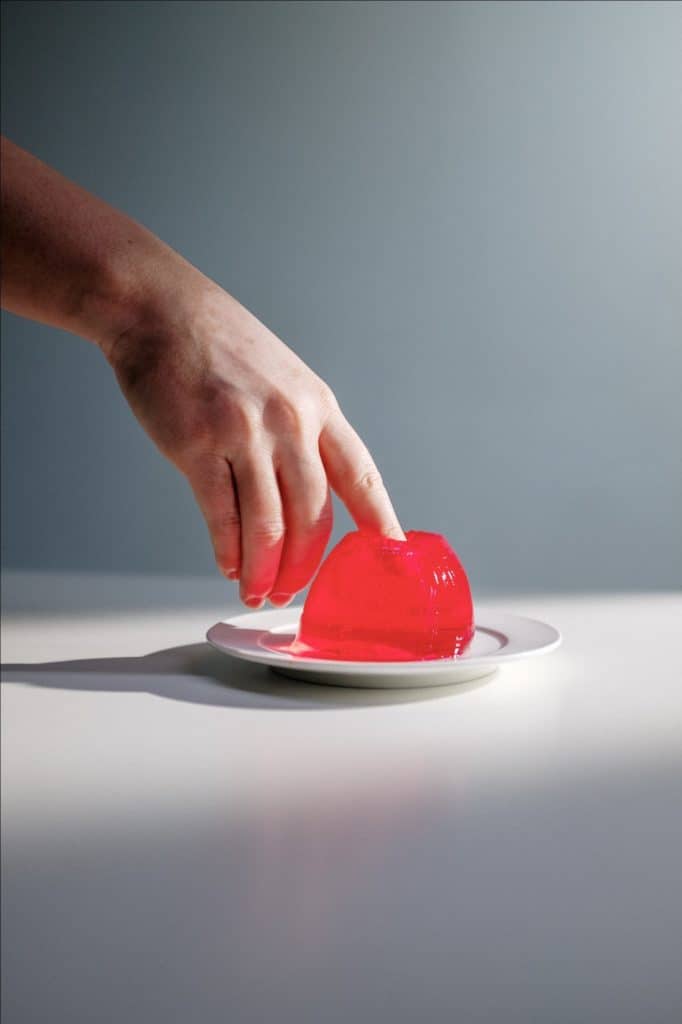 Jelly is a delicious and popular dessert whose appearance creates the illusion that it would be part of the vegan diet. If you've chosen to stick to this dietary plan, attention to detail is necessary. After all, some products are plant-based, whereas others are not, based on their ingredients, and jelly is no exception.
Therefore, the answer to the question, 'Is jelly Vegan?' isn't as black and white as it should be. Before purchasing it online or at a local retail store, we recommend poring over the label to ensure it won't derail your plant-based lifestyle.
It's worth noting that store-bought jelly typically contains two ingredients that can't be part of veganism.
Gelatin
It's the ingredient that gives jelly its structure. As a collagen derivative, gelatin is acquired from animal products such as bones, beef, skin, and pork cartilage.
Sweeteners
At times, manufacturers infuse honey into jelly, which falls in the category of non-vegan products. Moreover, some types of sugar are inappropriate. For instance, steer clear of sugar that has bone char.
Therefore, when selecting sugar, proceed with caution by opting for products from certified-vegan manufacturers that don't use this compound. According to PETA, the sugar that is labeled as certified-organic cannot be bleached with bone char.
Granted, jelly is mostly a non-vegan food. However, if you still want to incorporate this dessert into your diet, homemade is a great option to consider. Simply substitute gelatin for agar-agar, and you're good to go. As a derivative from seaweed, agar-agar gives jelly the same texture as gelatin, and it's readily available at your local supermarket or online retail store.
At times, people mistake jelly for similar foods such as preserves, jam, and jelly candies due to their closely similar texture. To avoid confusing these products, carefully read the labels. For instance, jams are the most similar to jelly.
However, the only difference is that the fruit is not strained. It's made of gelling agents that are typically pectin (a type of fiber derived from cell walls of vegetables and fruits), sugar, and fruit.  If pectin is used, the jam is unarguably vegan-friendly and will be indicated on the label.
Jelly candies are usually non-vegan as they contain gelatin. However, if you're a fan of such sweets, you can find plant-based products or attempt to make them at home. Preserves are also similar to jelly and jams but contain more chunks of fruit. Furthermore, most preserves are plant-based as they contain pectin in place of gelatin.
Other ingredients that are used to make jelly are:
Fruit Flavor or Fruit
It's used in jelly preparation and entails crushing fruit and simmering it on the gas range to release all the juice. The crushed fruit is then strained from the juice.
Acid
It's an ingredient used in the making of jellies and jams to help maintain their shape. Typically, it will be either of the following types of acid.
Citric: It's a weak acid that naturally occurs in citrus fruits
Tartaric: It's an organic acid that is naturally-occurring in citrus fruits, grapes, tamarinds, and bananas
Is Welch's Jelly Vegan?
Yes! It is 100% plant-based and contains the following ingredients:
Corn Syrup
Concord Grapes
Sodium Citrate
Fruit Pectin
Citric Acid
Corn Syrup
Corn syrup is plant-based due to the absence of animal products and has a high content of fructose.
Is Hartley's Jelly Vegan?
Vegans will be disappointed to learn that the regular jelly from this brand is non-vegan. The good news is, Hartley's jams are plant-based are contain the following ingredients:
Sugar
Pectin (Gelling Agent)
Glucose-Fructose Syrup
Fruit
Sodium Citrates (Regulator)
Citric Acid
Is Smucker's Jam Vegan?
Given that this jam uses cane sugar as one of the ingredients, it is non-vegan. Cane sugar is not certified-organic as it undergoes the bleaching process using bone char, an animal product. Smucker's Jam contains the following ingredients:
Corn Syrup (Rich in Fructose)
Fruit Pectin
Sugar
Citric Acid
Strawberries
Is Jelly Vegetarian?
If you're referring to jelly used as a spread on bread and other foods, then yes, it is vegetarian. It contains pectin (a plant product) as the gelling agent. However, if you're talking about Jell-o that is usually served as a kid's snack or dessert, it's non-vegetarian as it contains gelatin as the gelling agent.
Is a Gelling Agent Vegan?
It depends on the type of gelling agent in use. In some instances, a gelling agent refers to gelatin (non-vegan), and at times, it means agar-agar powder or pectin, both of which are entirely plant-based. If it's not specified, inquire by reaching out to the manufacturer for certainty.
Can You Replace Gelatin With Pectin?
Yes! You can replace these gelling agents, but keep in mind there may be variations in the texture.
Where to Buy Vegan Jelly
It's readily available online or at nearly all supermarkets. If you're in the market for vegan jello, then below are some of the types you can try out.
Conclusion
To wrap, the answer to the question, 'Is Jelly Vegan?' is controversial. Upon embarking on a new lifestyle, more so one that calls for you to overhaul your diet and restructure it, it's essential to pay attention to detail.
You need to know everything you consume and ensure you read the labels, and conduct your due diligence that includes contacting the manufacturers to figure out whether jellies have animal byproducts.
Alternatively, you can try out the homemade jelly for peace of mind that it's entirely safe and won't go against your diet. Remember, being vegan doesn't mean you forgo delicious foods.