Hi, I'm Julie from One-Wall Kitchen, and I've been a Daring Baker since October 2007, but this is my first time hosting a challenge. Because we're all likely to be coming off from baking holiday sweets for the past two months, I thought it would be nice to bake a very easy, simple, savory meal that you could potentially put together on a weekday night with the right prep. This month's challenge is to bake siopao, a savory, filled bun using a no-knead bread recipe.
Many Asian countries have their own version of yeast-risen, filled buns. These are often sold as street food that can be held and eaten without utensils. In Thailand, they have salapo. And in China, where they originated, they have several names for them, including bao (bow, which rhymes with "pow"), humbow, mantou (man-too), and pau (pow). In my parents' home country, the Philippines, these buns are called siopao (shoh-pow), and while they're sold as street food, they're also a home comfort that every home has its own recipe for, and they're often served with hot noodle soup called mami.
Recipe Source: I pieced these recipes together from http://jinkzzkitchen.blogspot.com/2011/09/no-knead-pork-asado-buns-aka-baked.html, http://www.food.com/recipe/no-knead-dinner-rolls-201793, my mom's teachings, and my personal preferences.
Blog-checking lines: The February Daring Bakers' challenge is hosted by Julie of One-Wall Kitchen. She challenged us to an easy, simple filled bun using no-knead dough.
You can find the challenge PDF here
Posting Date: February 27, 2015
Notes: For those needing a gluten-free recipe, I couldn't find a no-knead recipe, but I did find several recipes using rice flour. These siopao are usually steamed. Here's a link to the recipe: http://www.bigoven.com/recipe/asado-siopao/161933
Mandatory Items: You must make and bake filled buns.
Variations allowed: Fill with any sweet or savory filling you'd like. I've included a recipe for a typical Filipino filling, but anything can work as long as it's not too wet. Filipino sweet fillings can include jams such as pandan jam or ube halaya.
Preparation time: 3 hours, including resting time for dough and preparing savory filling.
Equipment needed:
Utensils for filling of choice–mine included: a chef's knife, cutting board, sauté pan, and a spatula for the pork filling and a chef's knife, baking sheet, medium-sized mixing bowl, a sturdy soup spoon, and large, sturdy fork or potato masher for the squash filling
Large mixing bowl
Wooden spoon
Plastic wrap
Knife or bench scraper
Large baking sheet
Parchment paper
Pastry brush
Recipe 1: Siopao Dough and Siopao
Original recipe in volume (cup & spoon) measurements
Servings: 12 large buns
Ingredients
1/4 ounce (7 gm) (2 teaspoons) active dry yeast (1 packet )
1-1/2 cups (360 ml) warm water
1 tablespoon (15 ml) sugar
2 tablespoons (30 ml) melted butter
1 teaspoon (5 ml) salt
4 to 5 cups (20 oz to 25 oz) (560 gm to 700 gm) all-purpose (plain) flour
1 egg for egg-wash for the buns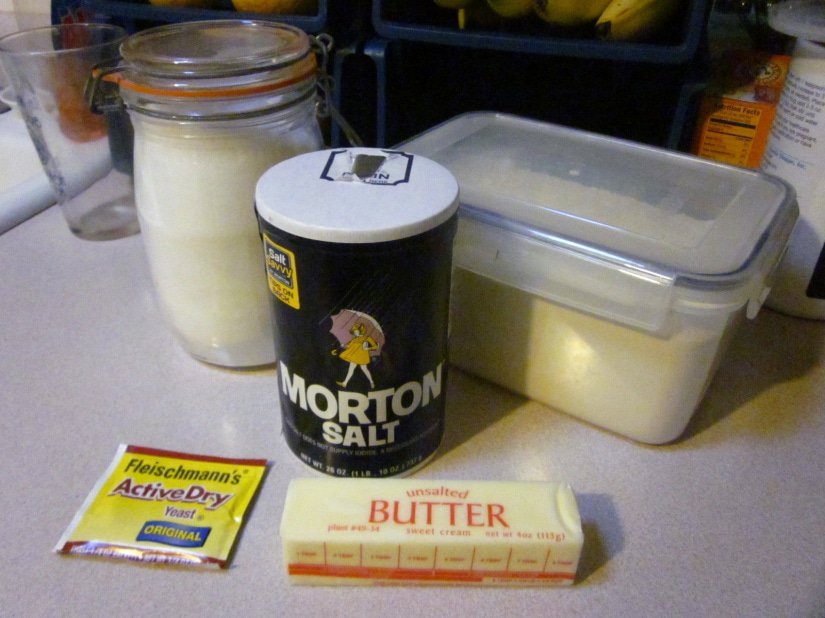 Directions:
Mix yeast, water, sugar, melted butter, and salt in a large mixing bowl.
Slowly mix in flour until it's fully incorporated and you have a shaggy, very tacky dough, but not wet and sticky.

Cover the bowl with plastic wrap and let rise for up to an hour in warm place until doubled. While dough is rising, you can make your filling if you haven't already pre-made it to let it cool (see recipe below).
Punch down dough and turn out onto a floured surface. Depending on how much flour you added, it will be somewhat tacky to pretty tacky. Fold it over several times and shape it into a smooth ball, then divide into 12 equal pieces.


Roll each piece into a ball and flatten it into a disc about 6 inches (15 cm) wide.

Place filled buns on a baking sheet and loosely cover them with plastic wrap. Let them rest for 1 hour. On the top sheet, you can see where a lot of my dough was too thin. Those were the first siopao I made, before I worked out the technique.

Preheat oven to moderate 350°F/180°C/gas mark 4.
Beat 1 egg in a small bowl for egg wash and brush on top of each bun. In the photo, you can see that I decided not to risk baking the busted siopao as freestanding buns, so I put them in a small oven-safe dish to bake up as a loaf.

For a sweet filling, I used pandan jam from the Asian grocery. Pandan comes from a leaf used throughout Southeast Asia for flavoring.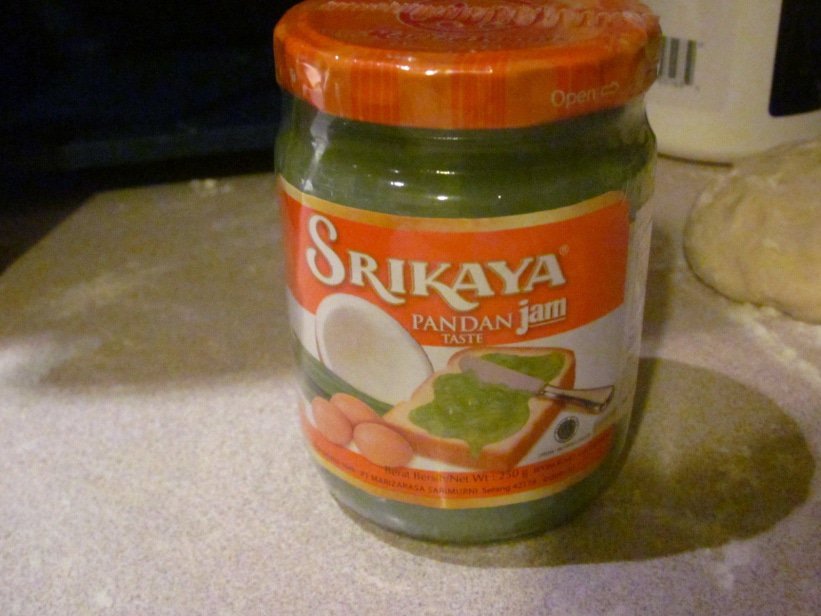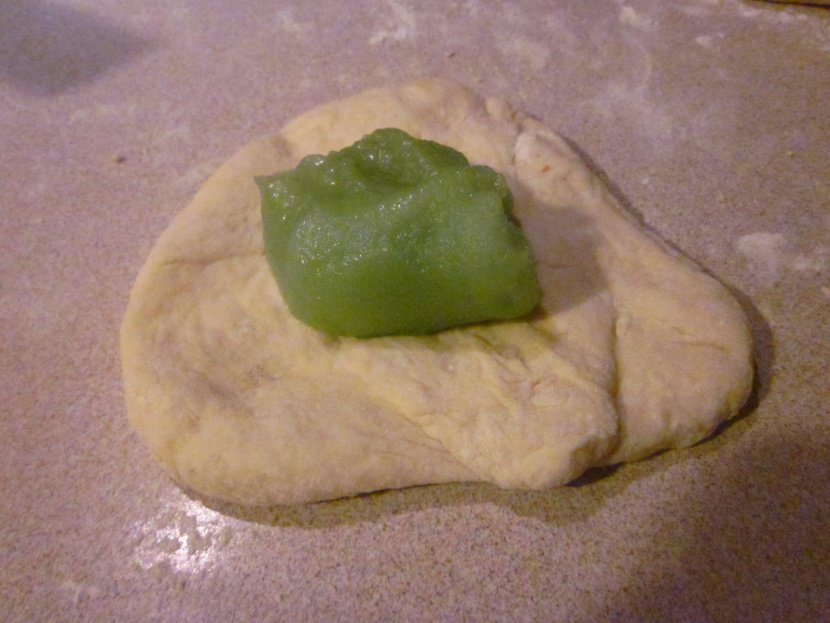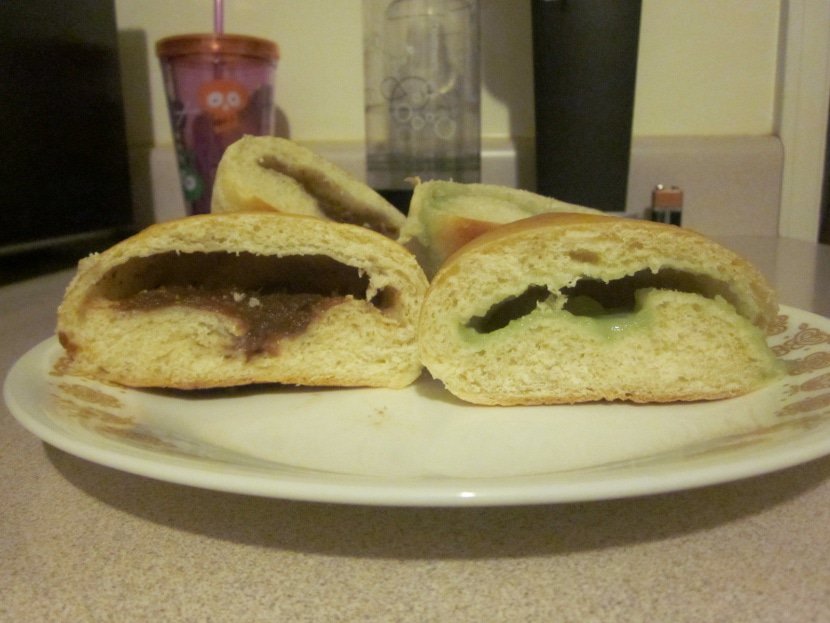 Recipe 2: Siopao Savory Filling (Pork Asado)
Servings: 12
Ingredients
1 tablespoon (15 ml) vegetable or olive oil
1 lb (½ kg) ground pork or pork shoulder, cubed
1 small yellow onion, diced
4 cloves garlic, minced
3 tablespoons (45 ml) soy sauce
1 tablespoon (15 ml) oyster sauce (or hoisin sauce if that's what you have handy)
1 tablespoon sugar (optional–Filipinos like the sweetness)
1 star anise
Salt and pepper to taste
1 tablespoon (15 ml) cornstarch
1/4 cup (60 ml) cold water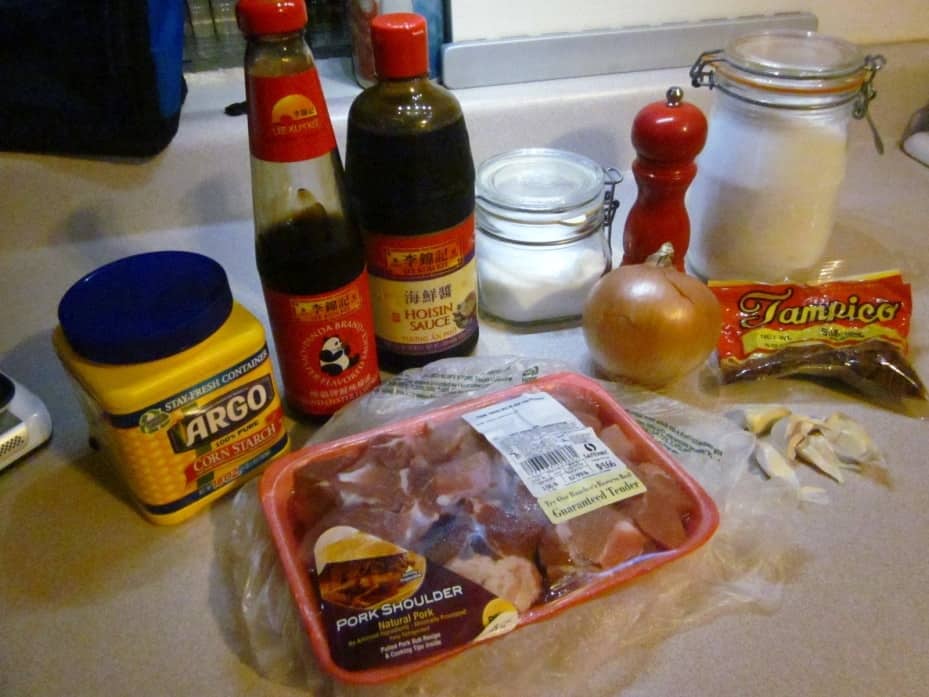 Directions:
Heat oil in skillet.
Sautee yellow onion, then add garlic and cook for a minute.
Add pork and brown it in the skillet.
Add soy sauce, oyster or hoisin sauce, sugar, and star anise and cook filling until pork is cooked through, about 15 minutes. Taste and add salt and pepper as desired. Keep an eye on that star anise because you'll want to remember to remove it or shove it aside before you fill the siopao–it isn't nice to eat.
Place cornstarch and water into a small bowl and stir with fork or small whisk until cornstarch is dissolved.
Stir cornstarch mixture into filling and cook for an additional 2 minutes. Then remove from heat and cool before making the siopao.

Recipe 3: Winter Squash filling
Servings:
Ingredients
3 to 5 lbs (1-1/3 to 2-1/4 kg winter squash (pumpkin) (I used a turban squash)
Olive oil
Salt
1/4 cup (60 ml) chopped nuts of choice
1/4 cup (60 ml) grated hard cheese, such as Romano, cotija, or Parmesan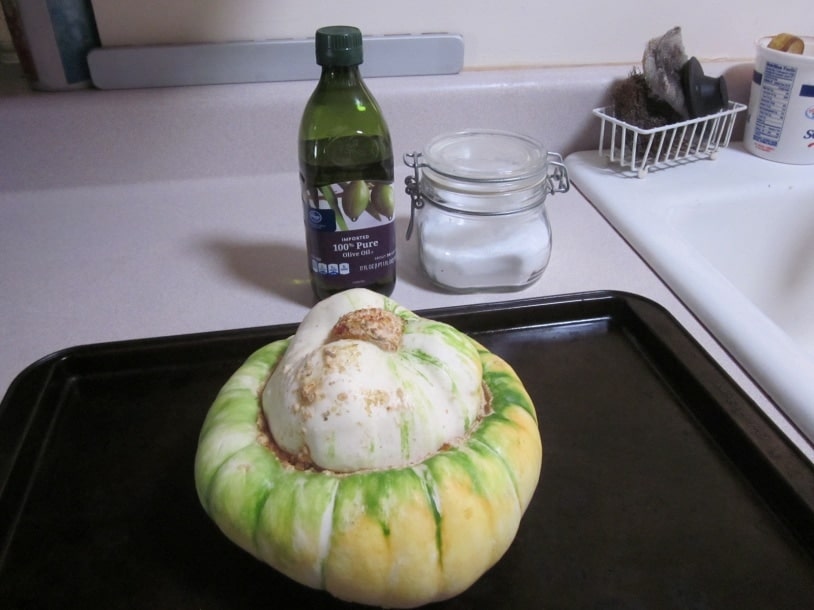 Directions:
Preheat oven moderately hot 400°F/200°C/gas mark 6.
Quarter your squash and rub cut edges with olive oil, then sprinkle with salt.

Roast the squash for 40 minutes until very soft, and use a sturdy spoon to scoop the flesh into a bowl. Discard the skins.

Mash the squash with a sturdy fork or potato masher. Allow the squash to cool. Sprinkle as much of the chopped nuts and cheese as you'd like into the mash and stir them in. Use 1 to 1-1/2 rounded tablespoons of filling for each siopao.

Storage & Freezing Instructions/Tips:
Store leftovers in the fridge for no more than 4 days and reheat for 30 seconds in the microwave. You can also store baked siopao in the freezer, individually wrapped airtight, and reheated in the microwave for 60 to 90 seconds. I'm not sure how well frozen, unbaked siopao will thaw because the filling is moist and might ruin the integrity of the dough as it goes through its long thaw and final rise.
Additional Information:
My mom taught me to just pinch the edges of the dough disc together to close the siopao, and then she'd steam it steam-side down, but many Filipinos use a Chinese style of pleating their siopao and steaming it pleat-side up, like this: https://www.youtube.com/watch?v=3kbfbhqFT2k at minute 12:12. I think seam-side down works well for baking, but you could experiment with baking your siopao pleat-side up.