No kitchen is complete without a handy blender sitting by on the countertop. Cooks of all skill levels need this trusty little gadget to get things done smoothly - quite literally.
If you don't think you need a blender, think again! There's more to a blender than just cocktails, smoothies, pesto, and creamy sauces. For many cooks, it's their go-to gadget for mixing almost everything.
Whether you're grinding coffee, making nut butter, trying a new frozen dessert, or simply beating eggs for a fluffy omelet, blenders have a ton of hidden uses!
Vitamix is one of the most trusted blender brands for personal and commercial use. Their reputation for durable and trustworthy products spans almost 70 years of success.
You can spot these pieces in most bars and restaurants, or even in some TV cooking shows. It's mostly the high-quality performance that defines the standard of Vitamix blenders to fit into the business.
Among the best-rated line of Vitamix blenders are the 5200 and 5300. What makes them different from each other? What should overrule your choice when picking up the best one? Let's compare the Vitamix 5200 vs 5300 to learn more.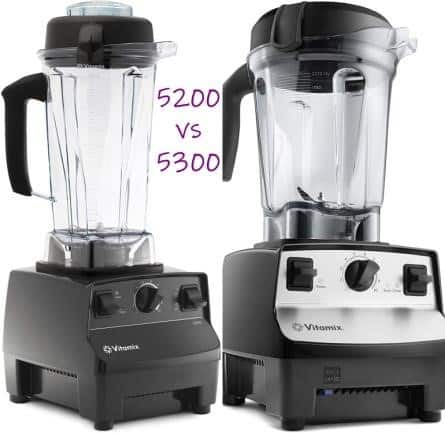 Main Product Features: Vitamix 5200 vs 5300
There's a lot to love about Vitamix blenders. These trust appliances are loaded with useful features that are simple to use and easily adjustable to meet the desired outcome for your food and drinks.
Here are the individual features of each Vitamix 5200 vs 5300 blender. You can refer to the comparison table below for a more comprehensive guide.
The Vitamix 5200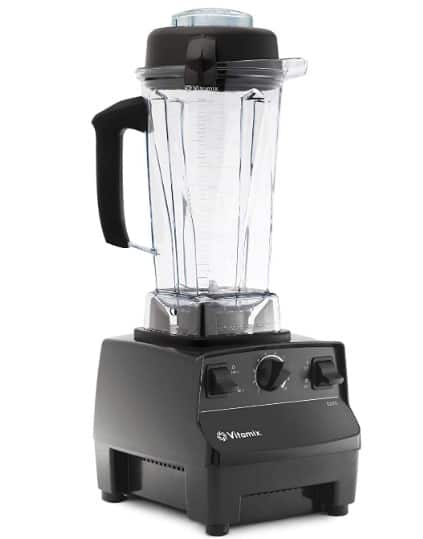 Check Latest Price
This professional-grade blender has a 64 oz container capacity designed to cater to medium and large batches of food. So whether you are preparing for a large family or your patrons, you can do it all in one go.
There's no need to worry about overheating, which is a common nuisance in most blenders. This model has a radial cooling fan and thermal protection system to protect itself, preventing breakage.
With a variable-speed motor, you will be able to control texture through its rotatable dials. You can change the dial at any point while blending to achieve the right outcome of consistency. This blender can also handle tough and bulky ingredients- it's as if your food processor and blender merged into one.
This is also a self-cleaning feature to take your time off the cumbersome cleaning of food residues. Just a drop of soap and some warm water can have your container ready again in as fast as one minute. Overall this is a decent enough purchase for both home and commercial use.
Here are the main product specifications:
Variable speed control
64-ounce capacity
20.5-inch high
3-inch hardened stainless steel blade
Self-cleaning
2 HP peak power
Blade friction heating
Can handle hard ingredients
Comes in black, white, or DAA (red) version
With a 7-year full warranty
The Vitamix 5300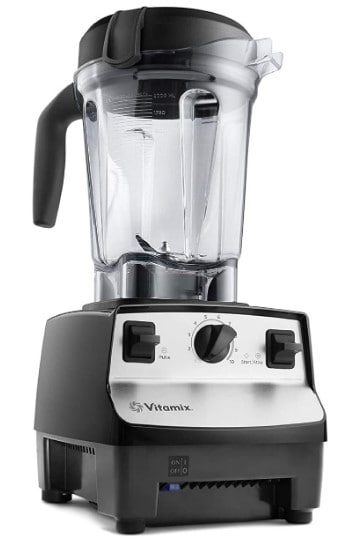 Coming in as an upgrade of the 5200 version, the Vitamix 5300 has some added performance features. The main and perhaps the first striking difference you would notice, is its size.
It only has a height of 17.25 inches, which is a bit kinder for storage purposes. To compensate for it, it has a wider base and also a wider blade for top-rated blending performance.
The 5300 also added a pulse feature for a variety of textures, which is useful if you need to add some coarse chops in your recipe. If you are particular with noises, then this version is your perfect match, working quieter than its previous version.
Its high-performance motor works at 2.2 HP. It also has variable speed control knobs to give you greater control of your machine. To prevent burnout and overheating, it still has the same thermal protection system added to its radial cooling fan.
If the price is an issue, you will often find plenty of Certified Refurbished Vitamix 5300 in the market. This is way cheaper than the price of a brand new 5300. These are usually returned products that Vitamix reconditioned back to their standards, resold at a considerably lower price.
Product specs:
Variable speed control
64-ounce capacity
17.25 inches in height
4-inch blade
2.2 HP
Self-cleaning
With pulse feature
With a 5-year full warranty for refurbished units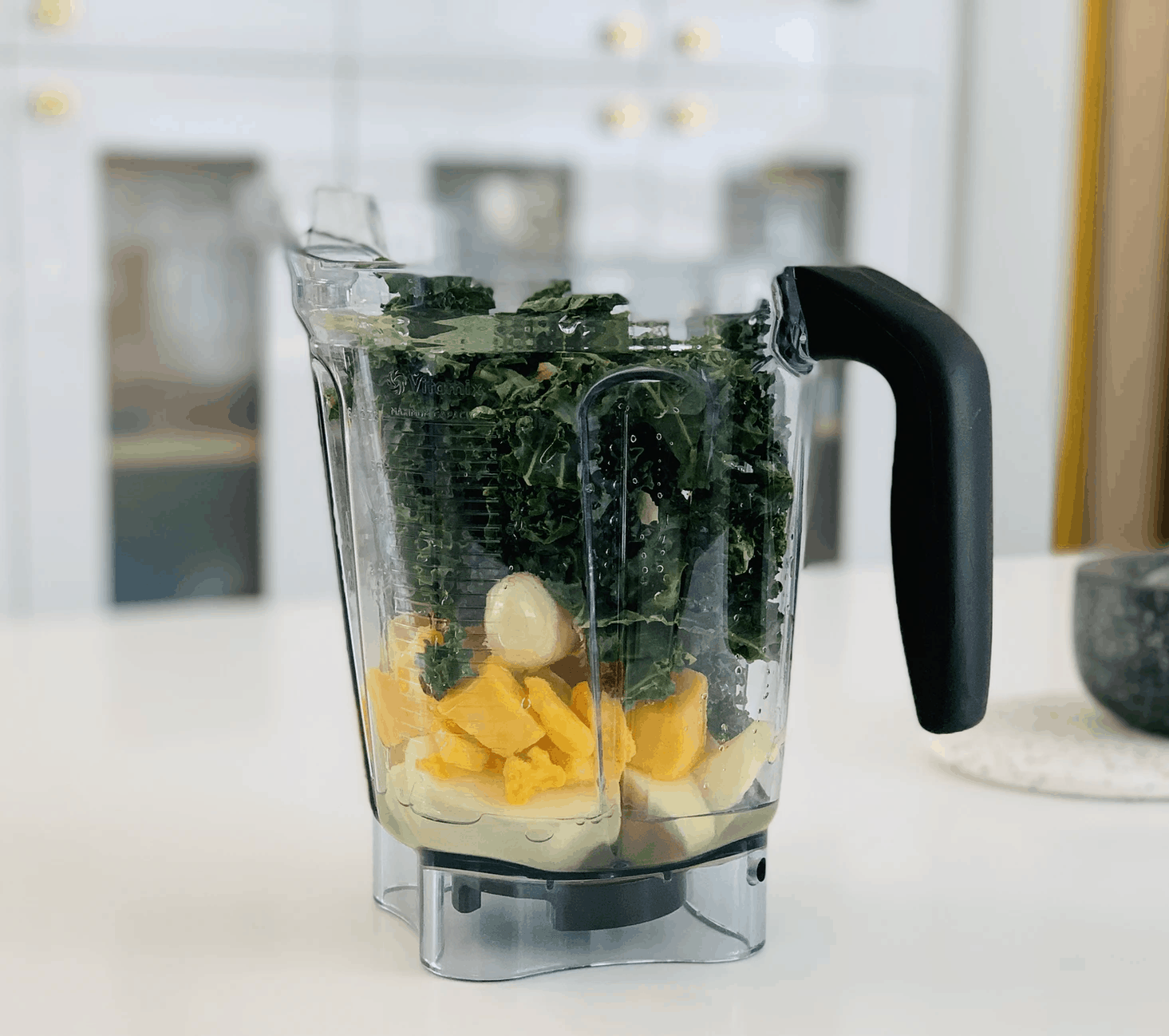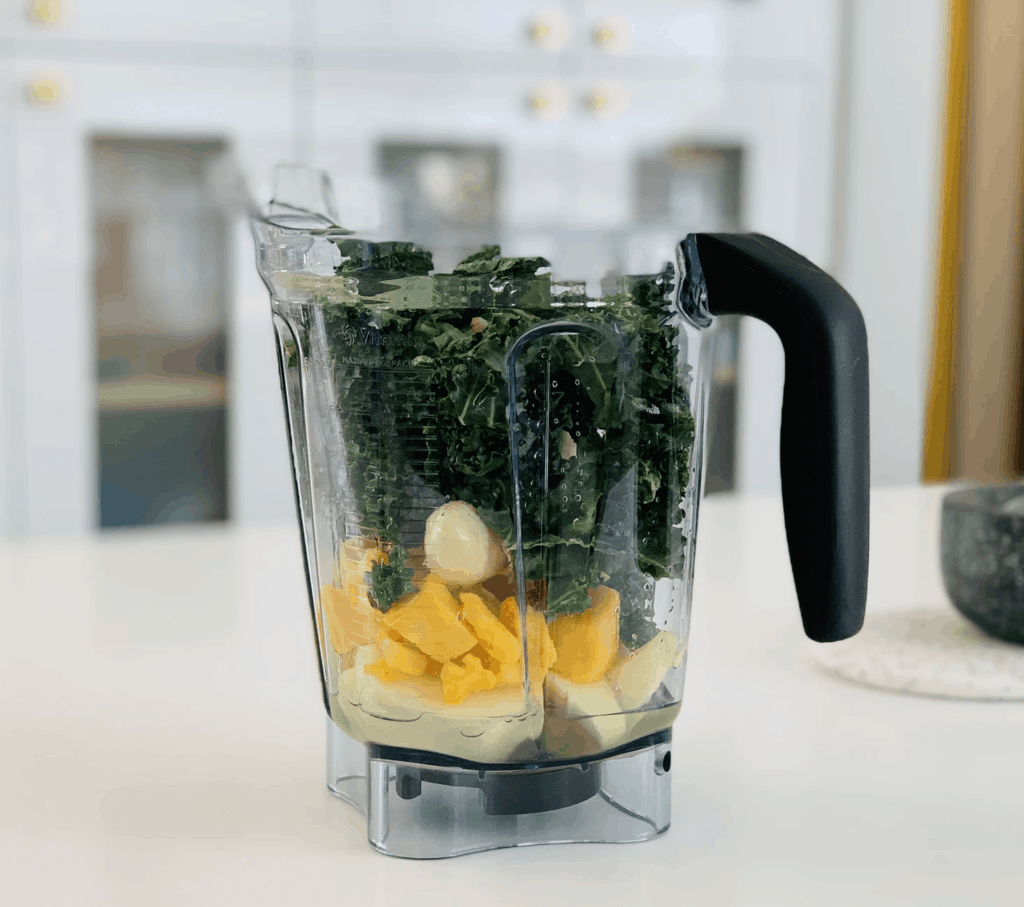 Main Comparison and Difference Chart
| | | |
| --- | --- | --- |
| Product | Vitamix 5200 | Vitamix 5300 |
| Capacity |  64 ounces |  64 ounces |
| Product Height | 20.5 high profile | 7.25 inch low profile |
| Weight | 10.9 lbs. | 11.95 lbs. |
| Horsepower | 2 HP | 2.2 HP |
| Blade | 3-inch laser cut | 4-inch laser cut |
| Pulse Setting | No | Yes |
| Thermal Protection | Yes | Yes |
| Self-Cleaning | Yes | Yes |
| Noise | OK | Quiet |
 Comparing Similarities and Differences of Vitamix 5200 vs 5300 Blenders
Both of these powerful blender appliances come from the Vitamix C-series. As mentioned, the 5300 is the newest edition that is widely available in refurbished models. When it comes to appearance and blender features, the two have similar features of the Vitamix standard.
Some of the outright similarity and differences you would notice include:
Vitamix 5200 vs 5300: Container Sizes and Countertop Space
Both models boast of their large capacity at 64 ounces each. This is ideal for blending medium to large batches for a meal for the whole family. If you are looking for something that's not a storage sucker, the 5300 might be the one for you.
The 5200 has an old-school tall and narrow blender jar like most conventional blenders, meaning they are likely too tall to fit under some kitchen cabinets.
If you're the type who maintains a minimalist kitchen and stows everything after use, this might throw off your style. Blenders can get really bulky, which is why some people with limited storage find an immersion blender to be more convenient.
With the 5300, you can more easily store it in tight storage with low vertical space due to its wide container shape. This also makes it easier to clean by hand (albeit the self-cleaning feature) because of its wider jar.
Vitamix 5200 vs 5300: Durability
When it comes to high speed and heavy-duty blending, be wary of glass containers. It will only last a couple of ice cubes before breaking down, which is quite annoying and pricey over time.
That's why Vitamix engineered their blender jars into a BPA-free food grade container to make them last longer. While the polycarbonate plastic of Vitamix blenders in one way may have upped its price, it is an assurance that your blender can last you a decade or more of service.
Both of these blenders can sustain a temperature of up to 170°F. This temperature is good enough for creating your steamy sauces and soups. However, Vitamix does not recommend dumping hot ingredients exceeding that temperature into it.
Vitamix 5200 vs 5300: Speed Settings
The ten-speed settings on both models are enclosed in its easy to rotate knob located in the middle of the machine. Its function is to adjust the speed of the blade, which you can conveniently do at any point during blending. To its right, sits the power button.
One small difference, however, is the left toggle button. In the 5200 model, it is meant to change the speed dial. You can crank it to a High or Variable Speed to give it a pulse. That's why in the 5300 model, Vitamix replaced this with a dedicated pulse button instead.
Vitamix 5200 vs 5300: Power
Vitamix's high-performance motor is designed to handle your typical blender workload and more. The 5200 blender unit has about 2 HP peak power.
It is already paramount of blender power to handle even tough ingredients and perform a little bit of food processing on the side. This is just one of the many reasons why critics put it on top of the NY Times top picks for The Best Blenders.
The 5300 model has a slightly more powerful torque than the 5200 with its 2.2 HP motor power. Despite this high-quality motor performance, it is still much quieter than the 5200, earning it more nods among the users.
This power can help you achieve limitless culinary ideas! For instance, both Vitamix models can create a steaming soup in an instant. The machine can power the blade to turn fast enough and produce friction heat. Thus, you can have a steaming delight in as fast as six minutes.
But there's still no need to worry about your blender piping smoke through overheating. It has a radial cooling fan and thermal protection system, meaning your Vitamix blender is far from burning itself.
Vitamix 5200 vs 5300: Noise
If you like to have your smoothie first thing in the morning, the loud sound of your blender can be an annoyance. You can put your blender settings at the lowest if you don't want to disturb anyone, but in doing so, you may not be getting the best out of your machine.
That's the one thing that is admirable with the Vitamix 5300. It has a quiet operation that doesn't compromise its high power motor. Many users might think that the stronger the motor, the louder the sound, but that's not the case here.
In fact, we dug up some tech-opinions to better understand why the Vitamix 5300 is quieter than its predecessor. It turns out, this model has an Updated Legacy Classic motor exclusive to Vitamix. For the record, it has an average high measure of only 98 decibels.
When it comes to real quiet operation, though, the Vitamix 7500 is the champion with its sound-reducing technology.
Vitamix 5200 vs 5300: Cleanup
When it comes to the Vitamix, one of the best decisions that manufacturers made is the self-cleaning option. A little warm water and dish soap with the blender on high can get it clean in minutes.
When it comes to manual cleaning, the low-profile 5300 is much easier to manage. With its shallow base and a wider mouth, it gets easier to facilitate the process.
Vitamix 5200 vs 5300: Price
As expected, the newer 5300 blender is more expensive than the 5200 with upgraded features. But the refurbished units have a slight downgrade in price. Some of them can even go for cheaper than a new 5200.
It's great to have a form of choice between the brand new and reconditioned options if you're looking to budget. You just need to manage your expectations with recon blenders though.
The Vitamix blender may seem overrated for home use considering its price. But if you are looking for some lifetime investment, this is worthy enough to splurge in. It has the strength to resist cracking and breaking which is common among blenders upon repeated use.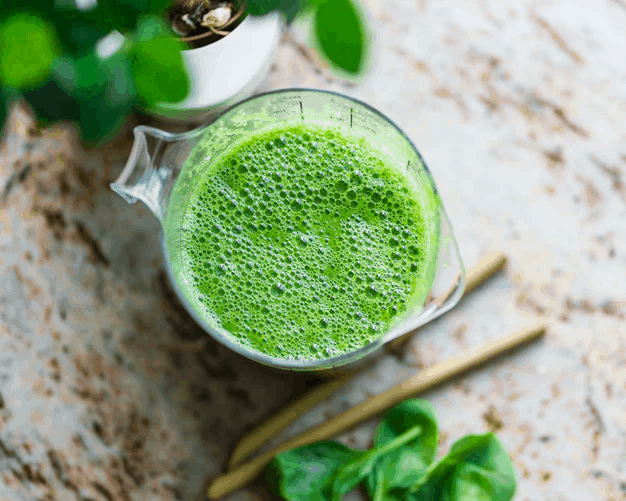 Who Should Get This?
If you are aiming for an all-around blender at a decent price, then the Vitamix 5200 is a good enough investment. It is a versatile machine that can transform your culinary menus into an exceptional creation. Though it lacks some features like having a dedicated pulse setting, it can do the job in any home kitchen.
For people who need a heavy-duty machine and have a larger batch of food to blend, then the Vitamix 5300 is an excellent choice. It's also great if you frequently need the pulse function.
Best of all, it has a quiet operation and can ultimately save on your counter space dilemma. So, professional kitchens can benefit most from this Vitamix blender unit.
Final Verdict
With this generation jumping into healthy food choices, a trusty blender is a great new tool to invest in. High-power blenders like the Vitamix definitely deserve a space on your countertop. With its durability and high quality, it can surely withstand decades of heavy-duty use.
So, which one is better, the Vitamix 5200 vs 5300? The choice is up to you. Take a look at your needs and budget, then pick out the best blender suited for your lifestyle. With its high-quality and top-rated performance, we bet you'll love this handy assistant on your kitchen countertop.