So you've heard the hype around Instant Pots, but you're not sure if they're for you. It's understandable. After all, these kitchen appliances can cost a pretty penny. Are they worth the investment? What would you even use them for? Why have they been taking over North America?
Luckily for you, I'm answering all your burning questions here today. I'll go over what is an Instant Pot, why they're so useful, what you can do with them, and why they're one of the best investments you'll ever make. You'll need to know these things before going out and buying one. Stay tuned.
What Makes an Instant Pot Special?
Instant is a brand specializing in electric pressure cooker models. They became so popular because their pots cook food incredibly fast, thanks to built-up pressure and high temperatures.
There once was a time when this was the only manufacturer coming out with these electric pressure cookers. But with time, other brands came into the market and released alternatives. Yet, we also tend to call those newer models Instant Pots, despite them being sold by another manufacturer. Keep this in mind.
What makes the Instant Pot so incredible is how versatile it is. It boasts a wealth of different cooking settings, which is why we call it a multi-cooker. It can even replace other kitchen appliances you may already have. For example, an Instant Pot can function as a rice cooker, yogurt maker, and egg cooker.
Another of its perks is how quickly it can cook meals. Something that usually takes hours to cook can be ready to serve and eat in under one hour. Pretty neat, right?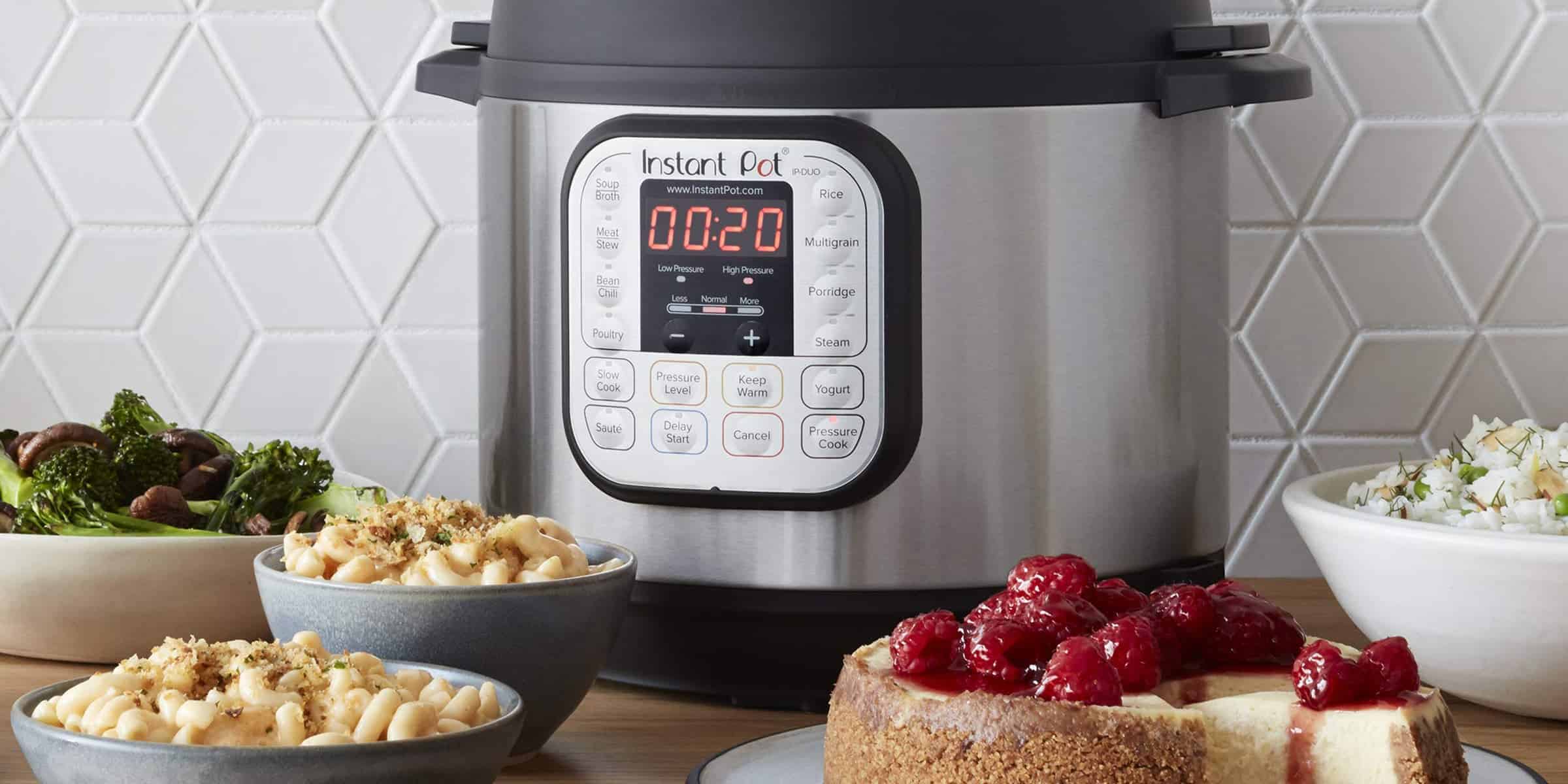 Slow Cooker, Pressure Cooker, Crock-Pot, Instant Pot. Is There a Difference?
You'll often hear all these words when you're looking to buy an Instant Pot. Beware, they're not all the same kitchen appliance! If you're not careful, you could end up buying something you don't want. To make sure that doesn't happen, let's break it down.
Slow Cooker and Crock-Pot
A slow cooker is a kitchen appliance designed to cook foods at low-pressure for over eight hours. Since it cooks at a lower temperature for a long time, it's perfect to make stews. It breaks down the meat so that it becomes deliciously tender. Thus, if you want a quick meal, this one isn't for you.
A crockpot is essentially the same cooking appliance, but it is made by the well-known brand Crock-Pot. Because this company was one of the first to invest the electric slow cooker technology, its name became associated with it. Either way, slow cookers are very easy to use.
Keep in mind that you can use the Instant Pot as a slow cooker. After all, it is quite literally an electric pressure cooker!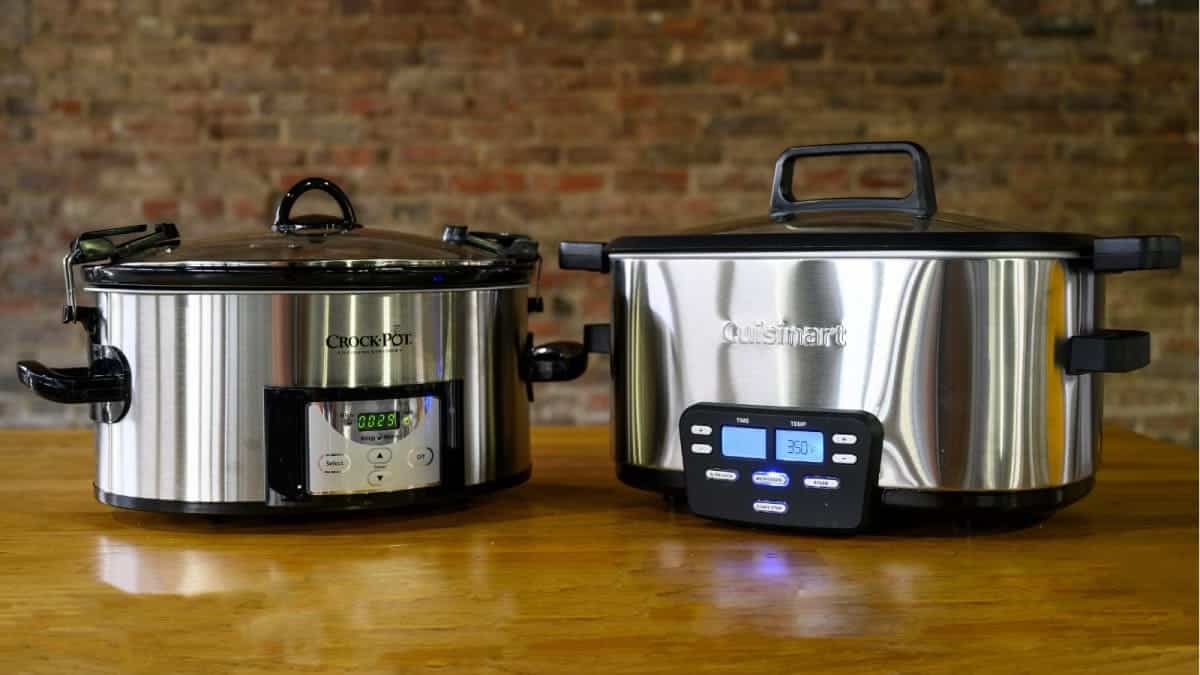 Pressure Cooker
I'm sure you've seen a regular stovetop pressure cooker. These kitchen appliances have been around for ages. Pressure cookers look like normal pots with a whistling steam valve on top to release the pressure.
The goal of the pressure cooker is to cut down on cooking times. They do this by cooking at higher pressure and raising the boiling point of water. This way, pressure cookers can reach much higher temperatures inside, which speeds things up. If this sounds intimidating, you're not alone. But using a pressure cooker isn't as hard as you may think! It certainly pays off in the end.
Instant Pots can work the exact same way. When you select the "high-pressure" setting, the pot will lock and build pressure. You'll know when your food is done because the LED pannel will tell you so. Then, you just have to release pressure by opening the steam release valve. It's that simple.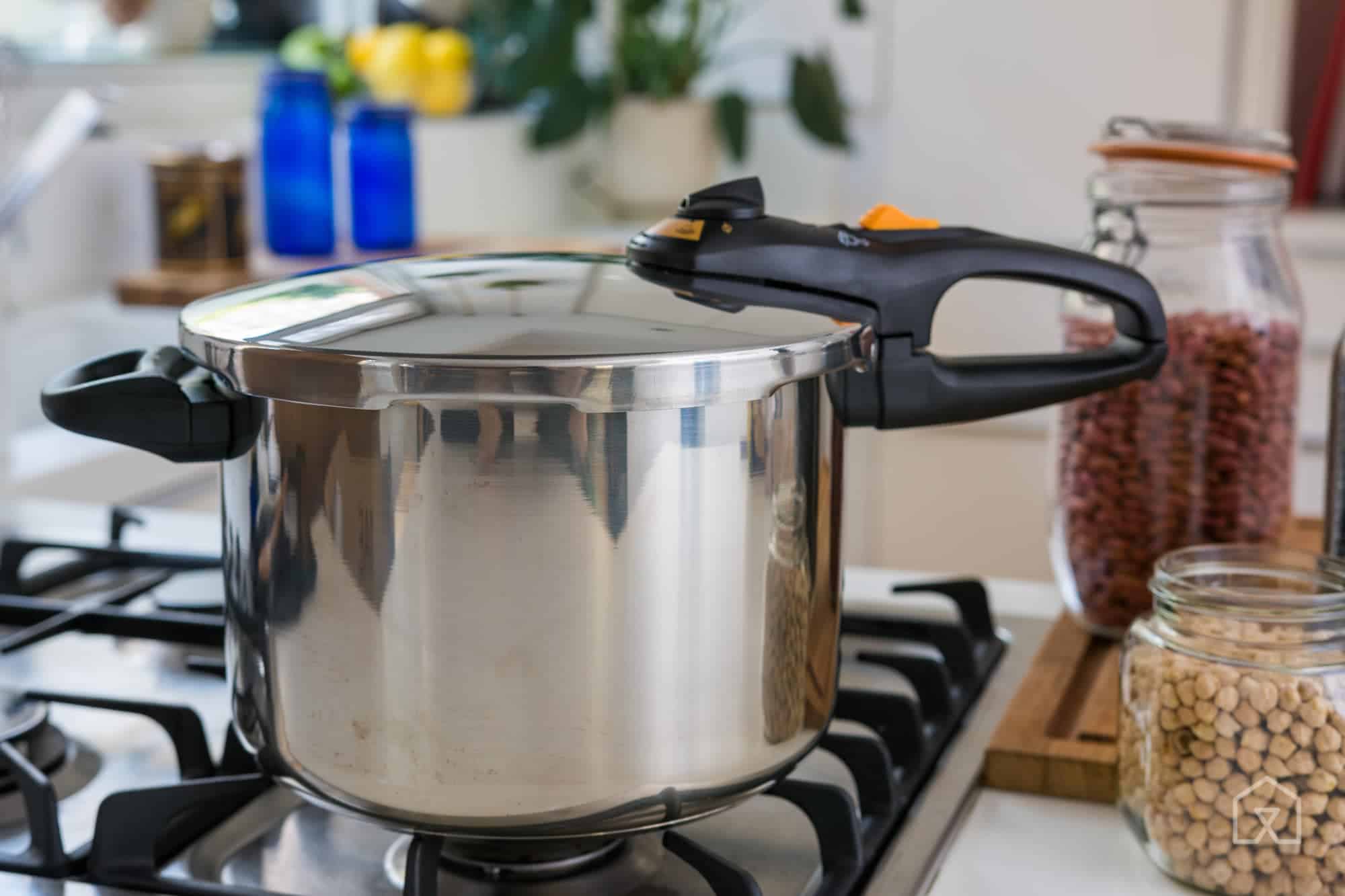 What Can You Make in an Instant Pot?
There are so many things you can make in an electric multi-cooker. It all depends on your creativity and on the model you have (more on that later). Plus, this appliance is perfect for meal prep. To give you a quick overview of the worlds of cooking that await you, let's break things down by category.
Steamed Vegetables
You may not know this, but Instant Pots can be used to steam all kinds of vegetables. It's actually one of the quickest things you can whip up in your brand-new appliance. Lay down the veg in the steam basket, close the pot, and press the "manual, pressure cook" button. In just two minutes, you'll have your veg ready to enjoy.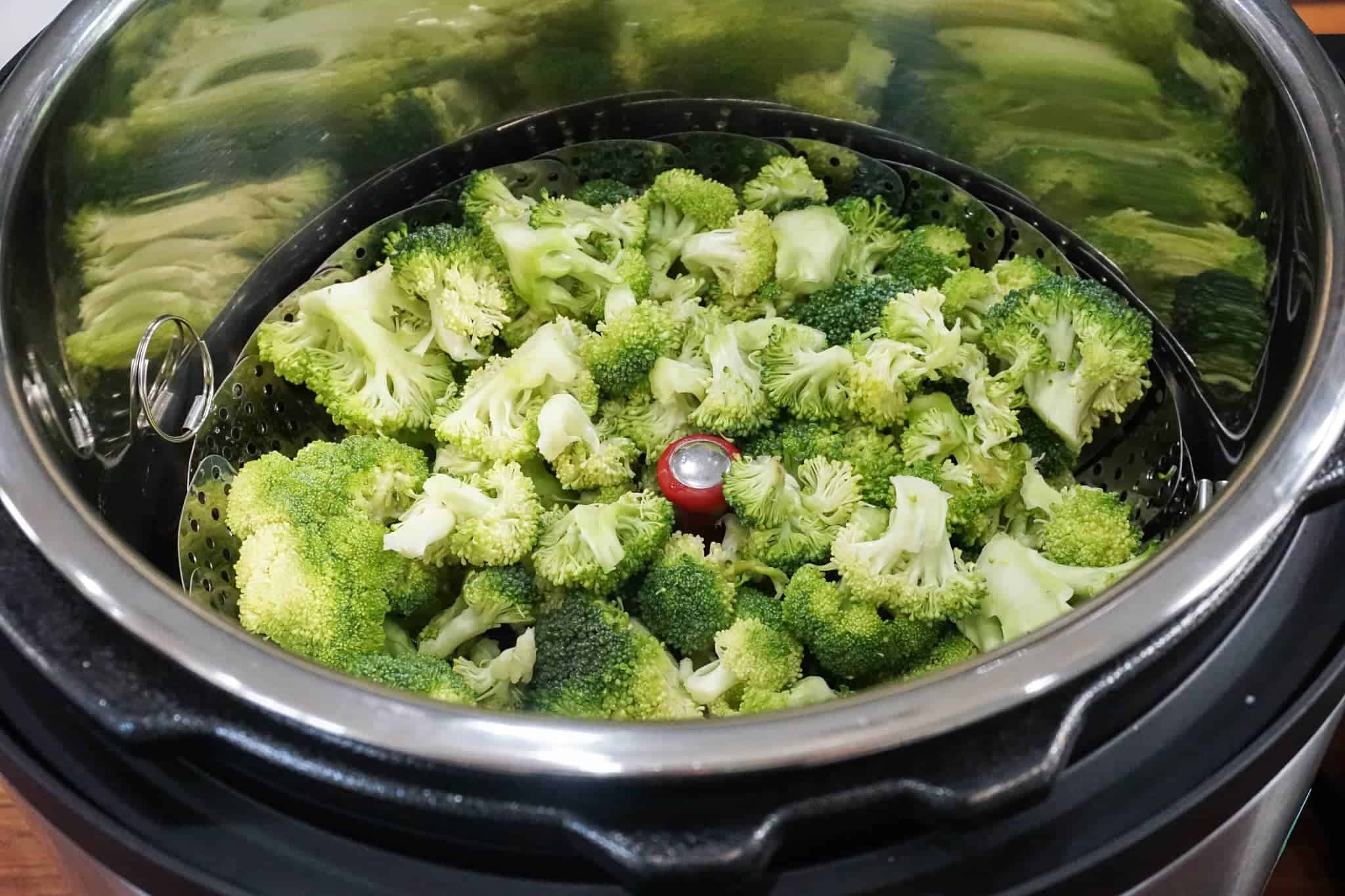 Cooked Grains
This type of electric multi-cooker can also double as a rice cooker. From white rice to wild rice and brown rice, the Instant Pot will handle anything you throw at it.  You can even switch things up and cook pseudocereals in it. Additionally, why not make some type of porridge in your electric multi-purpose pot? Try doing it with oats, buckwheat, and quinoa for a better boost of nutrition.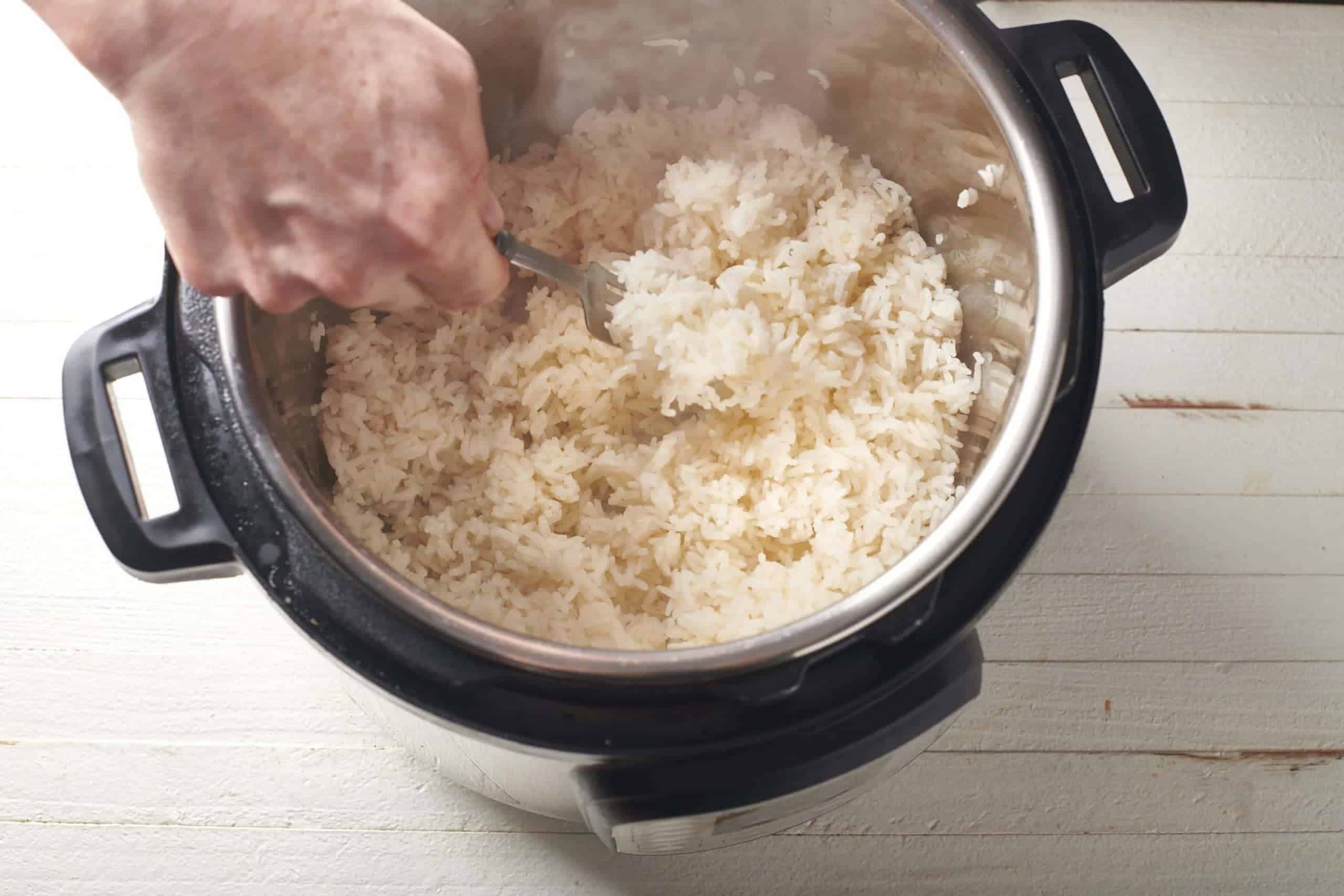 Pasta Dishes
Who doesn't love a good pasta dish? I sure do. Did you know you can even use the pressure cooker pre-set to speed up the pasta cooking time? While the pasta cooks, you can whip up any toppings you want to add. You can even make a quick batch of mac and cheese in just five minutes!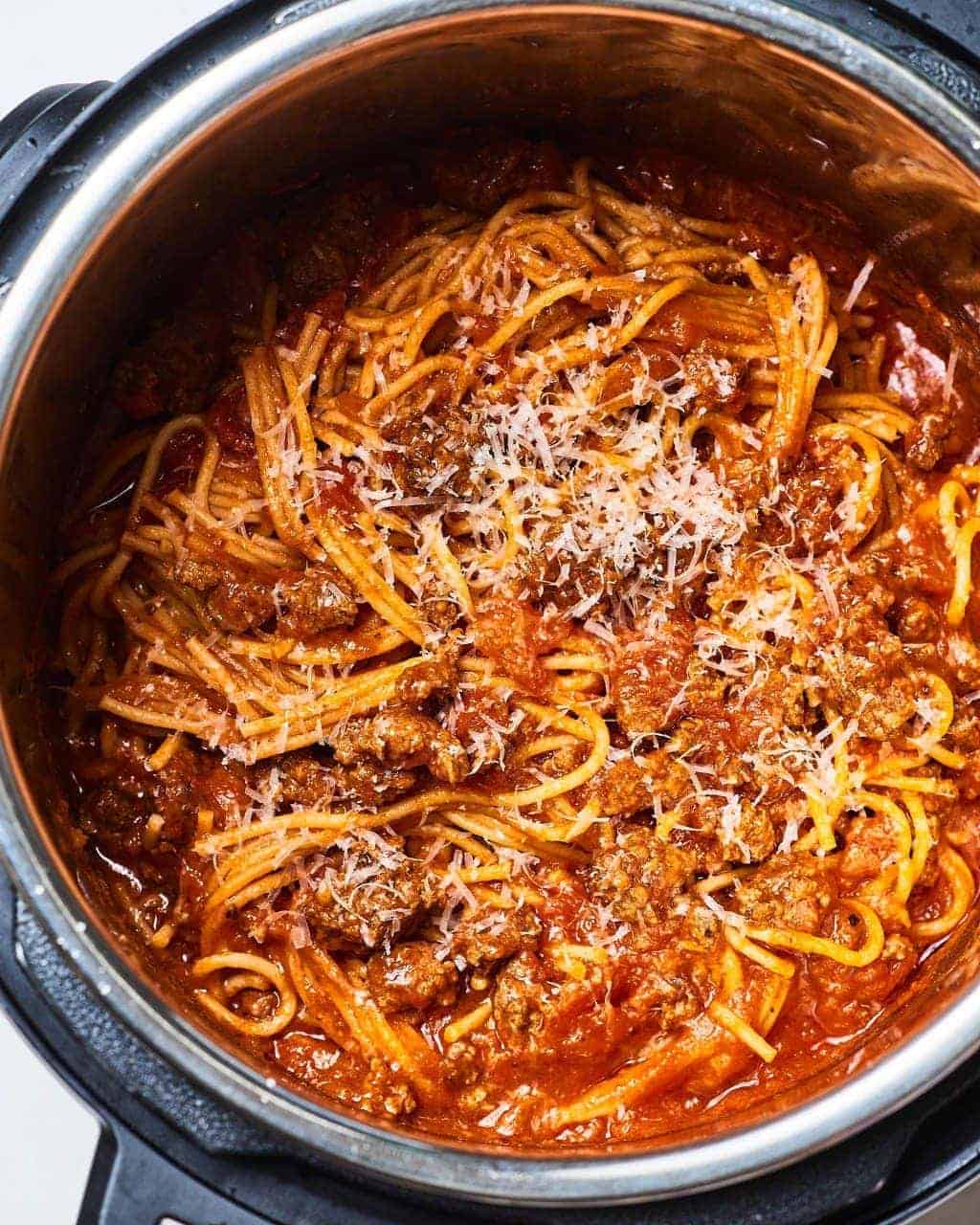 Stews
I love a good stew during the wintertime. And while I love having an excuse to use my slow cooker, I sometimes reach for the Instant Pot when I'm in a hurry. It tenderizes meat extremely quickly and gives the dish a beautiful earthy flavor.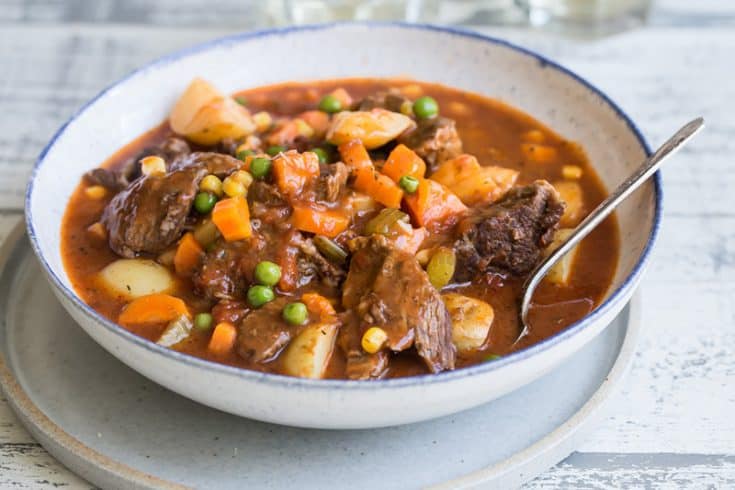 Yogurt
Surprisingly enough, you can make big batches of yogurt with one of these Instant Pots, no yogurt maker required. And while the process does take around 12 hours, it's a great way of saving a lot of money!
(Pro tip: if you use a yogurt maker to sterilize baby bottles, you can do the same using the Instant Pot.)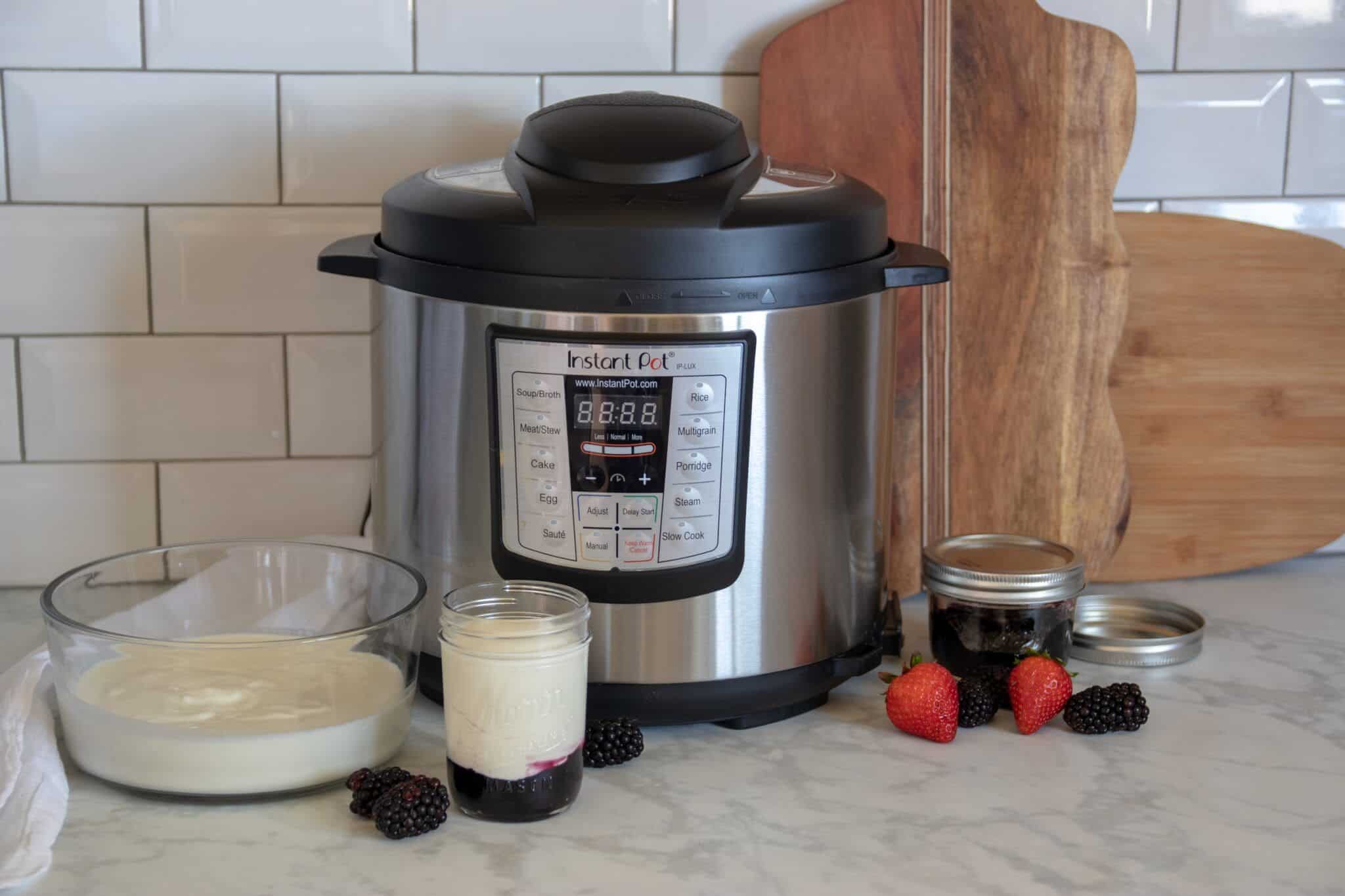 Soups
When the weather starts to cool, nothing feels better than a big bowl of warm soup. Use whatever vegetables are in season where you live and experiment. You're guaranteed to end up with a delicious meal for very little money in under an hour.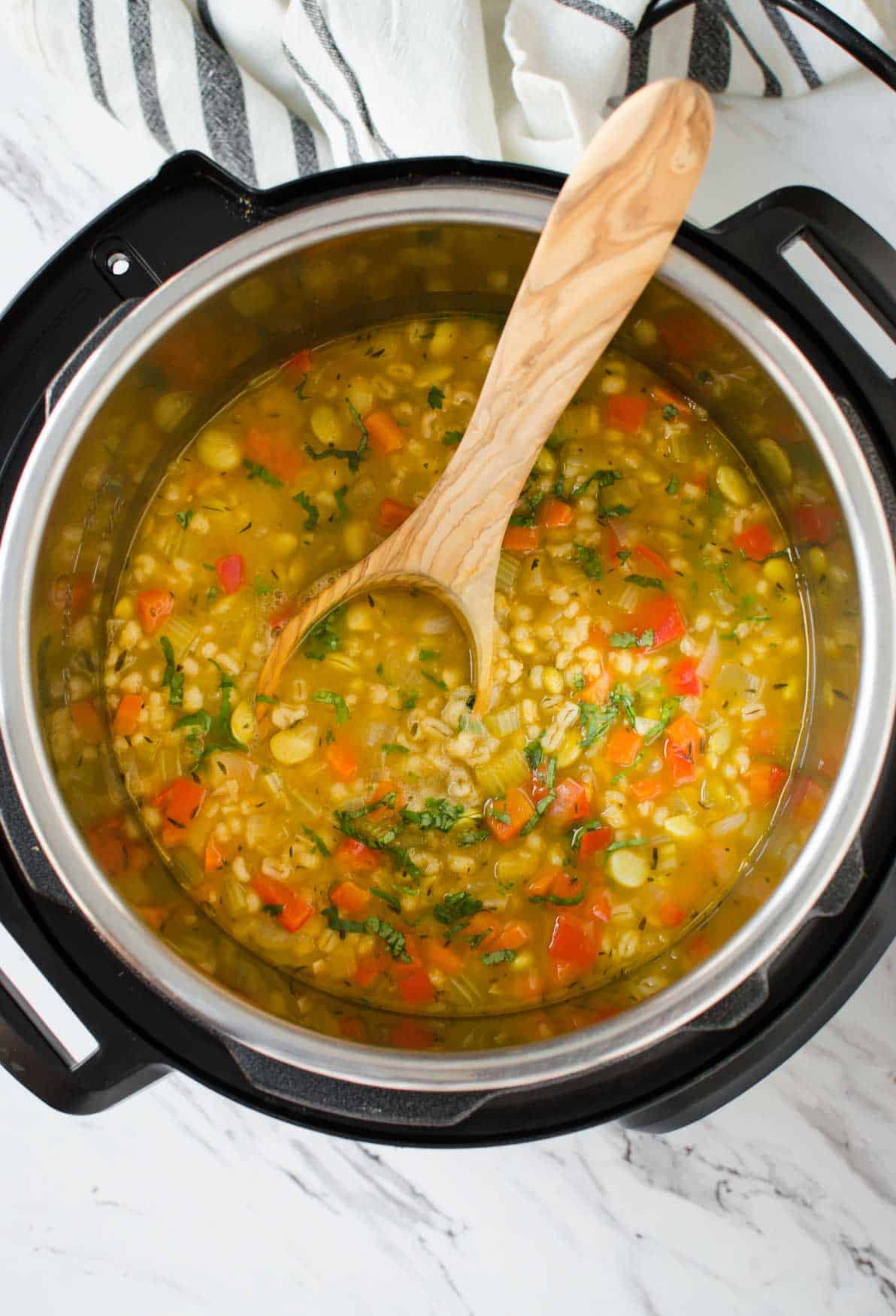 Hard-Boiled Eggs
Cooking eggs in an electric multi-cooker Pot is a breeze. Use the inner wire rack and take full advantage of the high pressure level cooking setting. Then, peel them and keep them in the fridge for a boost of protein in the morning.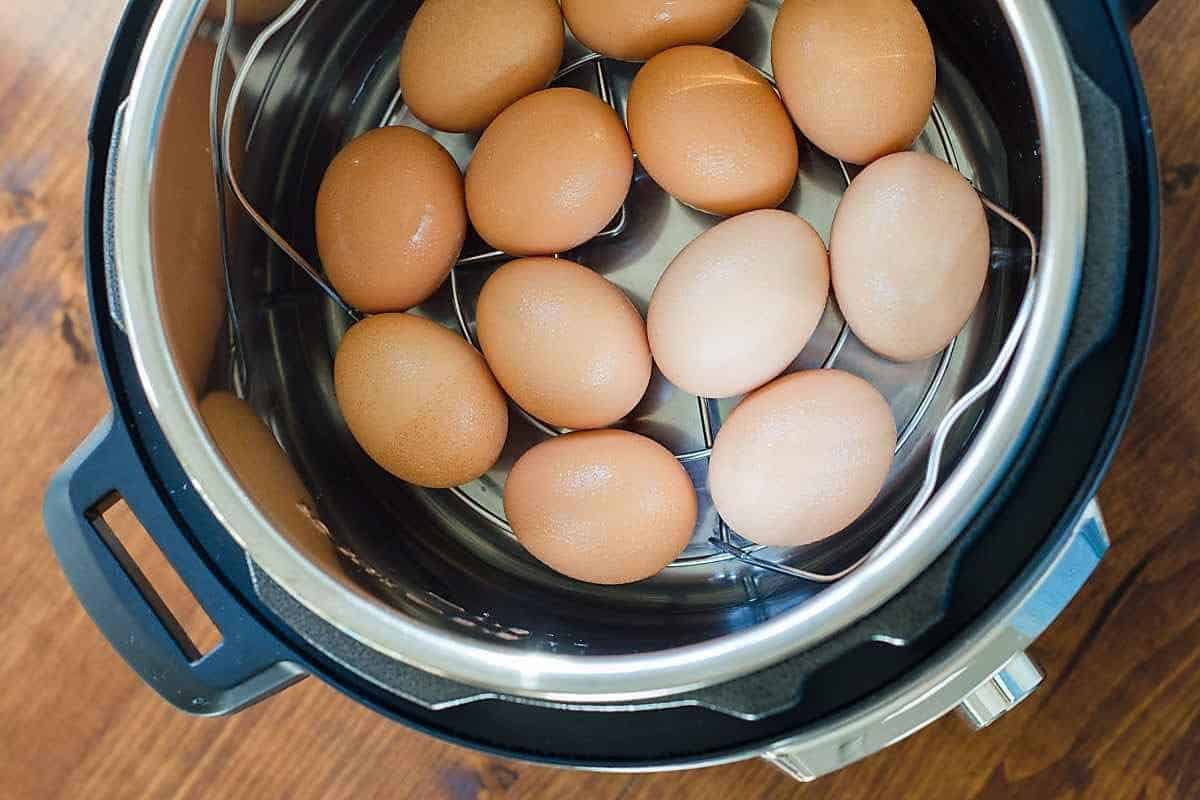 Whole Chunks of Meat
As long as you can fit your cut of meat into your Instant Pot, you can cook it in there. Skinless chicken breasts, a whole chicken, ribs—you name it. Make sure to bump up the seasonings and to prepare side dishes (such as mashed potatoes and creamed corn) to go with it!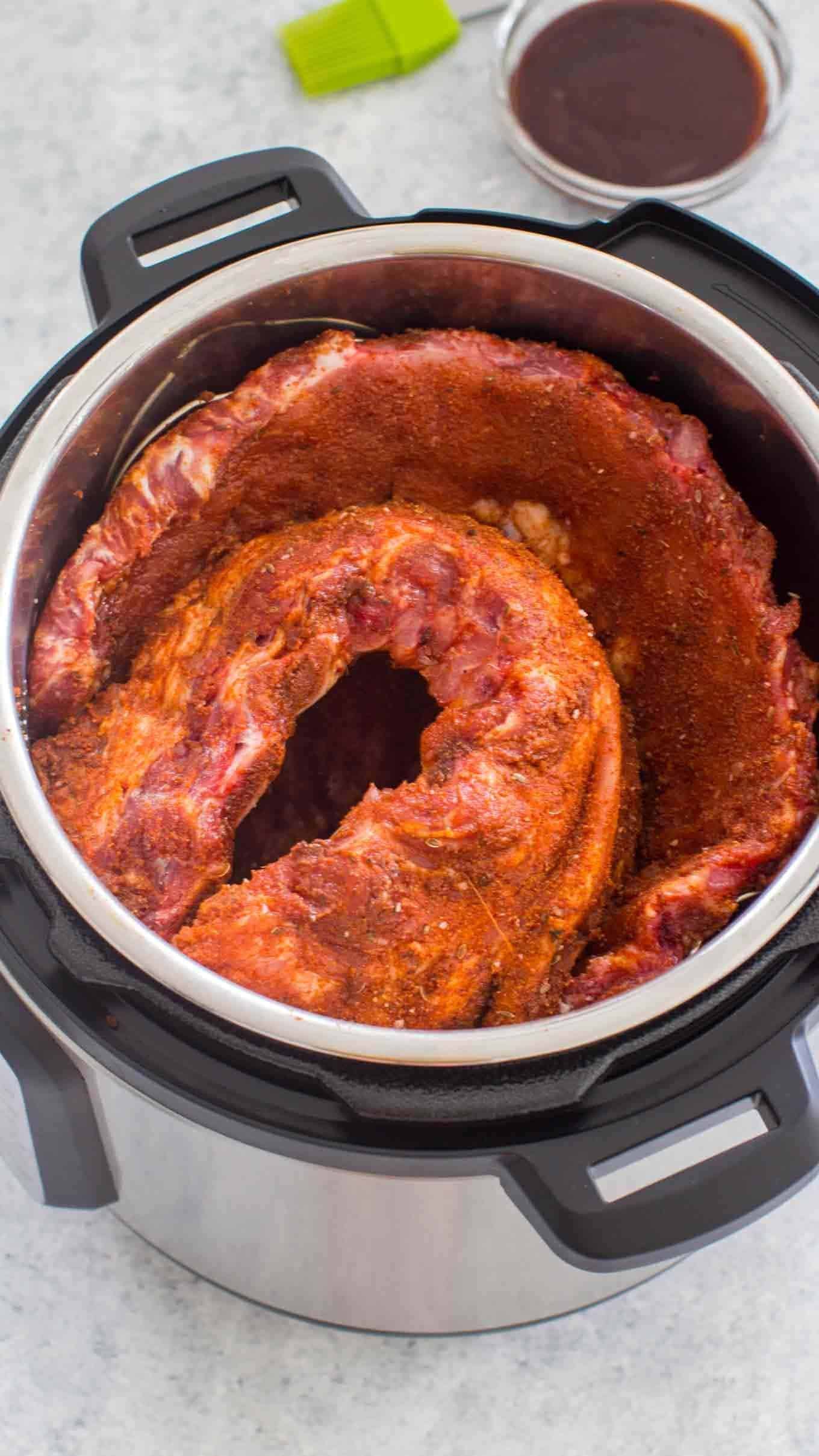 Cooked Legumes
If you're like me and often forget to soak dried legumes the night before, you'll love having an Instant Pot. In just thirty minutes you can cook several cups worth of chickpeas, beans, and lentils.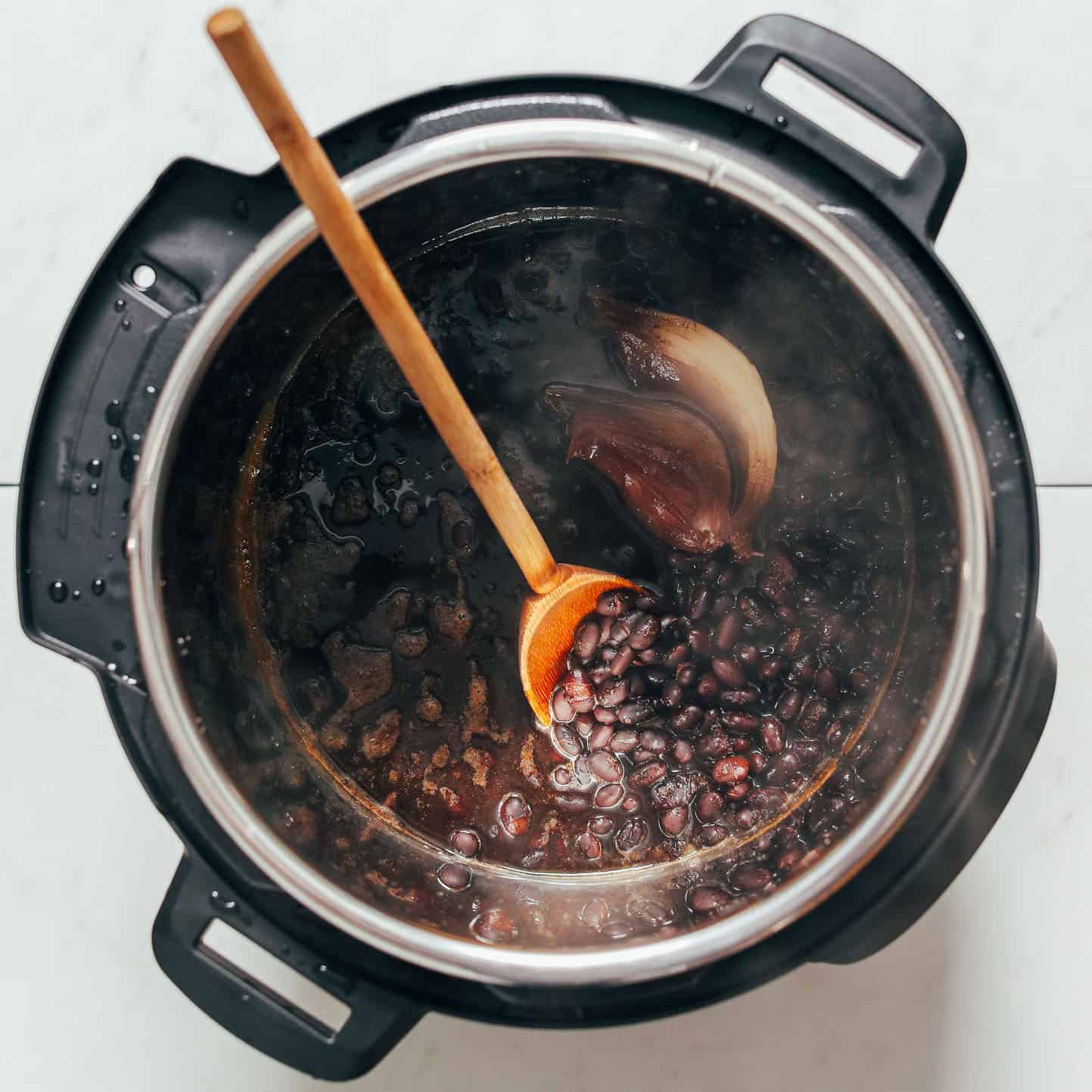 Air Fried Chips
The most recent (and expensive) Instant Pot models also come with an air fryer oven attachment. Crazy, I know. If you want to splurge a little, air frying becomes a possibility! It's a deliciously healthy alternative to deep-frying that doesn't need more than a few drops of canola or olive oil.
Is It Safe to Cook in an Instant Pot?
Any appliance using higher heat and higher pressure to cook things tends to scare even the savviest of home cooks. Fortunately, you have nothing to fear with Instant Pots. They've been designed and built with a lot of safety mechanisms in place to keep you safe at all times. For instance, if the pressure inside could pose a danger to you, the lid will lock until some of that pressure is released through the valve. Moreover, there is a silicone ring sealing the pressure in, which prevents any accidents from happening.
Which Instant Pot Model to Choose?
By now, I'm sure you can see all the upsides of having this type of cooking appliance. The next step is figuring out which of the different models you should pick. For that, you'll need to know what features are most important to you. Because there are so many, I'll sum up the main Instant Pot models for you.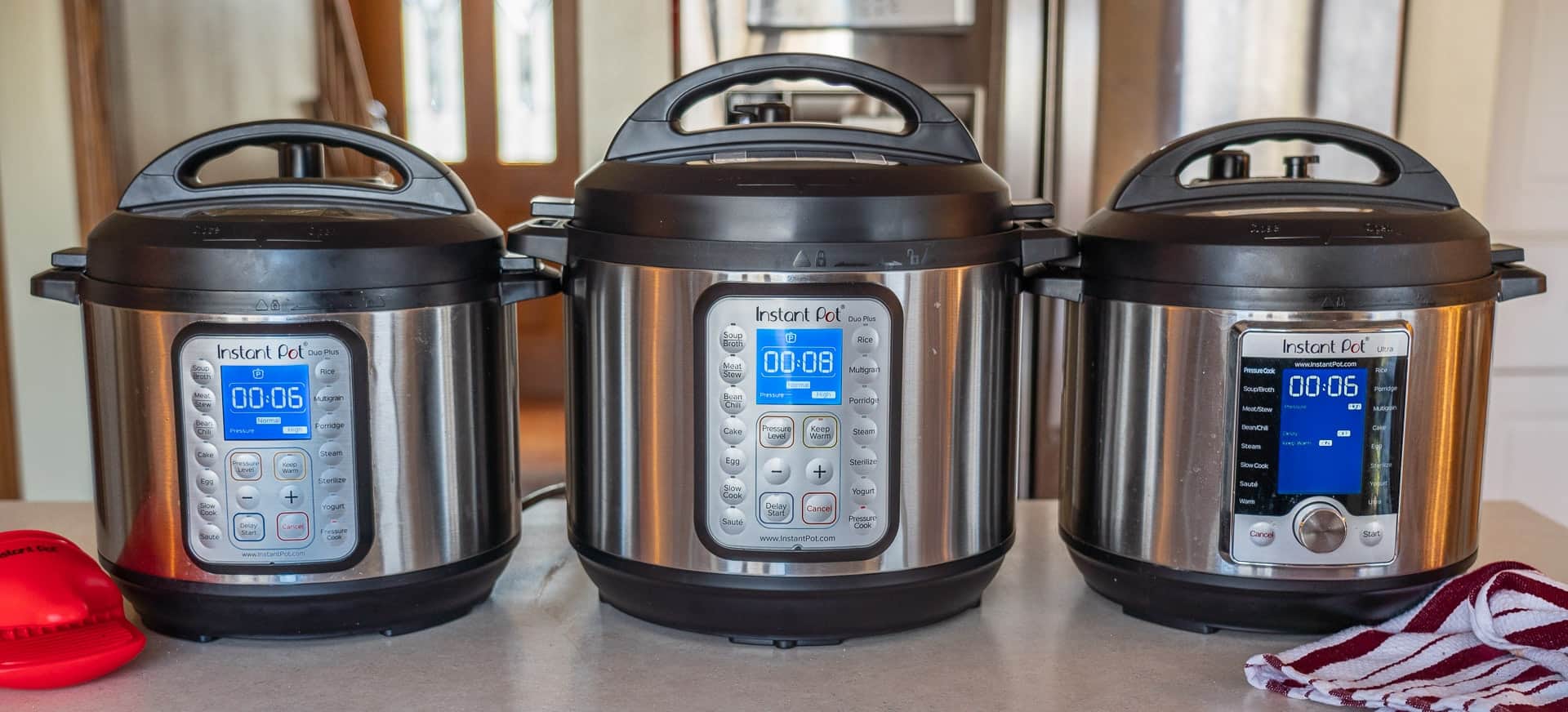 Instant Pot Duo is the classic. If you don't know which model to pick and aren't too picky about what settings come with it, this one is perfect for you.

Instant Pot Duo Nova is the simplest to use and best for beginners.

Instant Pot Duo Crisp is the only model available that can bake and air fry.

Instant Pot Ultra is a more advanced model that lets you fully customize all the included pre-sets. It's best for cooks who want full control over the cooking process.

Instant Pot Smart Wifi is perfect for a tech-savvy cook because it lets you pair your appliance with your phone via Wi-Fi. This means you can control the cooking process from a distance.
In addition to picking out a model, you'll also need to decide on your pot's capacity. Most models are available in 3-quart, 6-quart, 8-quart, and 10-quart sizes.